Yet another awesome days fishing at Vesterålen North Norway. This time one of Nordic Sea Anglings guides, Erik, decides to spend his annual holiday with his family at this destination and we are really looking forward to see how his week progresses.
Christian Karlsson, head guide at Vesterålen has sent us this little report of the first days fishing and once you have read it you find yourself looking to see if you have any spare time next year! Well if you would like a quick chat about this destination and what we can offer you in the way of a package, then call on 01603 407596.
FISHING REPORT
New week at Vesterålen and new loaded boat teams have been fishing for the first day. With mixed results! Erik Axner, a guide for Nordic Sea Angling who is here on vacation this week with the family tried fishing near the camp after halibut when the wind whipped from the north. It turned out to be the real deal, for Thomas in the boat anyway. After only one hour of fishing, the first bite and it was a real monster. An angry and heavy fish had grabbed his Crazy Daisy in the rainbow colour just above the bottom and a brutal rush straight outward which became the start of a wild fight. After about 15 minutes the game bounced back and forth where the fish refused to release the bottom and stubbornly made rush after rush. It was then secured at the boat side and measured to 158 cm. Talk about dream a dream start when this was Thomas first. The Halibut got to swim home after a quick photo session.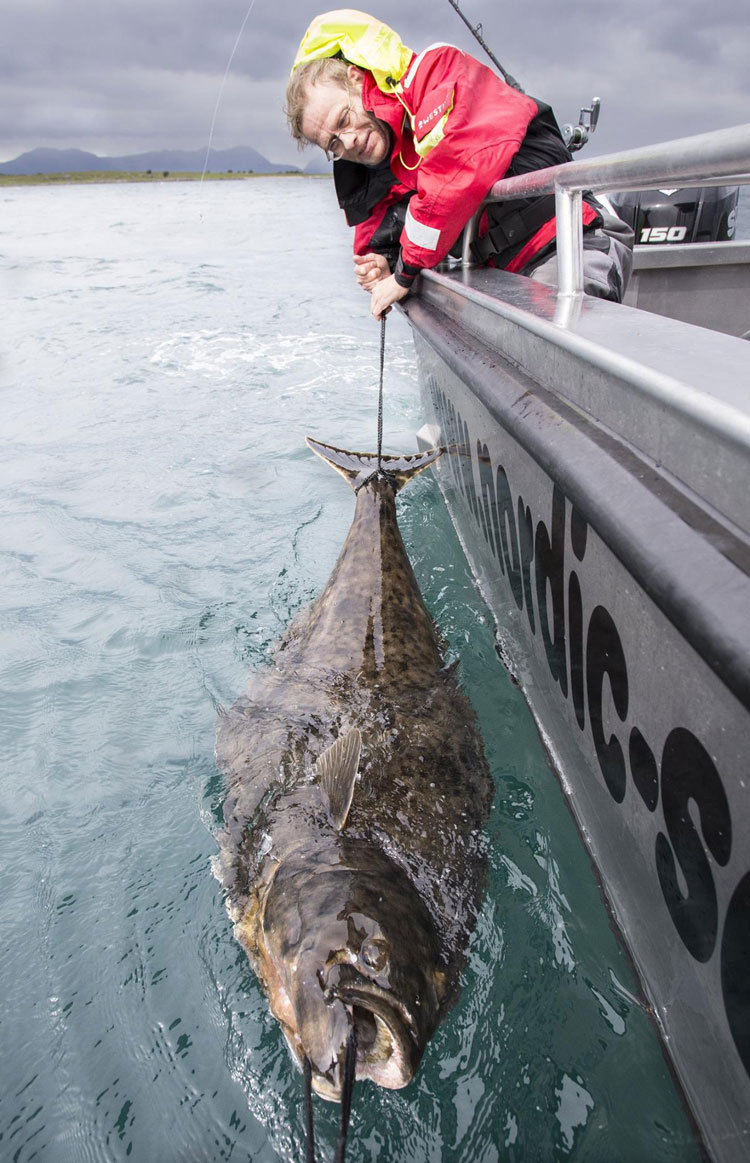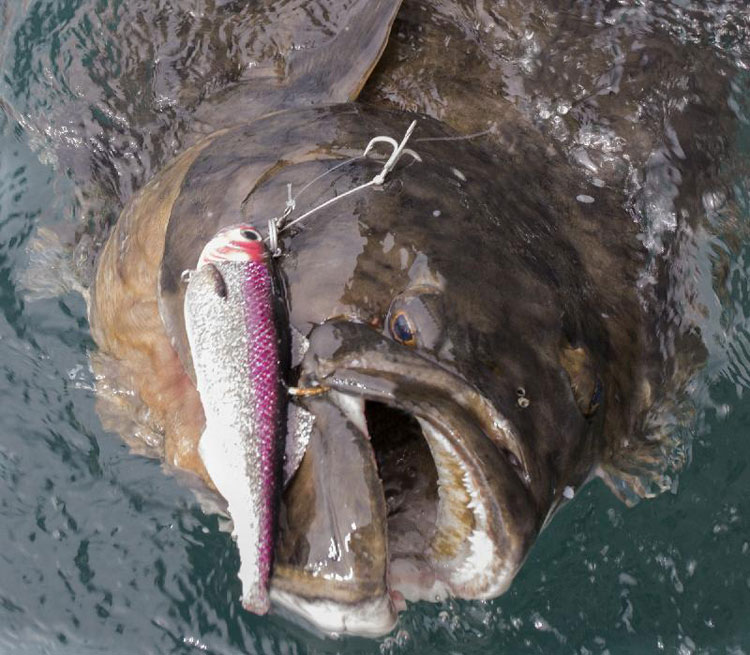 After such a fish, it is nice to rest in the next drift, but Thomas had other plans and after a coffee he smashed into a Crazy Daisy Blue Glamor and caught another fine 130cm fish in a matter of minutes ..! He did not say anything when it hit but line ran off the reel at a furious speed, and Erik immediately realized that there was a lot of things going on. The fish went a long way in the first rush and the boat was used to drive after and regain control over the fight. Now, however, Thomas was warmed up and defeated this Halibut quickly as the fight was considerably more relaxed than before. Congratulations on a nice trip and nice Halibut!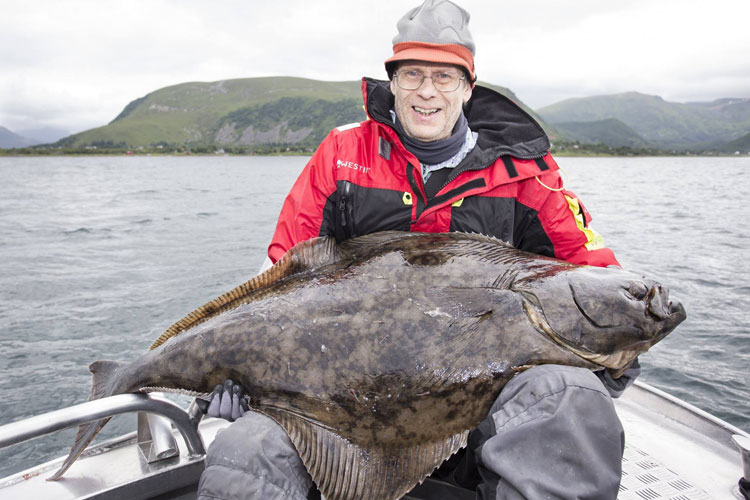 The Cod were a little slower, but a boat landed a bunch of 10kg. In addition, some fish were caught between 4-5kg during the day, and both kingfish and long caught as shallow as 70m.
Now there is a fish dinner in the cabins and we are awaiting a significantly bleak day tomorrow but we will struggle on in search of more dream fishes!
Christian Karlsson and Semester-Erik, Vesterålen
What a great little report and we have really high hopes for this week and can not wait to see more reports. If you are interested in this destination then either call me or     CLICK HERE to view our full trip details.
Tight lines
Paul