Fishing report Kirinda Sri Lanka, As another set of anglers turn up to fish one of the best places in the world for GT's, the weather gods seemed determined to try and spoil their weeks fishing, but the anglers were having none of it and with some very good boat skills the guys set about fishing for what they could catch.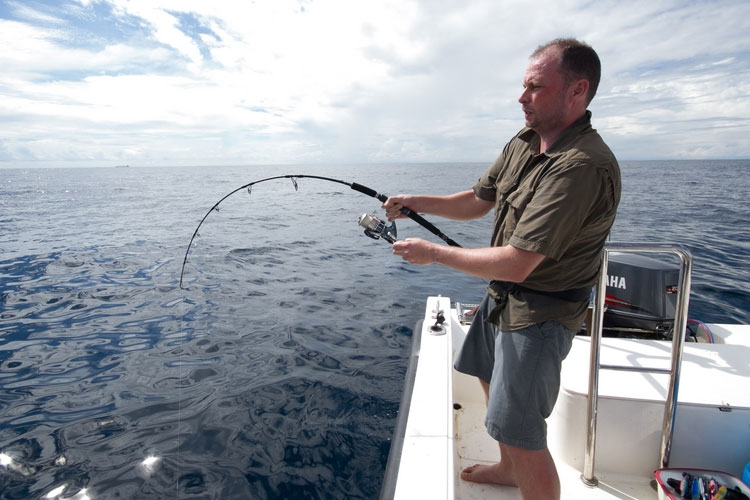 The top water action was a little slow, only to be expected with the high winds and rough seas but it did not stop them trying. With only a few small GT's to surface action they kept throwing those poppers then suddenly one of the poppers got smashed by a very hard fighting fish, they all thought that this was going to be a huge GT but to their surprise and after a lengthy battle up popped a big Grouper. This is turning into a great fishing report Kirinda Sri Lanka.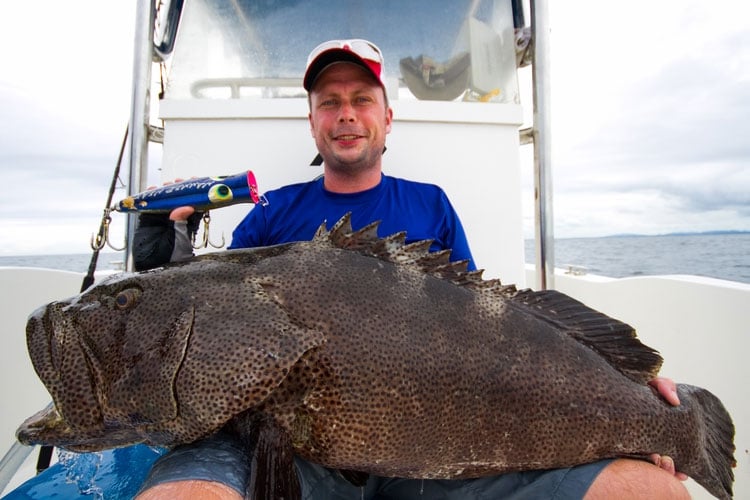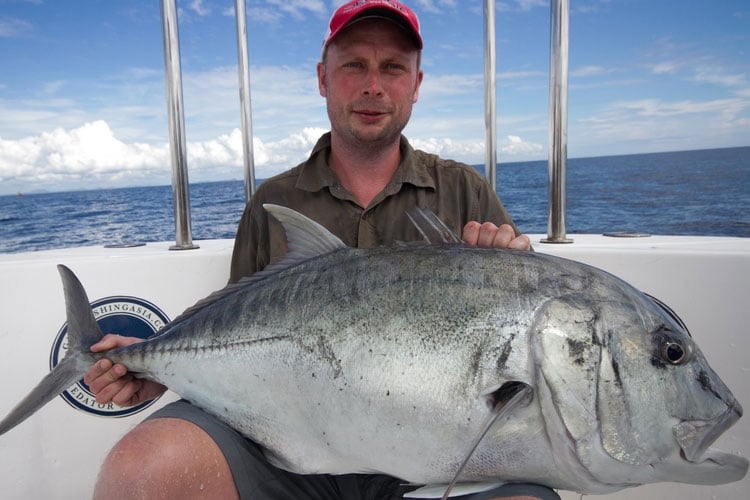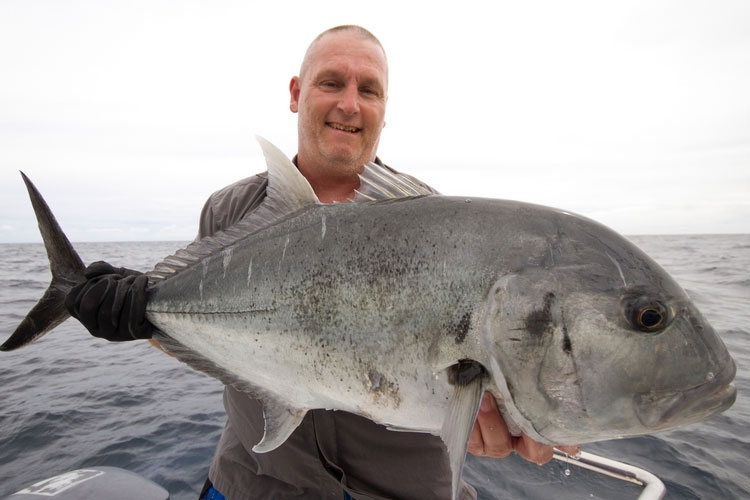 The next few days saw the guys jigging mainly with lots of good sport had. Lots of Spanish Mackerel running rampant and when hitting the surface they would explode leaping 15 feet in the air, great sport was had in Kirinda. With all this jigging the guys had fresh fish each evening and I personally think there is nothing better than eating what you have caught, mmmmm.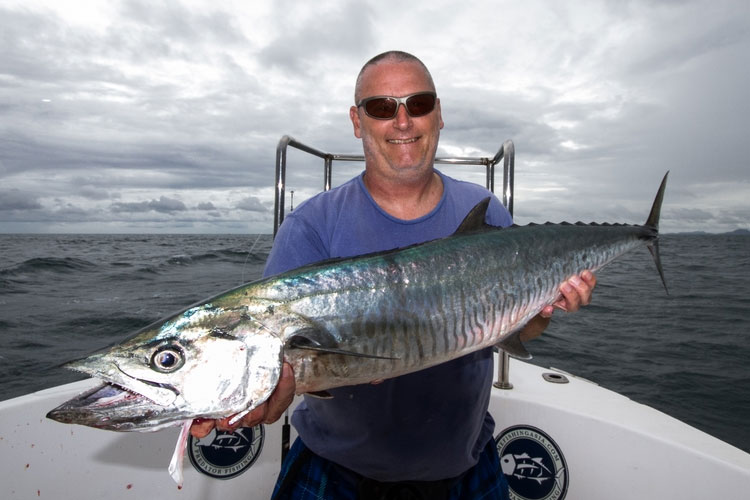 Overall the week was unseasonably wet and windy but that did not put the guys off from catching lots of hard fighting fish and a few GT's along the way. Hope you have enjoyed our latest fishing report Kirinda Sri Lanka and be sure to keep watching for future reports from Sri Lanka and the mighty GT's
To view all our saltwater destinations Click Here
Tight lines
Paul Stevens