As we enter May the spring Steelhead season starts to slow down, just as our rivers start to fill up fast with hard fighting Kings (Chinooks)
FISHING REPORT
We would like to thank all our Steelhead customers who joined us this spring and we look forward to their next visit, for some it will be 12 months before they return, but for others they have already booked to return in the Autumn with a our second Steelhead run of the season.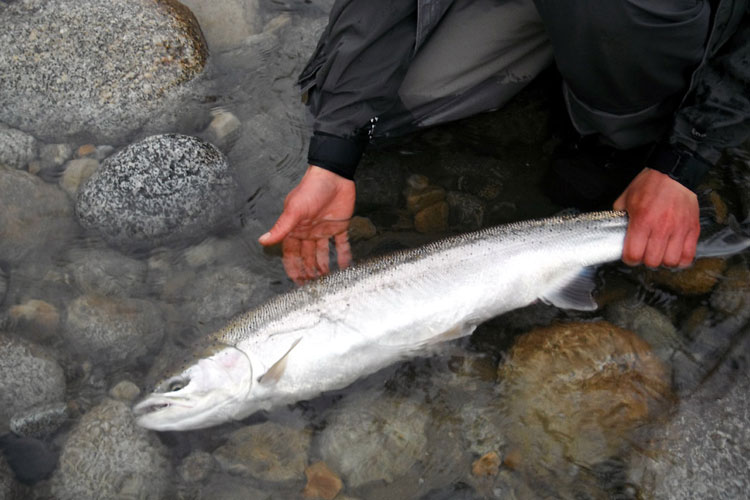 A stunning fresh Steelhead from the Skeena River
So now our guides and us are looking forward in getting well and truly stuck in with the King Salmon season, these beasts of a salmon are such good fun as they are the hardest fighting Salmon of them all.
FULL TRIP DETAILS
For anyone still looking for some amazing King Salmon summer fishing we do still have the odd rod available. Please feel free to contact me on 0044 (0) 1603 407596 if you have ANY questions as I am only to pleased to assist, as it's a destination we know extremely well.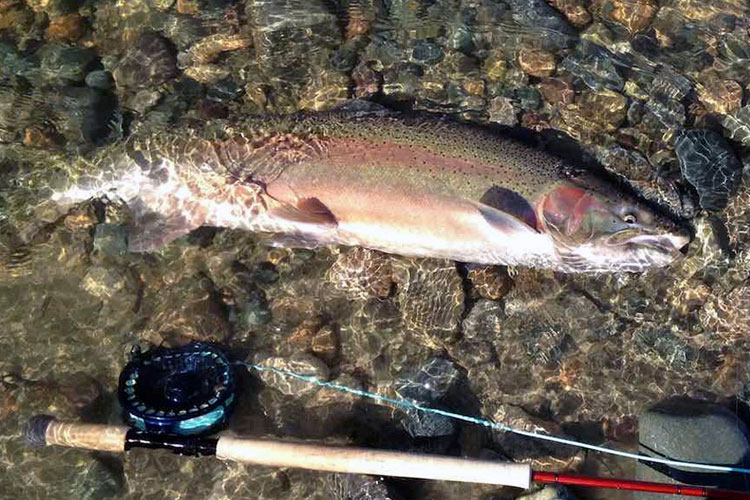 A nice buck Steelhead and one happy customer
For the full trip details please Click Here, remember we also offer our exclusive price guarantee so you will not find this trip cheaper anywhere else.
Kind Reagards
Peter Collingsworth