Fishing Report – Villa Maria Lodge: February 16 – March 1, 2018
We've welcomed some old friends and made some new ones at Villa Maria during the past couple weeks, with a global mix of guests who showed us how keen they were to get on the water by wasting no time to dive into a warm-up session. Their excitement convinced the rest of the group to temporarily retire their Gin and Tonics and immediately hit the river shortly after arriving at the Estancia.
The season has started to swing into autumn in Tierra del Fuego. Indicators of the shift taking place include birds gathering in big groups on the banks of the river, with the ducks on the pond, the ibis, the geese and tero (Southern Lapwing) all getting ready to fly north for winter. The arrival of flamingos seemed to be a good omen. They swooped in one by one, and there are now about eight birds wading the small spring-fed lake that we drive past to get to the river each morning.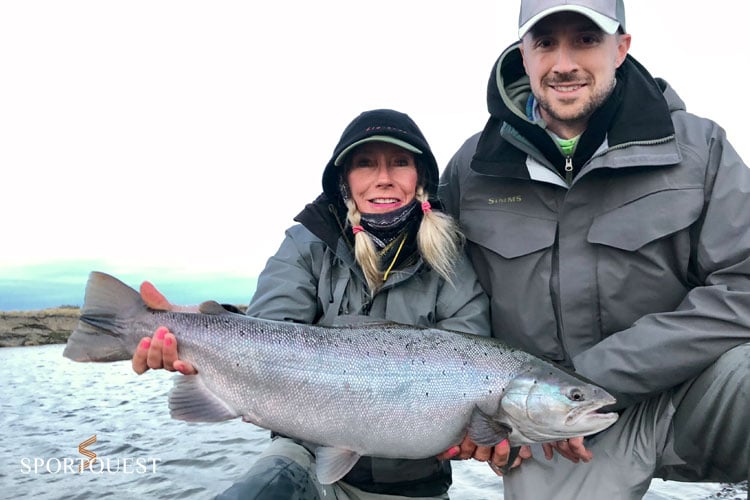 As the days become shorter, the nights have become cooler—thus the morning fishing has become slower. Our afternoon and evening sessions have been substantially better for us. This turn of events allowed our Icelandic friends to watch the European Champions League football in the River House before heading out to fish the best hours of the day. The past two weeks have been windy, to say the least; with speeds cranking up to 90km/h, churning up river sediment and making fishing conditions tricky. While some guests chose to skip the blustery morning sessions, King Louis, from the U.K., wasn't one of them. This brave soul also sipped his lunchtime G&T while sporting his cap that read, "Single Spey, Double Gin".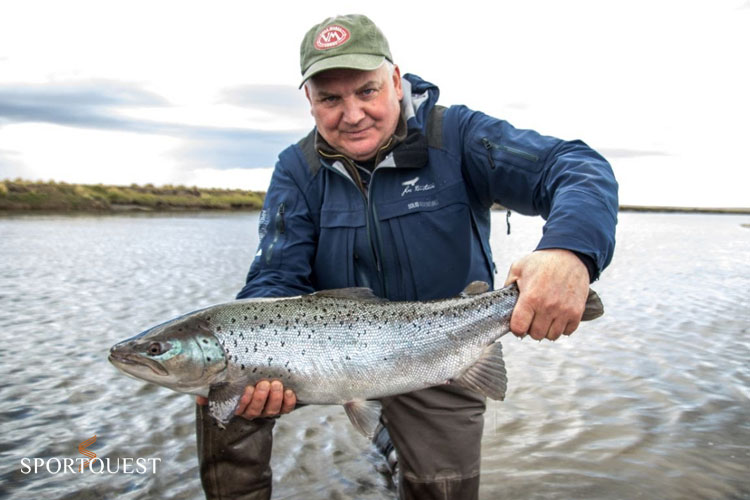 In addition to wind, we had some rain that caused the river to come up about 3 inches, relatively quickly. It dropped a few days later, moving a few fish around. The spike in flows added some color to the Rio Grande, but the fish didn't seem to mind. And during the past two weeks we've had some amazing fishing.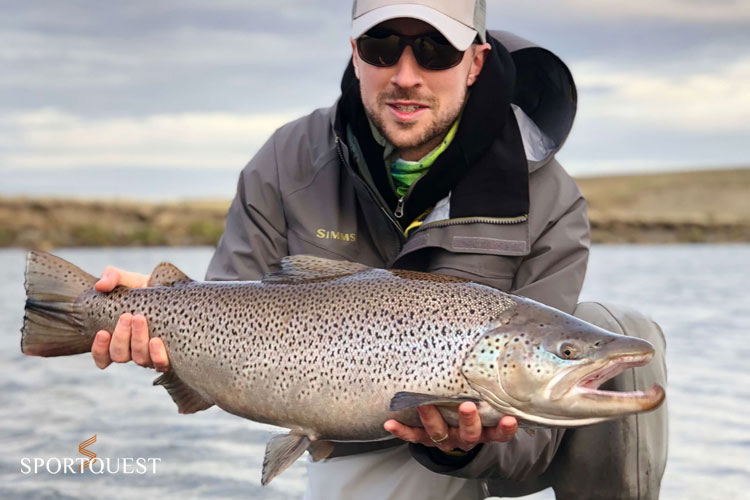 Before the rain hit we had two back-to-back 20+ fish days. More recently, Seth, on his first trip to Tierra del Fuego, landed the most impressive fish of the season: a stacked 24-pounder. He shared the moment with his mother, Ginny, who simultaneously hooked and landed an impressive 16-pounder. These beautiful fish filled the net at the last minute of the last session of the week, before we headed back to the lodge for an evening of tapas.
To see the full details of this lodge and all our Sea Trout lodges in Argentina Click Here
Until next week tight lines
Regards Peter