For those guys who are travelling over to Nappstraumen on the Lofoten islands with us soon, I thought I would share with you the very latest reports as they are happening. This one was sent to me over the weekend from Head Guide Martin Bamberg.
FISHING REPORT
During the first days of the week, the wind was pretty strong, which meant that the outside was unfishable. Martin with his team went south the first day to start the week with some cod fishing. Despite the rough sea and a lot of wind, they managed to find a great deal of fine cod, but after a while fighting against the winds and waves they gave up and chose to search and give the halibut a try.
As soon as we got there we started to get a lot of activity with a lot of contacts. Already 15 minutes into the first operation, martin sees the echo of how a really big fish rises to the lure, suddenly Bart's rod bends well and the line just fly's out. After almost 20 minutes of struggle and a whole lot of lactic acid, they finally managed to land this dream fish of 150cm, and after some high fives and pictures; of course, this beauty swam in the depths again. A little later in the day, Henk also had a nice Halibut of 110cm.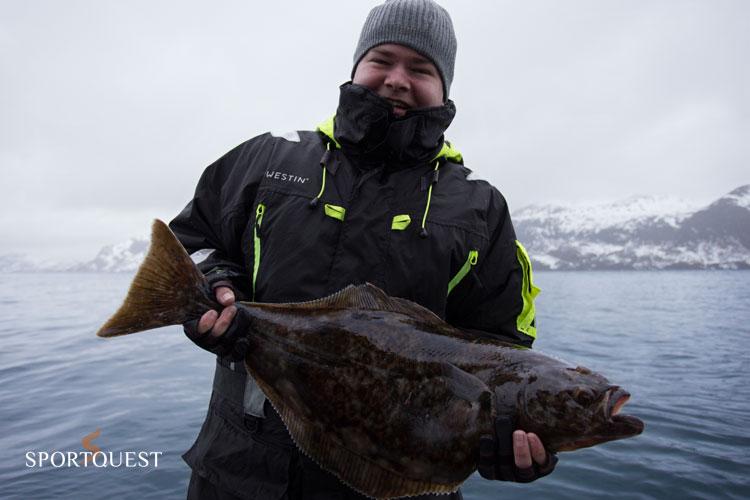 During yesterday, Martin went out on the outside with team Anne also came from Holland. The day was focused on cod and everyone was laughing from start to finish with several fine fishes up to 15kg. After a couple of hours of aching and lactic acid in their arms, they chose to switch to halibut, which resulted in a fine 75cm fish.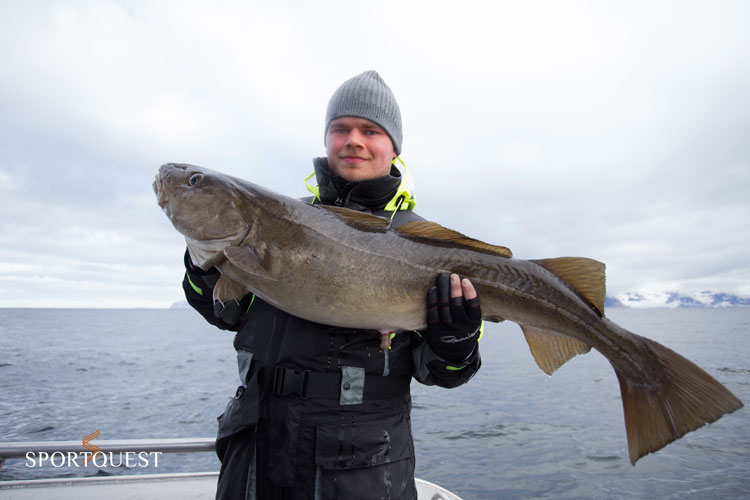 Today we have great conditions with 2 seconds a meter winds out and all boats have gone to the outside to search for big fish.
Tight lines Martin
Thanks Martin for your report and keep up the good work. If you are reading this and have heard great things about the Lofoten islands then get in touch as we have very limited weeks left for 2018 season. If you like to book in advance we are currently selling 2019 dates for as little deposit as £200pp. Call us on 01603 407596
You can also see the full details by clicking HERE
Tight lines
Paul