Villa maria report Hello to all our followers of the blogs which are kindly given to us from our many guides around the World. This to me is the place to head to if you want your self a large Brown Trout or Sea Trout, the guides at Villa Maria are so experienced in this field and no matter if you are a novice or an expert, you will defiantly feel like these guides have a lot to offer. I am sure you will return with some new experiences and many stories that you can share with the rest of your family and friends
If you would like to speak to me about this destination please feel free to call me directly on +44 (0) 1603 407596.
Thank you for reading and hope you enjoy the short report our Head Guide has sent us for you to read
All The Best
Peter Collingsworth
Villa Maria Lodge – Fishing Report
Good fishing continues at Villa Maria, with anglers experiencing steady action through late January. The week started with typical Rio Grande weather: windy, some sun, and intermittent clouds. On day 4, winds switched to the south, delivering heavy snow in the Andes.
The river rose about 8 inches and it got cold. Although the water stayed mostly clear, we had to periodically check our flies for algae that washed in from the banks.
 The best flies of the week were nymphs. Both with and without legs. Of course, we still swung leeches in the evenings, but little rubber legs consistently caught sea-runs in poor light conditions. Fast sinking tips produced best, especially after the river spiked and the water got cold.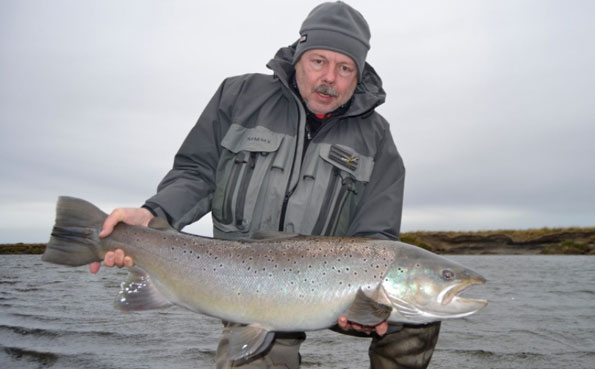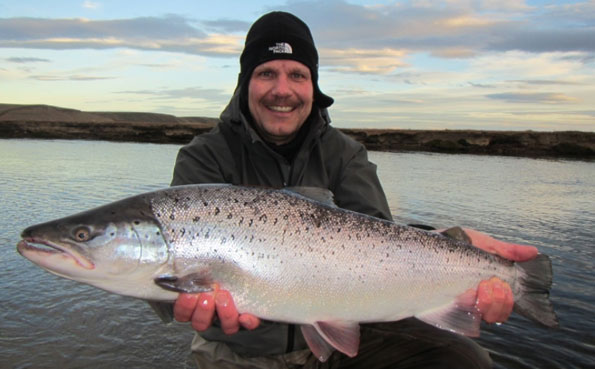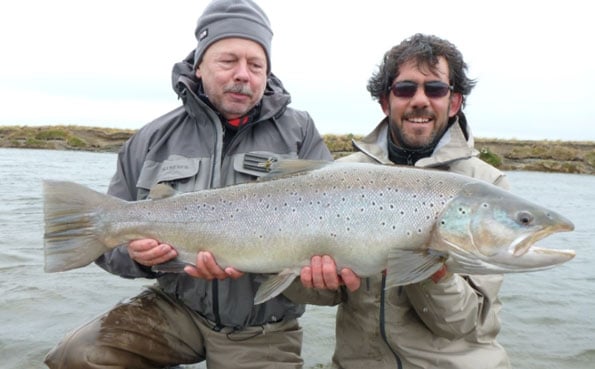 Biggest fish of the week: 25 pounds, with several 20-pounders and 19 weighing more than 15 pounds.
Why not view All our fly fishing destination in Argentina, Click Here to view. Alternatively view All our Sea Trout fly fishing destinations, Click Here