Full Sea Fishing Report North Norway welcomes you to the latest round up from our camps and by the looks of it the Halibut have decided to feed and feed hard, with most anglers catching.
FISHING REPORT
We also would like to welcome our BRAND NEW camp to this weeks Norway report. Mefjord Brygge near Bardufoss airport is set to be a very popular destination in Norway due to its location next to the open ocean plus the itinerary is very flexible. We can cater the trip to suit your holiday plans, so if you want a short break or long break we can do it. To view this amazing NEW destination in Norway simply Click Here
Back to the report: I will start with our most northerly camp called Havoysund and is the home to our very next hosted trip departing the UK on the 31st May 2016. This destination is very famous for Halibut and May is the start of it. The Halibut push in from the open ocean looking for bait and around the Island's off Havoysund there is plenty of bait for them. The Cod fishing is still on form and many big Cod are being landed.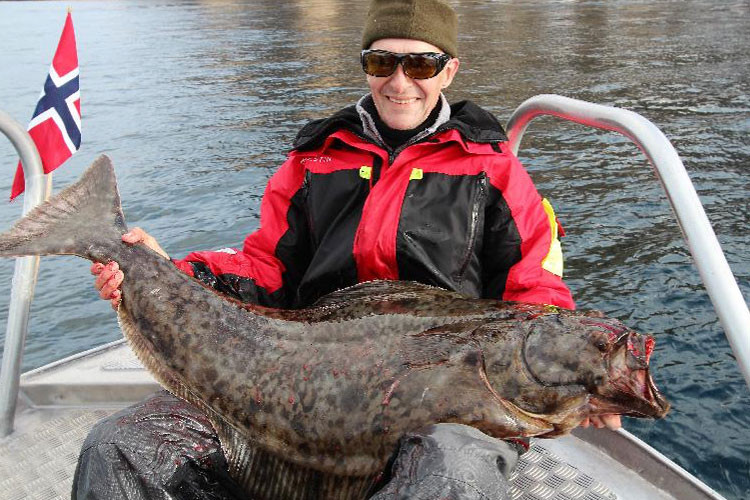 Yet another happy angler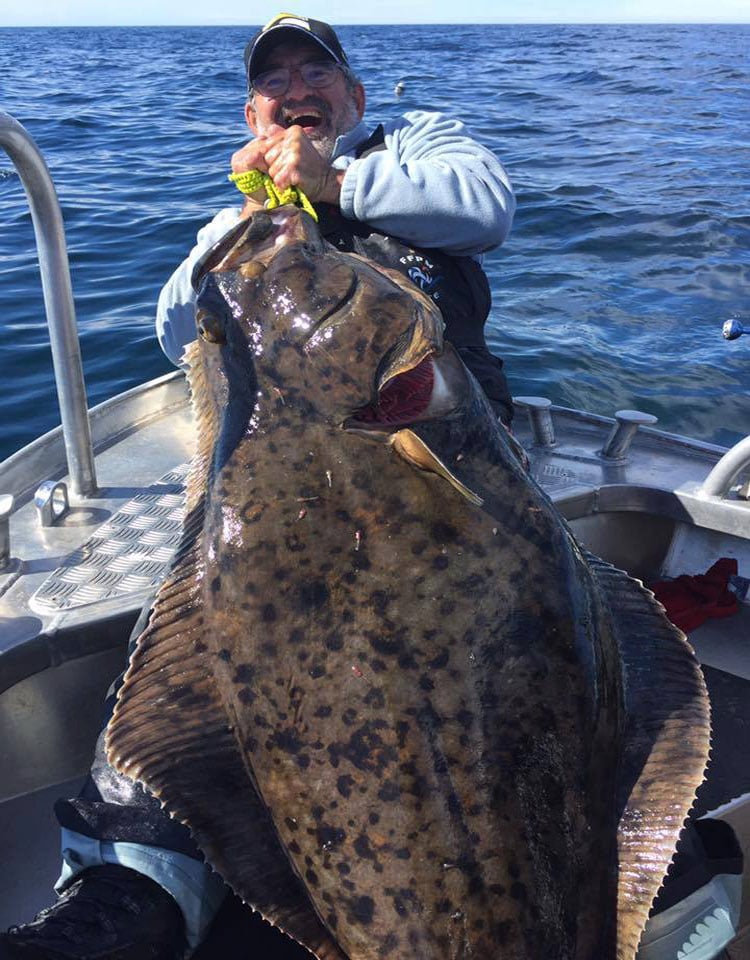 Congratulations to our customer
Nappstraumen on the Lofoten Islands is next: And yet it again it is the Halibut that is taking centre stage with guys taking multiple catches in this fantastic part of Norway. The waters surrounding the Lofoten Islands is prime hunting grounds for Halibut as it is relatively shallow and very sandy and packed with baitfish. I will be hosting a trip to this destination in Norway on the June 15th 2016 so keep your eyes out for detailed reports live from Norway.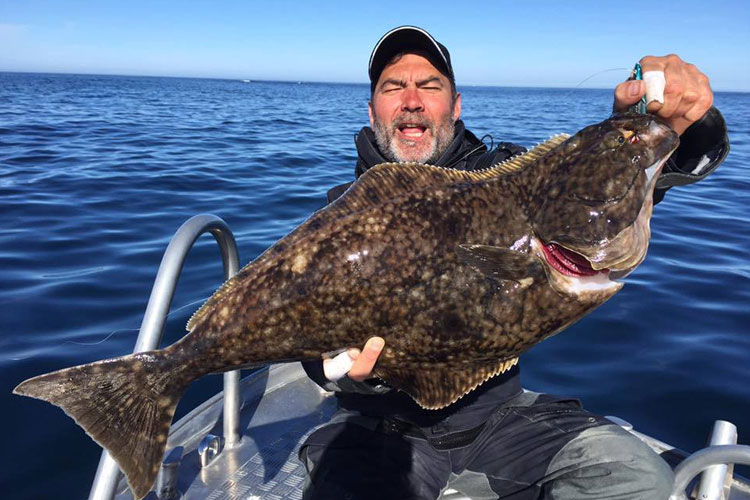 Great size for the table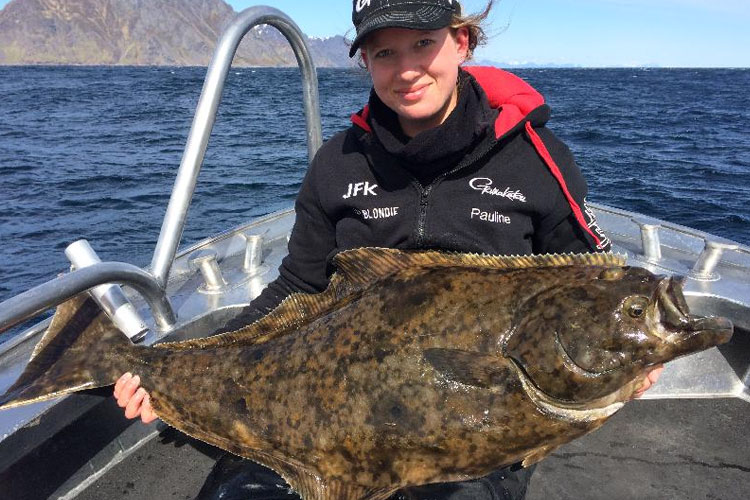 One happy angler
Now to the end of the Lofoten Islands to our camp called Å: Now this place is producing some huge Halibut as it does every year with the top fish being 230cm and estimated at 168.6KG….. Huge congratulations to the angler who caught this fish of a lifetime. Along with this fish there were many others landed up to 200cm so this destination is producing some monsters.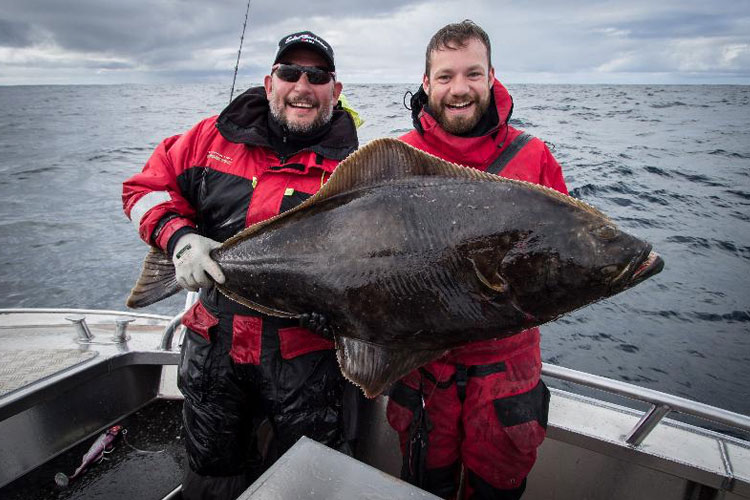 Angler fishing with head guide Johan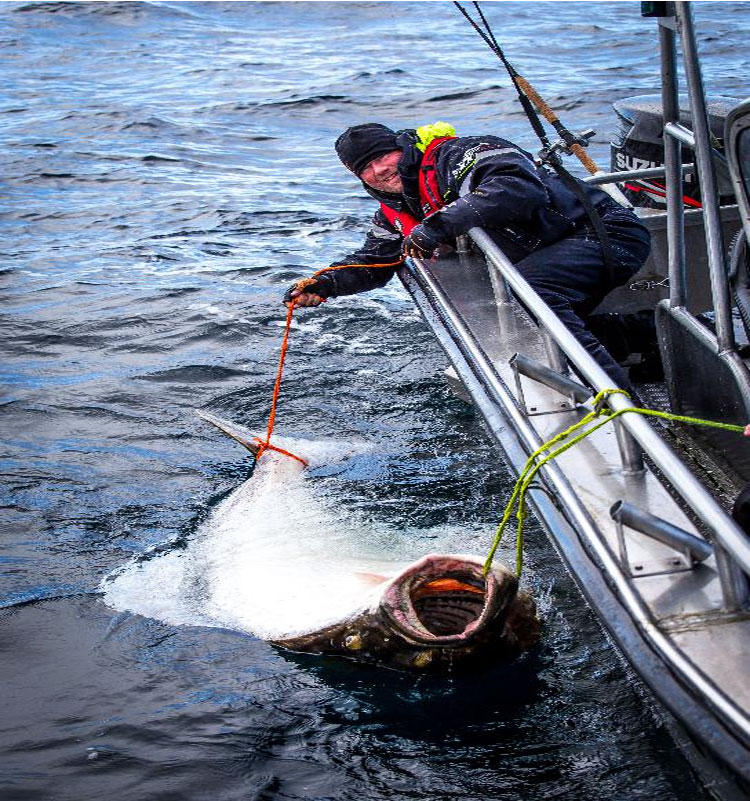 230cm, 169KILO Halibut landed last weekend
"369LB Halibut recently landed"
Across to our new camp Mefjord: The Cod are still very present at this location with many 20KG Cod being landed. The Halibut are now starting to show up in numbers and also Coalfish are giving guys lots of fun. We are still offering our Special introductory offer of bookings for September 2016 where you travel for our standard itinerary of 8 days with 6 days fishing and receive 3 days FREE of CHARGE.
Lots of Halibut this size to be caught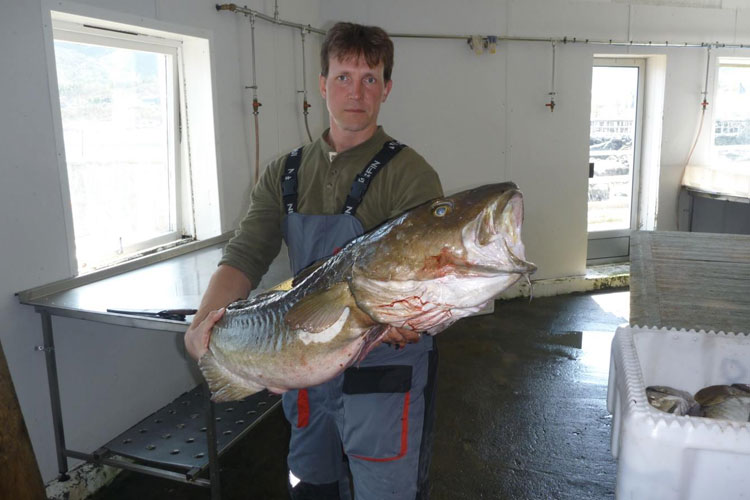 Cod of 20KILo+ are common at Mefjord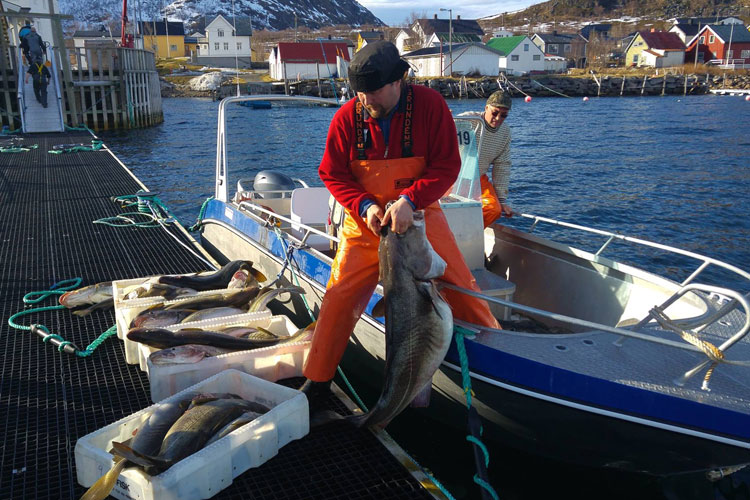 Boxes of Cod for his freezer
Hopefully you are enjoying our Norway fishing reports and if you would like any more information on any of our destinations in Norway simply call me on 01603 407596 or simply Click Here to view the full trip details of all our Sea fishing destinations in Norway
Until next time, tight lines
Paul Stevens