Fly fishing for Giant Arapaima
One of the most exciting new destinations to entice all fly fishermen for a good few years is the fly fishing for Arapaima at Pirarucú Lodge. We are pleased to give you the report of our customers experience over the last few weeks at the start of our season.
Read below and if you wish to join in the action call me in the office I am even doing hosted trips in 2019 call today 01603  407596 to receive all the information, but hurry only 2 places left remaining.
Weather: The weather during September and October was typical for this region with some sunny days as well as some rain. We are in the middle of the rainforest, so scattered showers are normal most days. The weather was not so warm as usual with temperatures ranging between 24 and 35C.
River Conditions: The water levels in September were lower than usual, which concentrated the fish in the main lakes and channels. October was a little unstable for the season with some weeks of rising water and other weeks of stable and dropping water. Anglers had access to some lagoons and lakes in low-level water conditions, as it was impossible to reach and fish schools that were more concentrated in the main lakes and channels.
Fishing Conditions: We had excellent fishing conditions at the beginning of the season, and in October, even with unstable water levels, we had good action almost every day with some phenomenal days. We even had days of 15 or more arapaima per angler!
Most of the arapaima we caught were on main channel and in deeper areas of the lakes. Side lagoons were not so productive. We had the most success fishing with streamers with a slow retrieve. With these water levels and fish activity, we found fishing was more productive with intermediate and sinking tips.
Fishing for arowana was really good during clear sky days, with lots of sight fishing with big dry flies (attractors), small streamers, and poppers. We had sessions with more than 10 fish per angler. Clear color flies were the most effective for arowanas.
And with plenty of peacock bass action, Pirarucú proved this is as spectacular a peacock bass fishery as any other river in Amazon, even with ranging water conditions.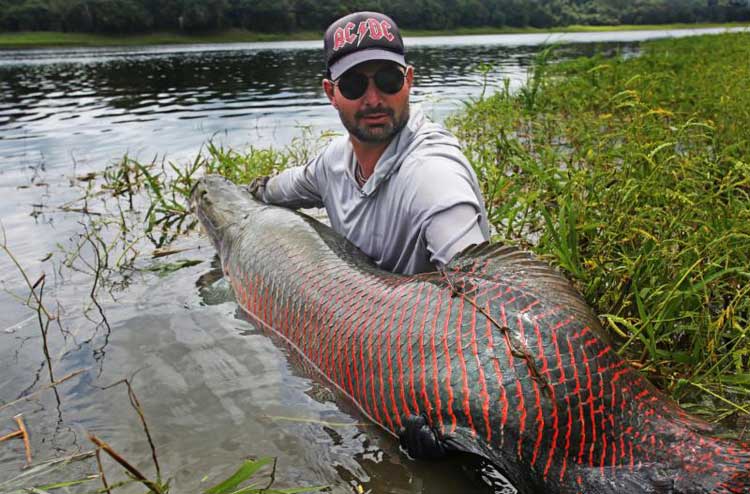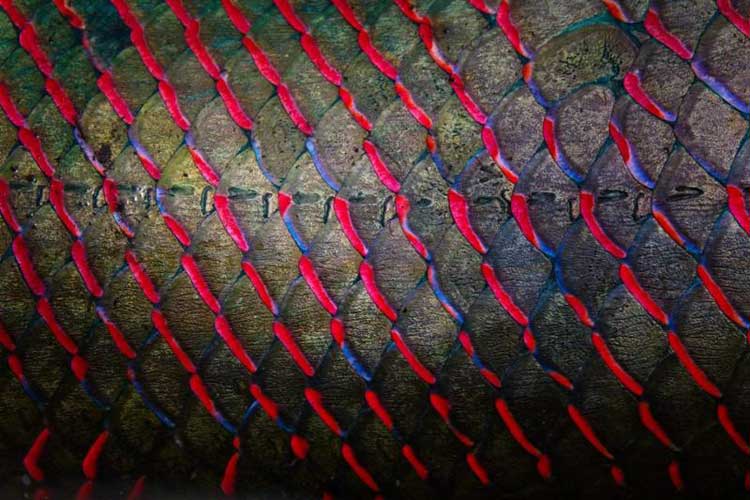 Fishing Stats:
We hosted 19 anglers in September and October and between them they landed:
127 Arowanas
196 Arapaimas
69 Arapaimas over 1 meter and 70lbs
29 Arapaimas over 1,5 meters and 100lbs
We landed at least one giant arapaima (fish of more than 1,50 meters) for every angler who fished Pirarucú. That's an unbelievable accomplishment.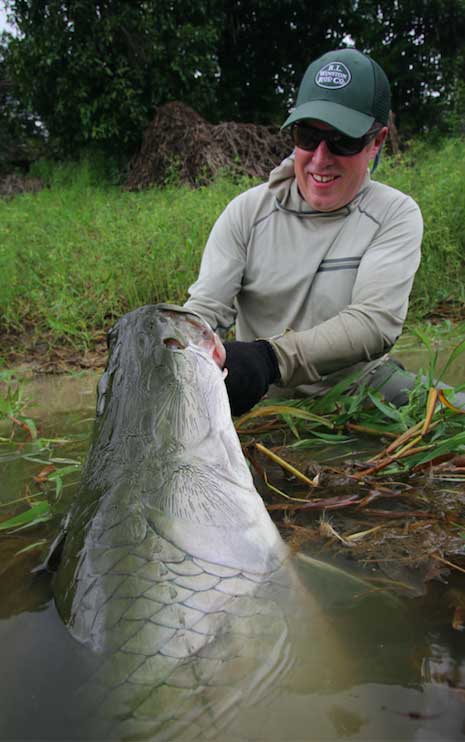 Highlights:
Among the highlights, Ms. Holly Landry caught an unbelievable monster fish on a 9wt rod. The fish measured 2,15 meters, and its weight was estimated at 230 pounds! In same week Mrs. Diane Reynolds landed a 2,00-meter fish of 200 pounds!