With most of our destinations in Norway now pretty full, the anglers are catching some dream fish that Norway is so famous for.
Havoysund, our most Northerly destination is proving to be a great all round fishery at this time of year. Days that the anglers can not get out for the Skrei Cod due to bad weather, are choosing to fish close by the harbour targeting Halibut and haven't been let down.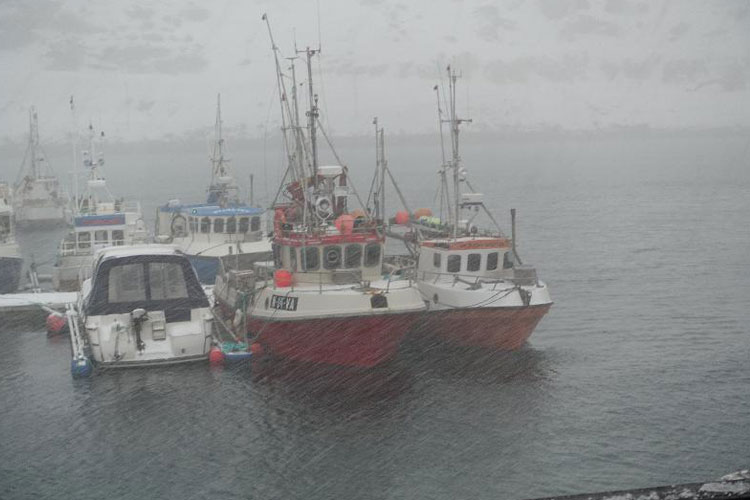 Johan the guide at the moment in Havoysund has sent us a little report of the last couple of days fishing:
FISHING REPORT
Despite the last two days of bad weather we in the guide boat took Douglas out and he managed to get out to the Skrei and told of sick amounts willing to bite. However, it seems difficult to find the really big skrei right now but as soon as we have better weather so we will try to locate it!
Skrei is of course in various stages so all of a sudden you can find yourself in a large school of BIG Skrei which is what we hope for now, given the relatively good weather forecasts promised for the new guests!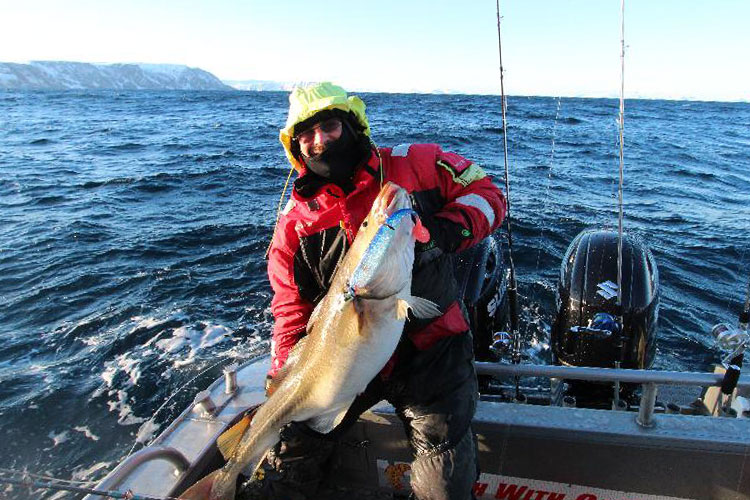 I myself was out on halibut guidance and on the very first operation succeeds David get his life's first halibut of about 95cm. Not long after that hooks into a fish estimated to about 120cm, which unfortunately came off at the landing moment. Not only that all had several contacts during this operation so there was no talk about no flounder in the area. Best of all is that we fish only 2 miles from the camp!!
On the third and final operation because of severe weather so successful even neighbouring boat landing a cruel flounder at 133cm!! All in the space of about three hours of fishing.
The last days there were two boats out to the same area and managed to land two Halibut to around a meter and dropped a bunch more!
Feels good to be able to sit back on Halibut fishing when the weather does not permit any Skrei, now we hope to be in better weather so we can report more big cods from Havøysund!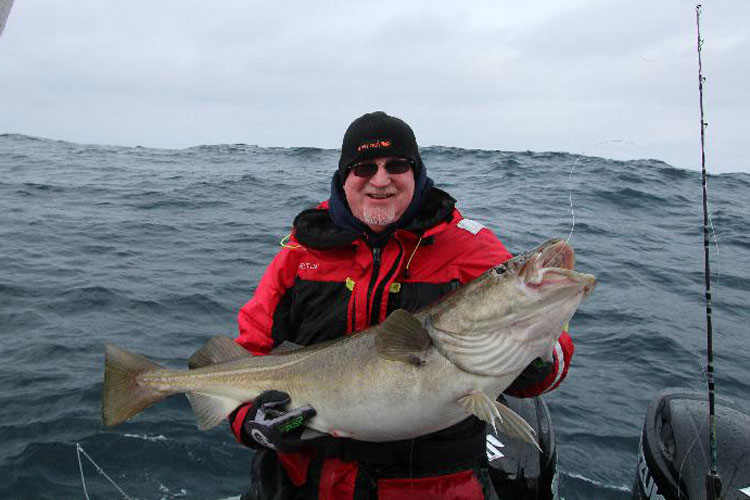 Thanks Johan for you report. If you are reading this report and still unsure where to go to in Norway then look no further than Havoysund, it is a great destination and the fishing is awesome. We only have a couple of weeks spare for 2017 so if you would like to speak to me about any of the weeks available call me on 01603 407596. If you would like a FREE BROCHURE on our sea fishing destinations CLICK HERE and fill out your details and we will post you one!
To view all our Sea Fishing destinations in Norway CLICK HERE
Tight lines
Paul