The camp of Vesteralen has been seeing some amazing weather recently and along with it the anglers in the boats have been having some amazing fishing. Read the latest report here from the guides out there.
Then there was another week to this end on Vesterålen. We were treated to really good weather for almost every day, which also gave us the prerequisite for trying out the long-haul on two occasions. Early on Sunday morning we started out, brilliant sunshine and a mirror-shaped sea rested in front of us when we drove out and everyone was charged to a thousand. After only 20 minutes of fishing, one of the boys in boat 1 hooks a cod of a little less caliber, but when on the surface they see a much larger shape rising slowly from the depths. One of the other boys in the boat is quick to let go of a shad, and it does not take long before it hits, after a cruel battle of about half an hour the halibut could be secured and measured to 162 cm (133lb est)! All boats drove on a mirror-shaped sea all day and have a very good fishing for cod, several coalfish up to 15 kg in top, and also a bunch of fine cods with tops of 17 and 19 kg. During the course of the day we had contact with a number of other halibut and unfortunately some of them left off shortly.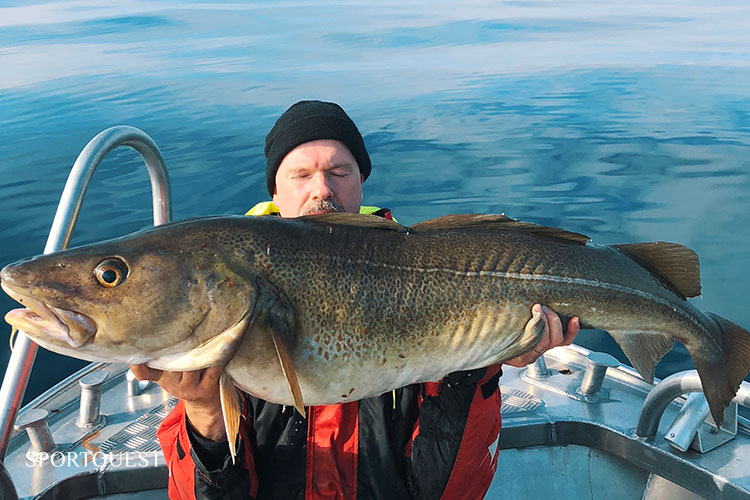 On Tuesday night, the weather again looked phenomenal for long drive, and three of our boats chose to make a solid last bet for the week. During the day, huge cod were landed with two real pigs in the top of 21 and 23 kg. Big congratulations to these nice fishes! Two really nice halibut of 128 (62lb est) and 130 cm (65lb est) were also landed, as well as a bunch of lost fish after a time of fighting. Johan in boat 7 managed not only to land a halibut of 128cm (62lb est), but also succeeded in landing a really nice victory over 15 kg.  All in all, a grim end of the week where all the guests slipped in with a big smile on their lips.
The fish has generally been good all week, even in the vicinity of the camp, cod fishing has sometimes been really good and delivered how much cod anywhere between 5-10 kg. There have also been a number of nice halibut in the immediate area, of which a much larger fish unfortunately has dropped off the line after some big runs.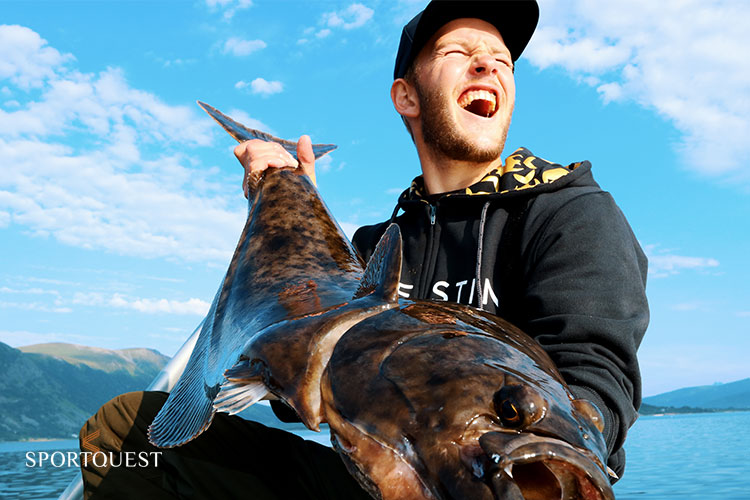 Now our new guests have arrived and we are really charged for the coming week.
Tomorrow it will last for a long time, stay tuned!
Tight lines! / Oscar
Thank you for the report Oscar, its great to hear the weather is being kind to the anglers out there and that the fishing is still on top form.
Why not get booked up for next year at Vesteralen an you can experience the amazing fishing it has to offer.
Tight Lines
Matt