Guinea Bissau Red Hot Fishing Report What a great start to the year at our resort in Guinea Bissau. First set of anglers had some of the best fishing they have had. Not only the size of fish impressed them but the sheer amount of different species.
Guinea Bissau is becoming a very popular destination for UK anglers as the fishing is varied and with the right guides, is simply amazing. There are so many varieties of fishing styles that any angler will feel at home from chucking poppers to vertical jigging to slow trolling baits, it really has got it all.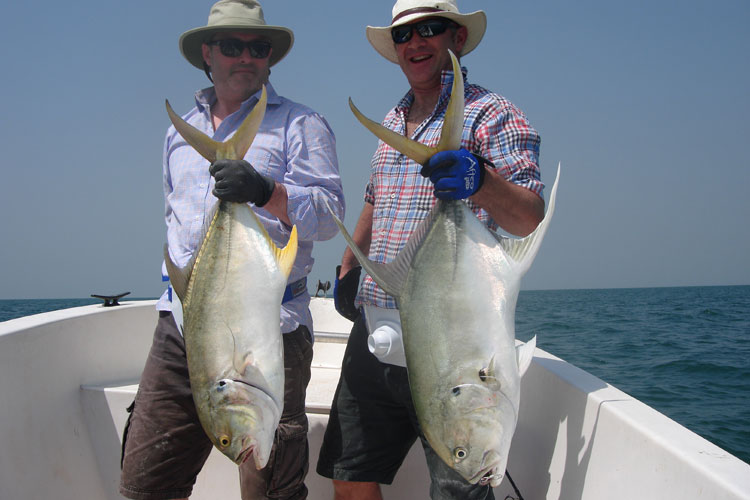 With our resort being located on Bubaque Island it really is set up for the angler. The boats are well maintained and come complete with some very good guides who are there to help you in any way possible. Their years of experience is by far greater than any outside angler or guide and you will soon find your self fishing certain styles you may of not used before.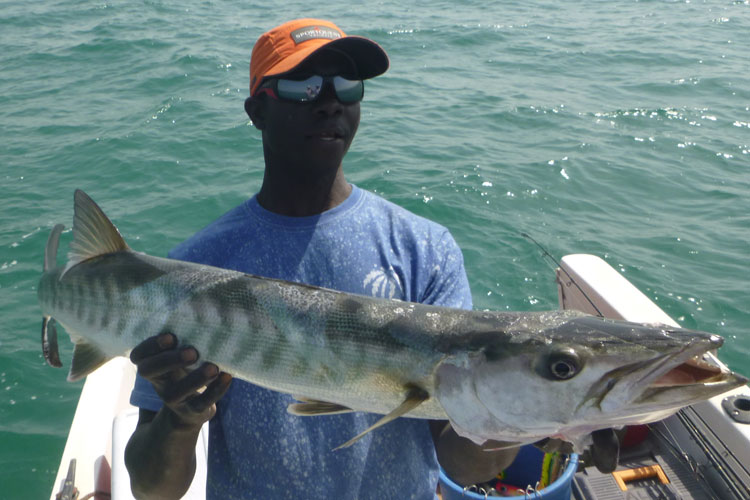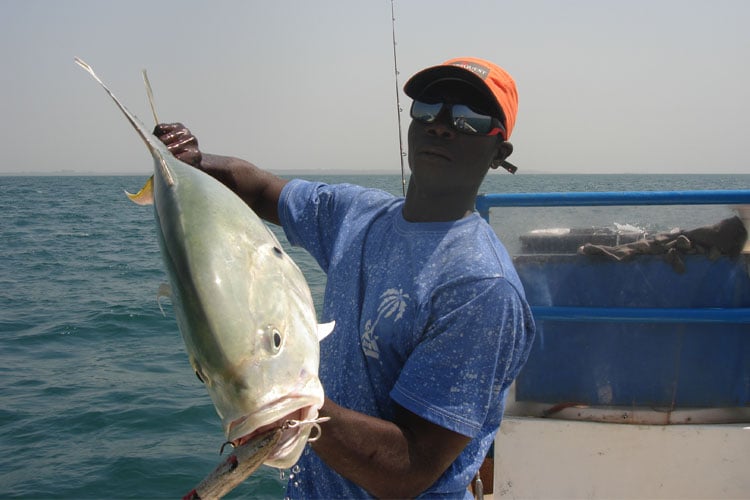 The resort is run by one of the nicest hosts you will likely ever meet, he will go above and beyond to make your stay the best it can be. He has onsite more tackle than you ever would need so if you were wondering about what to bring, then wonder no more as he will take care of everything for you.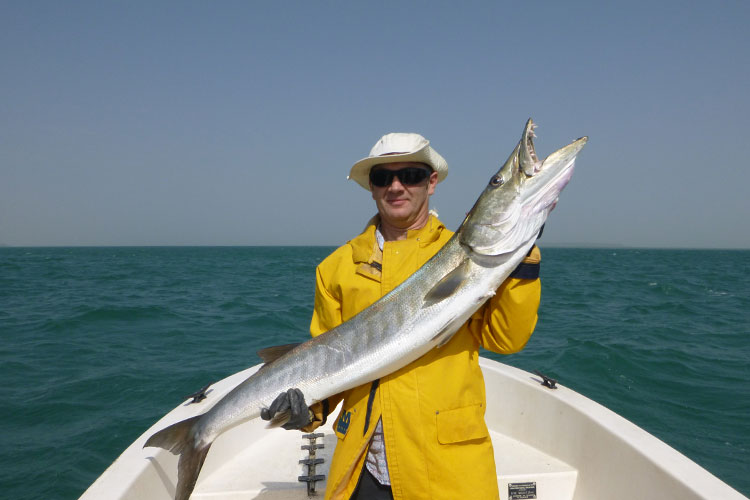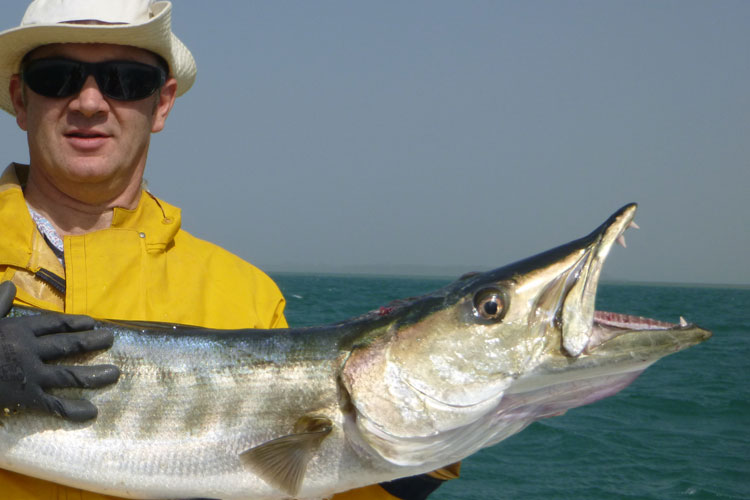 We were kindly sent this excellent feedback from a couple of guys who have just returned from what looked like a real fisherman's dream trip:
"Dear Paul
We had a fantastic trip. Everything went to plan, thanks to your and Giles careful planning.
After the painful flight we were met at 3am and contrary to our info were taken to a hotel in Bissau for the first night ( fairly grim but served a purpose).
The next morning we were taken to the port to meet one of Giles's boats for the transfer ( by the way this is 2 hours not 45 mins!) 
At lunchtime we arrived at Bubaque and were met on the beach by Giles and his team. With the challenges of living on an island in the middle of nowhere Giles really has created a piscatorial nirvana over the last 21 years .
Our room was spacious, clean, and amazingly had functioning ac, refrigeration and mosquito screens, as well as big comfortable beds, and a big well-appointed bathroom.
We were introduced to our guide for the week, the ever cheerful Ronaldo, Giles's protégée of 15 years who apparently can smell out fish! Certainly speaking to others there, the one to aim for if there is a choice.
If you are planning a trip here then always ask for Ronaldo he gets our FULL TOP marks
He inspected our tackle and started to kit up our various rods for the week, and suggested an afternoons warm up session. Within minutes our spinners had a decent permit, a couple of bonito and a nice carpe rouge 
Every day a new area ( amazing just how vast the archipelago actually is ), a new fishing challenge, and fish firsts.
The highlights were chasing a shoal of feeding permit, all casting poppers and all being hit at once with some force, the large barracuda hooked on a Rapala that leapt clear of the water to evade capture, and the landing of a challenging Cobea after losing two others.
A couple of things that may help others, It would be helpful if rank amateurs could pay for a full tackle pack, Giles has a room full, and it would prevent the wasteful purchase of a lot of the wrong size tackle that was not used.
The other thing to bear in mind that all communication with guides is in French, which may be a challenge for any non-French speakers. That being said it was a fantastic trip, I read somewhere that the islands of Guinea Bissau were a fisherman's paradise; I would probably re phrase that as a paradise with fantastic fishing!
Thanks again"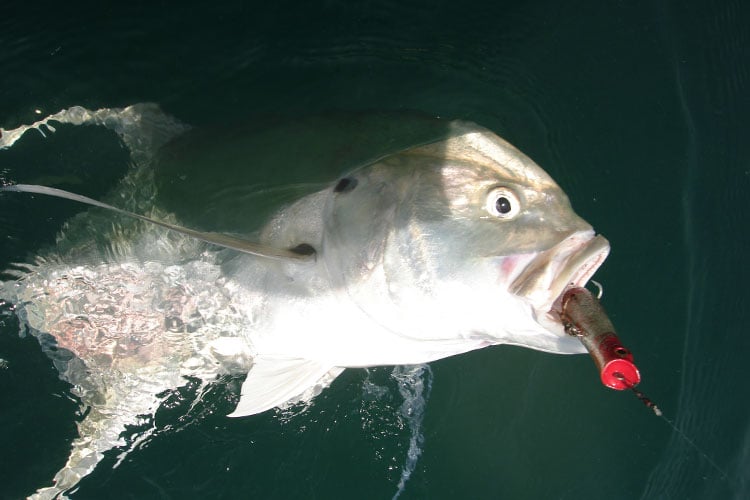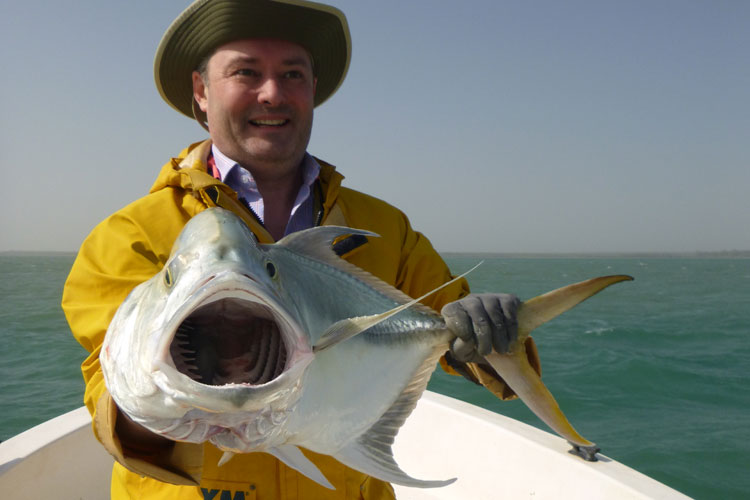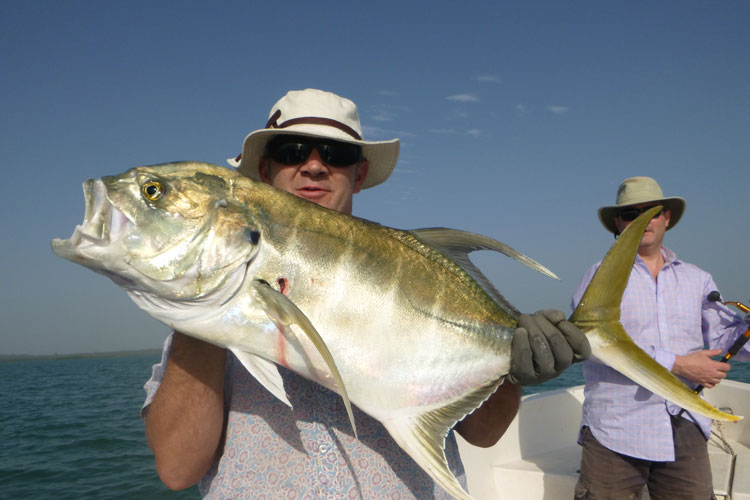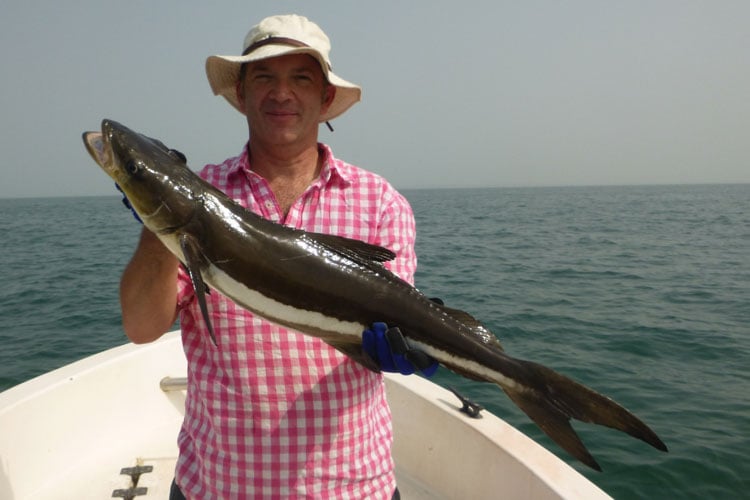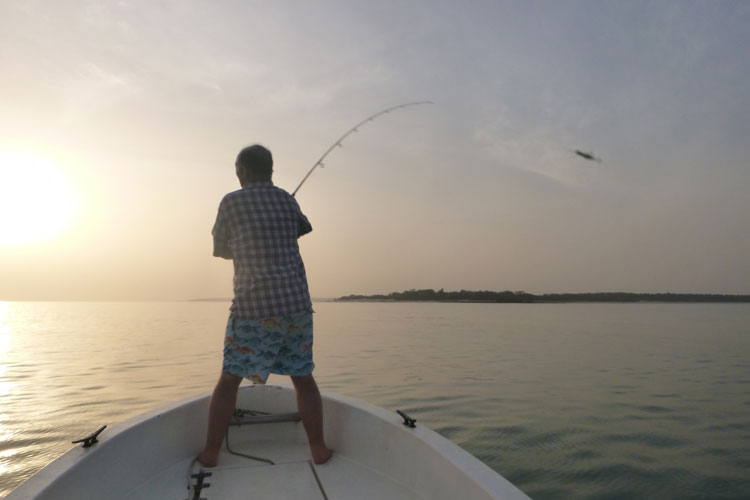 Thanks guys for the feedback and certainly are some things that will help other travellers. We still have some amazing dates available fishing on peak moon phases, so if you have ever fancied fishing Guinea Bissau then contact us soon on 01603 407569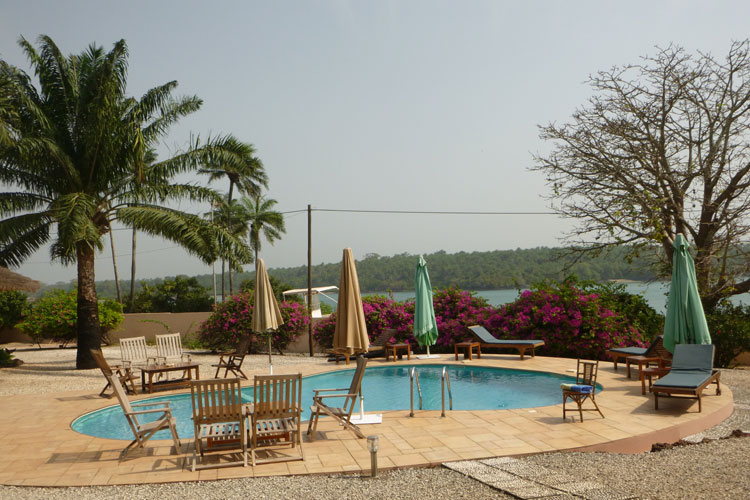 To view this amazing paradise simply Click Here
Until next time, tight lines
Paul Stevens