This last few days at Vesteralen have produced some very good fishing with not only cod but also some very chunky haddock have been caught. Take a look at the latest report from the guides here.
The days that have been here at Vesterålen have delivered many haddock and even a few nice coalfish have come up.
The Belgians in Boat 3 planned for a real early morning pass and steered out the boat at 04:00 on Thursday. They drove out and lay on the other side of the fjord on a couple of groves and started fishing. It did not have to wait anymore until the bite rubbed the bottom and it was bending bend straight. They felt that there was something different on the other side of the line than they used to be and once the fish broke the surface it turned out that there was a nice haddock of 5kg! After that the fish started to bend everybody in the boat! In just a few drifts they had 7 cod and the largest of 8kg!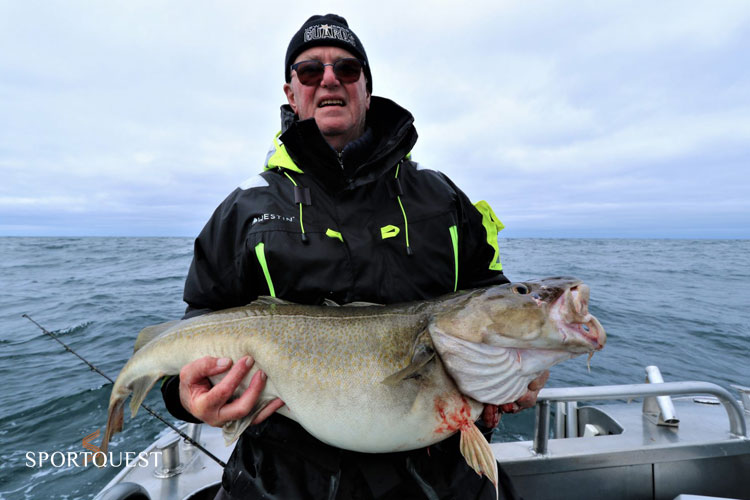 After a couple of hours of fishing with several nice whales and a lot of fine cods, boat 3 decided to go back to land to get some sleep and go back again in the evening!
Yesterday it was time for a long trip and we steered the boats west at 06.00. It was a tough trip out and took a bit longer than planned. Even when we came out, it was difficult to fish because of the sea conditions after the storm a few days ago, and we were struggling and trying to keep the bottom contact. Boat 3, who had chosen another mark farther away, shouted on the radio that they had landed their first cod and they set the bar high with a cod of 18kg! Our other boats with Marcus in Boat 1 chose to stay on the area where we were but after a couple of hours of nice carpets we chose to move on and chase the bigger cod. We went further west and began to search for the cod but it was difficult to locate them because they were not in their usual places so we had to start searching new areas and found a nice peak of 50 metres as Marcus in boat 1 saw that there were nice echoes on the bottom. We let down and it hit right! But it turned out that it was not cod but big fine coalfish. In just a short run, we got 3 nice coals with the largest of 4.5kg, even the other boats had found nice coals among the cods on the grasslands.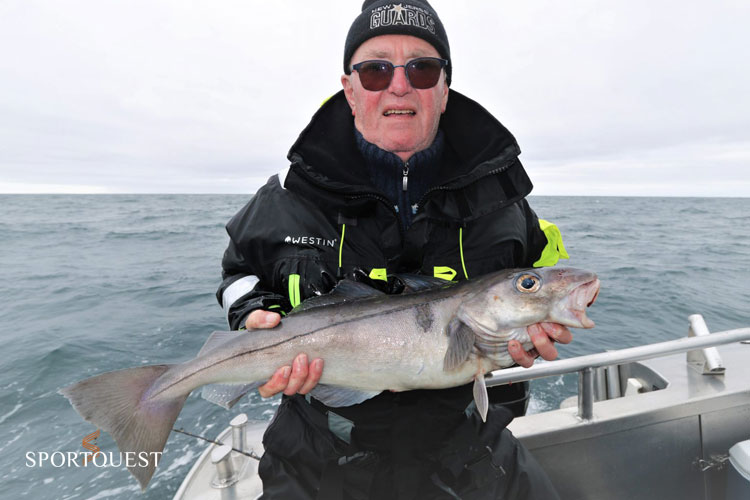 When the day came to an end, most of the boats had gathered their boxes of cod but also a lot of nice coalfish! There was no bigger cod than the first cod for boat 3 but a number of over 15kg came up.
Today it is a very nice day with brilliant sunshine and healthy winds of 2-3 m / s so it will be a very nice day at sea!
Many thanks for the report guys it's always nice to see how the fishing is doing at all our destinations and it's always great to see different species being caught.
To see what we offer at Vesteralen in Norway then CLICK HERE
Tight Lines
Matt