Here is a great report we have had in from the camp of Naapstraumen, it is fishing extremely well at the minute with lots of big fish coming out, the weather has been great and with the fish feeding well it has been a great week.
The first half of this week has really offered magical weather and great fishing. On the first day, it was decided that everyone wanted to go North for a long trip when the weather was bad. After an hour's boat trip we finally arrived in place and already in the first drift they started catching  cod and in the middle of this race, the boys in boat 8 caught a nice halibut of 117cm (47lb est) who took the jig 10 metres below the boat when everyone was about to turn up to change place.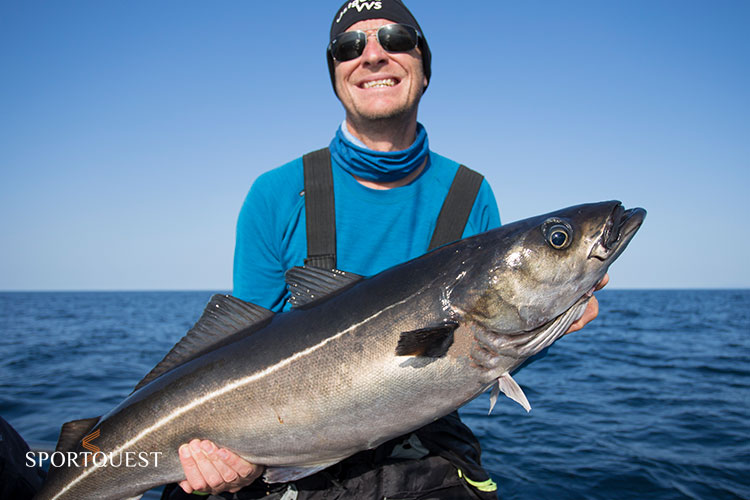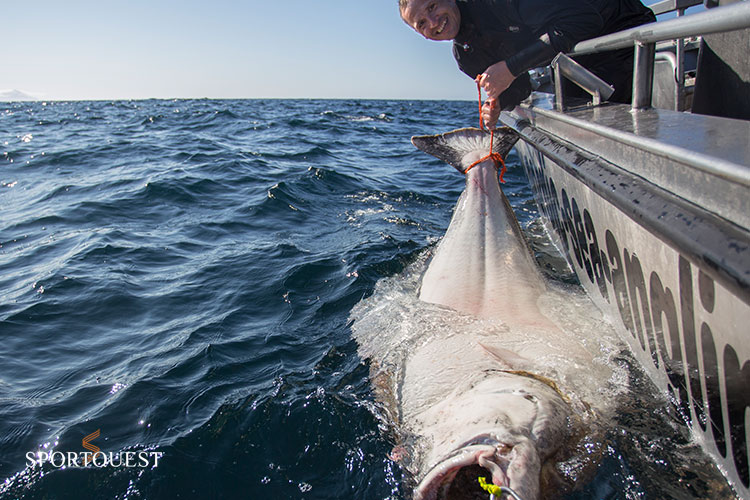 The next day was radiant weather and therefore all boats fought to go a little longer even this day to target halibut. Martin who guided the boys in boat 5 only took a few minutes on the first drift when it tore it on Richards rod and after a short fight, the first halibut of the day was landed at 112cm (40lb est) and in the same vein they also received reports of the radio that boat 8 had caught a halibut around a metre. Martin decided to change location and move a distance just get to try something new and it would turn out to be a good decision. Just 5 minutes into that drift, they suddenly saw how Richard's rod was really bending and for a second Richard thought it was the bottom. But then it became heavy and Richard eyes immediately became very big. After almost 20 minutes of power, Richard eventually won and this giant customer finally landed this magic halibut which was measured at 191cm (226lb est), which means that this is Nappstraum's 5th halibut over 190cm this season. Of course, this beauty was soon swimming in the depths again after some nice pictures.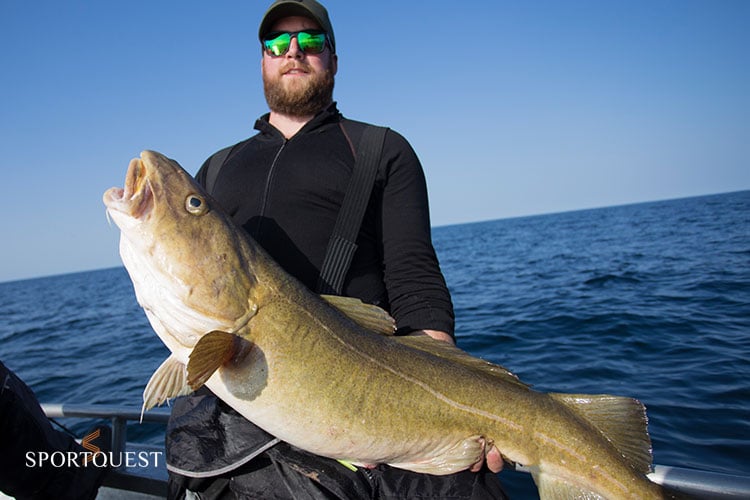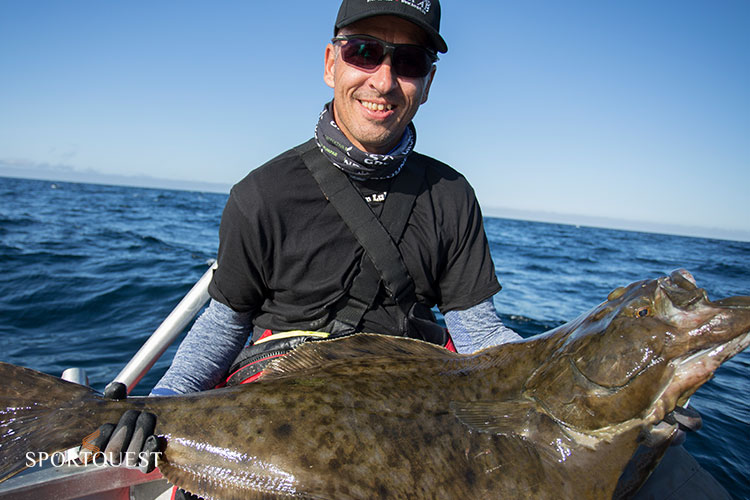 During yesterday Martin went out with Team Wiggur in Boat 7 to get a little more mixed fishing. The cod fishing already in the morning was great, where they got some nice fish, but after that the fishing became a little harder, which made them go a little further north to test a bit deeper fishing when Martin had spanned a 110m deep plot. The fishing was initially a bit dull but after a while it started to get really nice coalfish up to 16kg and several nice halibut with a top of 125cm (57lb est).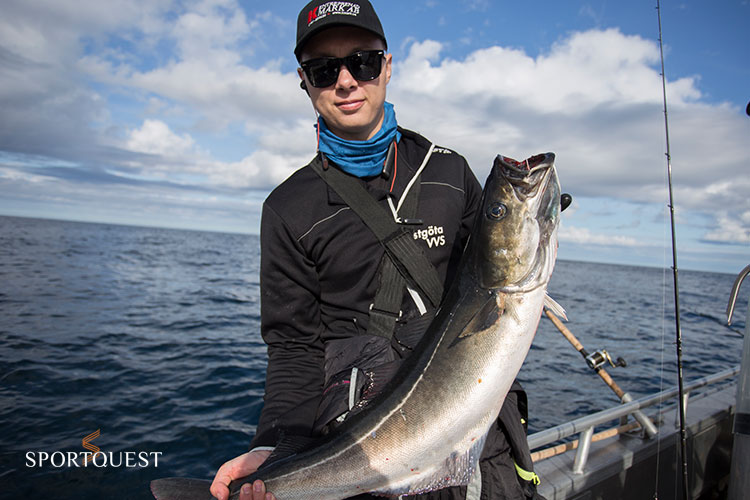 Martin
Thanks for the report Martin it looks and sounds like you are all having a great time out there catching plenty of big fish.
Why not book up for a trip to Naapstraumen yourself with us, it's easy to do just CLICK HERE and see what amazing fishing awaits.
Tight Lines
Matt