A little bit of weekend reading for the followers of our blogs and reports, This time a report from Å on the Lofoten and a new year best for this destination, a Halibut of 190cm and news of a re capture of a tagged fish.
FISHING REPORT
Sunshine, flat seas and hungry halibut can sum up last week. The weather has been really good this past week and we have almost had a little summer heat wave here on Lofoten. The fishing has continued to be really good especially after halibut.
The conditions for halibut in recent days has been virtually perfect where we were able to fish just the places we wanted at the right time because we were not limited by the weather, which also gave really good results! The largest Halibut measured in 190 cm caught by Lars-Åke during the Sunday fishing, which is the biggest this year in the camp. There has also been a whole bunch of fine fish over 120 cm and our Danish guest Kasper caught another real giant fish of 143 cm! We have also re caught a tagged Halibut that we tagged on June 26, 2016 when it was 81 cm. On Monday when we caught it, it was 104 cm, fun to see and that fish is still swimming.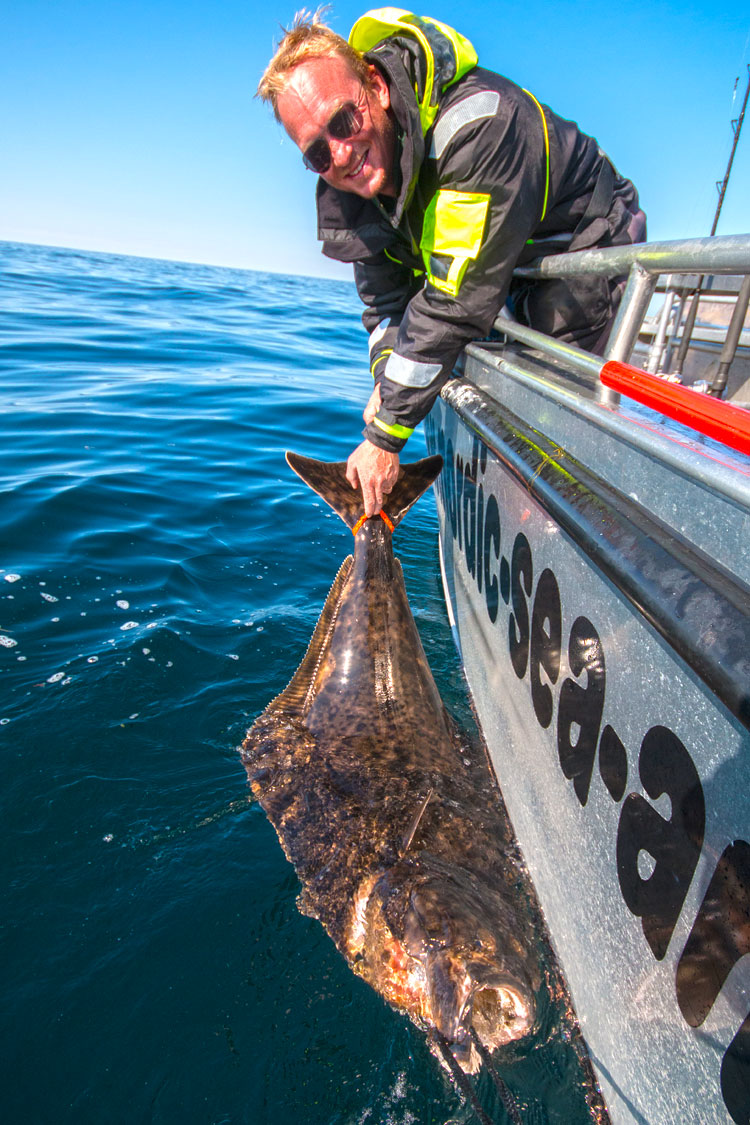 Cod fishing has been a bit sluggish, since it has sometimes been difficult to find the fish, but despite this, all the boats have managed really well and caught fish up to 20 kg.
Tight lines from Å
Thanks guys for the report and massive well done on your efforts of Halibut conservation. It is nice to see that Halibut of this size are being released.
If you would like to visit this amazing destination on the Lofoten islands then get in touch with us on 01603 407596. Alternatively you can view all the details of dates, accommodation and a full itinerary by clicking HERE
Tight lines / Paul