The Halibut and Coalfish in Å are in full swing and the stream is teaming with surface striking Coalies just waiting for you to throw a surface lure. With Coalies come Halibut and the guys are reaping the rewards of some fantastic fishing on offer.
Our guides at Å on the Lofoten Islands are making many anglers dreams come true with huge Halibut and arm aching Coalfish action, either trolling shallow diving lures or on the poppers for the Coalies and bait or shad fishing for the Halibut.
We literally only have a couple of weeks left now for the whole of the 2018 season, so if you are quick you could still visit Å but if you like organising things in advance then we can even take bookings for 2019. Call our office today on 01603 407596 and we can talk you through our packages on offer.
Our guides at Å on the Lofoten Islands have sent us a little report from a couple of days fishing:
FISHING REPORT
The first days of the week offered nice weather and we kicked out on a really awesome evening session on the first day. We got to see Sea eagles, whales and caught Coalies to 17KG.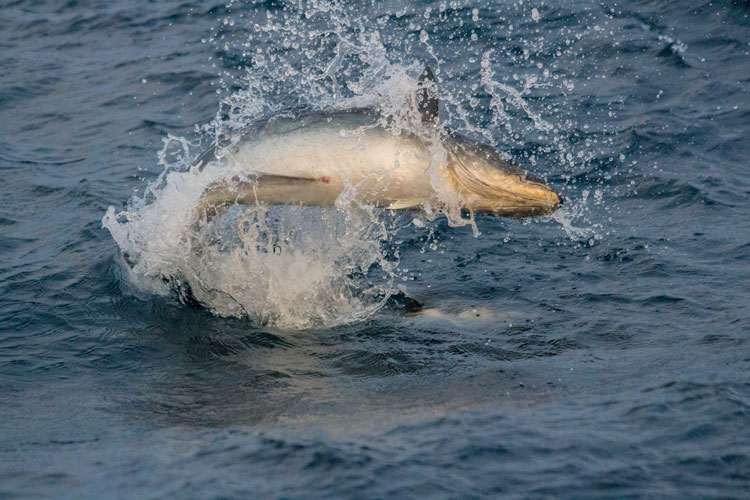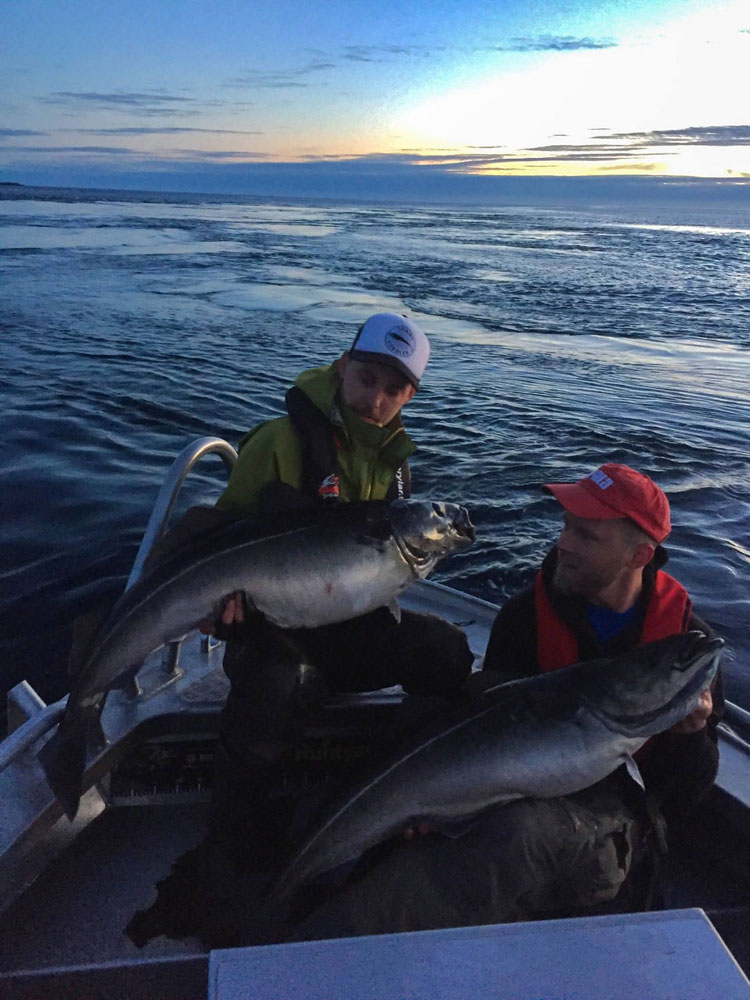 The second day the sea lay like a mirror and in the warming summer sun, all boats decided to go for a long trip where halibut was on the schedule. The day started quite sluggish but after a few hours of fishing, the first catch reports began to come across the radio and after that it was Like pushing a button and several boats were catching good Halibut ranging between 100-130cm and some fine top fishes of 133,139, 142 and 160cm.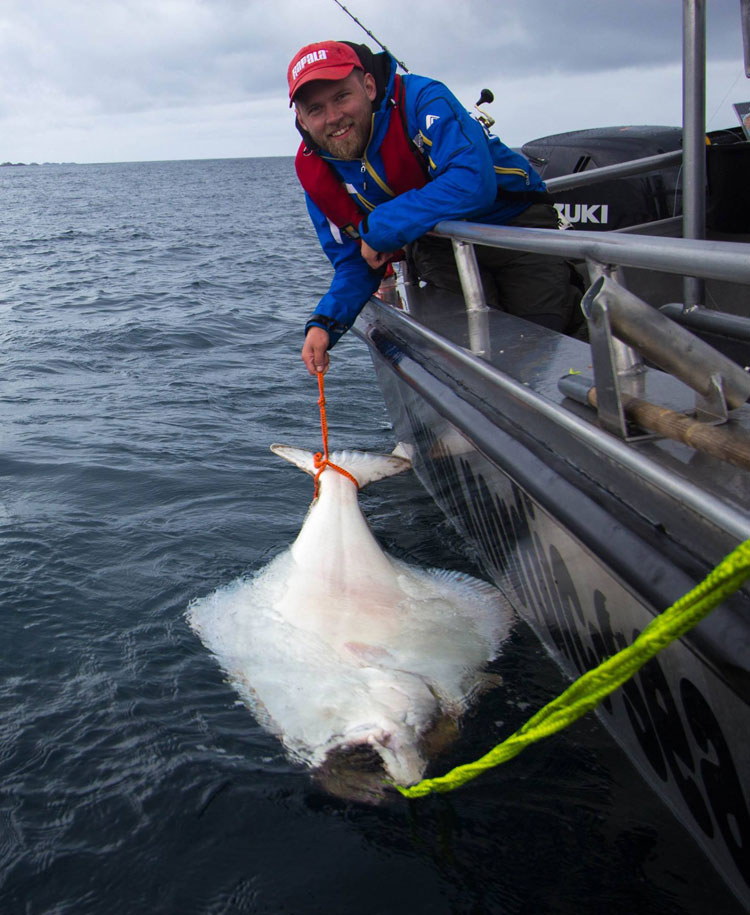 The Cod fishing also seemed to be great that day with several nice fish between 8-16kg. In the remaining days we have struggled with very hard winds and with waves up to 6 meters in some places, which meant we did not get any fishing, but on Friday we had a gap of a few hours before the worst storm would come in.
We gathered at 6:00am at the boats to jointly take us to the sea, as we were very limited in the choice of fishing spots in combination with the weather and wind they had to spend hours on halibut, which proved to be a successful decision when Andre quite quickly reported today's first fish at 98cm and after that there were some nice fishes of 126cm and the day's peak was 142cm before it was time to get to the harbour and seek shelter from the storm.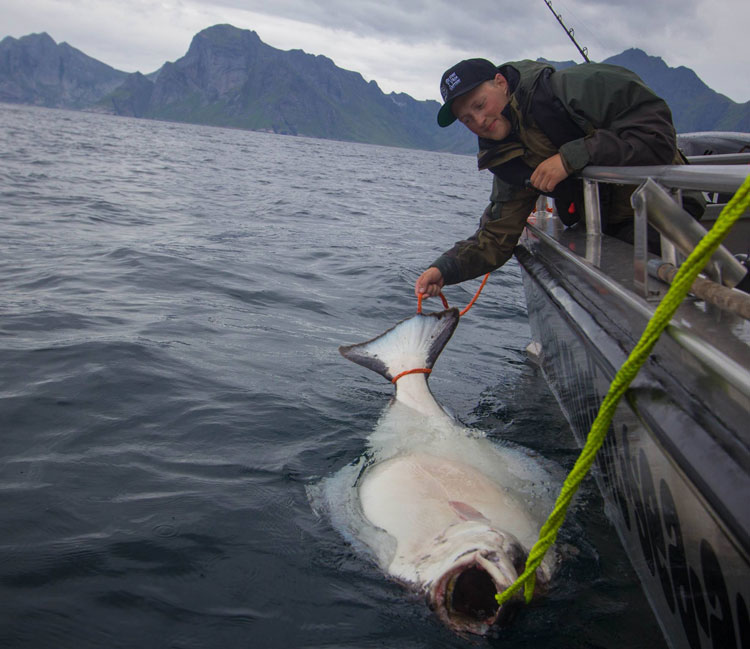 As it seems right now, we have strong winds pushing for a couple of days until the last day when it slows down, so we play some party games, hang out and charge the batteries for a really long pass on Tuesday.
Tight Lines
Martin, Alexander & André
Thanks guys for your report and with so many more anglers heading out to you this year I am sure they are very interested in seeing what's going on. All we can say at Sportquest Holidays is, a huge well done so far this year for making many anglers dreams come true!
If you would like to view more reports on this destination and many others CLICK HERE
To view Å on the Lofoten Islands with huge picture galleries CLICK HERE
Tight Lines
Paul