The guides in Havoysund have sent us this report over and not only have the Halibut been on the feed the nights have drawn in meaning the northern lights have started their spectacular show.
Once again the weather has been on our side this week, and it has given our guests an entire "sea" of opportunities to venture out to the best fishing spots, and it's given results. During Sunday's fishing day the wind was around 4-5 metres a second and completely cloudless skies. There were different wishes for most of the boats, and some boats chose to go fishing for cod fishing and halibut fishing. But in particular, it would be for Ulf and his two companions when they were leaving half past five …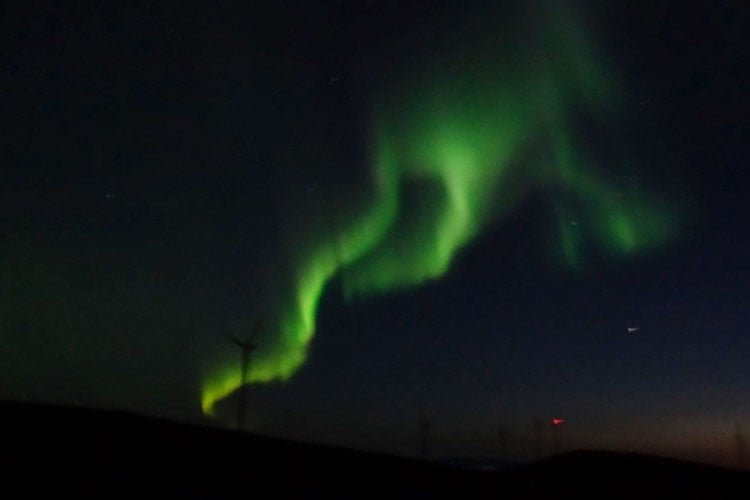 Ulf had brought with him a bunch of guests on a big halibut hunt on Sunday morning and I had not even gotten out of the sea before I received an MMS from Ulf. During the early morning hours, they had landed today's first halibut of 152 cm (108lb est) ! The guest even jumped in the water to swim with the queen. After some nice pictures, she was allowed to swim back in the depths and it was a powerful experience. Next they landed a magnificent halibut of a respectable 136 cm (76lb est), one of the companions would also get to know the crazy power and they called Ulf when they had hooked in an animal. Ulf jumped on board the boat to secure the fish in the best possible way. After heavy head and rushes, they caught sight of the fish and there was no small fish. Ulf managed to put the halibut hook and lay the fish on the boat side carefully and carefully. A fantastic dream catch of 180cm(187lb)! Seeing this beauty swim back is something that will be fresh in memory of our guests. The day was completed at the hotel with a lovely king crab buffet and a good atmosphere, where everyone was talking about today's fishing.
I was even with 4 boats in a smaller bay looking for halibut, It took about 10 minutes before boat 12 landed its first halibut of about 80 cm (14lb est), and then 5 minutes later it would scream out in all the rolls in boat 2. We started in boat 2 with a fine double hook up of 105 cm and 101 cm (30-34lb est), and it should only get better and better. Robby from Robby Fish in Belgium was going to smash another halibut over the metre on spinning equipment. There was absolutely spot on water, and you could see the vast majority of the boats catching halibut around them. We had more flounder about 70-90 cm on deadbait and sandeels. It seemed as if everything worked this day. All the boats got fish, and the messages tapped into the radio all day. Unfortunately, there was no bigger fish than 116 cm (45lb est) that was taken there. Other boats went deeper to find a little bigger cod,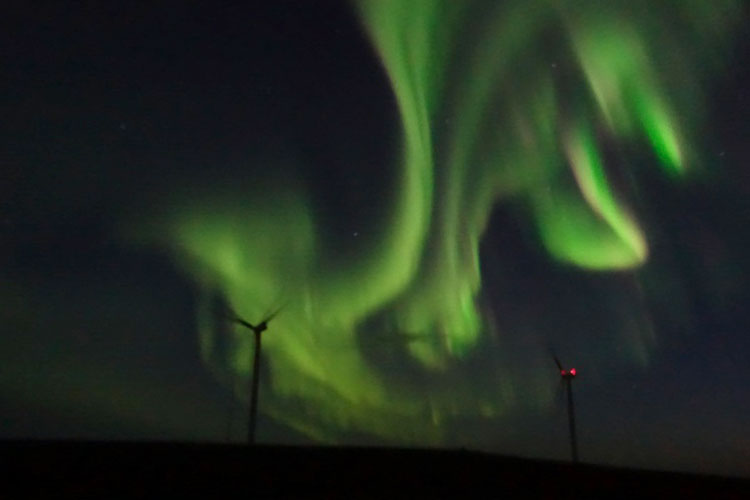 On Monday, Storsei stood high for many, and we set out to the fishing spot that had delivered so crazy on Saturday. We had some difficulty finding the fish to start with, but finally a 60 meter thick shoal appeared 120 metres deep. There was also a halibut up to the boat's edge under the sea fish, who had followed a coalfish of about 5 kilos.. Douglas, Matilda and Andreas went out for a small trip in the area to enjoy the big halibut, and not long before they arrived at the fishing spot, Andreas stood at an angle. Only a few miles from the camp andreas managed to get up a 144 cm halibut (90lb est). Further from the camp, the Dutchmen also managed to get more halibut, with a fine 126 cm (59lb est) fish.
In the evening, several people decided to go up to the windmills to see the northern lights for the first time. And what a spectacular sight it became!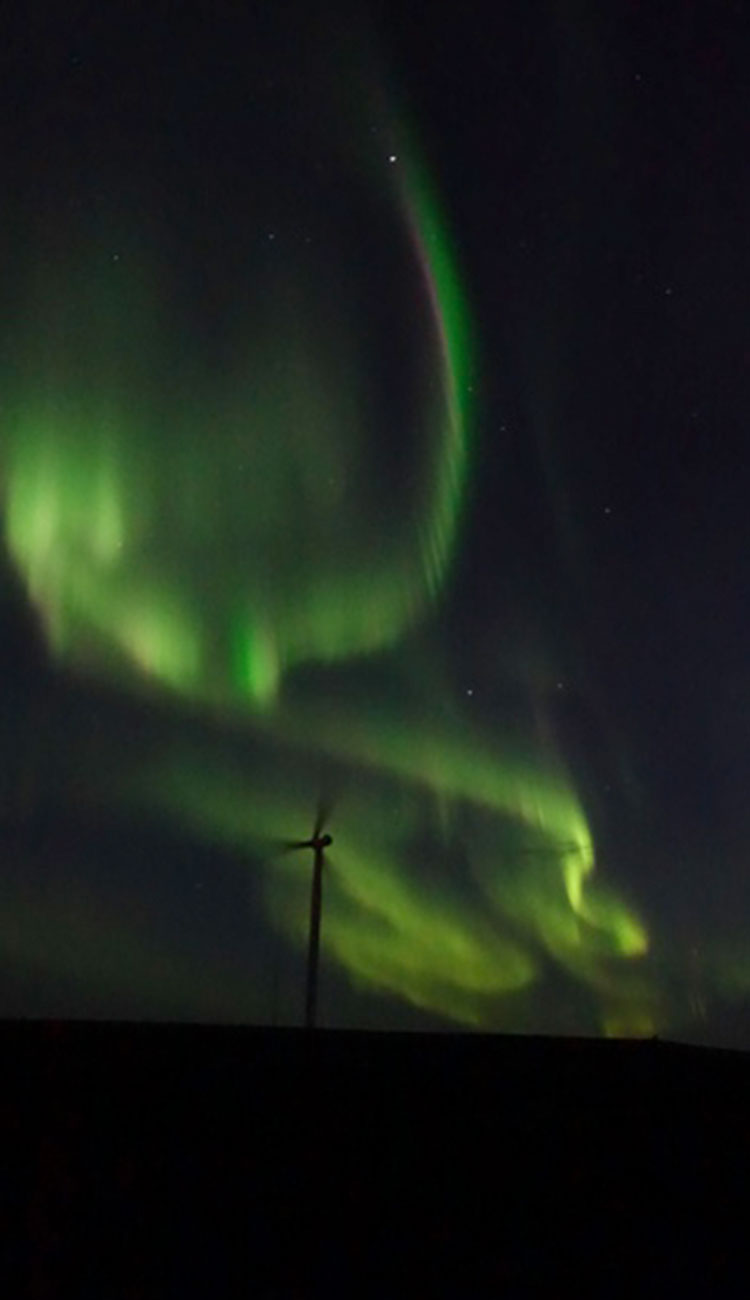 Now it's only 2 days left by the Penn Festival in Havøysund, and the weather is somewhat windy today. Whole 12 metres a second, but it's not going to stop the foolish Dutchmen testing the area. The fishing near the camp has been shown to deliver lately, so it will be exciting to see what the result is. Tomorrow looks very good and we are sure that there will be more fine fish here in Havøysund!
Tight lines // Jørgen Zwilgmeyer, Douglas Dahlberg, Ulf Hugsèn
What an amazing report guys, it looks like everybody is having a brilliant time and catching lots of fish. I bet the guests were amazed with the Northern Lights appearing as well.
If you want to experience the dream fishing Havoysund has to offer then CLICK HERE
Tight Lines
Matt