With the winds blowing in Havoysund the anglers are in a bit of a dilemma, do they stay in the cabins or take on the weather and try for the monsters that they know are waiting for them, this report we received from the guides out there reveals all.
In Havoysund the wind continues to blow, the guests had arrived early on Thursday and came out the same evening. When we went out in the evening the sea was calm so we got the perfect opportunity to get us out on the Cod fishing and what fishing it was. There were a fair amount of Cod about, some of which were over 10kg. Friday was another story, because of the weather we had to keep closer to the camp where we fished for Halibut, our English guests managed to get a nice Halibut of 142cm (87lb est) and one less around 60cm (5.5lb est). Both Friday and Saturday were two days with tough weather conditions and that limited the area we could fish, we managed to get out and fish on both days though and almost immediately on Saturday I heard that our English guests had hooked a monster Halibut. Unfortunately, it was not possible to get it all the way up to the edge of the boat, but now it was clear it was a good choice to go out even though the wind was blowing hard.
The tide was flooding but it was tough and the weather got worse, we tried everything and it was hard, however, there were a couple of Halibut between 60 and 80cm (5-14lb est), but unfortunately no big fish this day.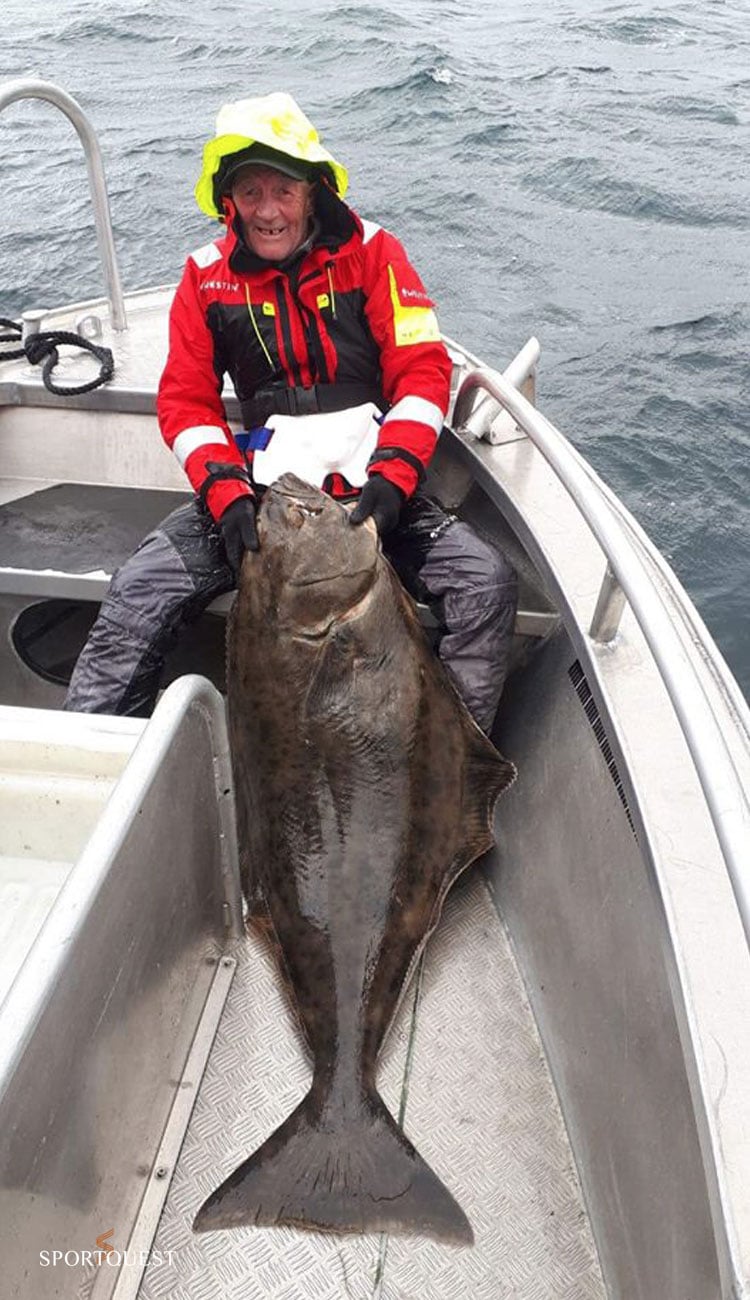 But first it was time for the amazing King Crab buffet on Saturday night. And since all the boats were in early, we had time to watch some soccer matches, play pool and darts and after the king crab we had a really nice evening in the same way with football, pool and darts in the hotel.
On Sunday the weather was really nice. So we had decided for a long day out at sea. Some groups chose to go out for a morning pass and evening / night pass. When we got out to sea it turned out that the Cod fishing was something special again. Large amounts of Cod were about with the largest around 16 kg and several fish over 10kg. If you found the fish they were a good average weight which made for some fun fishing.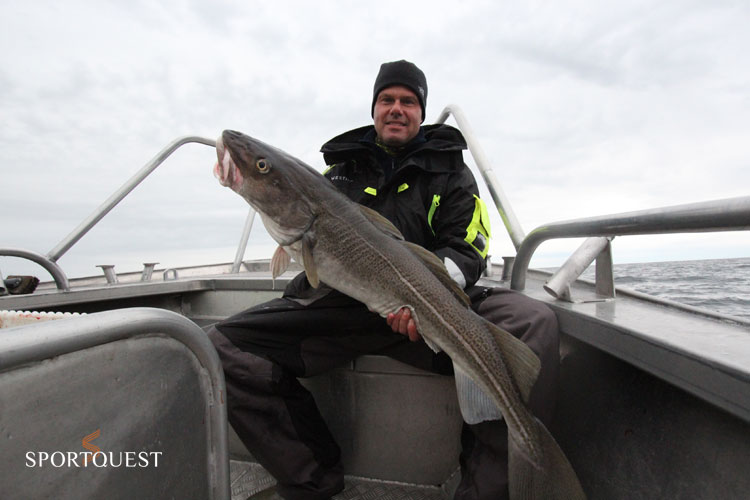 The groups that came out in the evening had a mirror like sea in front of them when they went out, which resulted in some good Cod fishing again, but with a layer of Coalfish between the boat and the Cod it was difficult to fish as efficiently. When you find a shoal you get well with Cod, some nice Wolffish and even two smaller Halibut you can talk about a very happy night.
There was also a bunch that was out and were betting on Halibut now when the weather allows us to fish elsewhere as well. It was fished, but continued to blow, one gets rewarded, and in this case the reward was a really nice Halibut of 137cm (77lb est).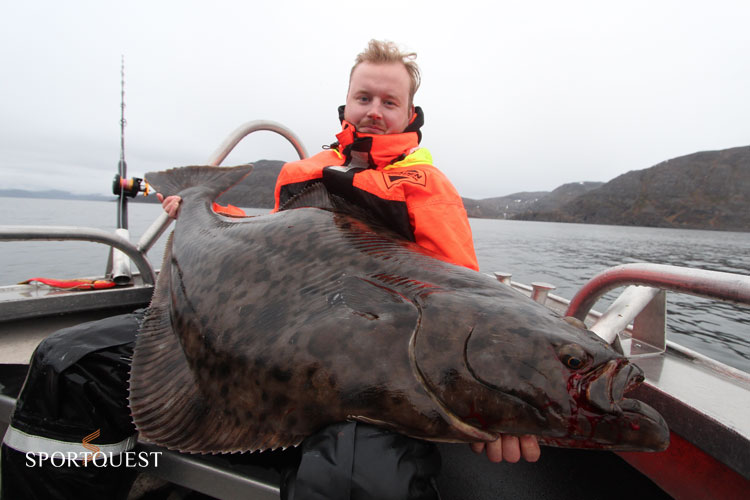 Now it's time to rest after the night's fishing and rest for one night as we aim to fish for both Cod and Halibut.
Tight Lines // Ivan Swarts, Douglas Dahlberg, Jörgen Zwilgmeyer
Amazing, it just shows that sometimes when it appears to be all doom and gloom just making that decision to brave the weather will pay off for you.
Thanks for the report guys
Tight Lines
Matt