The Halibut fishing at Havoysund our most northerly destination is in full swing with many guests reporting lots of contacts on every drift….
If you are considering a trip to Norway next year or even for 2019 then look no further than Havoysund, the cabins the boats and the facilities are first class plus the fishing isn't half bad! All you have to do is call our office on 01603 407596 and we will take care of the rest we can even supply you with rod and reel hire plus flotation suits.
We have a fully stocked tackle shop onsite with prices very similar to the UK, so all you have to do is pack some clothes, take your camera and leave everything to us.
The guides over at Havoysund have sent us a little report of a couple of days last week:
FISHING REPORT
After asking some of the guests how the Halibut fishing was, I soon got a reply of "Crazy Good" and they commented on that on every drift they had contacts. They also managed to land many Halibut and the news got even better when they mentioned that they were not just after Halibut but want on a mission to fill up on Cod.
I took my two sons (Andreas and Pan) on Friday to fish for Halibut. We only had an hour or so to fish so we decided to fish close to the camp. Once we started Pan got a great bite and after an excellent fight we secured a Halibut outside the boat and measured at 155cm. Of course this Halibut got to swim free and my 13 year old was very proud.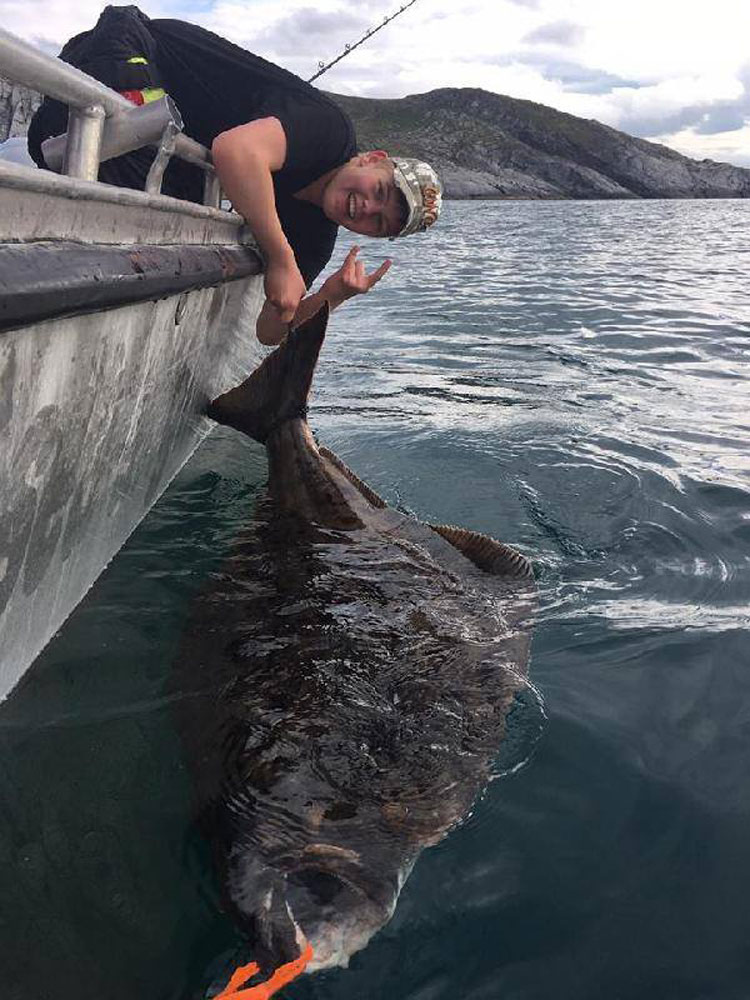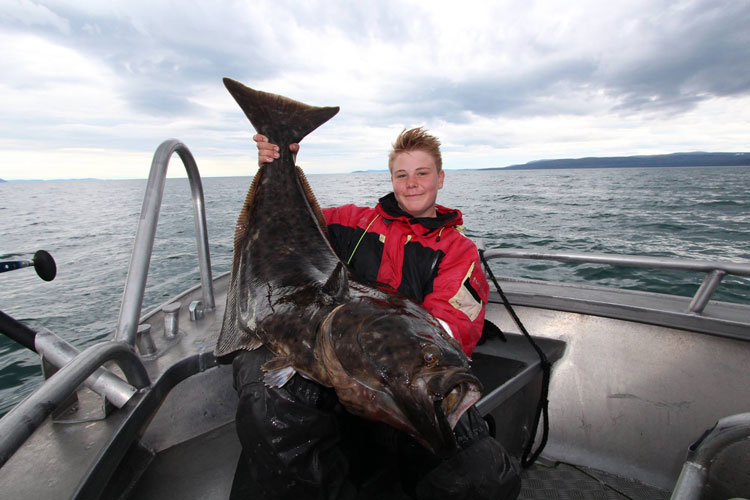 On Saturday I drove the guide boat for Cod and with 2 other boats following we soon found big shoals of hungry Cod. Once we filled the boxes with many food Cod we went in search of Halibut, but after some drifts the guys decided to head in as there were lots of filleting to do.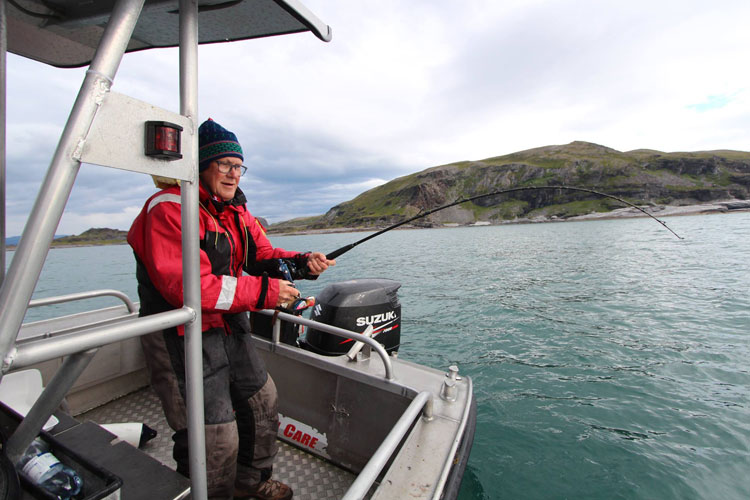 What a great week so far and there are still a couple of days to go!
Ulf Hugsén, Sebastian Hoogers and Douglas Dahlberg
Thanks guys for the report and by the sounds of it the Halibut are feeding hard and of course well done Pan on your 155cm Halibut and we are proud that it has got to swim free.
We have some other great reports similar to this one. If you would like to have a look through these, simply CLICK HERE
To view this destination in Northern Norway Click Here
Tight lines
Paul