With the recent bad weather in Norway now subsiding they are starting to see some unbeatable halibut fishing. Some real zoo  creatures are being caught and PB's are being smashed, check out the latest report from the guides out there below.
After two days of North westerly winds and difficult conditions, the guests could finally go out for a long trip! Saturday morning all the boats went out early to fish for cod and halibut. The weather was perfect, with sun and 2/3 metres a second winds throughout the day. All the prerequisites were that it would be a great day out.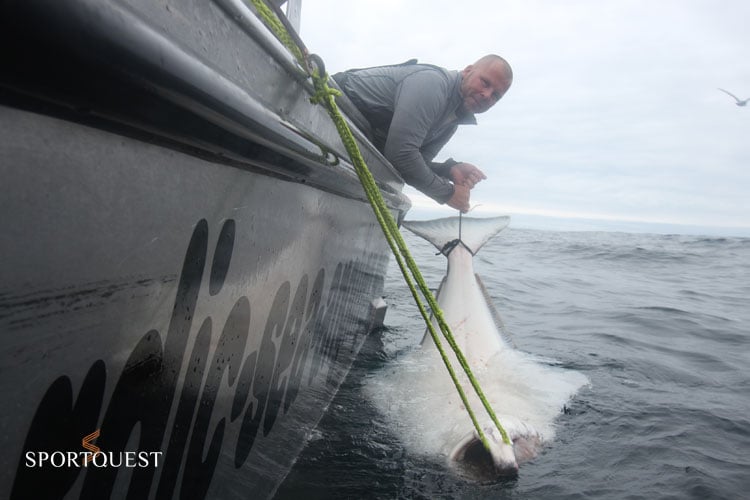 At 8 o'clock on Saturday morning, most of the boats set out to find some better cod. Most people today would finish their cod quota, so that they could focus a little more on halibut later. Out on the deep ridges stood the cod waiting for us, several cod over 10 kg, and even up to 20 kg came into the boats. The drifts were perfect, and the baitfish were close to the bottom with some large predators. Even bigger victory was in place, with some nice wolffish at 5-7 kilos. But it did not take long before one and then another halibut were called on the radio. There were reports of lots of baitfish on the fish finder, but also some big predators with them! Boat 11 caught a huge halibut at 156 cm (117lb est)! But it was not just boat 11 who got to know the queen from the depths …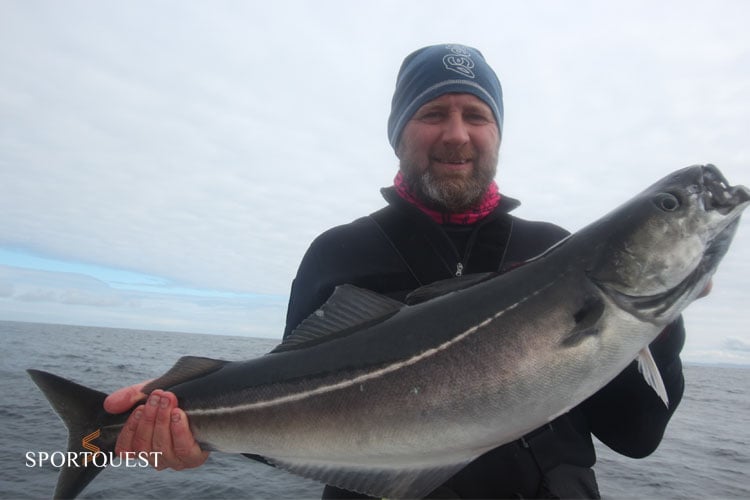 We then tried to see if we could catch some really big cods. They struck immediately and several cod of 10-15 kilos came up. But when Peter in boat 4 hooked into a fish we soon realised it was something completely different. On the way up to the boat it really woke up and we immediately realized that this was a fish of a different calibre. It was 20 metres below the boat and we got a little glimpse of the fish. We saw that there was a big halibut! With more outbreaks down to 80 meters, it was a tough fight to get her up. After 15 minutes of pumping we got the halter hook and the jubilee unleashed. New PB for Peter, with a big margin. The halibut measured 163 cm (135lb est), and the joy on his face was apparent! A wonderful fish to start the day ..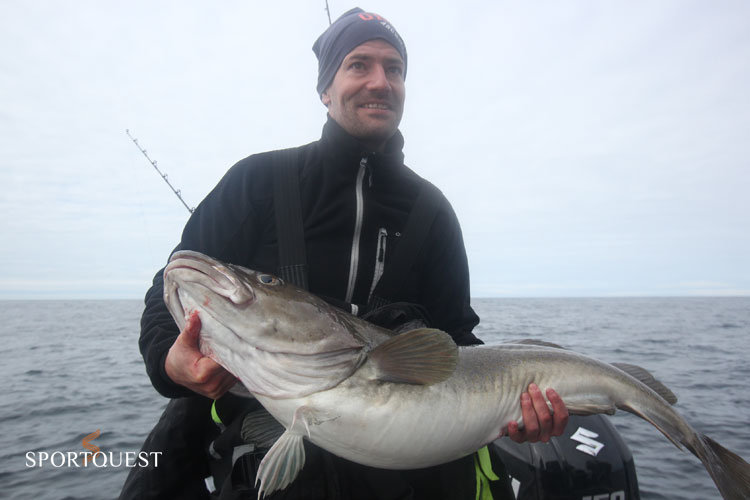 There have been a lot of nice fish in recent days, and the weather has been impeccable Saturday / Sunday. Monday looks a bit tougher, but we are aiming for the rest of the week to get better and that there will be more GREAT fish in fantastic Havøysund!
Tight lines // Jørgen Zwilgmeyer, Ivan Swarts, Tony Liljeqvist
Truly amazing fishing, a big thank you to the guides out there for this report it truly does look like its fishing its head off after that bad weather. Im sure we will see more monsters in the coming weeks from you guys.
If you fancy tackling these leviathans yourself take a look at the Havøysund destination HERE
Tight Lines
Matt