This could well be the very last Norway report for the year and its from Havoysund which is currently the only sea fishing destination we have left open. However, the anglers fishing there are experiencing some of the finest Halibut of all year.
October / autumn can be superb in North Norway especially the Halibut fishing and once located, the Halibut fishing can be awesome just like the guests are experiencing this week. If you fancy a trip out to Norway in October then you would be in for a treat and I would highly recommend looking at Havoysund as a destination for this time of year. If you are interested in hearing what we could offer you then call me on 01603 407596
FISHING REPORT
Then we have begun the last week of the season in Havøysund, and what fish we had these days, a lot and big fish have come up, there is a magic atmosphere at the camp and everyone is very excited and happy. On Thursday all the boats directed their fishing on the Halibut, which usually means up here that big fish will come up and it they did. We were a bunch of boats that rode eastwards with hopes of big fish.
Unfortunately, fishing was difficult and we had to fight to get in touch with the fish, but we had a bunch of boats fishing the same area and everyone had really good fishing with many Halibut up to 142 centimetres or 90LB. Well in the harbour in the evening I talked to Jimmy, who is visiting for a few days fishing, and he managed to land a real lady of 162 centimetres or 135LB what an awesome fish, but soon it would turn out to be a pretty little fish in the context … During yesterday, Jimmy steered the boat to a nearby area and fished a really deep area hoping a monster would bite. After a few seconds his friend hooked one and unfortunately lost the fish. Jimmy's was next and this time it did not get away. After 30 minutes of a strong curved rod, a fish came to the boat of LARGE model and they could secure a real dream of fish all over 190 centimetres or 223LB! So a massive congratulations.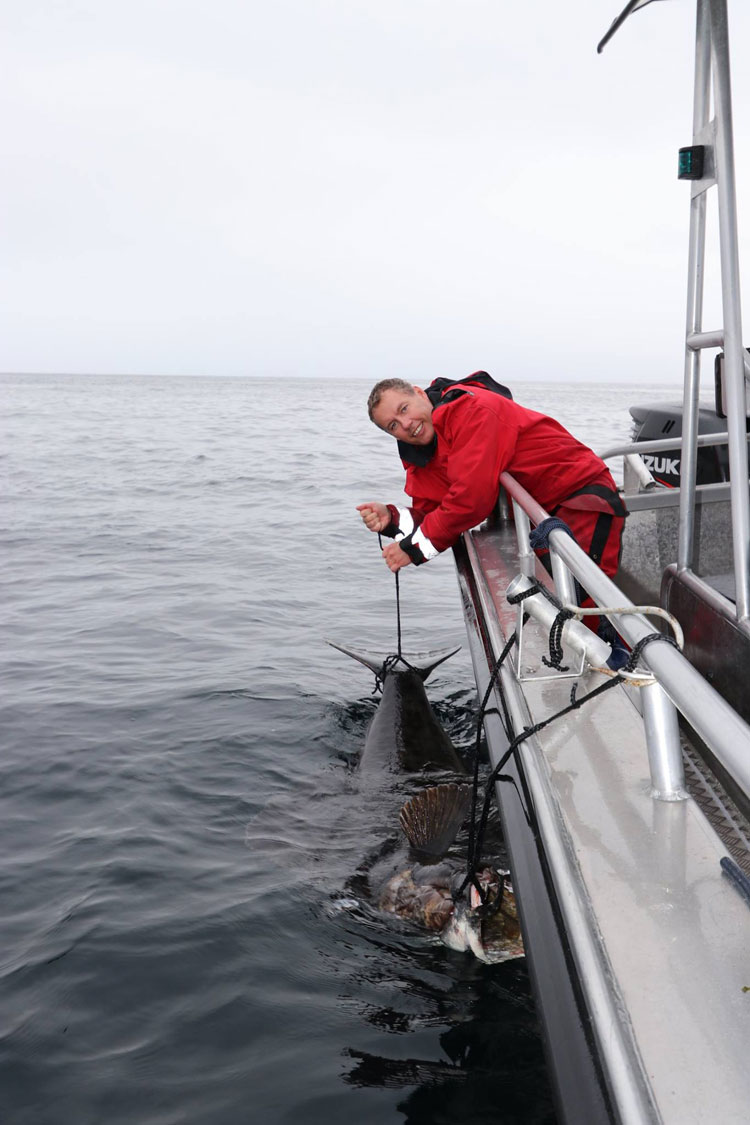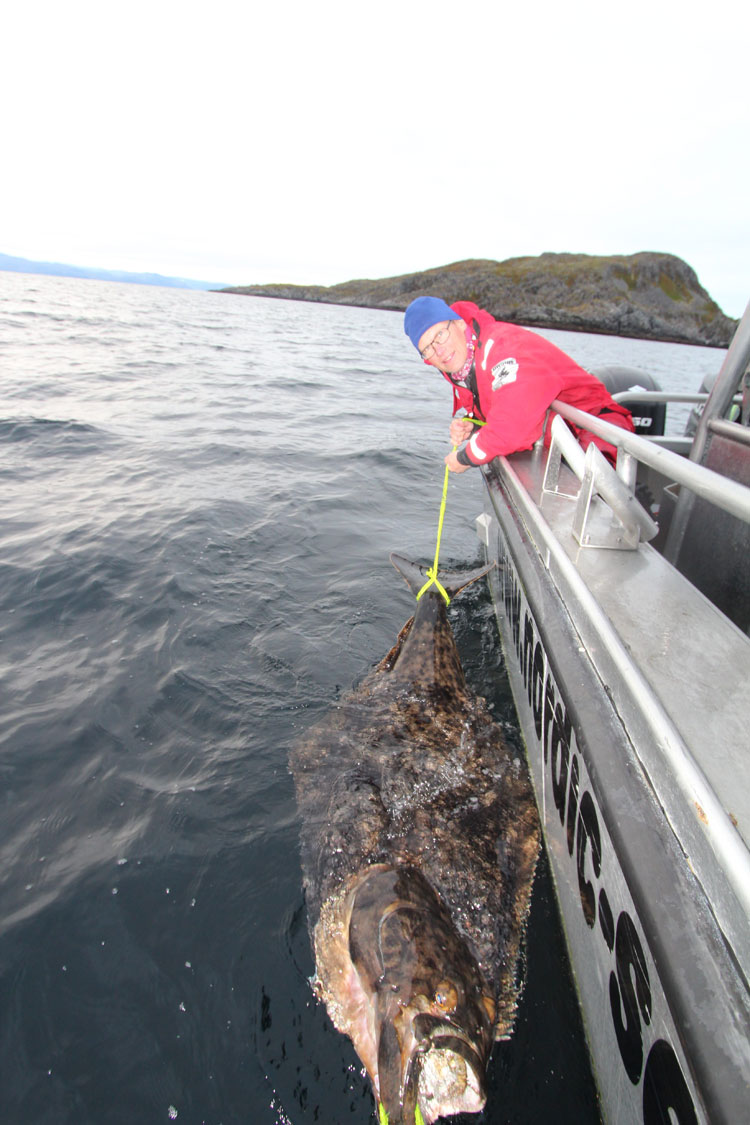 Yesterday we steered south to an area where the fishing pressure is low and deep water surrounds the area, which often means that the big fish are not far away. A couple of minutes into the first operation it tore it off and there was the first fish of the day. Lars was fighting to keep the fish under the boat, but the fish did not want to get landed and rushed back and forth from the boat. Eventually we could measure the fish to 172 centimetres or 162LB and a new PB to Lars.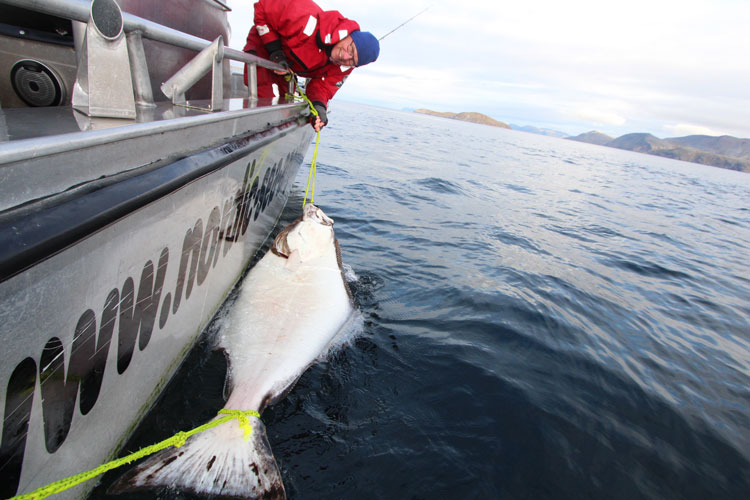 We stayed in the area and a few hours later, it rode away for Lars again, this time the fish was very calm and Lars pumped the fish without any big problems, and when we caught the fish under the boat we quickly realized that there was another monster! The landing went painless and we measured the fish to 169cm or 155LB. The joy in the boat was unreal, the day was already quite successful, but we all felt it would not be over there. So we set a new course in the same area and 30 minutes later, there was another really big Halibut on the echo, and I quickly grabbed my rod lowered my lure and the fish pulled away. After I hooked the fish, it does not take long before I realize there was yet another really nice fish that was hooked, the fish fought properly on the shallow water and after some rushes from the surface back to the bottom, we finally got to land and measure the fish to 180 centimetres or 187LB.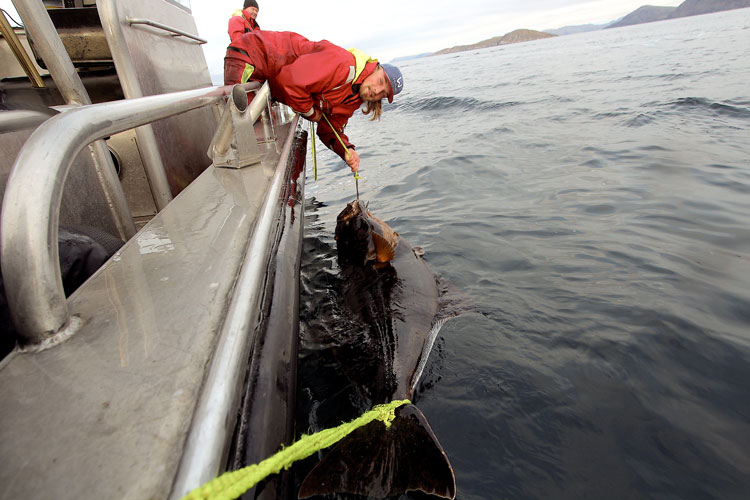 Autumn fishing is obviously really good here in Havøysund, and if you find it right you can join in on the best fishing you could ever dream of. We continue the week and are searching for more big fishes.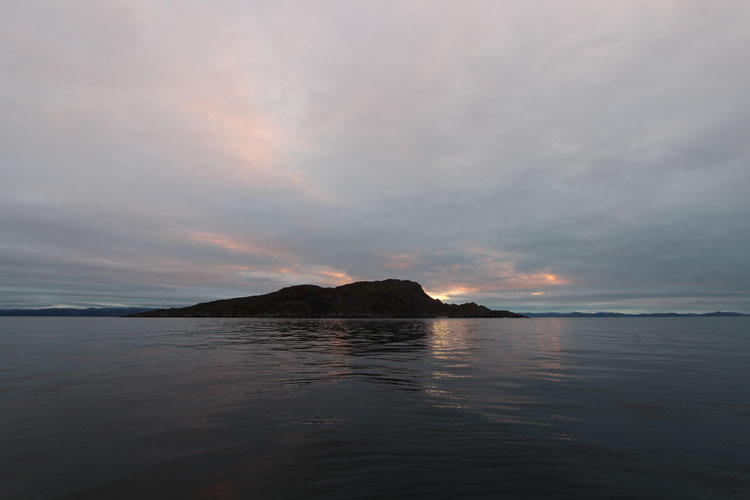 Tight lines,
Dogge, Ulfe, Sebbe
Thanks guys for your report and it is a sad thought that we have to wait until early March of next year to receive any more reports. But thanks for a great year and I am sure you have helped many anglers achieve their new PB's. Have a nice break and see you all next year.
To view Havoysund and our complete packages CLICK HERE.
Tight lines
Paul