Slowly I am making my way through all the reports that landed in my inbox whilst I was away on holiday. Here is a great one from Havoysund our most northerly destination in Norway and is known as "The Halibut Kingdom of Norway"
September is a great time of year to travel over to Norway as the fish sense that colder weather is coming and really start to feed up ready for the winter. Cod are still present and the Halibut just seem to feed really well. So if you have got plans to head over to Norway next year then you will not go wrong with looking at some dates in September.
Below is a great little report sent to us from the guides over in Havoysund and if you have any questions about this destination then feel free to ask me.
FISHING REPORT
After the high winds of the weekend, it was really a good weather and we could again fish undisturbed from the winds and waves, the guests at the camp very pleased.
Monday morning, the first day after the weekend's bad weather there were a bunch of boats leaving the harbour early before breakfast to go on the Halibut. The rest of the boats would start the day with the Halibut and end with Cod, and the Cod fishing was very good. Many fine Cod were landed between 10-15 kilo and the Dutch guys dreamed of Cod over the 1 meter mark and most of them got their dream come true.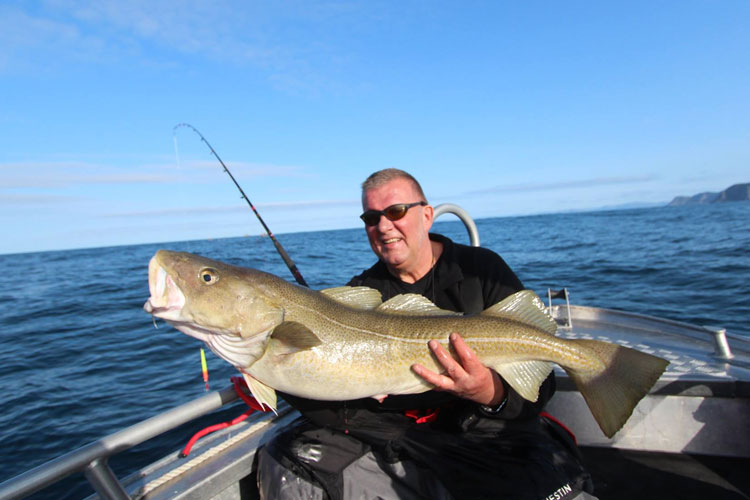 On Tuesday a number of boats decided to go to an area that did not hold the same number of Halibut, but usually a very good size. Ulf was called over to one of the boats to land a really nice Halibut of 162 centimetres, which also ended as the biggest fish of the week. The fishing on Tuesday was very good and lots of fish were landed between the boats, and in addition to fine fish between 110-120 centimetres, a really nice fish of 143 cm!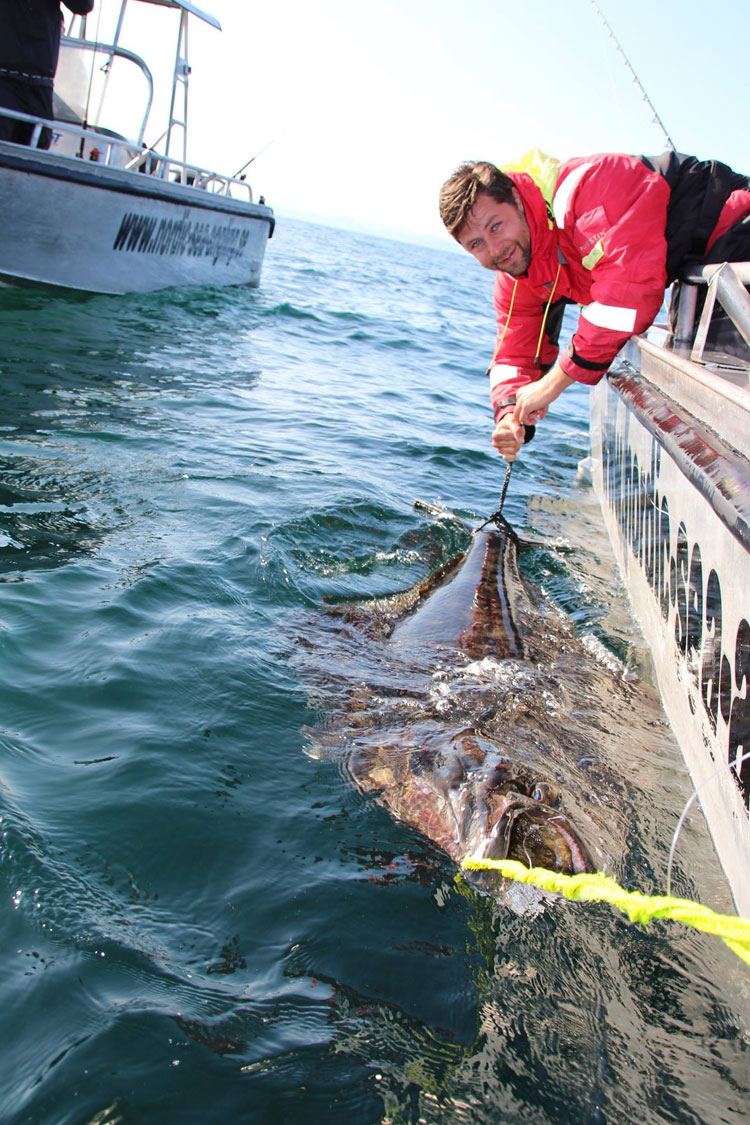 For the boats that went to an area for a little more quantity fishing on Halibut, it was really good action in the morning. Around lunch when the fish chose to stop biting, all the boats had landed a number of Halibut each, with several fine fish in the 20-30 kilos class and a nice 155-centimeter fish in shallow water. There is no better feeling than when a big Halibut strikes your the jig in shallow water!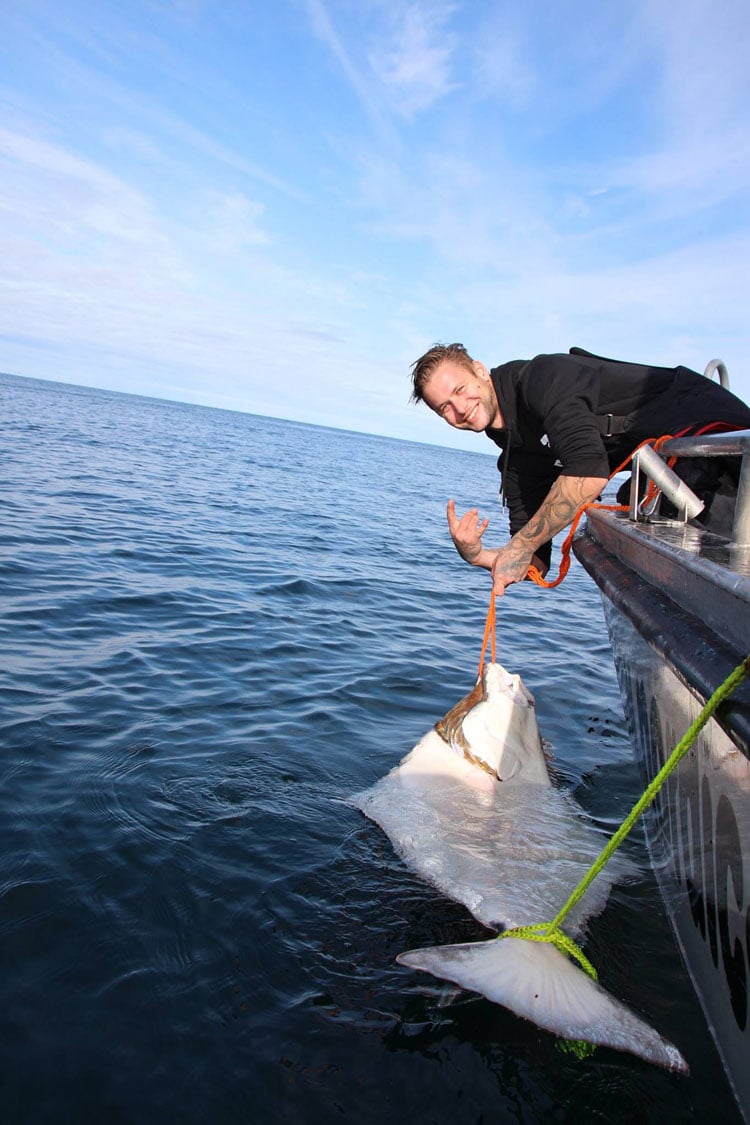 During the day, guests have spent their last hours here in the immediate area and streamlined their fishing by not driving so much boat, we have heard of fish up to 134 centimetres and also told us about 2 fish in "bigger size" who managed to win the fight and swim on without being landed … you never know who wins the fight for these big fishes.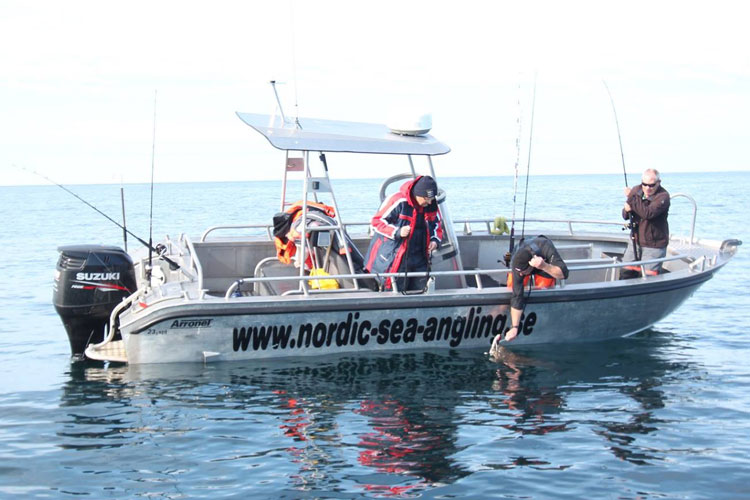 We thank the guests for a wonderful week with wonderful atmosphere and good community.
Douglas Dahlberg, Ulf Hugsén, Sebastian Hoogers
Thanks guys for your report and it looks the guests had a great week. If you are interested in reading more about this destination then simply CLICK HERE alternatively you can call me on 01603 407596 and ask me any questions as I have been going to this place for over 7 years.
Tight lines
Paul