As previous reports suggests, that September at certain destinations in North Norway can be the best month of the whole year if you want to target a PB Halibut and the week at Havoysund that has just ended certainly didn't let the anglers down.
We have some great dates for 2018 September if any of you fancy targeting Halibut at one of the best destinations in North Norway. All you have to do is call us on 01603 407596 and we will take care of the rest, we will even give you a FREE days guided fishing just as a way of saying thank you for booking with Sportquest Holidays.
FISHING REPORT
A lovely bunch of anglers left Havoysund today with big smiles on their faces. The guests had experienced a very sick weeks fishing for Halibut, and us guides had a really nice warmth on our face when the summer weather hung over us all week.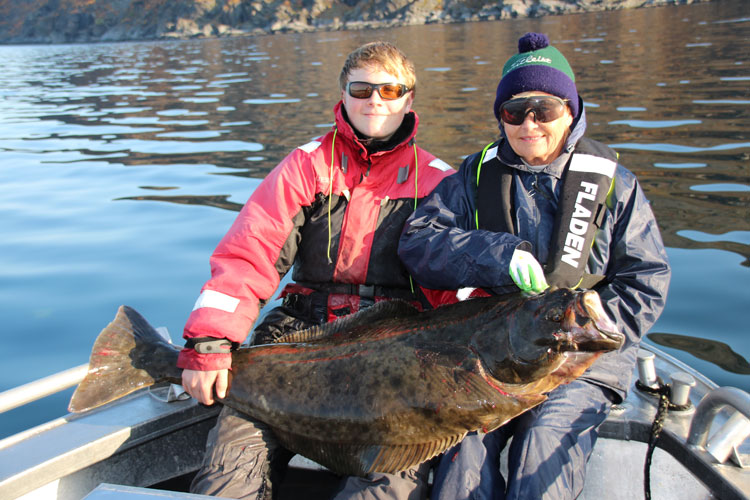 On Sunday there was no doubt that everyone was super keen when the fish was absolutely magical the day before, some still chasing their first flounder, and some were looking for the really big ones!
We divided ourselves and a number of boats followed us in the Guide boat to a really big fishing spot. Once in place, the conditions were looking difficult, but around lunchtime it worked well and everything was 100% right. Patrik, who had previously struggled with very little action, quickly spoke out predicting, "at 2:00 PM, then I will catch!" And believe it or not, a couple of minutes past 2pm, you see Patrik's rod bend over, and after a really good fight we could quickly find out that at the end of his line was a real monster.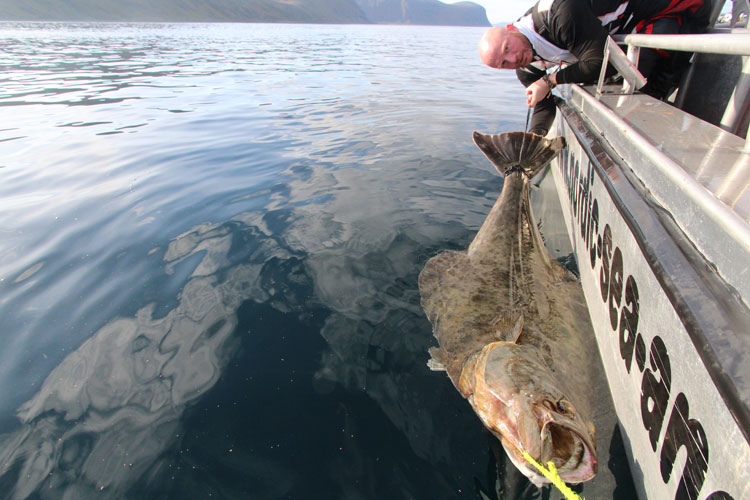 The fight was going on for a while and after a little sweat as well as back pain, I could secure the monster fish measured 180 centimetres (186LB) beside the boat. After a bunch of nice pictures the monster got freedom again! This also ended as the biggest fish of the week.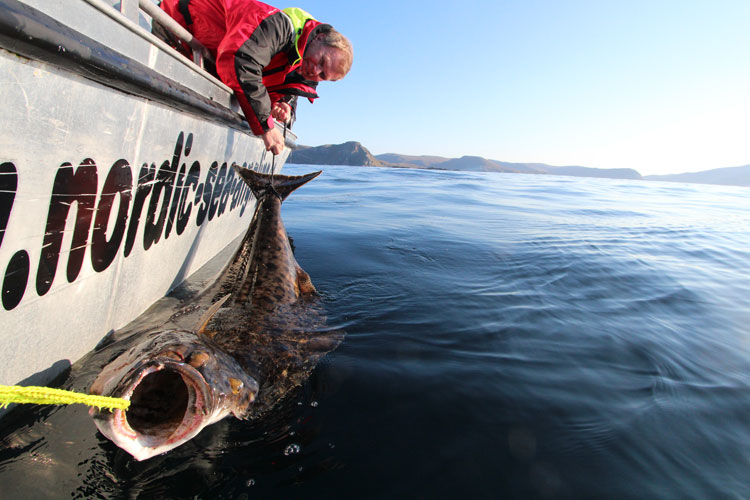 Our Dutch guests who had a really good fishing last Saturday continued to wake up big fish during the week and when they left the camp as full-fledged fishermen they could sum up a huge number of Halibut with a peak of 171 centimetres! (158LB) They also managed to find good Cod in the vicinity to the camp with a number of 10KG Cod.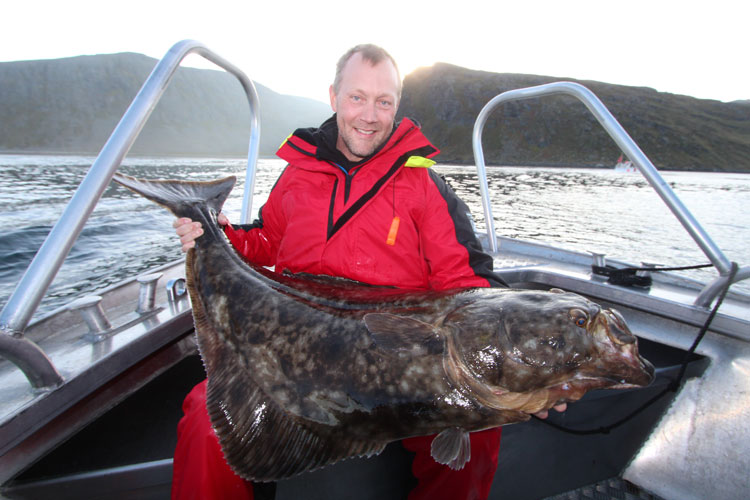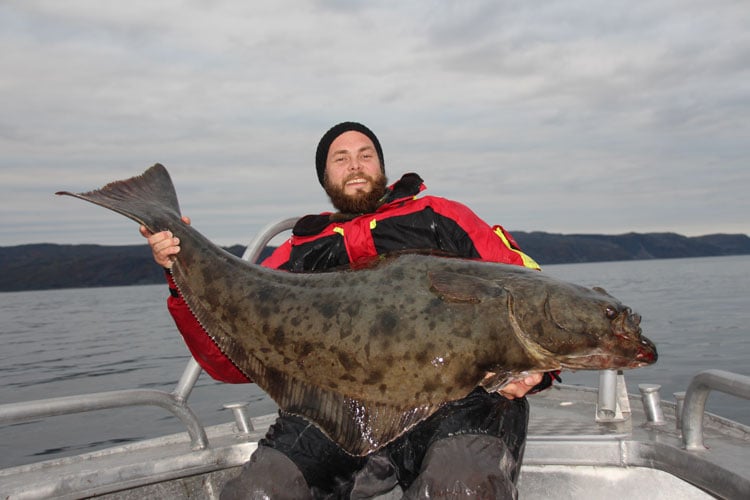 Top Fish Of The Week:
180cm – 186LB
174cm – 167LB
171cm – 158LB
169cm – 152LB
169cm – 152LB
Tight lines
Doug
As you can see from the above report that Havoysund has been experiencing some fantastic fishing recently and looking back at last years report for the same month, I have started to notice a pattern! Perhaps you may notice something as well.
To view Havoysund in North Norway CLICK HERE
Tight lines
Paul