We in the office have been looking forward to this report from Havoysund as they have had the guys from 'Catch With Care or CWC' fishing there for a week. For those of you who do not know of CWC they are a Swedish fishing tackle company selling all matter of fishing products and have a huge team of dedicated anglers specialising in all manner of styles.
I have fished the same weeks in Norway as a couple of the anglers from CWC and they are excellent anglers so believe me when I say that this report we have just received lived up to what we were expecting and if you would like to talk to me about Havoysund then call on 01603 407596.
FISHING REPORT
A very crazy nice week with some great friends and excellent anglers. Everything started on Wednesday when we had an info meeting and it was discovered that we had a guest who had just turned 65, so it all began with singing and joy. Something that was also a little special was that it was decided that all Halibut over 130 cm would be put back if they were not deadly injured. We also had a representative from Ursuit who kindly lent all our guests Ursuit flotation suits which is also incredibly appreciated.
It was not so important to take a lot of fish with them home, but it was much more important to have a nice time together with a goal of trying to catch big fish and of course, they landed both large and many Halibut and especially for one of our female guests Carina Granlund. Boat 10 with Joakim Petterson as a skipper really got to know the incredible powers of the ocean queen when it saw Carinas jigg.
They had spent a full day working in the same area and had no bites and the other boats also fishing in that area had lost faith in the place and started testing other places but not boat 10. Soon after all the boats left, Carina shouted that she has a fish on and a very crazy fight begins with several crazy runs but eventually they could secure this incredibly beautiful fish that measured up to 201 cm! After photography and measuring, the halibut was swimming completely undamaged.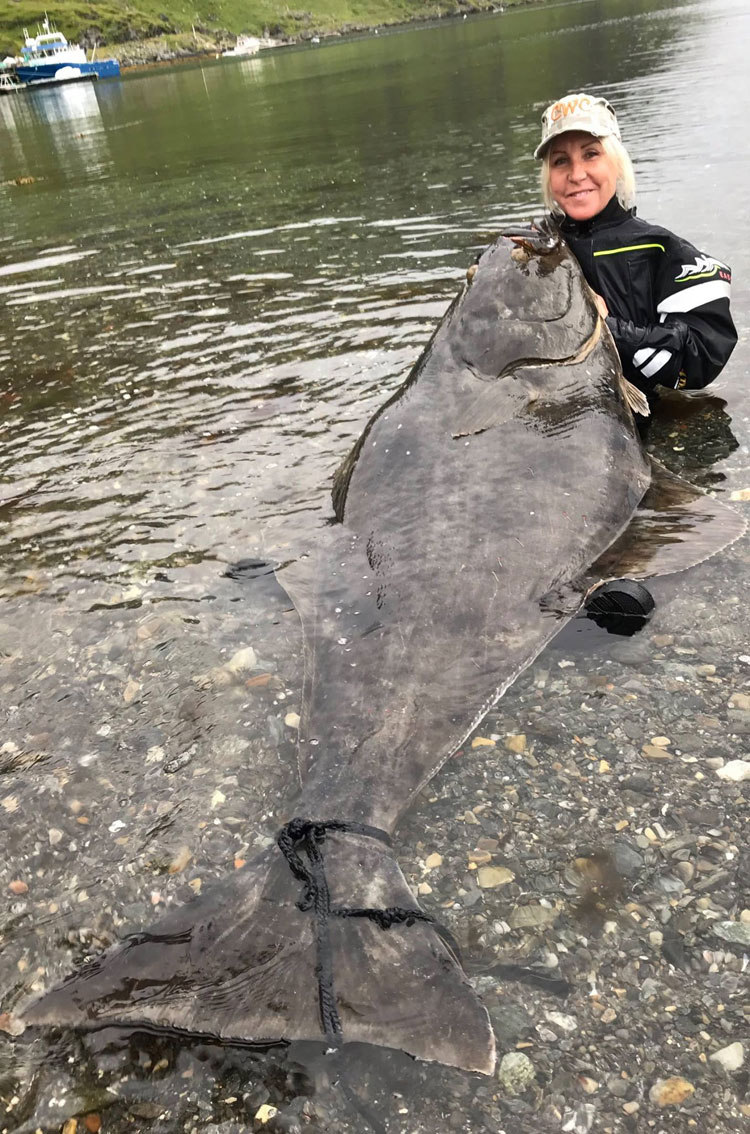 As if it were not enough to catch a dream fish, Carina was also rewarded with a new Ursuit when Janne from Ursuit was promised that "if anyone caught a fish over 2 meters this week," they gave them an Ursuit.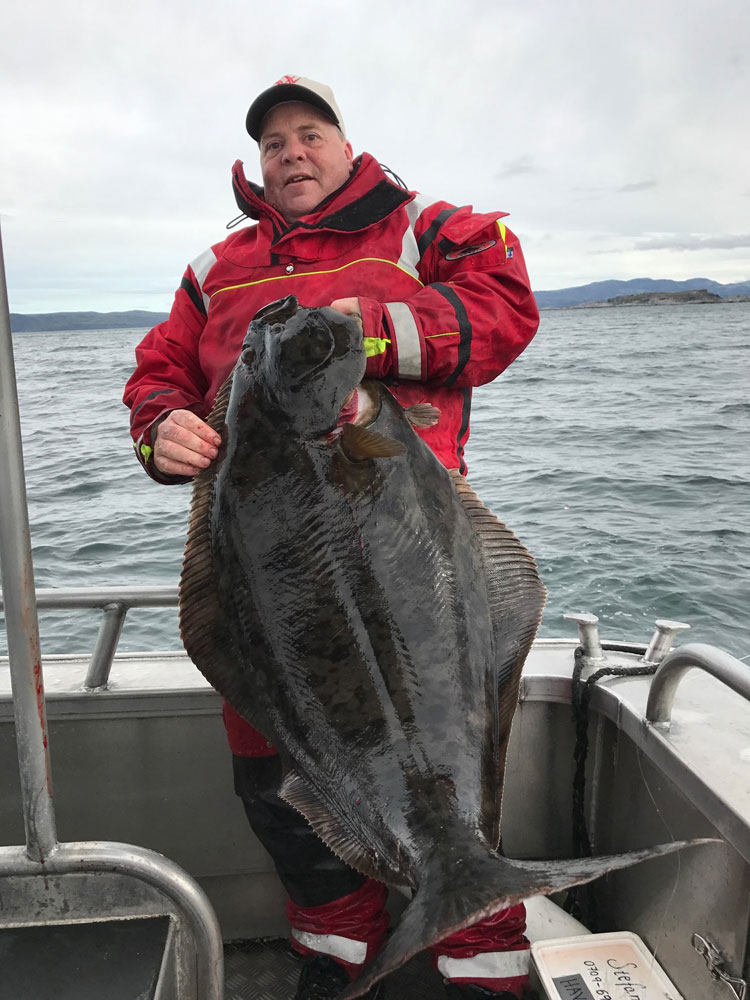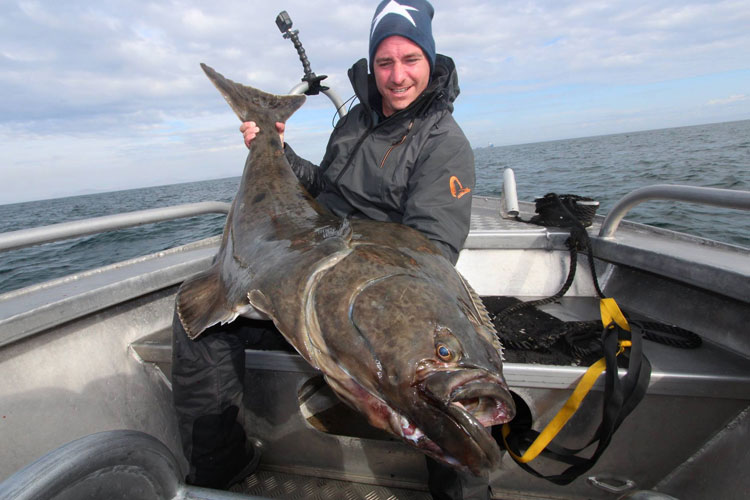 CWC had, as usual, on the CWC week, promised a Trophy to the one who caught the biggest halibut and of course Carina also won this prize.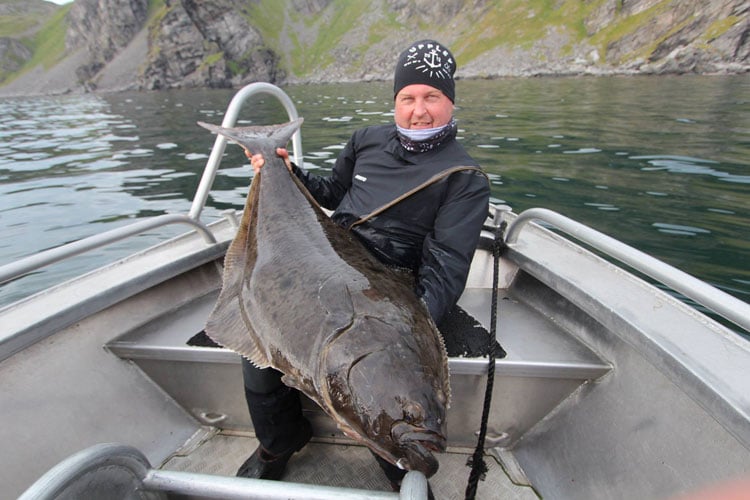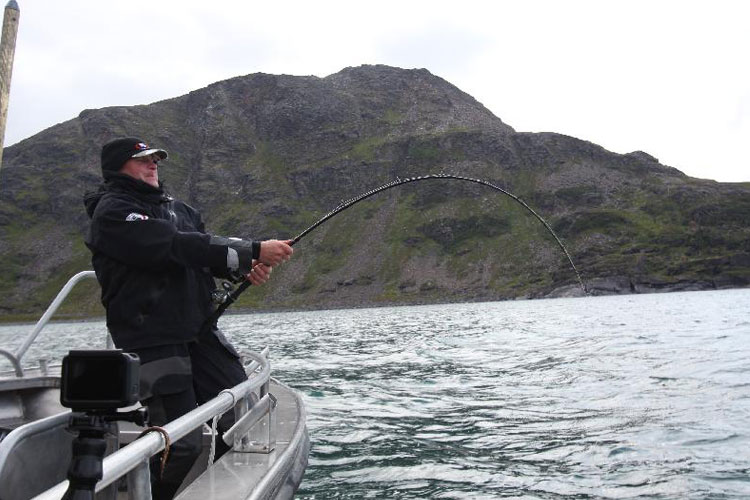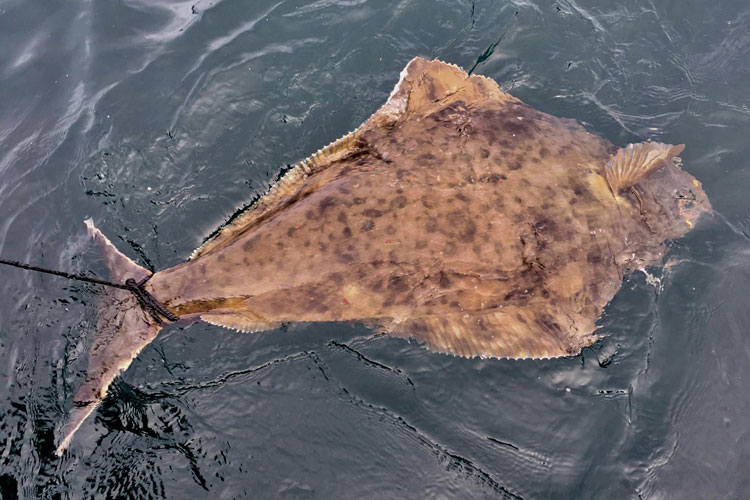 By the way, there were many halibuts caught during the week by other guests and one of the boat teams managed 12 Halibut in one day! One can say that we have really good fishing now.
There was also a really good cod fishing with large cod fish up to 15 kg.
Top 5 Halibut this week, you can not really complain:
201, 175, 170, 165 and 160cm
Over and Out
Ulf Hugsén, Sebastian Hoogers and Douglas Dahlberg
Thanks guys for the great report and well done to Carina on you 2mtr Halibut a true dream catch.
If you would like to view the trip details CLICK HERE
We also have many more sea fishing reports that you can view, CLICK HERE
Tight lines
Paul