September can be one of the best months of the year in North Norway if you are in search of a big Halibut and by the look of this report from Havoysund our most northerly destination, the anglers fishing there are having a great time.
We do have a couple of spaces for 2018 in September, so if you want Halibut and big Halibut then we recommend looking at September. Guides Ulf, Douglas and Sebastian have sent us the below report from the start of last weeks new arrivals, lets hope the week carries on this well.
If you would like to speak to me about this destination in Norway then call us on 01603 407596
FISHING REPORT
Now we have completed three full fishing days up here in Havoysund, now we are in the end of September and fishing is rocking! All boats have focused their days on the Halibut and the results have been very good, with both many and big Halibut. Or say about 8 over 150 centimetres with a peak of 169 times.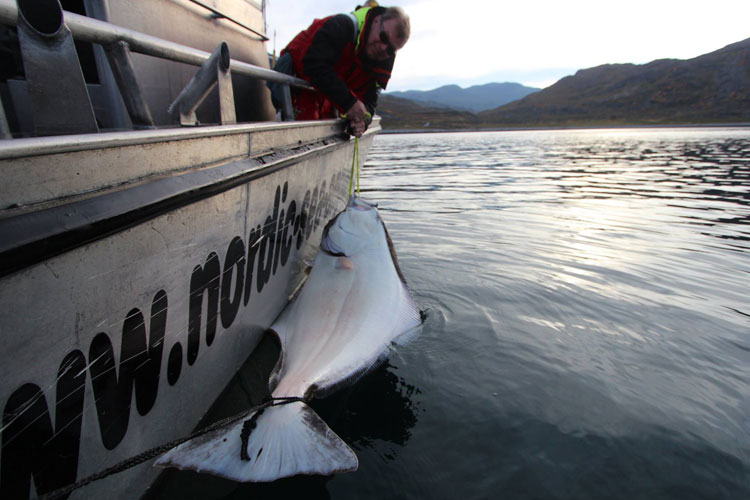 Thursday turned out to be a bit windy than expected and fishing was difficult and the result is not much to talk about. Both Friday and Saturday were completely magical! During the Friday we steered the boats south out with the sight set on the Halibut, we spread out for a couple of drifts and began fish. It did not take long before you heard the Dutch on the radio with joy in the voices, Ulfe who drove one boat with Hollanders has managed to land a Halibut of 150 centimetres and one of 160 centimetres in a short space of time! The joy was at an all time high, but it turned out that it didn't end there, a little later in the other Dutch boat, a heavy fish is hooked, and a magical 162 centimetre fish spans up beside the boat. What a fish! Other boats managed to hook some Halibut between these monster fishes, where the size ranged from really small to 135 centimetres.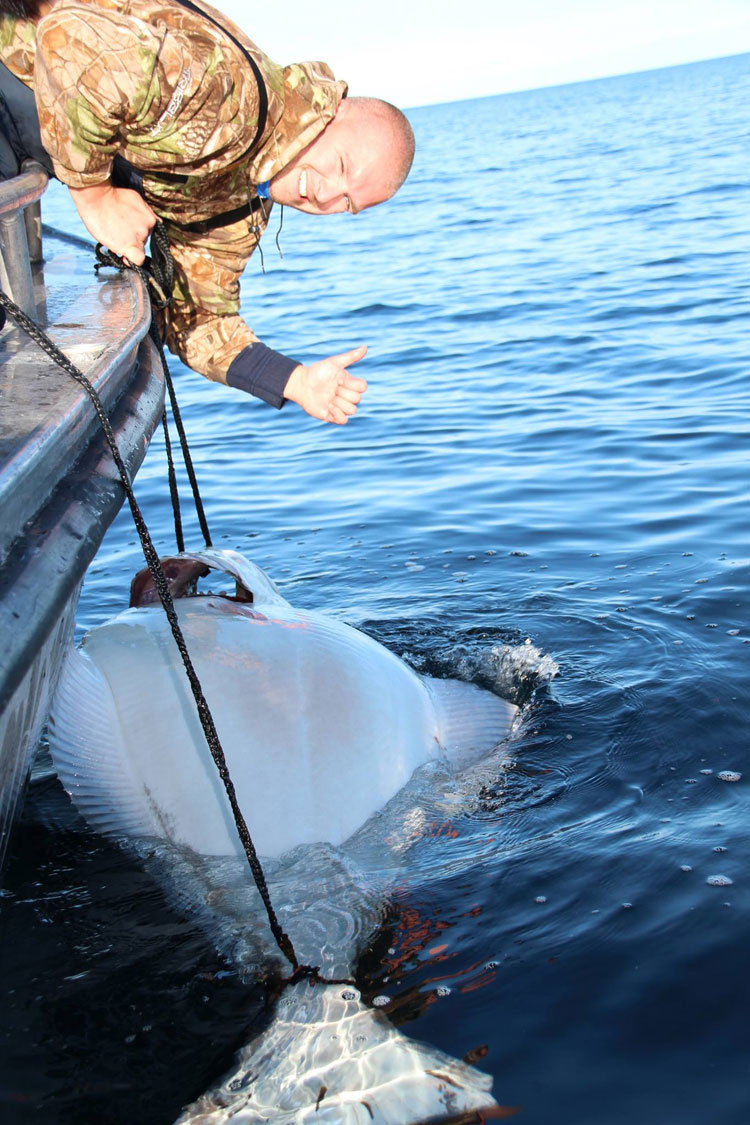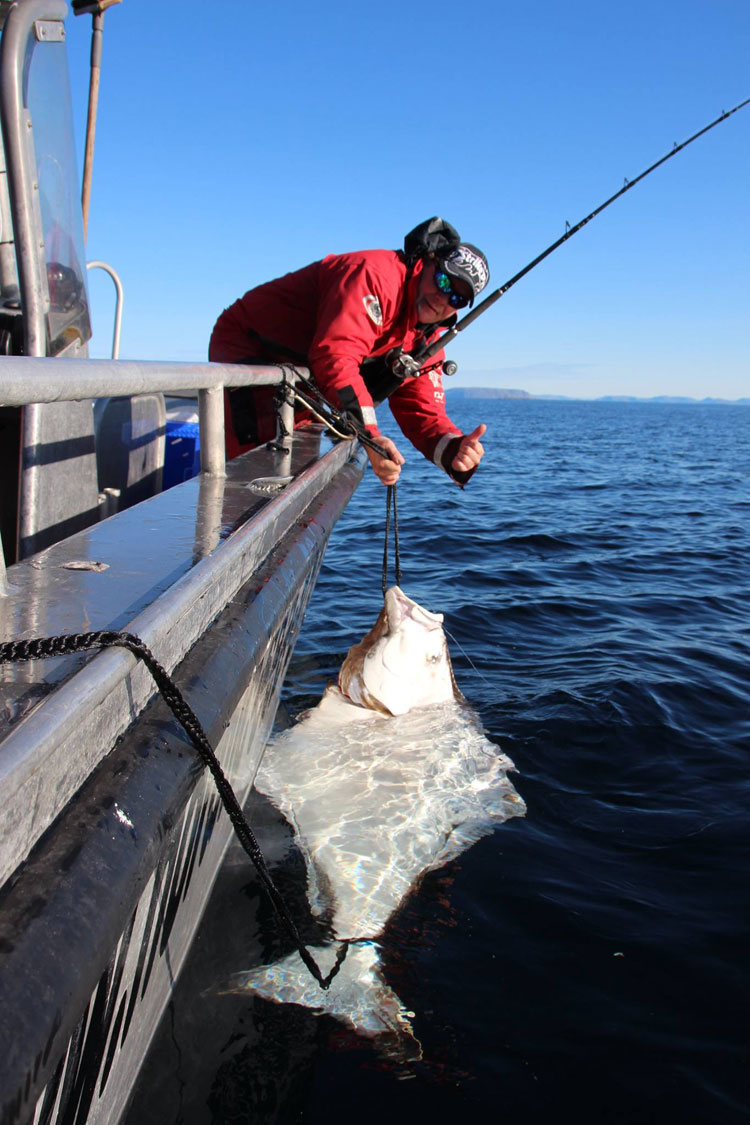 The day was Saturday and a bunch of very happy guests were heading out to the sea with big expectations from the day before. Today, we went again looking for those sometimes tricky but terribly fun halibut shoals. We in the Guide boat steered southwards with a bunch of boats to an area we know are holding a lot and big fish. In Guide boat we have a veteran and four guests who make their first trip to northern Norway, this is the day when Åke, who received the trip in the gift of his son, is not to forget. Åke had until this morning failed to catch a Halibut but always fished very hard and put his soul in to Halibut fishing and it turned out to be his day when his rod began to creak in the morning. After a perfect fight with runs of 50 meter. Just after that, Åke succeeded in turning the fish, after a hard fight with a big fish and a slightly tired ​​Åke, I managed to land the first Halibut for Åke and with it being 150 centimetres he was so excited! The joy in the boat after this is very difficult to achieve in any other way.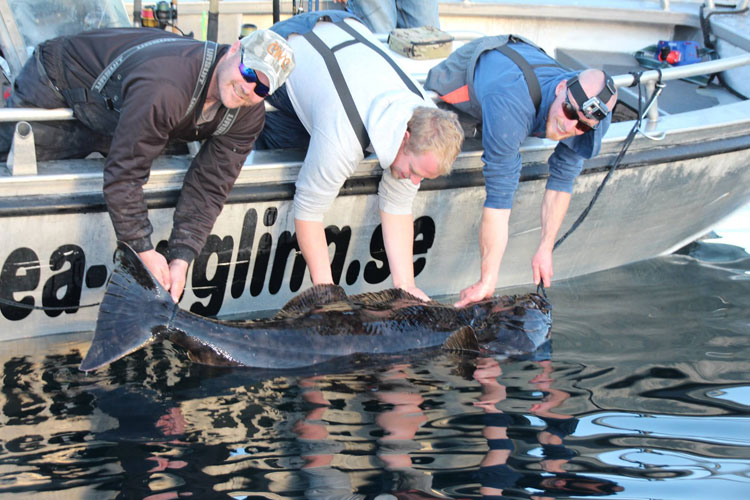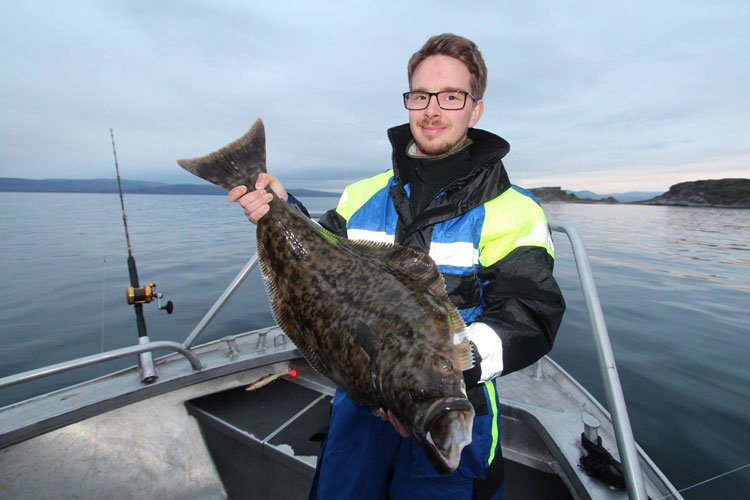 We continue the week in Havøysund with a smile on our lips and we look forward to what's coming!
Thanks guys for the update and we are sure the guys coming out next week will be loving reading this.
To view this destination CLICK HERE
Tight lines
Paul