The guides over at Havoysund have been keeping us all updated with some fantastic reports from super sized Plaice to hard fight Cod, they were even lucky and got to see some humpback Whales very close to the boat.
FISHING REPORT
Then we have started another fantastic week up here in Havøysund, the forecasts show fantastic weather and the last two days have also been very good. Recently, the plus degrees have been found here and now they are not much snow left, and we are very happy about that. Initially on Thursday we had really hard weather, but in the afternoon we managed to get east to a place where we pulled some cod and the guests were very pleased and got a little warm in the clothes. Yesterday we also got experience something very special in the shape of some huge humpback whales feeding very close to the boat.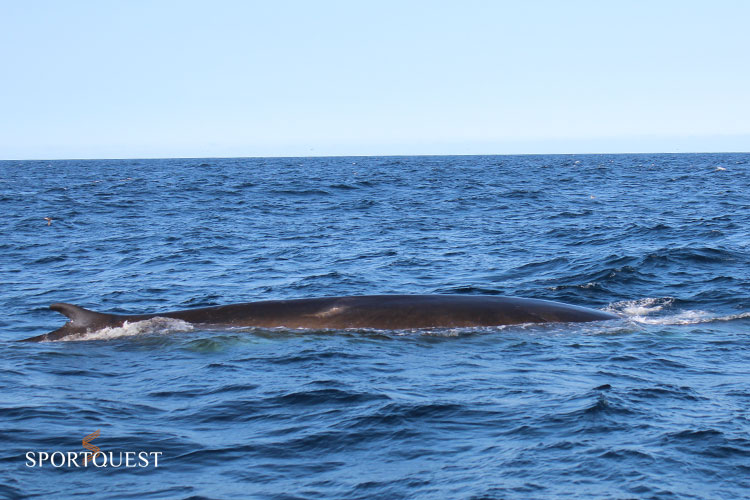 Today we have had a really nice weather with a couple of three plus degrees and weak winds from the north. The day was excellent with many large Cod caught, I then looked to one of the guests' and he was fighting a huge fish and a couple of sweaty minutes later we could land one really nice cod of 18 kilos. When the guests began to feel the lactic acid in their arms and back, they wanted to try their luck at the big Plaice grounds that we managed to land a good bunch of last week, so we went to the place previously delivered. It did not take long before we landed the first fish, and we would be surprised when it became today as well as the year's biggest Plaice of 57 centimeters! The fish continued to bite and a little while later we managed a really good bite and we pulled 5 big pieces between 1-1.5 kilos. Since it's still early in the season for this species, they have not put on much weight yet but oh so beautiful they are when they come up in this size!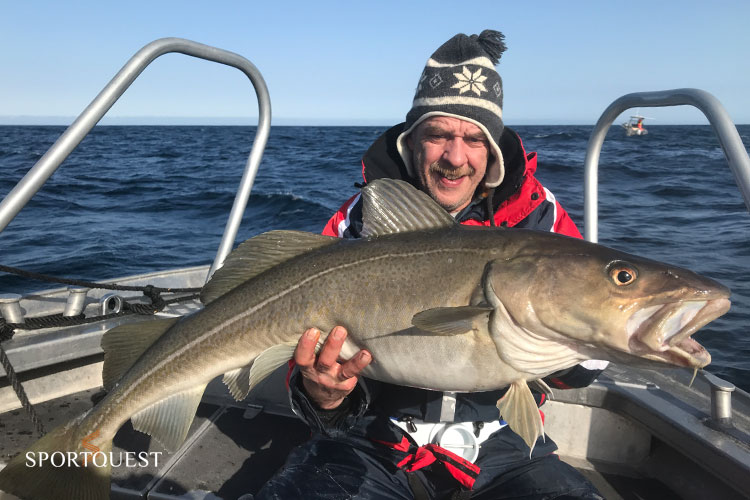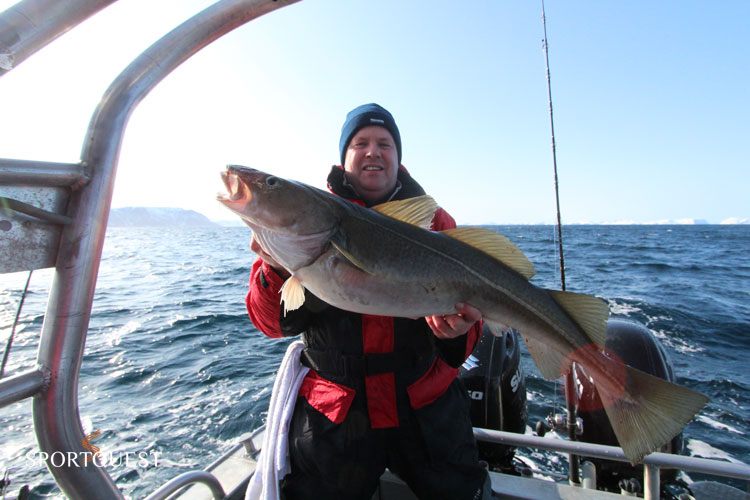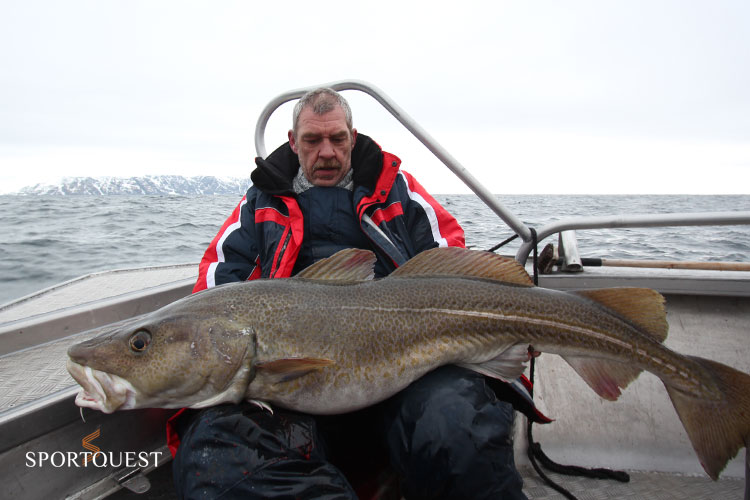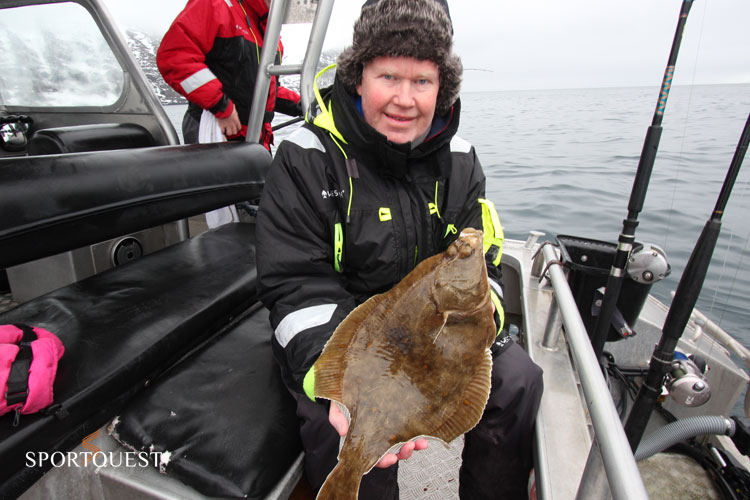 Now we are charging the batteries for a full day of halibut fishing in the morning and then the forecasts show REALLY weak winds and radiant sunshine!
Tight Lines // Douglas Dahlberg, Alexander Hallgren
Awesome report guys and thanks for keeping us all updated looks like the fishing is going well. If you are interested in finding out the full details of Havoysund and the weeks we have available click HERE
Tight lines / Paul