We have had this report in from the guides at Havoysund and despite some bad weather closing in they have been getting some great fishing when they could get out.
We have had a fantastic week up here in Havøysund, the weather has not been on our side all week but not all the time. The variety of fish have once again proved to be good during the week with fine coalfish, table cod and fantastic halibut fishing. During Tuesday it was calculated with a little better conditions and more beautiful sea than the day before, but the wind continued to roll in from the  North west and made it messy even then, but all of our guests were on it and enjoyed it during the day but the result was not what we had hoped and the halibut was shining with his absence. The Norwegians in the guided boat did not give up and Jörgen carried on in hopes of catching something fine in the wind, closing down, Arnfinn's rod bowed and smacked and there was a nice 111cm (40lb est) halibut that warmed us up well in the bad weather.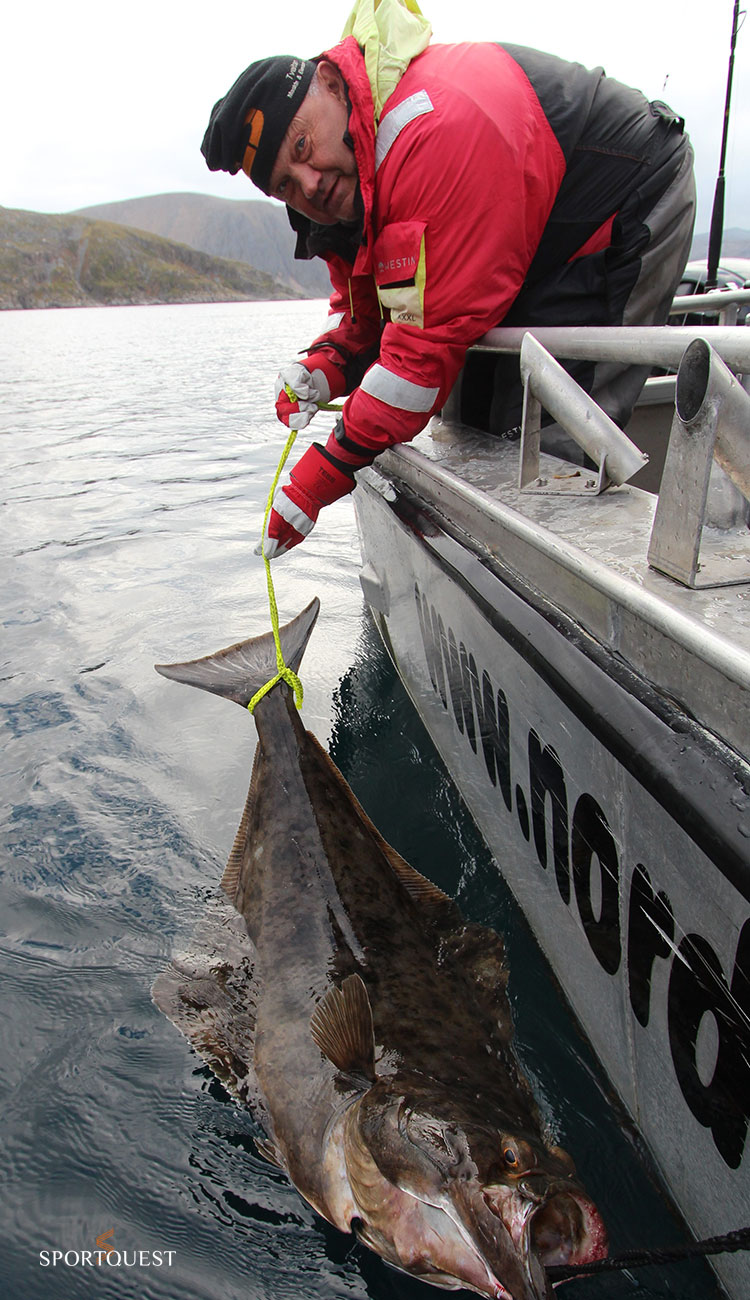 Yesterday Wednesday it turned out to be nice weather, a couple of boats started at 5:00 in the morning to make the most of the last fishing day, giving a reward when the boys in boat 4 dumped 2 quick halibut directly in the morning at 75 and 110 cm(10lb and 38lb est) . We in the guided boat would target a great halibut and the Norwegians who were already satisfied with the week would go out at 8:00 after a nice breakfast at the hotel, it was the really big halibut that was missing than for them and oh would we be close to catching one…, we dropped out our bait fish and started fishing, so I put up a drift along a nice edge of 40 meters deep, Göran who stood and jiggled with a rod beside his with bait fish on, would be well shocked.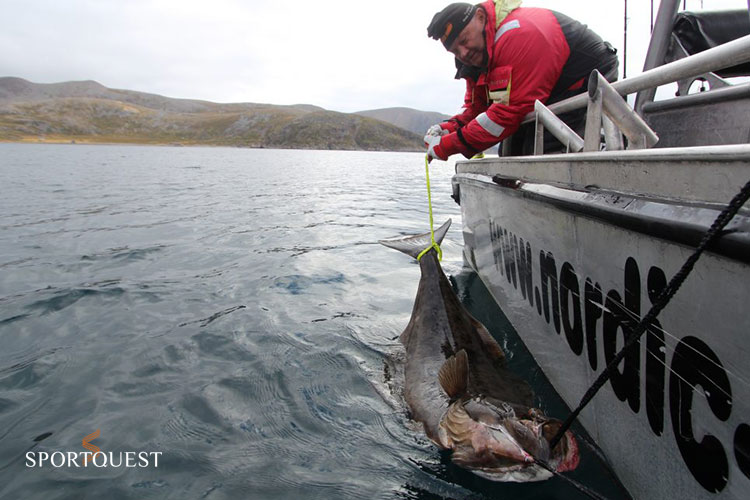 Now we are charging the batteries for a new eventful week, with weather forecasts that look anything but nice, we keep our thumbs up for the weather and take every day one day at a time.
Tight Lines // Douglas Dahlberg, Jörgen Zwilgmeyer
Cheers for the report guys 
To visit the amazing destination of Havoysund for yourself and experience this amazing fishing CLICK HERE
Tight Lines
Matt