We have just received the last report of 2018 in from the guides at Havoysund. The last week of the season has been hard for them with some tough weather conditions but the Halibut have been feeding right up until the last day of the 2018 season with some lovely fish being caught.
The fishing is over here in Havøysund for this year and the last group has just left the camp. We have been hampered during the week with some hard weather conditions, but as usuall everyone was very happy when we were able to fish, on Sunday we had a little midnight session because the weather was a little rough and the fish were not on the feed. It became a very modest result that day with a few halibut up to 130 cm (65lb est).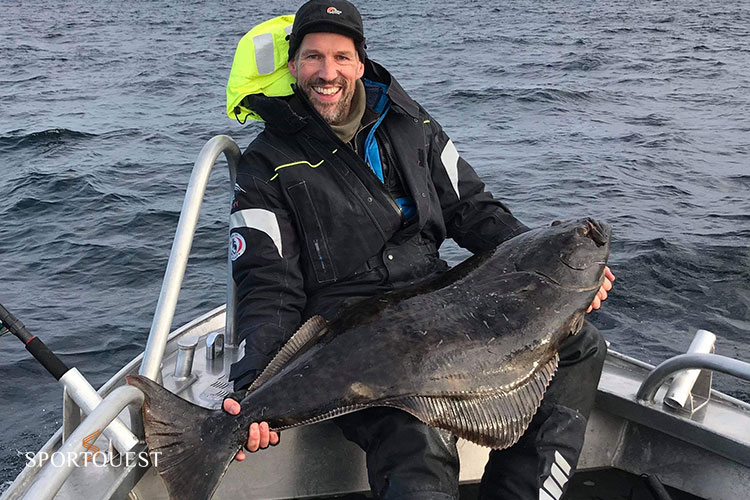 On Monday they forecast  Southern winds around 10 m/'s during these day and sharply increased in the afternoon, but when we headed out at 6 o'clock, it looked more like a mirror and we had a fantastic weather all the way to lunch. Jörgen who steered boat 12 with the guys that could go fishing landed halibut up to 140 cm (83lb est), but they managed to hook into 3 really good fish in a short period of time, unfortunately all of them were lost after a good battle…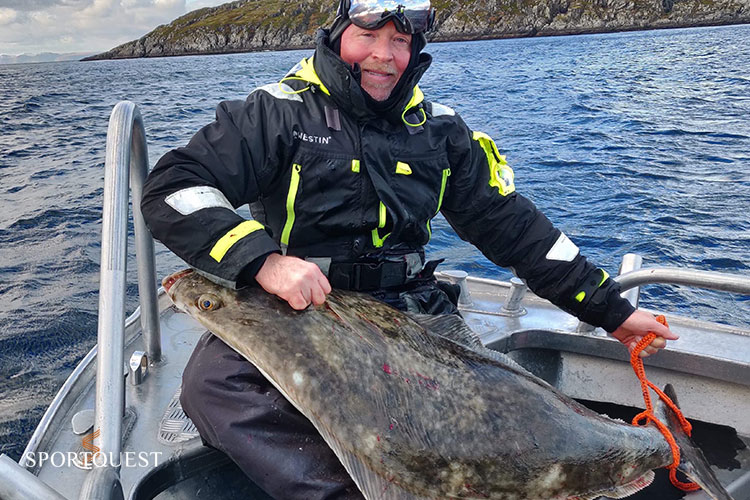 Tuesday became something of a similar story like the previous day, the wind was coming from Southwest but this time around 8 m/s directly in the morning. Together with boat 3 I was in the middle of another fantastic big fish spot, boat 3 landed a couple of food sized fish around a metre in the morning, but it was slow until lunch when we then found some fish.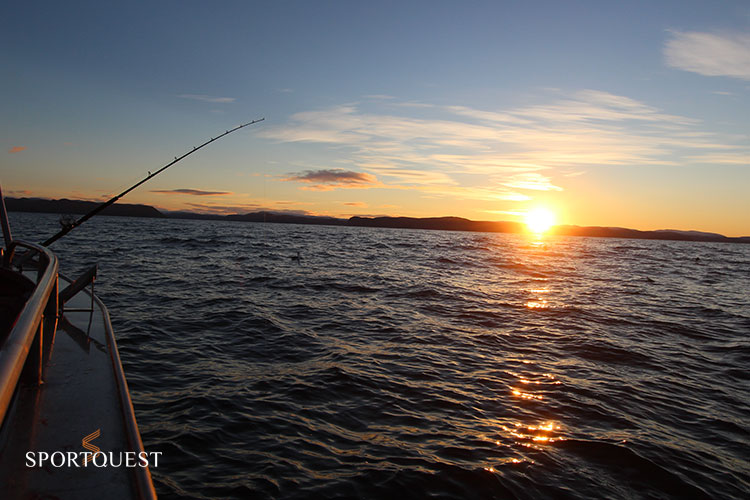 Then it was the last fishing day for the season and the Guide boat guests were super excited to make the most of it. The weather was going to blow up a bit but as we walked out of the harbour at 06:30, the water was not too rough. In other words we set the course towards the fishing spot. Boat 5 also went in the same direction, and more boats were supposed to accompany us for the day. We set up the first drift at 7 o'clock, and it did not take many minutes for Håkan to hook in a really good fish!. After a brutal fight we caught sight of the fish, before it rushed back to the bottom again. This was a better fish! After a hard fight we eventually landed it, a beautiful halibut of 155 cm (115lb est)!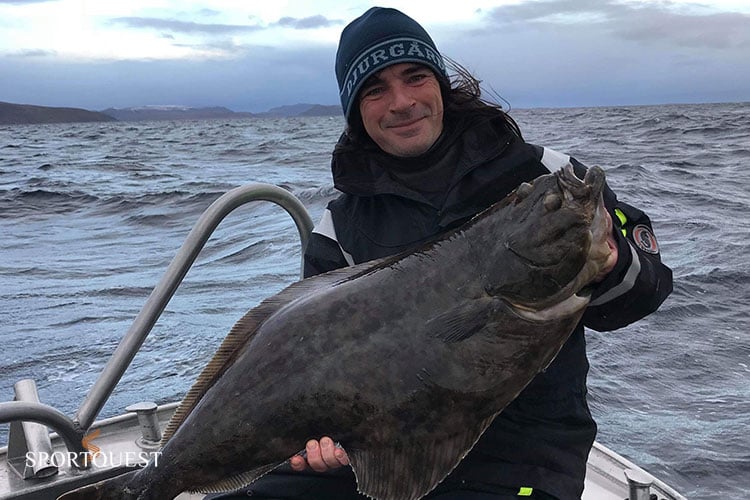 We set up the drift in almost the same place, and again the fish were biting, this time it was Lasse's turn to land a real fine halibut of 115cm (43lb est). The fishing died a little later in the day so we made a move onto the very shallow water where Danne caught a delicious 113 cm (42lb est)!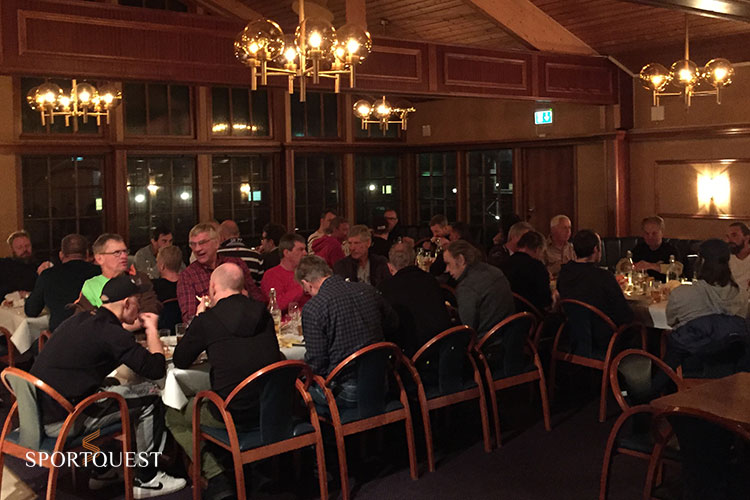 All in all it was a cooler end of the week here. The wind has come from several different directions, but our guests have fought and caught well! Now the season is over this year and we would like to thank all our guests for an amazing year! It has been incredibly cool to meet everyone and we hope to see you again next year!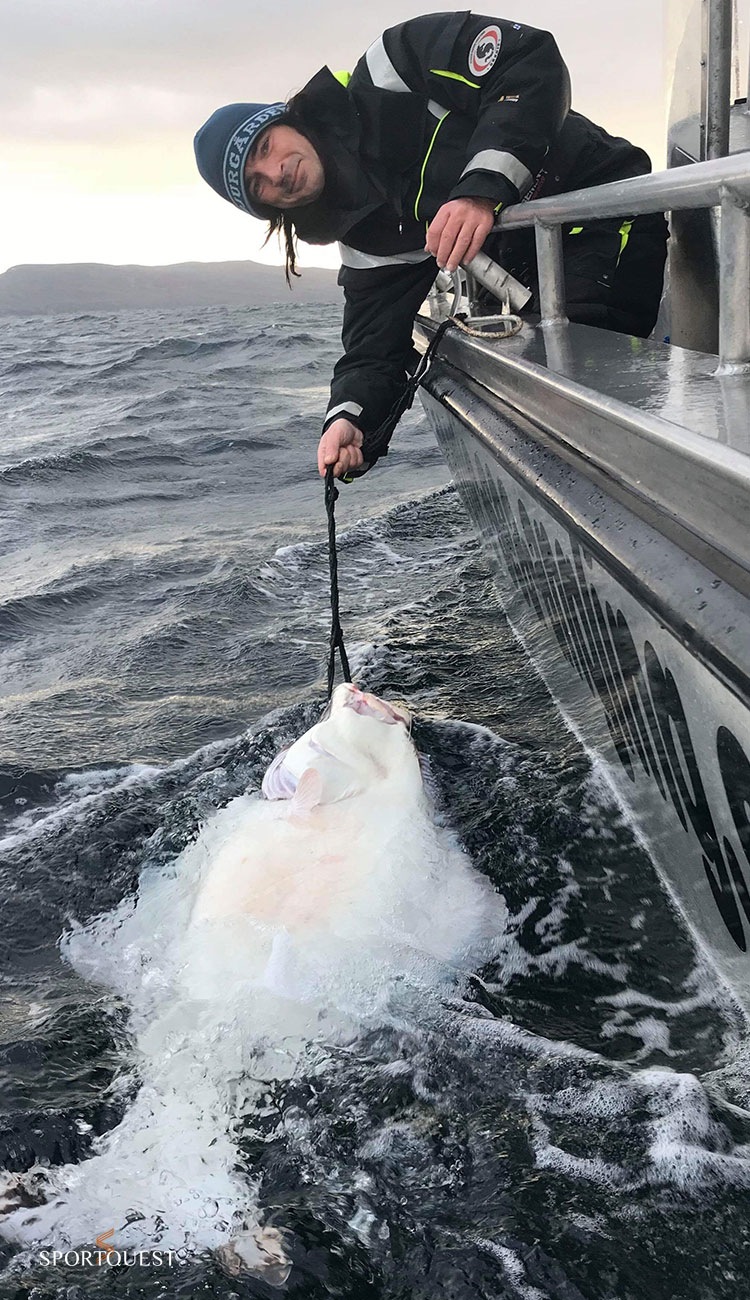 Tight lines // Douglas Dahlberg and Jörgen Zwilgmeyer
Thank you for the report guys.
Another amazing year is over at this brilliant camp, 2018 has produced many big Halibut to the guests that visited Havoysund. Why not get booked up for either 2019 or 2020 and visit Havoysund to catch a monster Halibut for yourself.
Tight Lines
Matt