With the weather being very wet and windy at times getting out on the fish has been a bit tough. When the guests have got out though they have been finding some lovely fish feeding. Here is the latest report from the guides out there.
The whole weekend we were longing for the really nice weather forecasts showing up on Monday, and on Monday morning the forecasts still showed the same and the lights were green to get away to the amazing area we talked about. The boats that went on a long trip had their aim set on the halibut, and the remaining boats that did not hang out went out for cod fishing. When in place the conditions were really nice, one of the boats that went off earlier in the morning and then joined the rest of the boats had managed to land 3 fine-sized halibut before we got there. I steered boat 9 and the plan was very simple, pull up as many halibut as we could.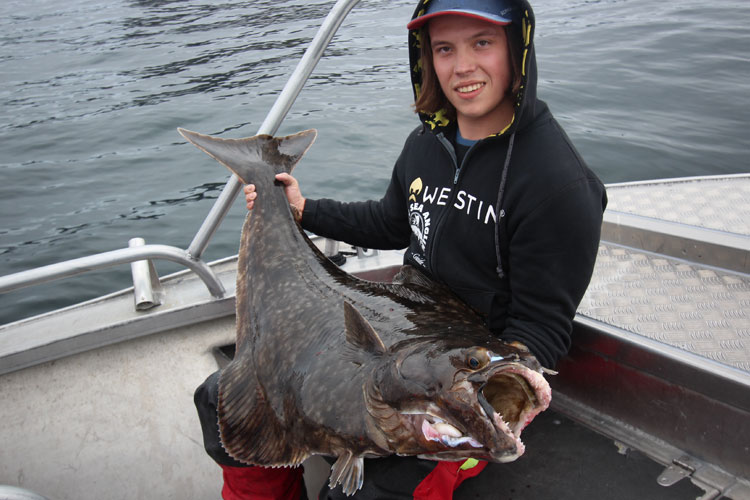 Already 15 minutes into fishing a lovely fight broke out, but a minute later, with a constant roll of crumbling, the fish unfortunately left, but it felt throughout the body that it would not take long for the next fish. Unfortunately they followed the next 6 hours of sluggish fishing and only a few cautious chunks and contacts, the fish were not quite on the feed and the remaining boats also had it a little hard during the day. The Guide boat managed to pick up a fine 130 cm (65lb est) fish but they also had a hard time getting them to feed properly. But in the afternoon, Boat 5 had found a nice stream edge that was low and drifted along it, pretty soon they were playing a monster. After a while waiting for further news, we finally heard of a really nice halibut of 183 cm (197lb est), who got the freedom again and swam on.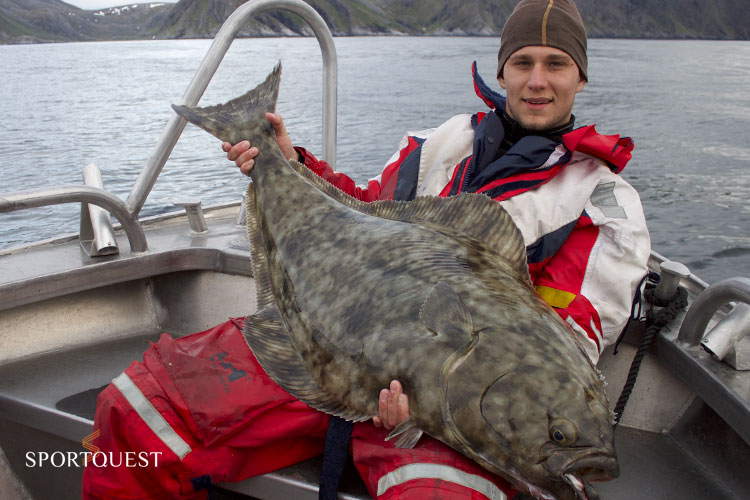 In the afternoon the water was down and we waited a good period from 5 o'clock an hour before it would be the least run, and I went down and started fishing an area that usually takes a lot of fishing and it did not take a long time before once again we were in. The fish stopped after a little while, and proved to be his first flounder of 132 cm (69lb est). The fishing continued to be really good for a couple of hours and a lot of fish came up in all the boats that were there and in the middle of the race when we just landed a nice fish in my boat, the boys in boat 12 called for a really nice fish which measured 175 cm (170lb est)! If that were not enough, they also called a really nice double hook up where both fish measured 130 cm (65lb est)!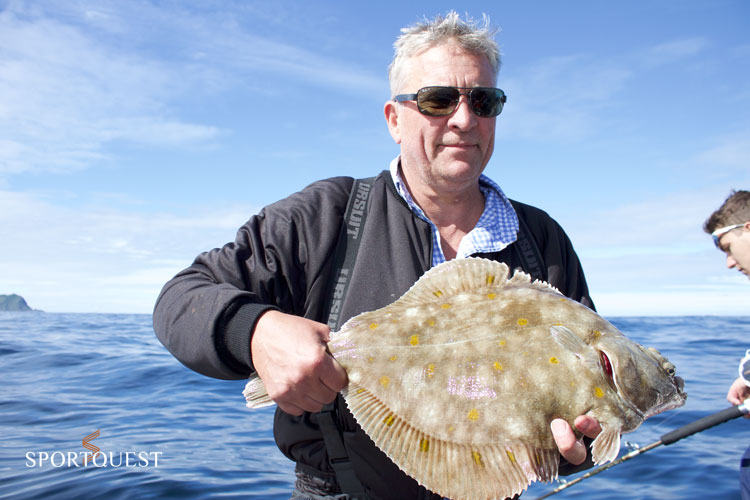 Later in the evening, boat 12 decided to go home a little earlier than we were but later when it was time for us to go home, I saw a boat that still remained and one of the guys stood with a really big bend. We arrived right so we witnessed the landing, and even this fish was really big, but after setting the whip hook and failing to pull it through, it managed to tear off the rope and swim on without being landed, but myself got to see it close enough to say with certainty that it was in the same size as the previous big halibut they landed.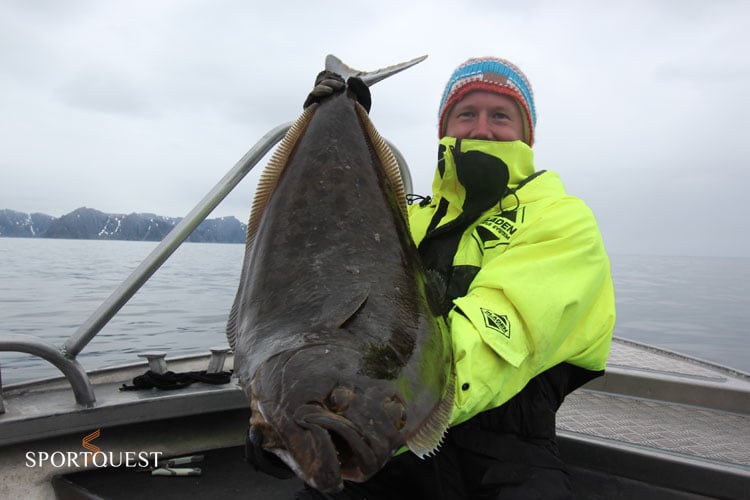 For those boats who stayed closer to the camp and fished for cod had really good results with extreme amounts of fish in fine food size and also a lot of fish around 10-12 kilos. Then on Tuesday and Wednesday we were again terrorized by really hard winds with forces up to 20 m / s and heavy rain, so when we had many guests from Sweden who came by car and decided to end their week there and headed Home. For our guests from Holland, England, Ireland, France, and Lithuania that were still there, there was only one single boat that had been trying to defy the weather and see if something wanted catching in the immediate area but unfortunately with a less successful result,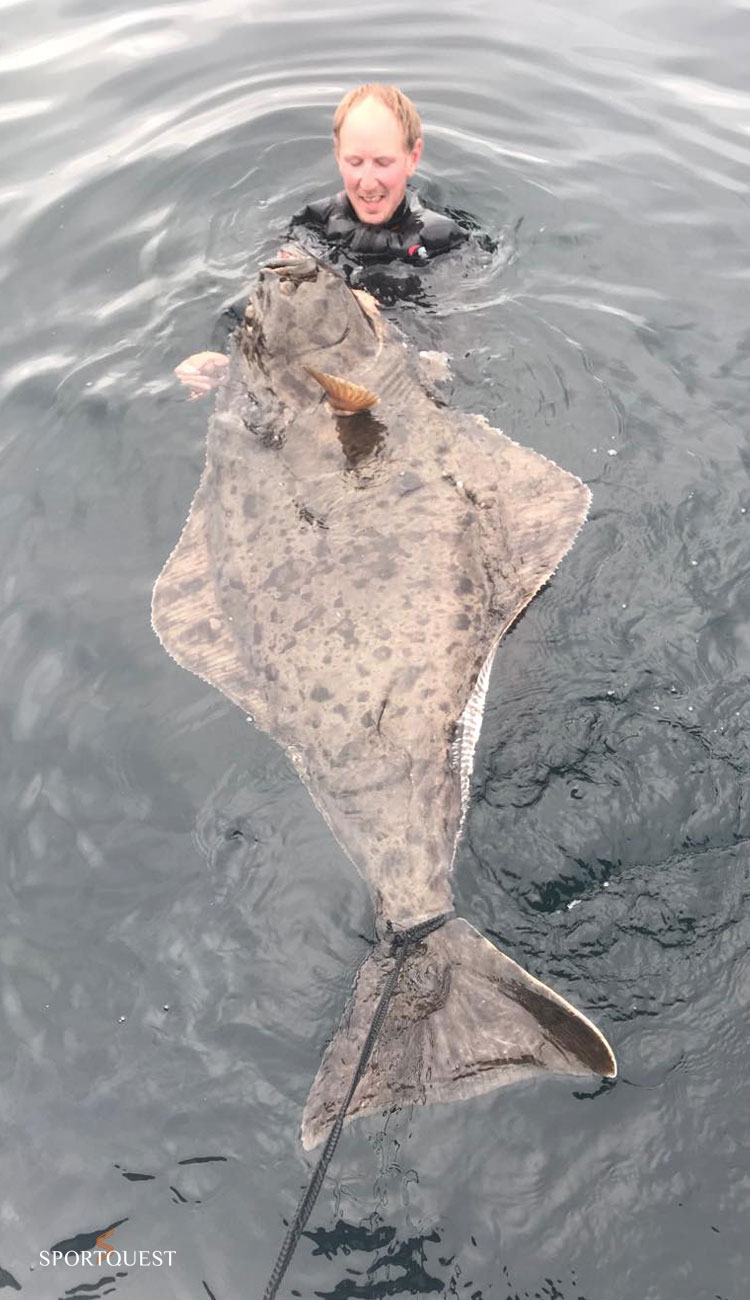 Tight Lines // Douglas Dahlberg, Jörgen Swilgmeyer, Ivan Swarts
There are some lovely fish being caught at the minute and it looks like there is some amazing sport to be had when the anglers can get out to the marks.
To see the holidays we offer out to Havoysund CLICK HERE
Tight Lines 
Matt