Hosted Kalum River Lodge Report, It's just over a couple of weeks since our 2015 hosted group has returned from Kalum River Lodge in Canada. Many people have been asking how did everyone do? Was there many fish caught? Well it has taken a bit of time to collect customer's pictures and all their feedback. But now I can tell you the results are in.
2015 proved to be another record year with numbers of fish both caught and lost. The group this year hosted by Mike Smith landed far in excess of 400 Salmon. Now when you look at the data and see that only one in 3 fish hooked are landed you can see that the group in a weeks fishing connected on average 1,200 fish……
Some may ask why so many fish lost, but it's quite simple given the fishing rules of barbless hooks, combine this with big powerful fish and powerful rivers you can see it's hard to keep connected, but with that much action you soon forget the lost fish as you are quickly playing another one.
The feedback from the whole group was amazing and also available for everyone to see and read on our exclusive live real customers reviews section under the tour details.
A few points worth mentioning is returning customer John Watson or Steelhead John as I fondly named him last year, nearly managed on the second day of the trip to catch and land 5 different species all in the same day, with Pink, Sockeye, Chum, Coho and Steelhead. If he had managed to land a Chinook he would have had the freshwater equivalent of a super grand slam. Nevertheless John that was an amazing days fishing!
Tim, who was also a returning customer from the group trip last year, (as he had some unfinished business with the Steelhead). made a wise choice to fish with Steelhead John for with his mystical powers it was a sure bet that wherever he would be fishing the Steelhead would not be far away. On the very last day Tim's wish came true not once but twice with him achieving one of his fishing goals of catching a Steelhead. Congratulations Tim you deserved those fish.
The fish that impressed all the customers again this year was the Chum, I have listened now to everyone's stories and it's always the same story that these fish fight so hard and will bust both you and your tackle up. During the week there were broken rods, a burnt out reel and a few lost lines. Many times customers were also stripped down the end of their backing. If you have never fished for these Salmon you will understand any of this but you also have no idea of what you are missing.
We will be again taking the whole lodge in 2017 and details of the hosted weeks are online now. You can find full details by clicking HERE. Remember we are limited to numbers of rods on all weeks and will be on a strict first come first served basis.
I hope you enjoy just a selection of the many customers' pictures below. If you have any questions about these hosted trips feel free to contact me at anytime.
Regards Peter
John with a female Chum Salmon Kitimat River Canada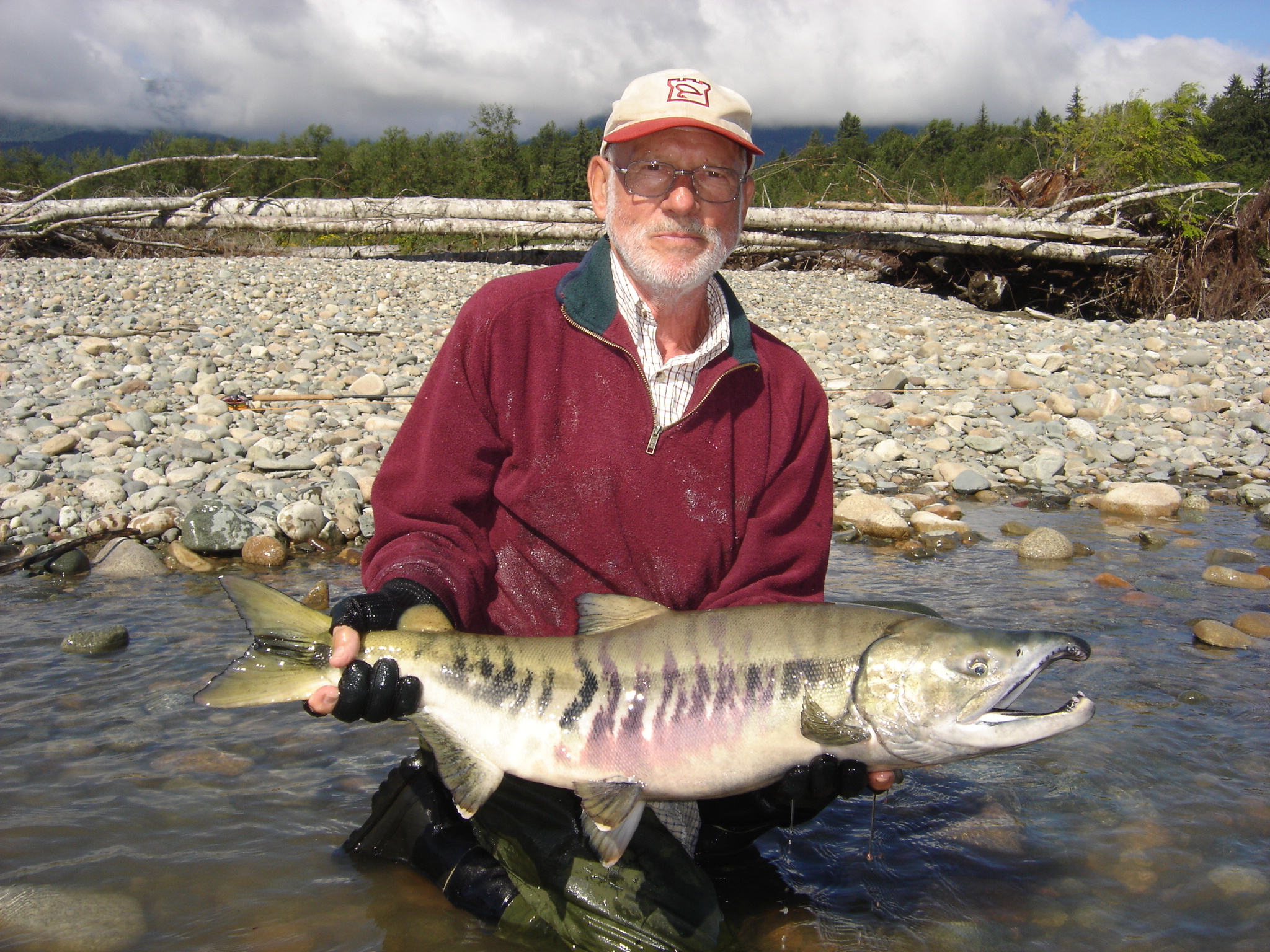 Albert with a nice Chum for the Kitimat River Canada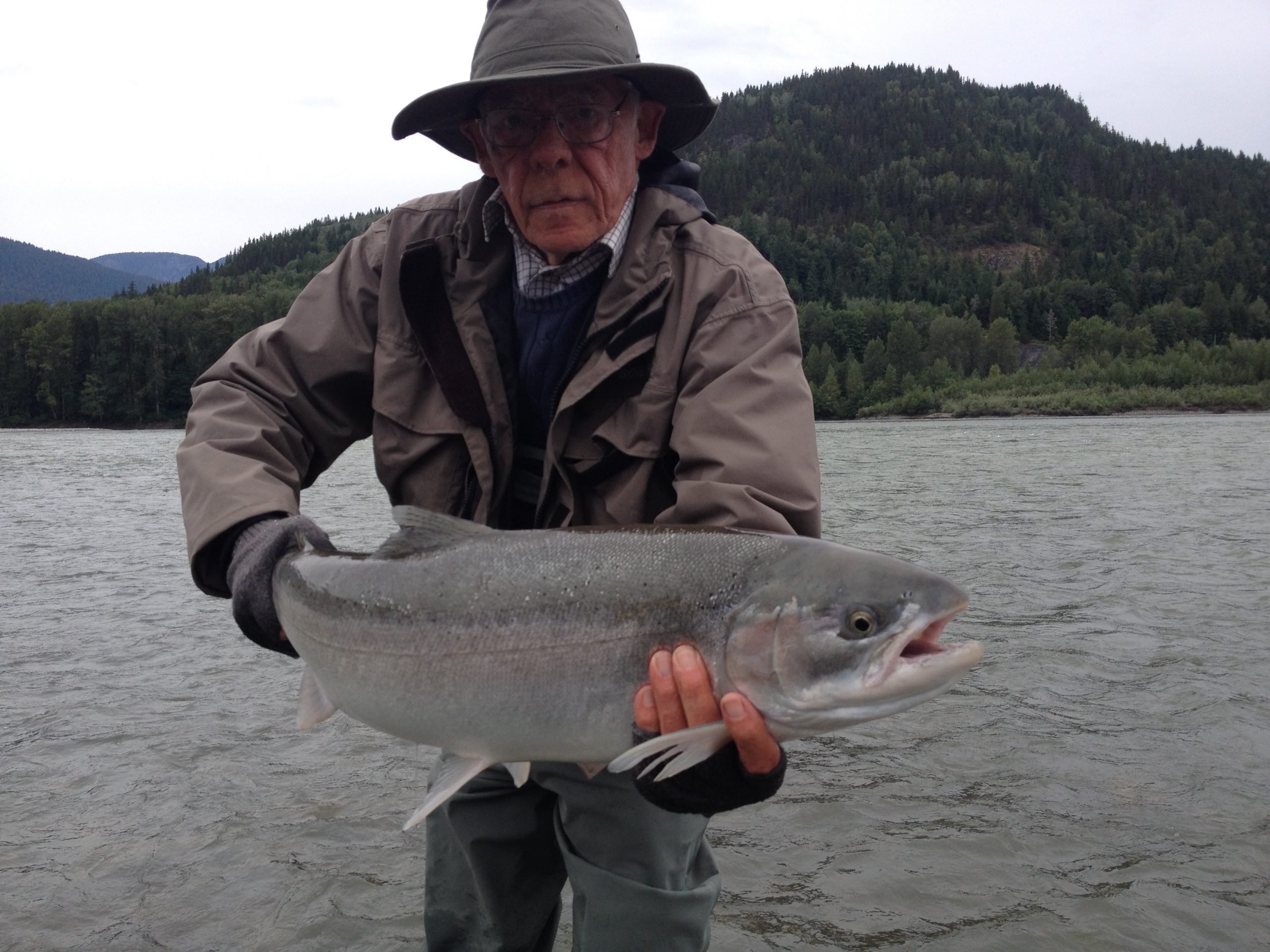 Tim with the fish he has been waiting for Steelhead Skeena River Canada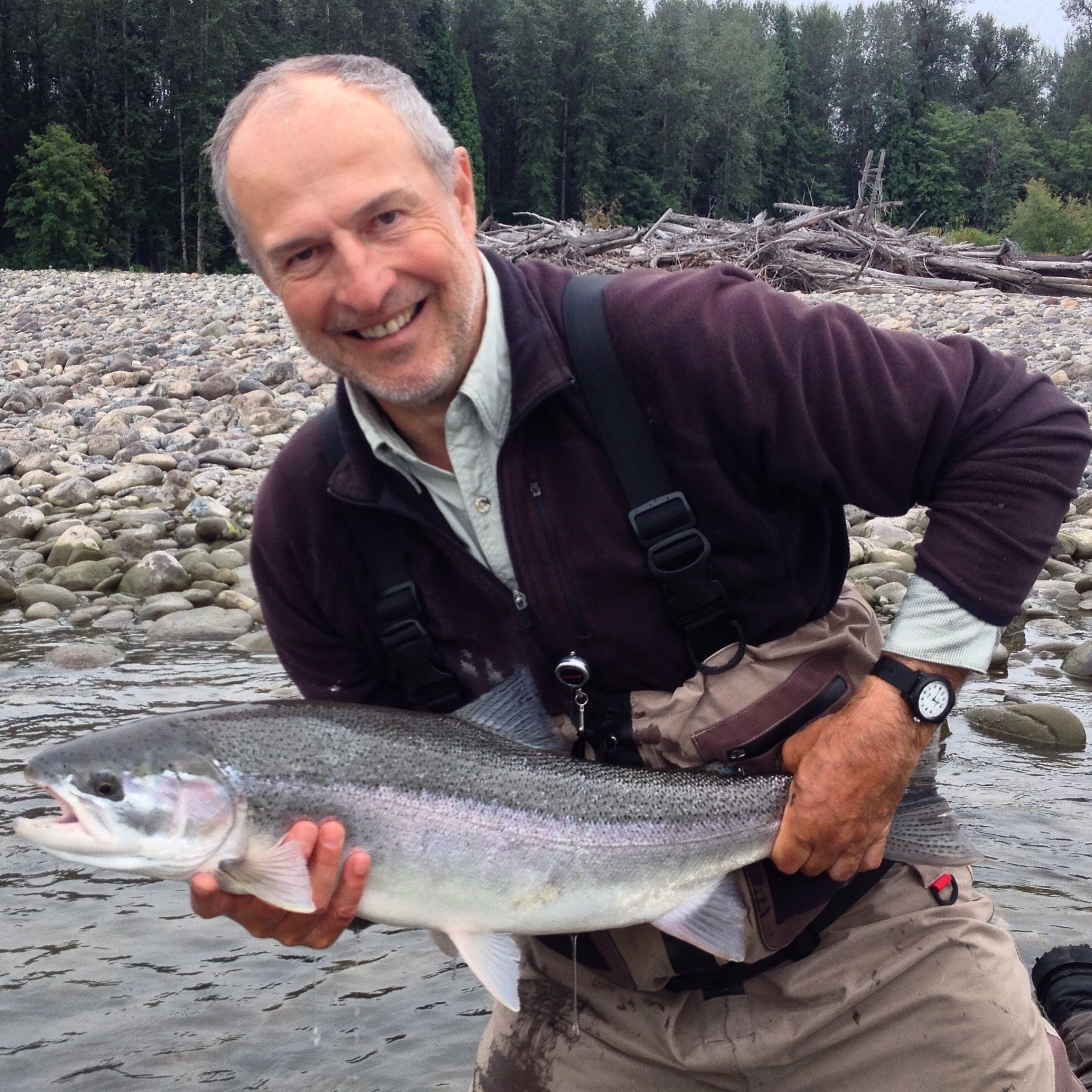 Steelhead John does it again, I want to go fishing with this man again 🙂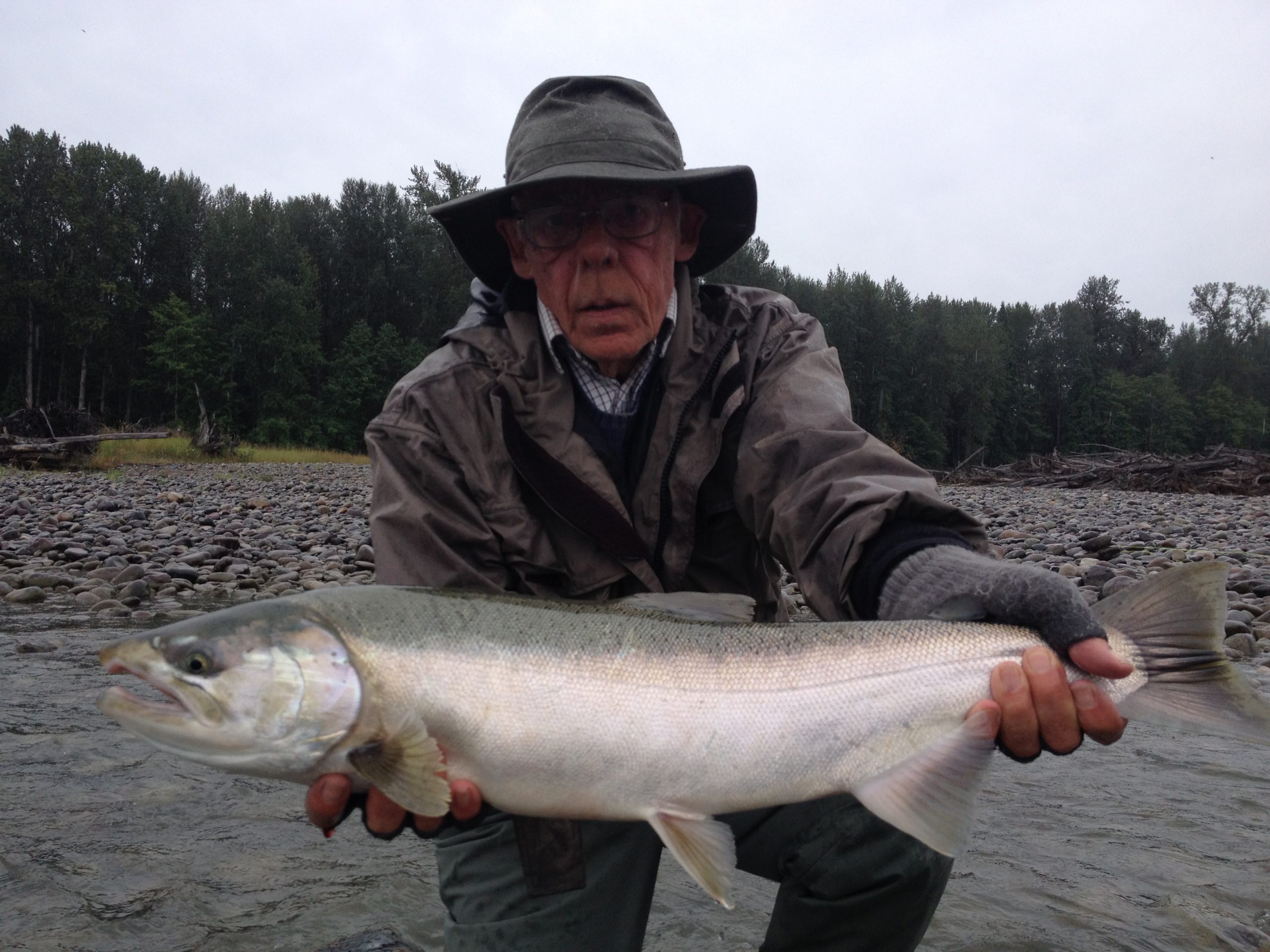 Tim with another Steelhead from the Skeena River Congratulations Tim.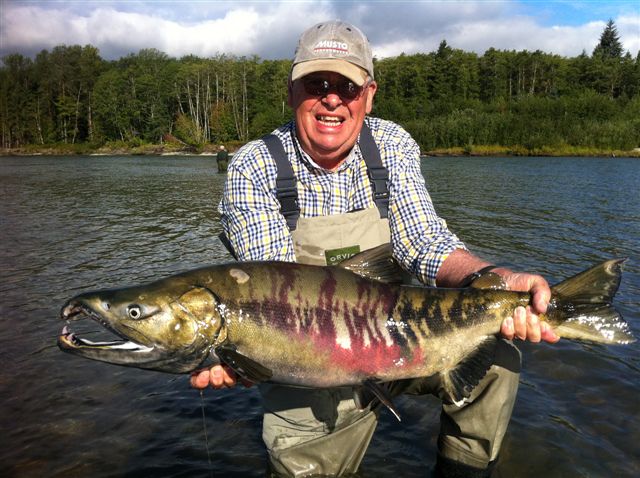 More big male Chum action these fish push you hard.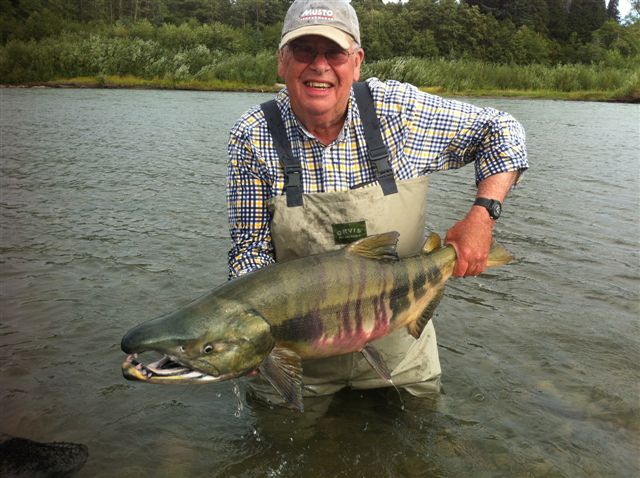 John had a day to remember with big Chums Kitimat River Canada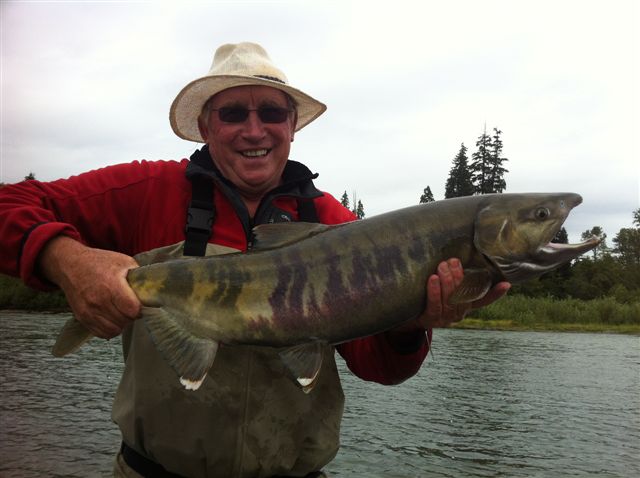 Fly fishing for big Chum Salmon Kitimat River Canada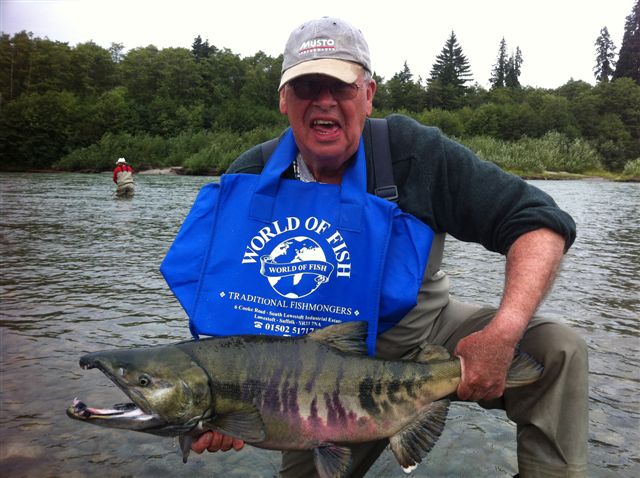 I have no idea whats going on in this picture, must be a private joke.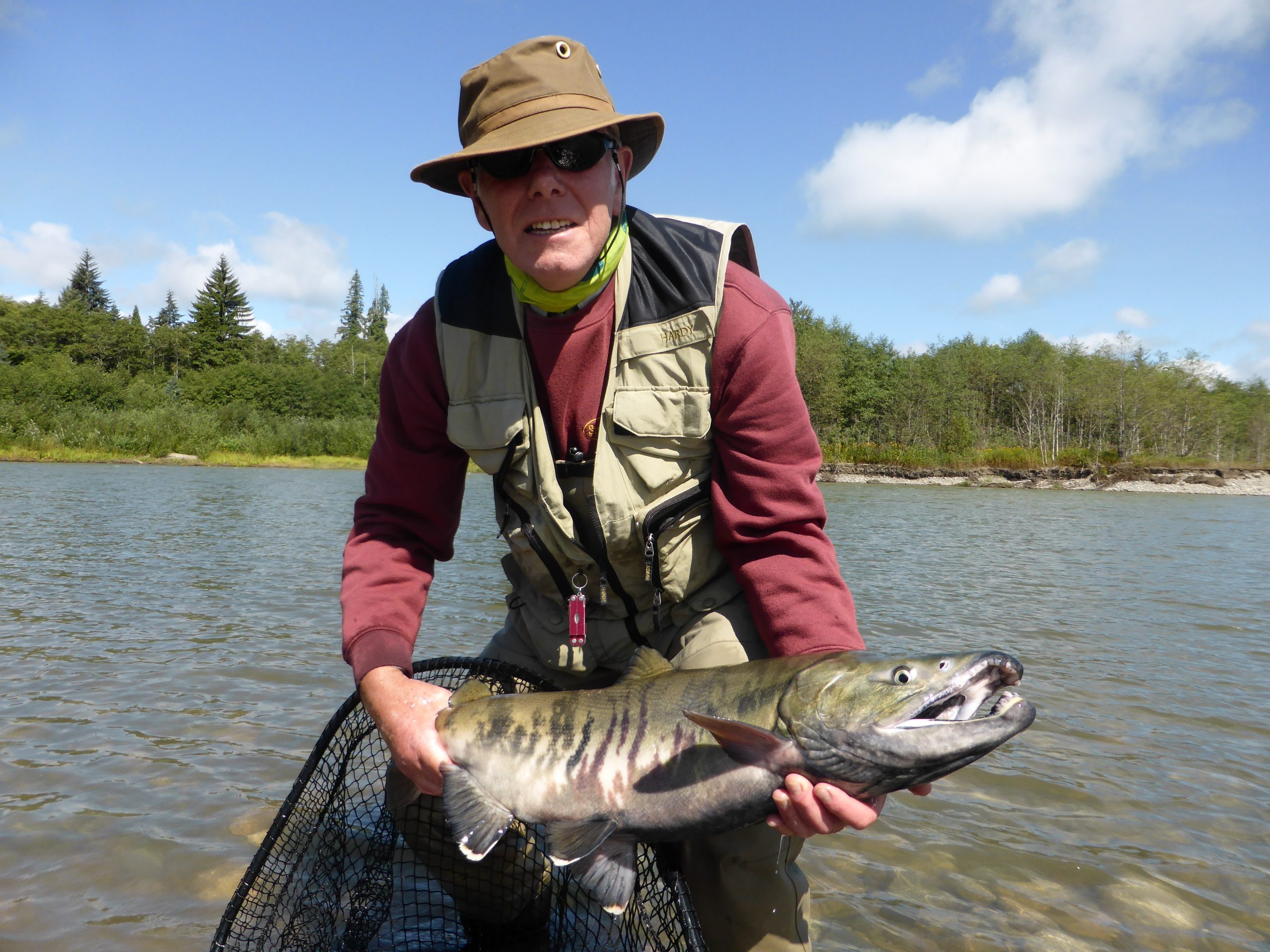 Mike Smith with a Chum Salmon fly fishing Kalum River Lodge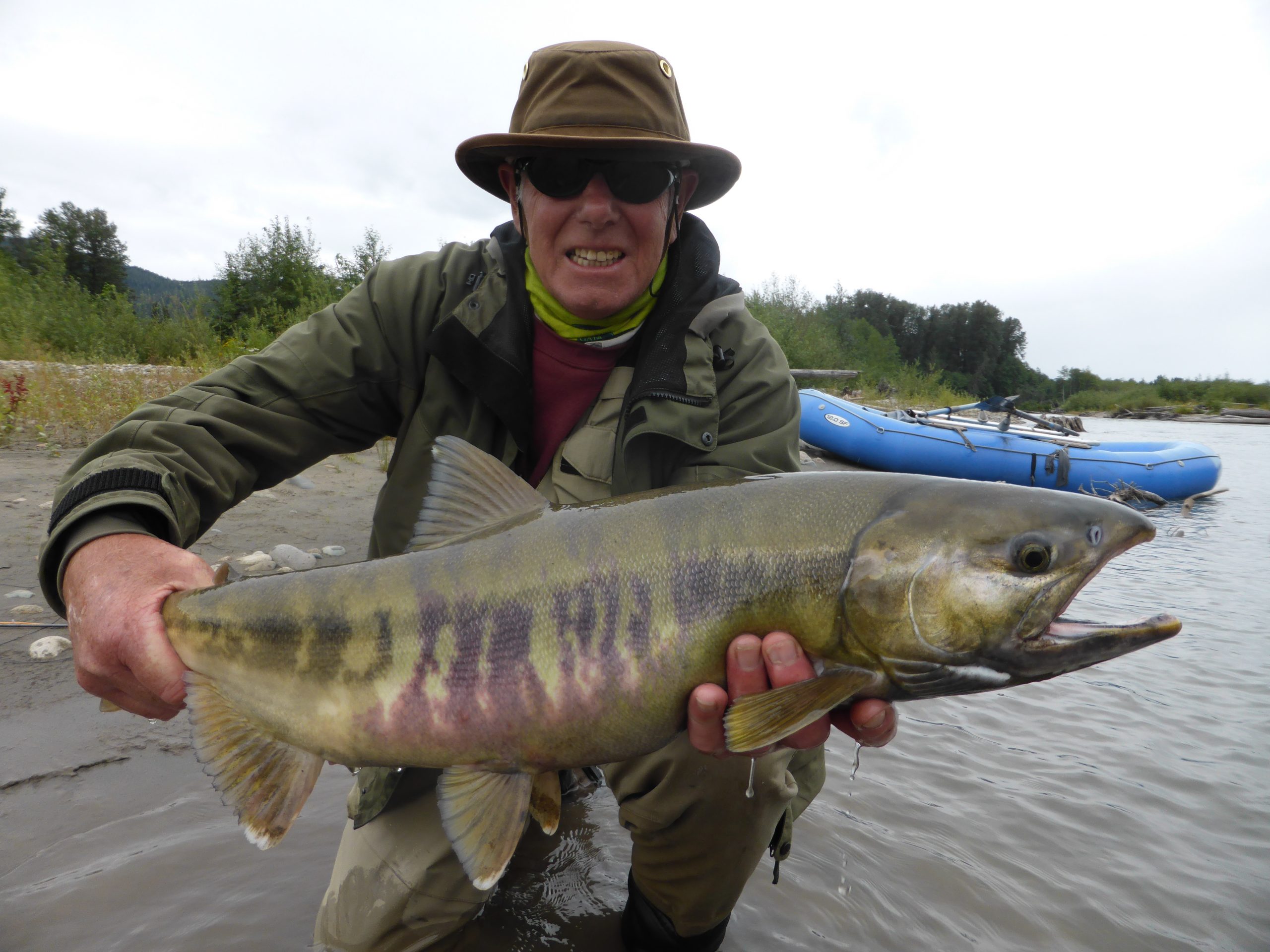 Chum Salmon caught by Mike Smith on the Kitimat River Canada, Sportquest Holidays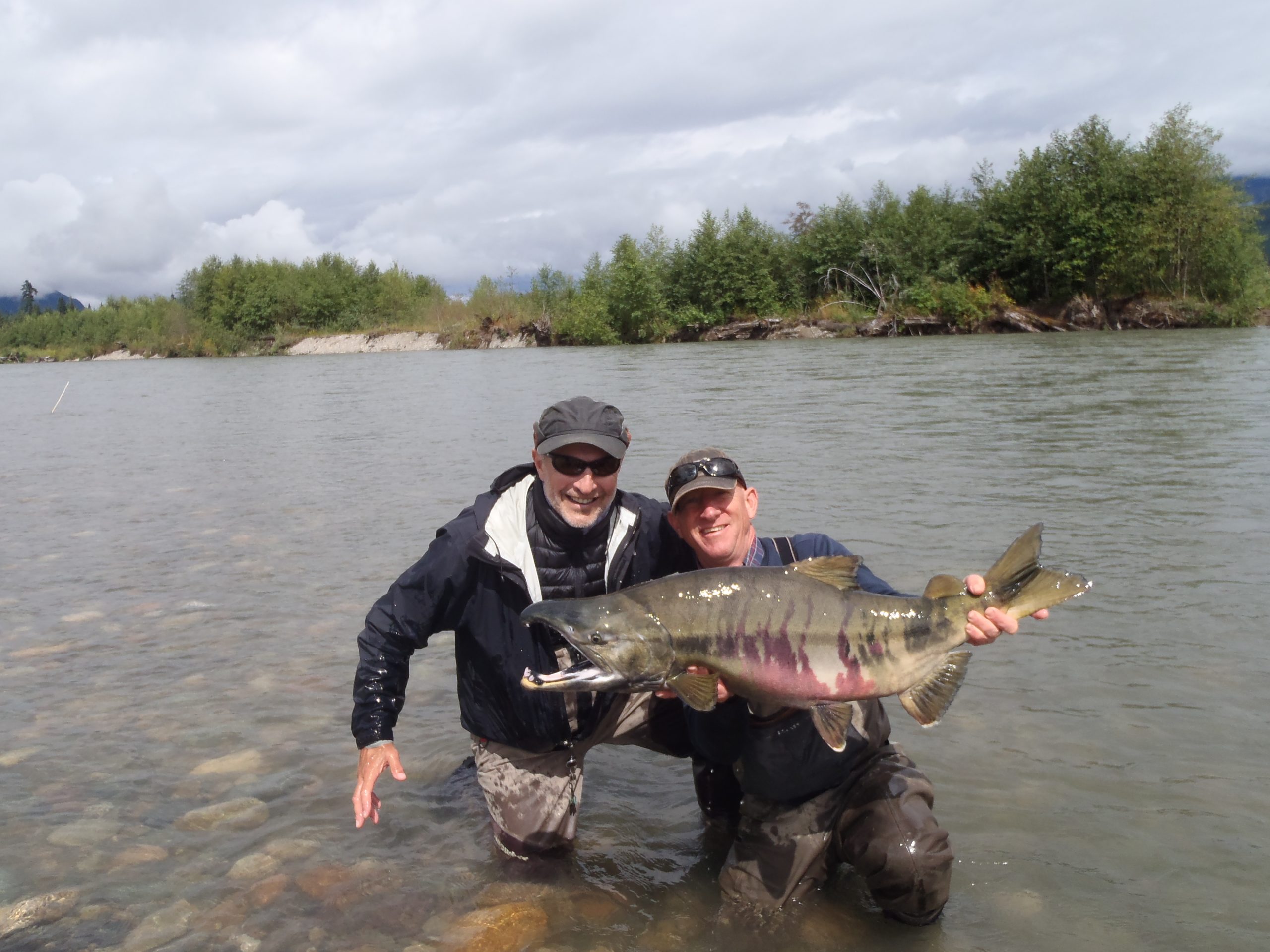 Steelhead John and owner / head guide Andrew with a big fat Chum salmon, fly fishing Canada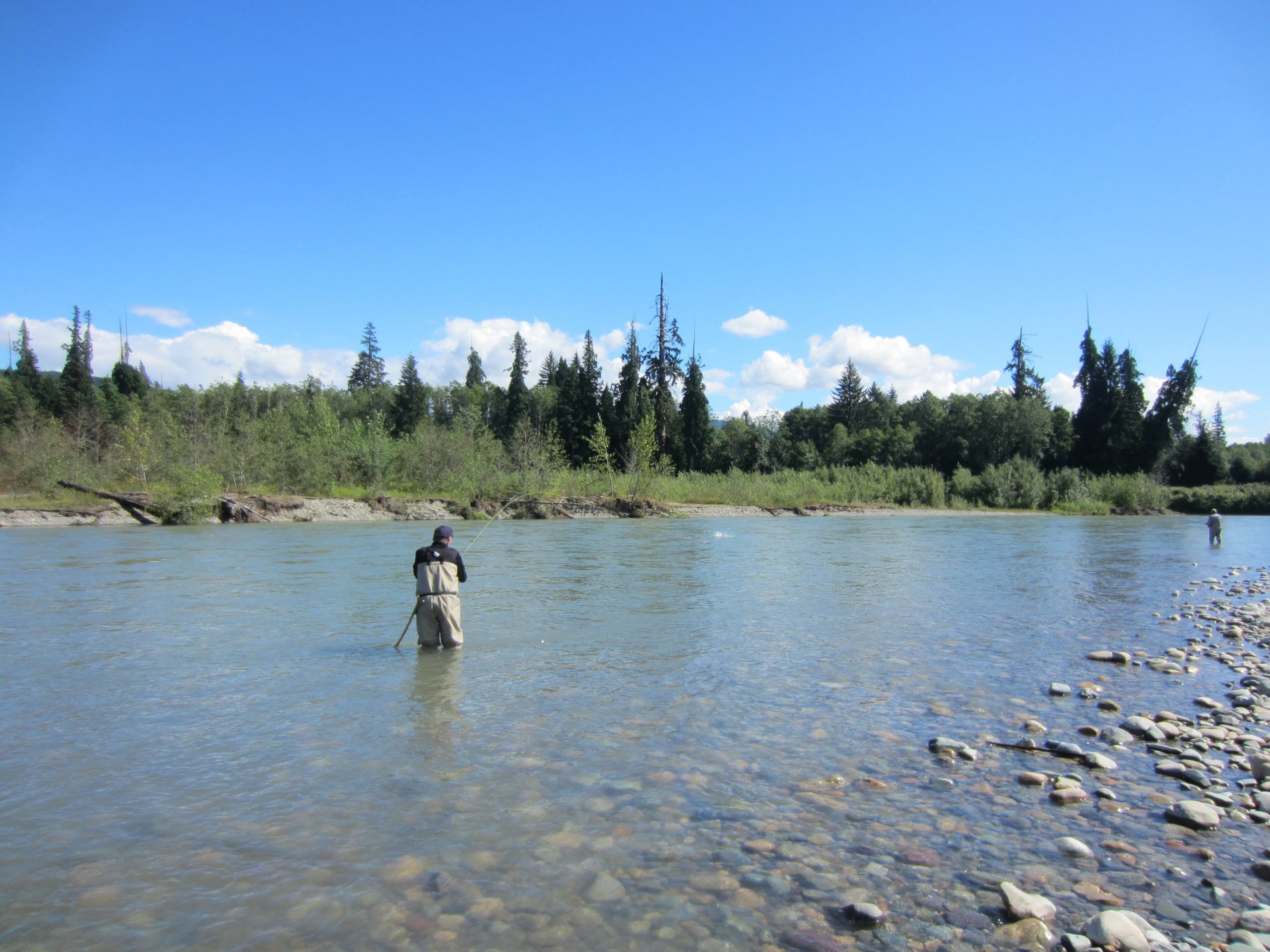 Fish on _ hooking another hard fighting Salmon on the Kitimat River Canada with Sportquest Holidays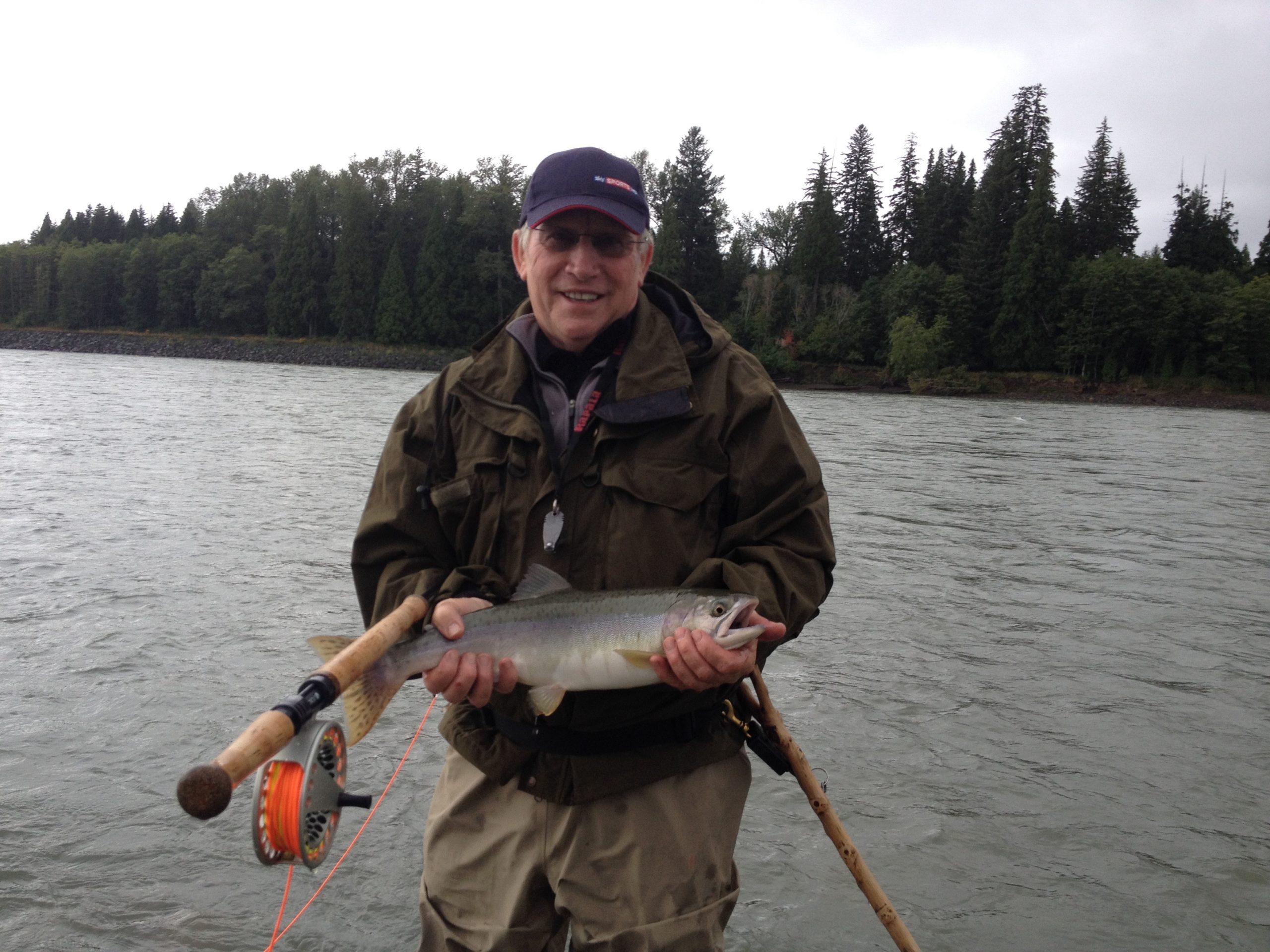 One of a million Pink Salmon from the Skeena River in Canada, provide great fun on light fly tackle.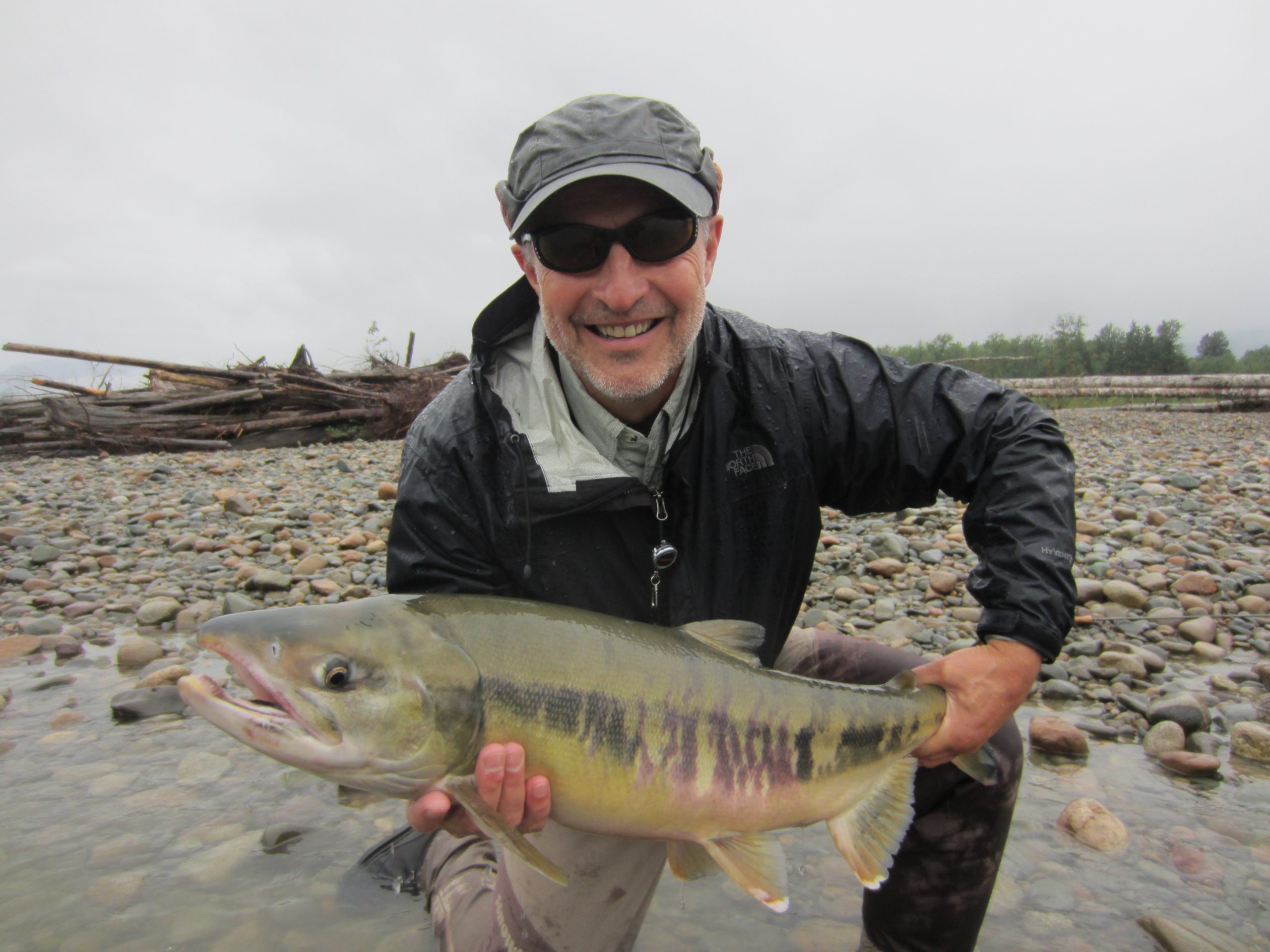 John looking very happy with another big Chum Salmon.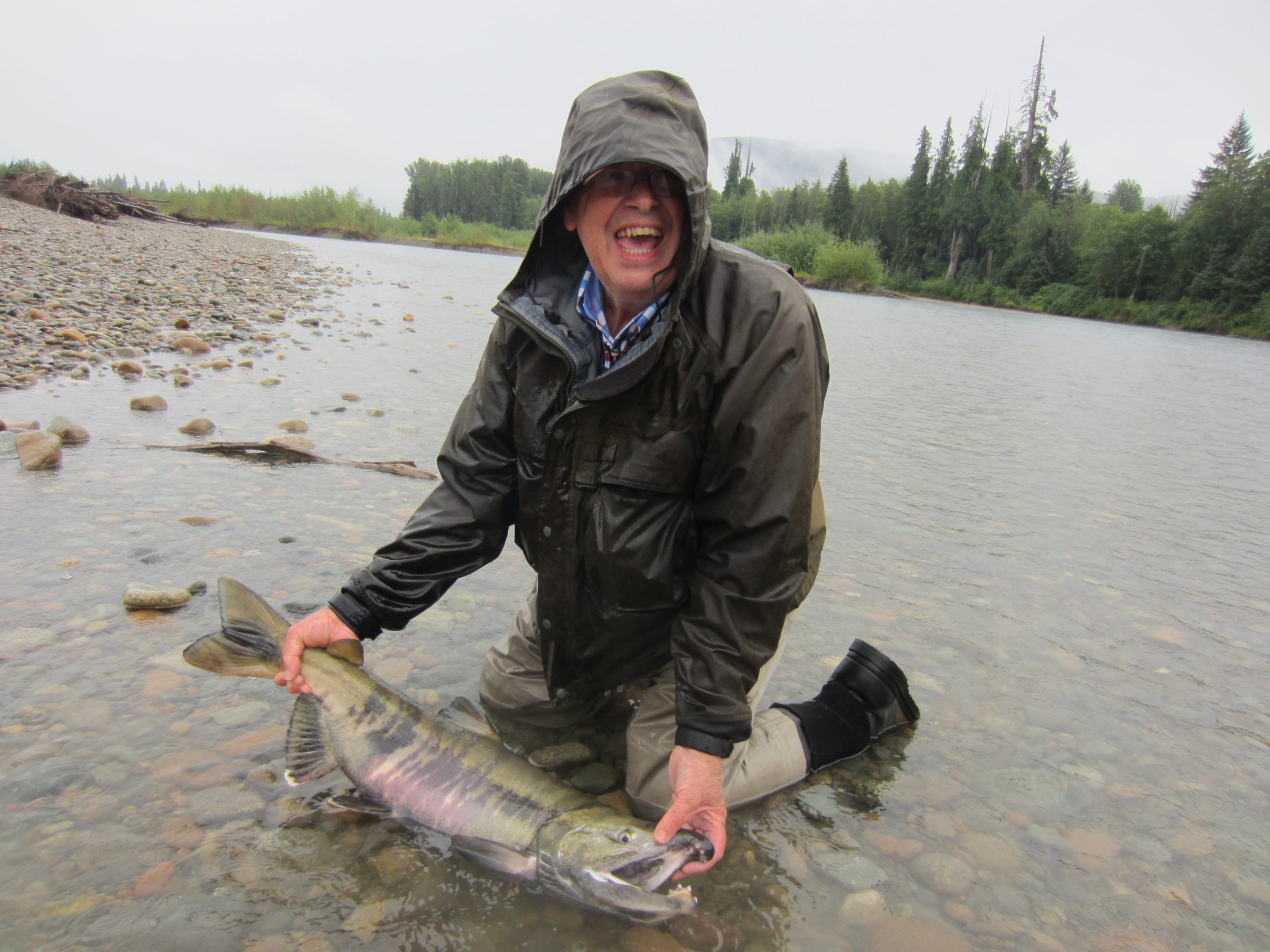 Mr Armstrong with a freshly landed Chum Salmon flay caught in Canada, looking damp but still very happy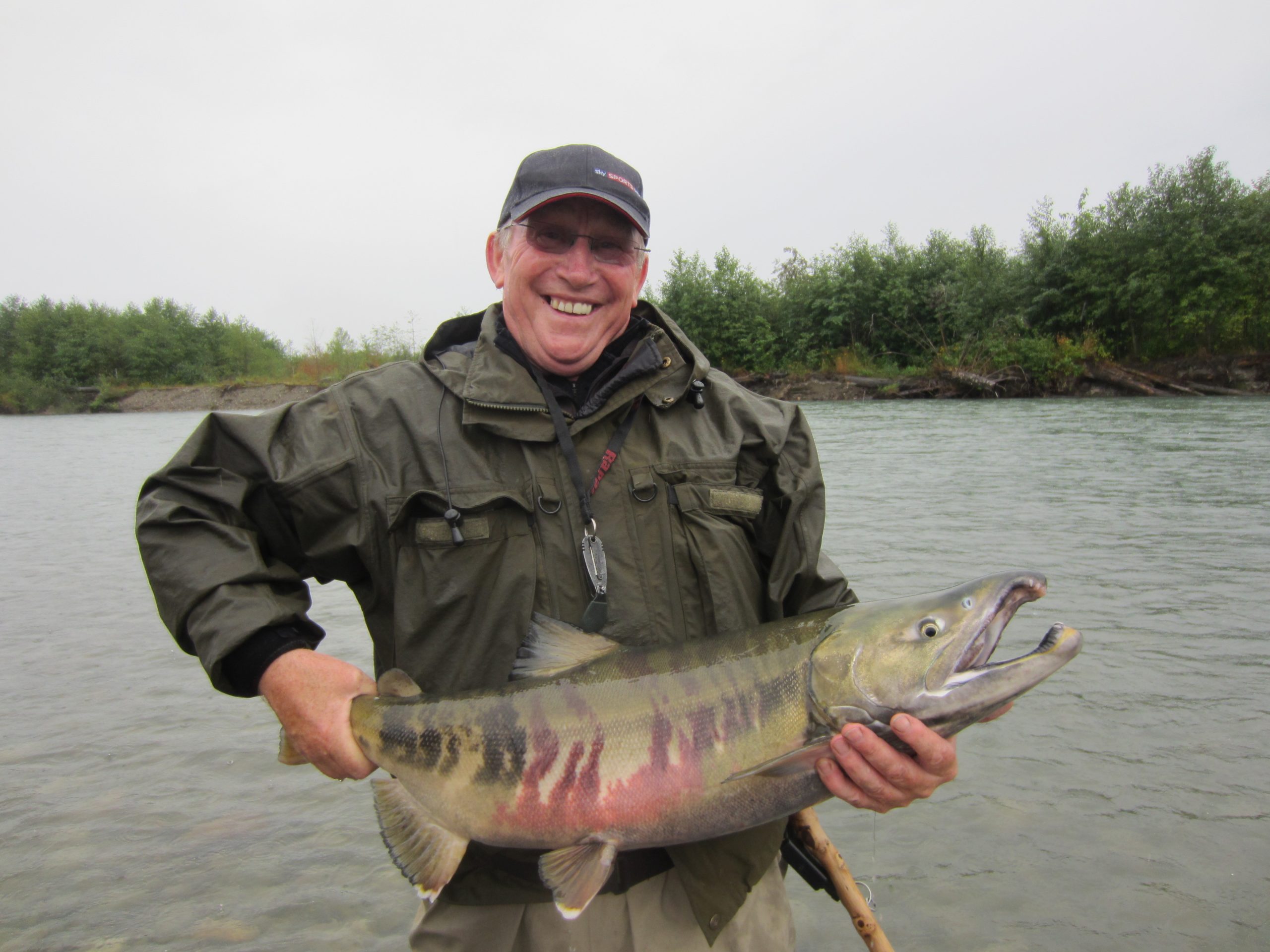 Fly fishing for Chum Salmon in Canada is amazing sport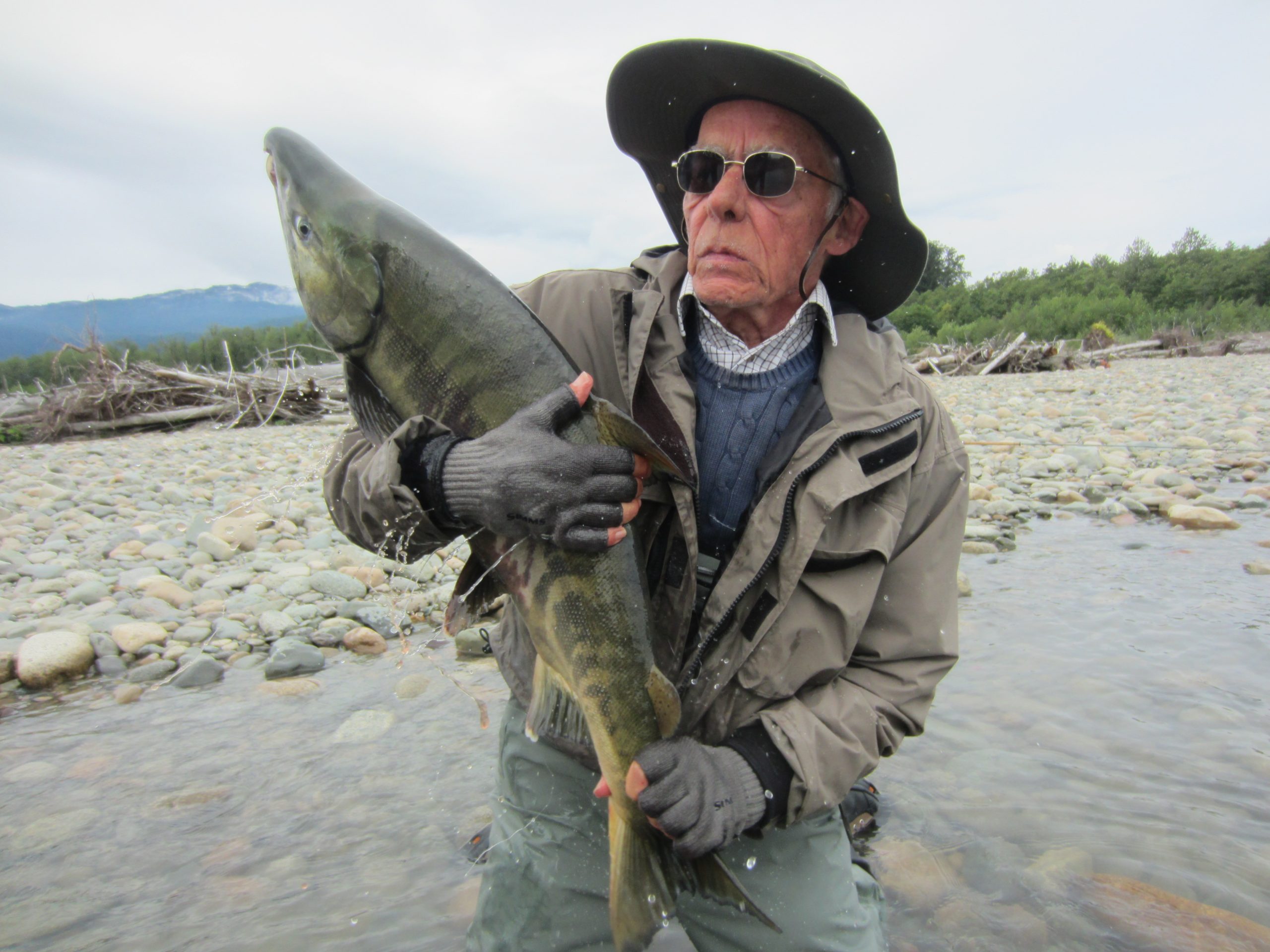 Fly fishing for Chum Salmon in Canada is amazing sport
I am sure this gives you a insight to the explosive fishing we have on offer on our peak hosted weeks at Kalum River Lodge Canada, why not join us next year.
Regards Peter Collingswort
If you would like to see all our Salmon Lodges in Canada Click Here