Can you believe it another hosted trip is over again. I am pleased to report I have spoken to all customers who have returned and the feedback has been amazing. For example…..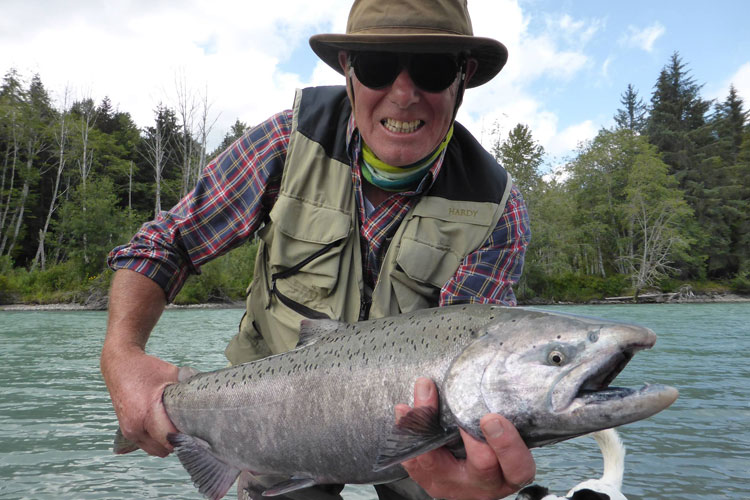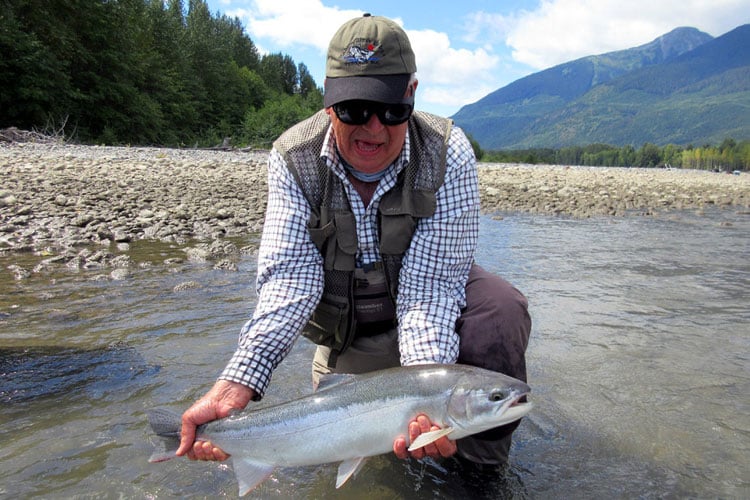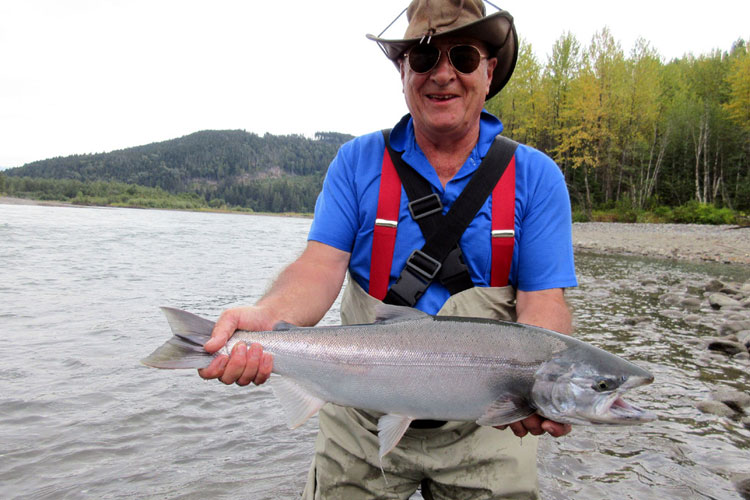 As they say time flies when your having fun and that certainly holds true as our group managed to catch all the species in the river right down to Cutthroat and Dolly Varden.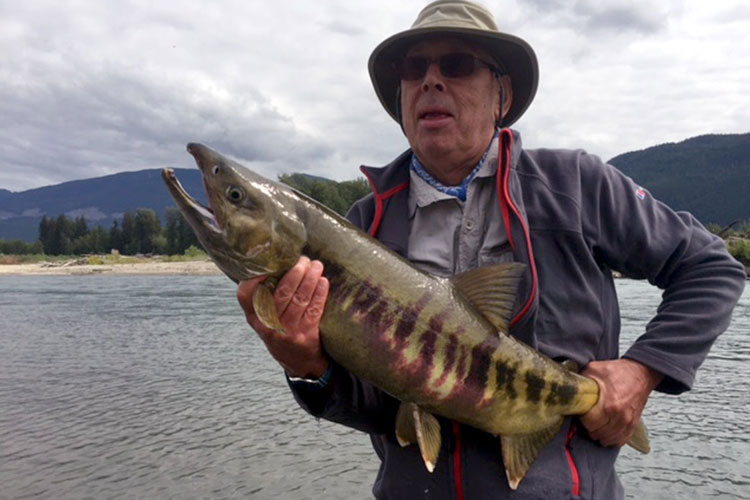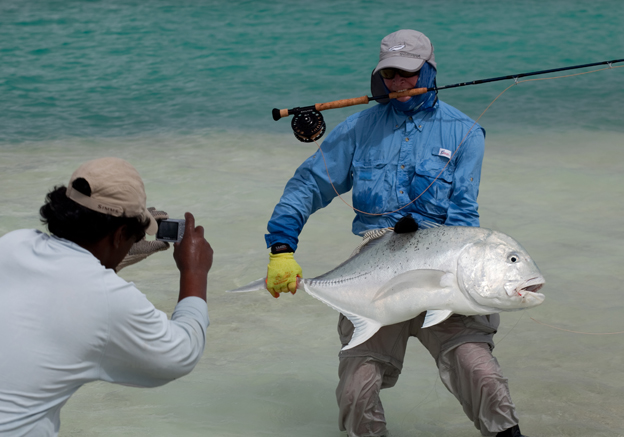 During the week many personal records were broken – the largest fish, the most fish, the longest fight………. On the first day one of our customers said he had caught more salmon in one day than he has in six years of salmon fishing! There are just far to many stories to tell but a few highlights below.
Daniel hooked but unfortunately lost and enormous fish after a very long fight on the Kalum River. (We train these fish to fight hard and then come off, as it makes you determined to return next year as you have a score to settle)
There was a health warning given out on the Kitimat River after John Armstrong was seen in his underpants, apparently he was trying to dry himself off, this was after he took a head first dive into the river. (Sign John up for the Olympic diving team)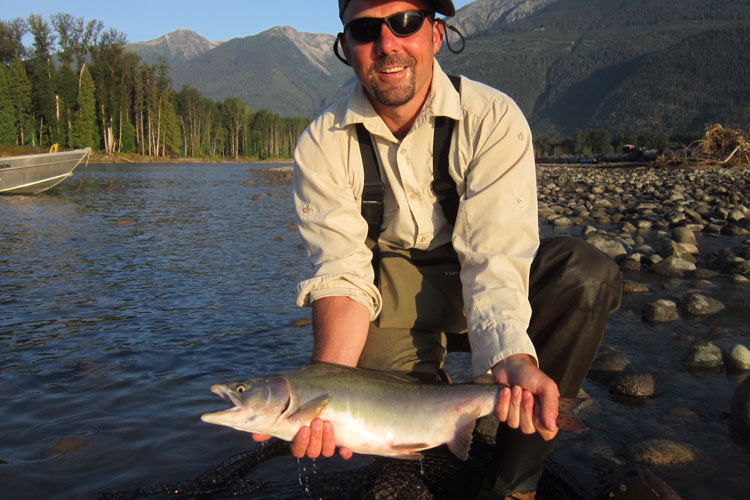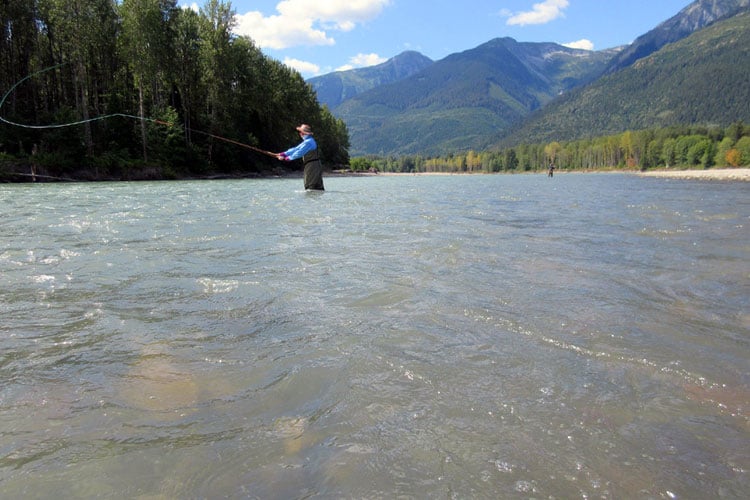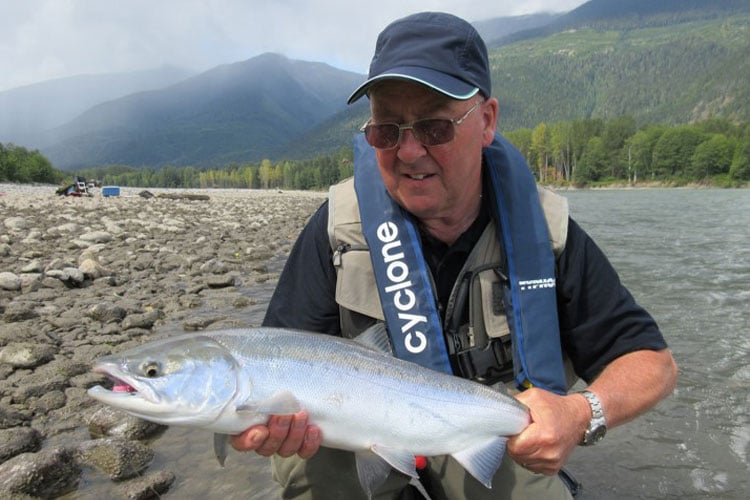 Dave Humphries caught his first Chum Salmon of 22lbs in almost his first cast on Monday morning. (Dave will be telling everyone how to do it from now on)
We also have two new Steelheaders
John Hughes had to take to the boat to try and catch-up and land a steelhead bur lost it half a mile down stream. (John will be dinning out on this story for years to come)
Geoffrey Metcalf hooked the most bizarre catch when a Beaver came up and had a look at him and then got hooked. (We now have a new fly called the Beaver Hair)
I think we can say all in all everyone had an amazing time; the average catch per person was around 34 Salmon landed.
As you can imagine demand is already high for 2017 where we have increased the number of weeks that will be hosted by our Mike Smith.
If you would like to see the full trip details and available dates CLICK HERE
Also take a look at all the LIVE customer feedback, as Sportquest Holidays is the ONLY tour operator to give you the real feedback.
Kind Regards
Peter Collingsworth