Hosted Sandbakken Norway Week1 Report With the first set of anglers now on their way home from our current hosted trip to Norway, Mathew Rickard, our guide has had time to write a little report of the week just gone and by the looks of it the guys have had some mixed fishing topped by a huge Coalie.
I will let Mathew take it from here:
My first week of the 2 week hosted trip has gone well here in Norway at the Sandbakken lodge. Everyone arrived full of enthusiasm wanting to get stuck in straight away, the only option was to jig off the pontoon, as we had to get settled in for the morning's session.
Day 1, go to our normal marks and see what's happening. Its allways tough on the first day, feeding habits etc. We managed loads of small cod, haddock and a small halibut. So back at the camp for the evening we decided it would be best to get out early doors to see if we can find any of the big coalfish that are in abundance in the fjord.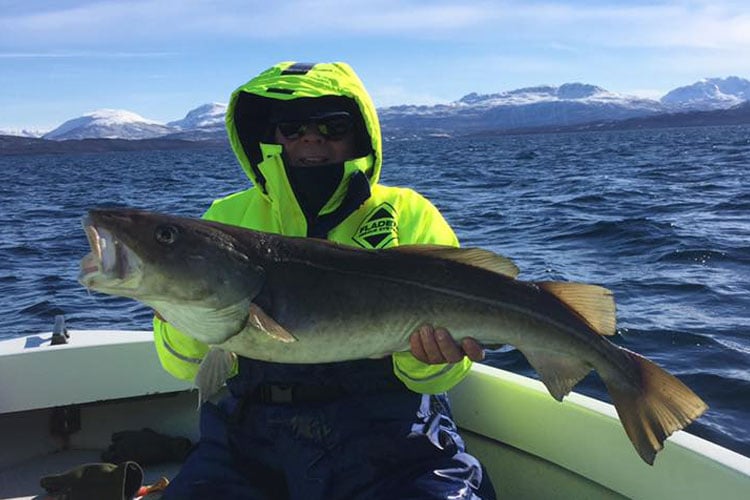 Day 2
After a quick coffee we were heading out to a mark where a lot of Coalies were the previous years. It was evident that there was a lot of bait fish around and it wasn't long before we had a Coalie, only the one that morning as they were playing hard to get but we new they were there so it was a matter of time before we got stuck into them.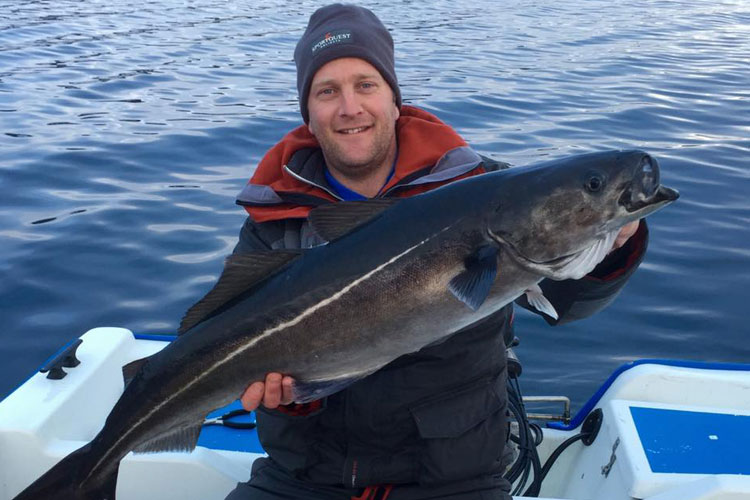 Day 3 to 6
It was a case getting up early and fishing till dark, as it was the most productive. Still plenty of cod and haddock been caught, the best haddock been 5lbs, a few cod to 10lbs with the best Coalie pushing 26lbs until the rod bent over and the line screaming from bens reel, a fantastic fight it was and up came huge Coalie. Unfortunately it died but it wasn't wasted, we weighed it back at the camp and topped 37.7lbs. A very big coalie and a very happy angler indeed.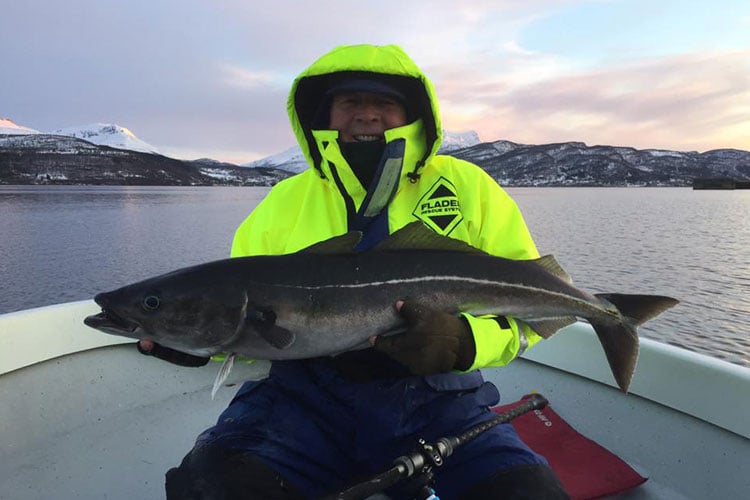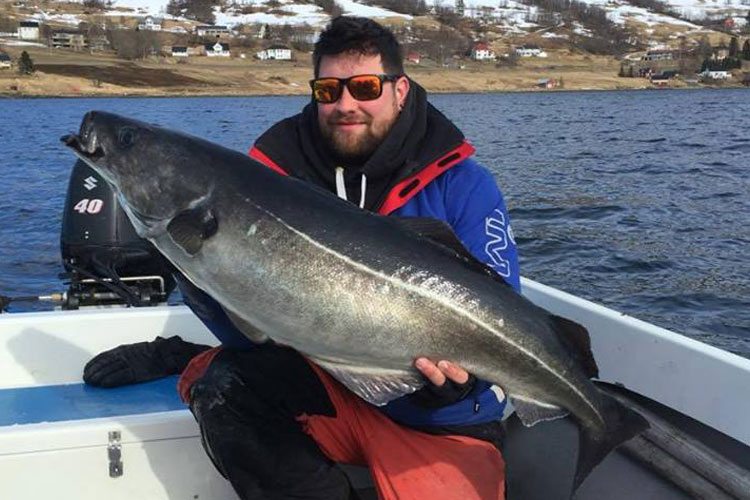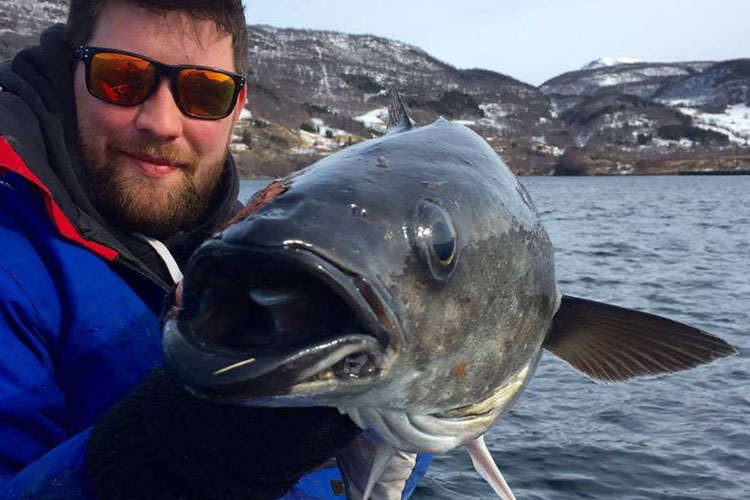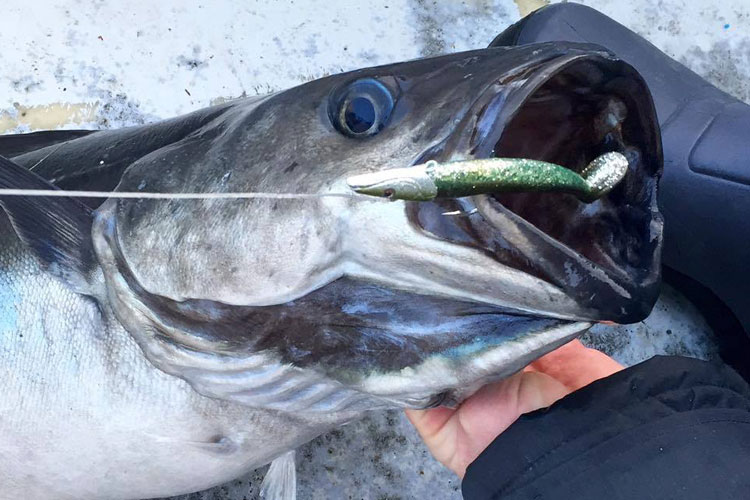 The biggest cod went to Doug which weighed a pleasant 16lbs it was his PB and he had a smile like a Cheshire Cat, loads of wolf fish which everyone loved to eat, if you've never tried then do so its Devine. Plenty of tusk, plenty of haddock and small cod and one angler missed a giant of a Coalie which followed his bait to the top only to turn away and glide back in the abyss. All in all a fantastic trip for the group with great weather too.
Total tally for the week:
Cod. 100 plus
Coal fish 30 plus
Wolf fish 12
Haddock 15
Tusk 15
Halibut 1
Now it's to chill out for the day ready for the next group to arrive later this evening.
Tight lines
Mat.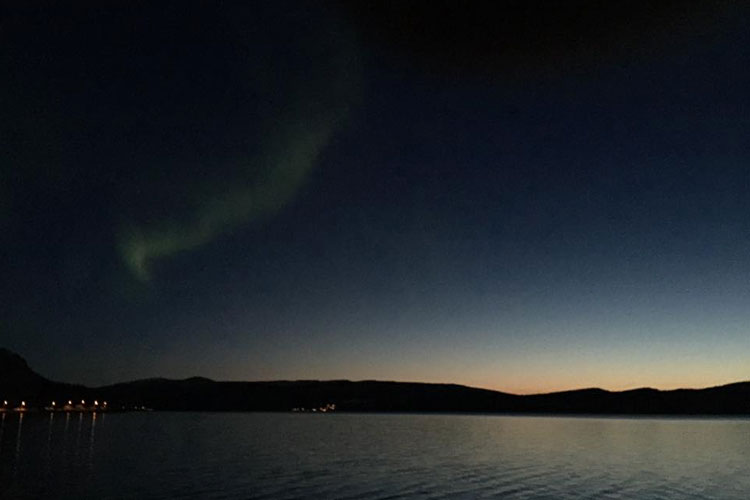 Thanks Mathew for your report and its now time for you to put your feet up and chill ready for the next set of keen anglers. By the way, Mark is bringing you some Rum!!!!
To view all our sea fishing destinations in Norway Click Here