Ideal for SINGLE ANGLERS
Calling all single anglers, opportunity to join Peter Collingsworth on a exclusive hosted week to the world famous
Las Buitreras Lodge
on the Rio Gallegos.
If you are looking to travel in a group with like-minded people who all enjoy the art of fly fishing for big wild Sea Trout well this trip is designed just for you.
Las Buitreras Fishing Lodge
on the famous Rio Gallegos River offer you the opportunity to match your wits with the explosive sea run brown trout of southern Patagonia. These heavy weights that have now pushed 31lb will when hooked routinely bolt to deep water with mind numbing speed, only to be followed the next second by cart wheeling across the river in high flying acrobatic displays.
The beauty of this lodge is there is no sharing of the fishing with any neighbours; we have over 40km of private water, double bank fishing all the way down to the mouth of the Rio Gallegos. We have over 50 named pools plus many more that do not even have names.
Compared to its sister river the Rio Grande, the Rio Gallegos is shallow, easier to wade and has more structure along the banks like trees, cut banks, and high rocky bluffs. No two pools are alike on their property and we think this makes fishing at Las Buitreras all the more special. With the help of expert guides, anglers will have to change their approach to each pool, which may be wide, deep and glassy or narrow, shallow and swift. One thing remains constant on the Rio Gallegos however and that is stealthy and delicate presentations. Wading is discouraged or kept to a bare minimum. This means that Las Buitreras is ideal for either single or two-handed fly rods.
All 6 guides are some of the best we have experienced in Argentina. They are bilingual and expert casters and instructors. We operate a rotation schedule that is different to most lodges. Here each guide works one long beat all week and it's the guests who rotate and fish a different beat every session. Anglers end up fishing with the same guide for two or three sessions in a week. This is a major advantage to the anglers because the guide knows exactly what is happening and where the fish are on his beat during a particular week. At the beginning of every week the guides swap beats and brief each other on how their beat is fishing.
As an additional benefit and at no additional cost, one of our own staff members will host the trip to and from the UK. Ensuring the smooth operation from start to finish of your holiday of a lifetime.
So if you have ever wanted to experience top class Sea Trout fishing, but also wanted to spend it in great company this is defiantly the trip for you.
Places are already now limited so if you are interested please CLICK HERE for full details, alternatively view All our Sea Trout worldwide fly fishing destination, CLICK HERE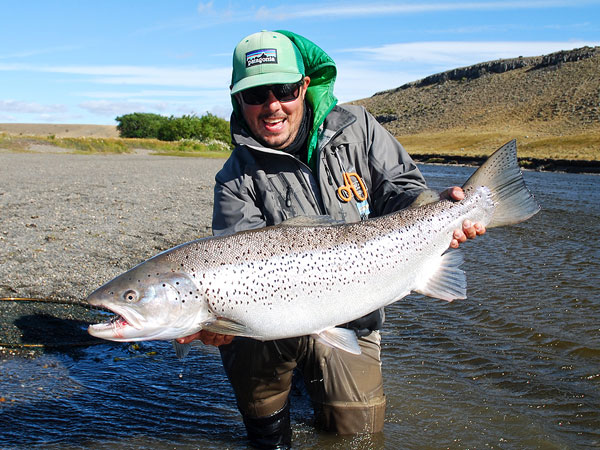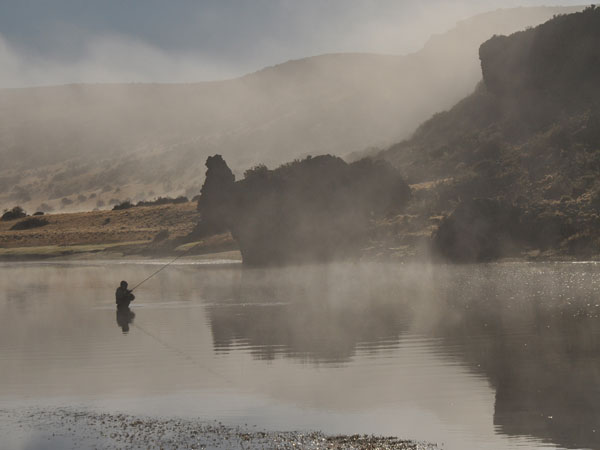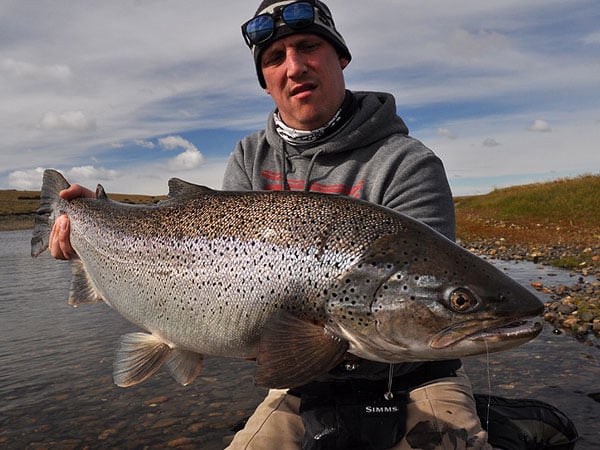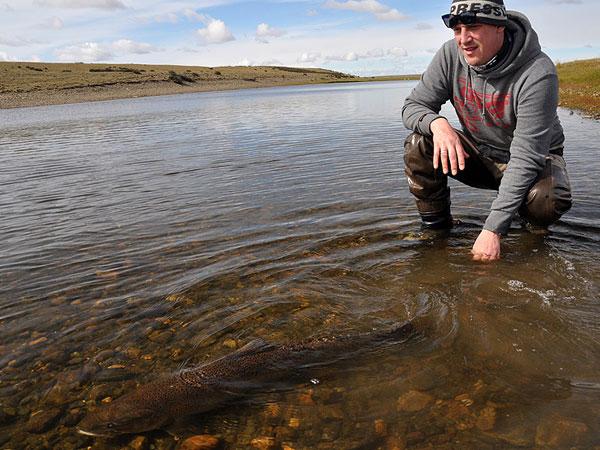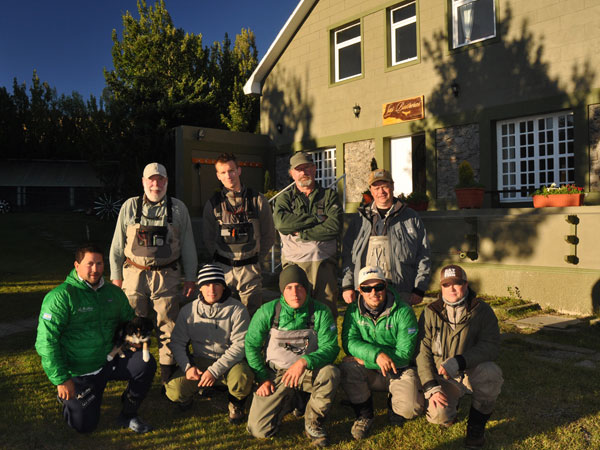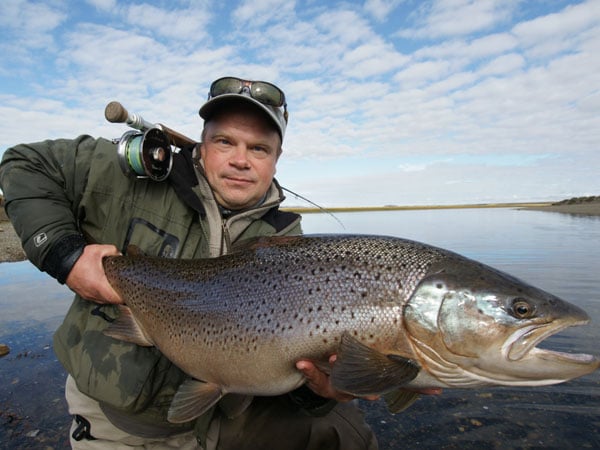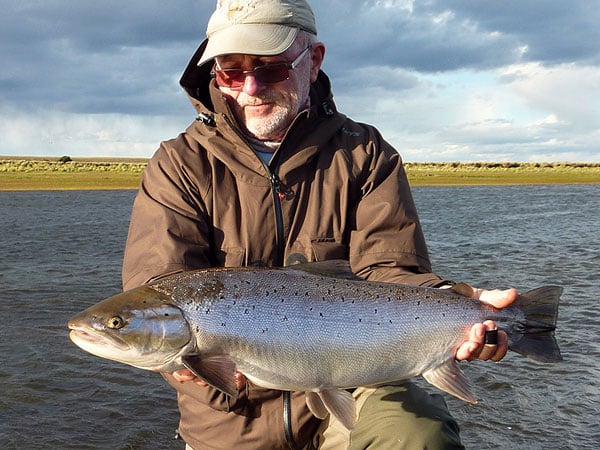 View All our Sea Trout worldwide fly fishing destination,
CLICK HERE