The word is starting to spread regarding our trip to Lakshadweep and spaces are becoming hard to come by, however don't disappear we have managed to secure some exclusive Sportquest Holidays single angler weeks in the peak times!
Whether your are fly or lure angler this trip will amaze even the most travelled anglers out there as the variety of species and techniques are out of this world. Below is a great report from the last week of 2016 and more will follow.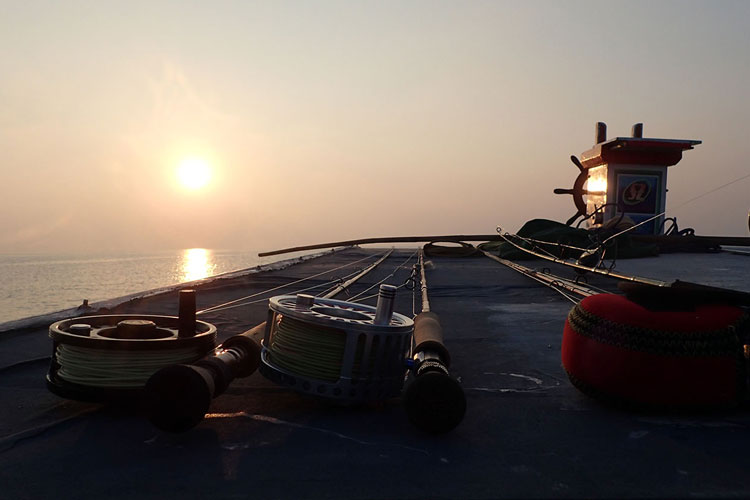 Also, below this fantastic report is the available single angler weeks so if you are tempted by this amazing destination then pick your date and call us, we can get everything booked for you straight away to avoid disappointment.
FISHING REPORT
While last autumn's scouting was haunted by heavy winds and rainy weather, this autumn has been nothing short of sunny days. Over the period of six weeks we have had only one day of rain. The hot and sunny weather stayed with us throughout the entire week making the GT hunt very challenging. With basically no wind, no cloud cover and a constantly frying sun the water temp on the flats reached 30 degrees C around noon most days.
On the bright side, we are looking into a new moon week here. The search for colder water and stronger currents has begun.
Our six anglers from Germany and Sweden followed us deep into zone three with access to open water since zone two didn't produce the number of takes we initially hoped for.
FISHING
Due to the extreme water temperatures the fly-fishing was limited to the surf and offshore bases. The early morning incoming to high tide produced small numbers of Bonefish and 5 GT's up to 80 cm, some good size bonefish though on top of a few really big pig GT that were unfortunately lost. One particular fish estimated around 115 cm that dragged our head of scouting, Stephan, into the reef and broke him off. Usually a chilled guy, you could hear him screaming PG18+ curses even back on mainland India. Easing his pain with two more GT's that morning and a 10lb+ bonefish and a triggerfish on top did magic on his temper.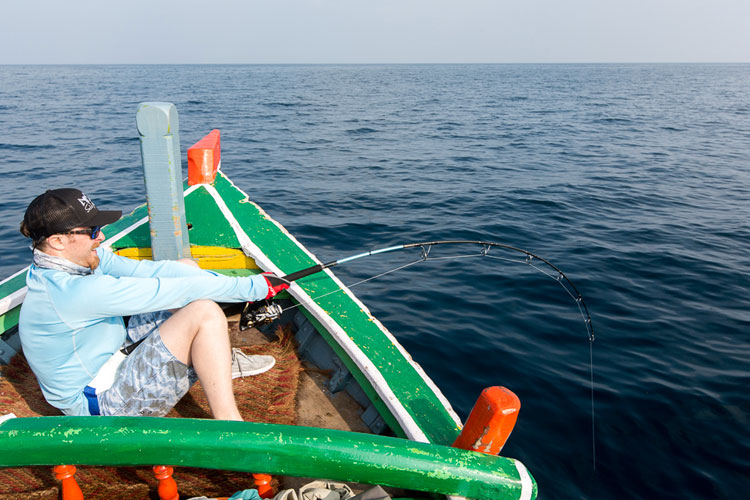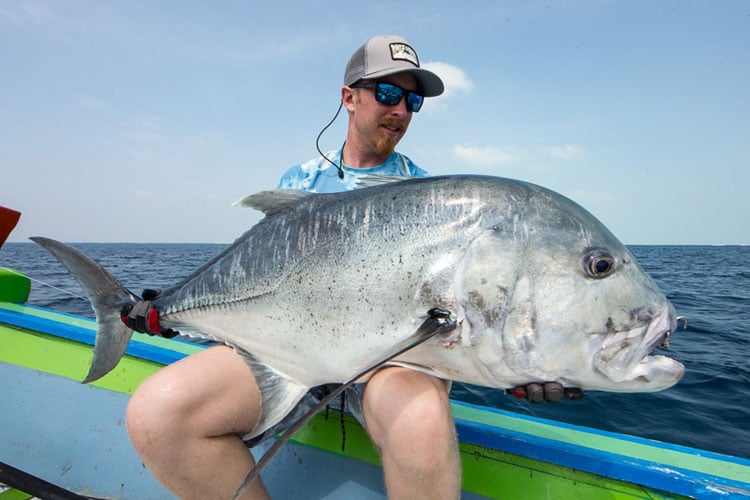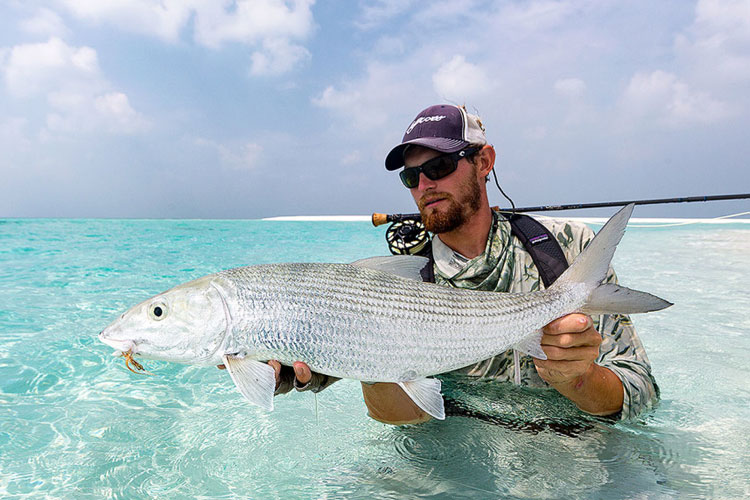 The verdict: Despite the semi-optimal conditions, Felix (110 cm), Rene (108 cm), Toni (115 cm), Daniel (125 cm) and Location Manager Patrik (118 cm) managed to land their personal best GT's on popping gear. Our other Swedish angler, Björn, matched his personal best fish in length with a mid 120 cm fish on a popper. Stefan started the week with a class bonefish scratching the upper 8/9lb range from the sand dunes. Some nice size popping tuna made it to the boat including a bunch of 45-55 kg fish. Felix first Tuna was a bus of a fish that left him gasping for air.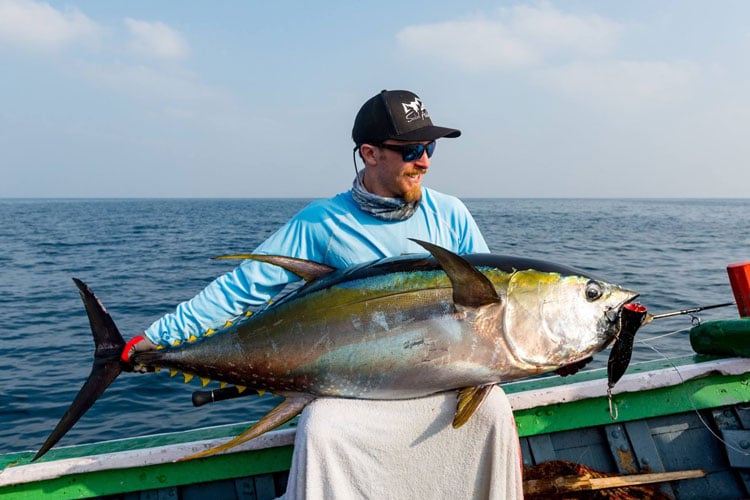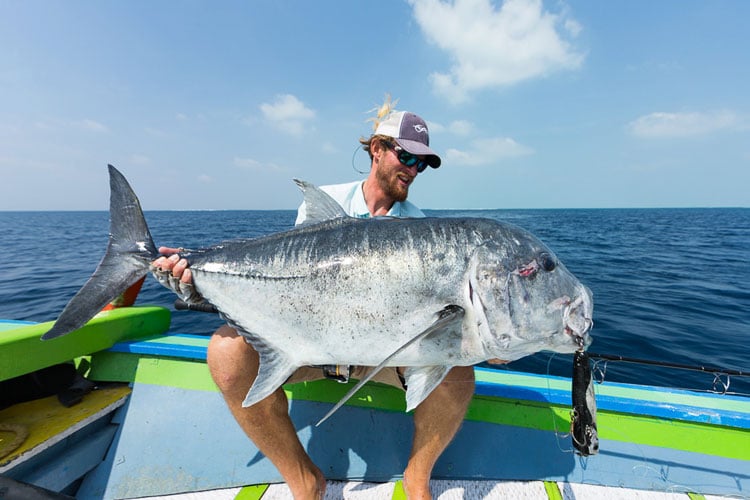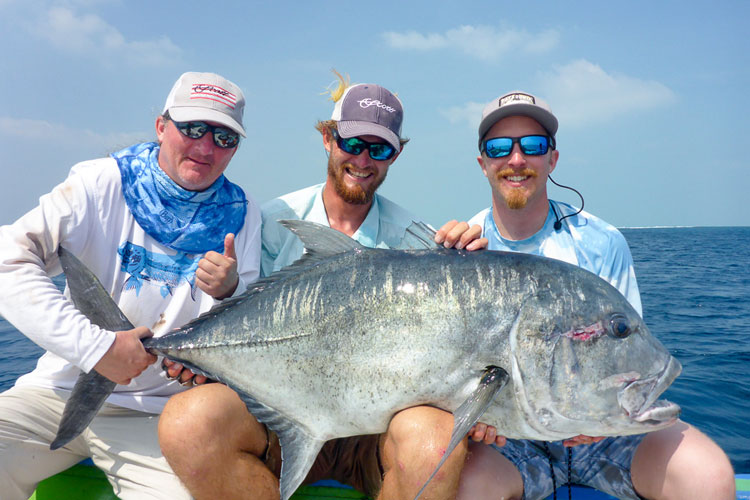 Yet again, the Tuna fishing was very consistent and the top water game was wide open. One of the days Stephan, Felix and Toni managed 11 GT's before lunch including a 116, 110 and 100 cm fish and the other boats followed that trend with a good bench over 100 cm. Doggies and Wahoo's smashed the poppers too, but only a few would stay on. It was a wild pursuit that resulted in a whole bunch of lost poppers and leaders due to toothy critters.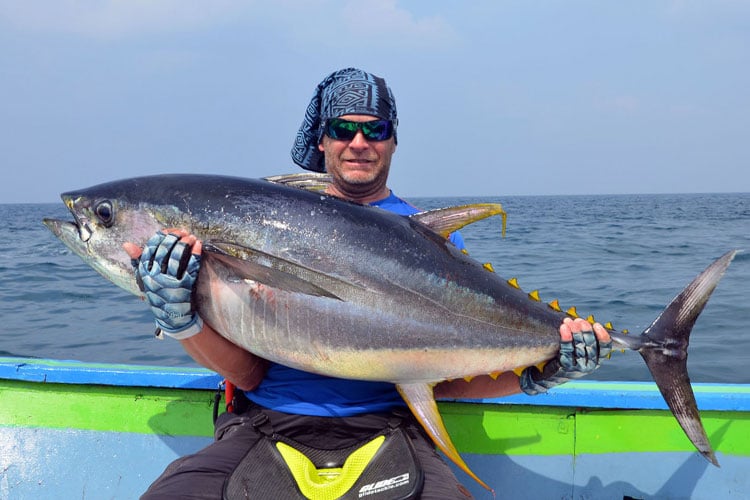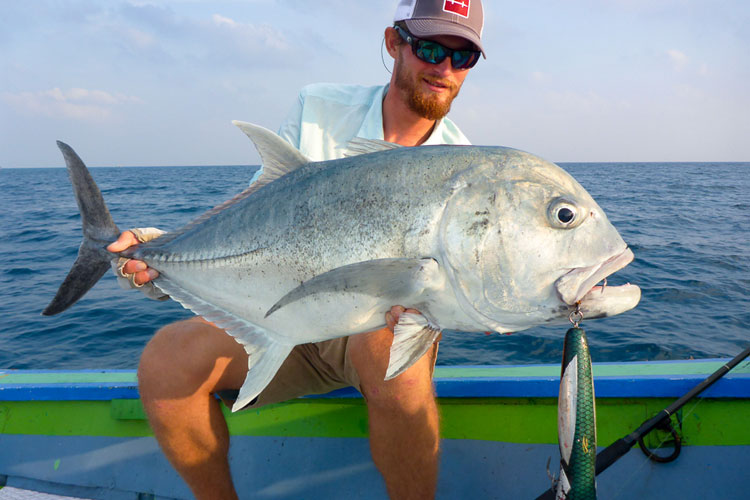 Sailfish and Napoleon were also interested in the Stickballs and Poppers, but the last little key to entice a bite was missing. Impressive followers right up to the drifting boats left our anglers stunned.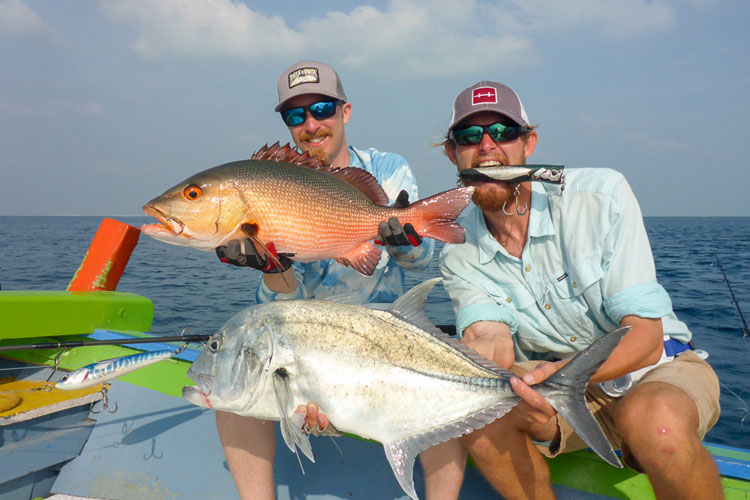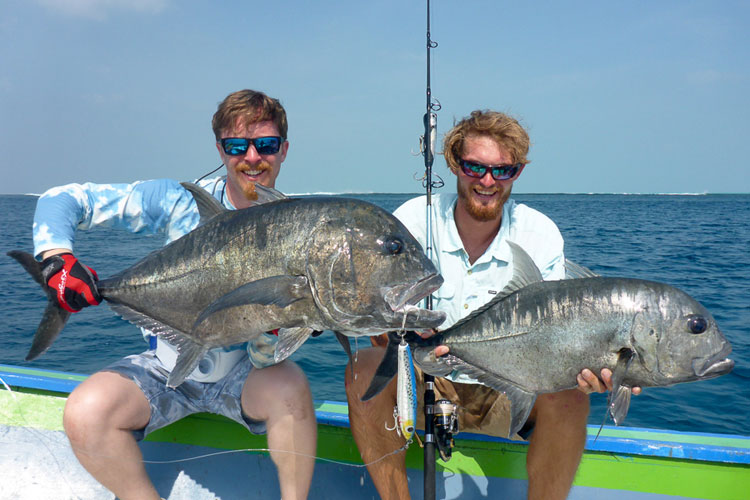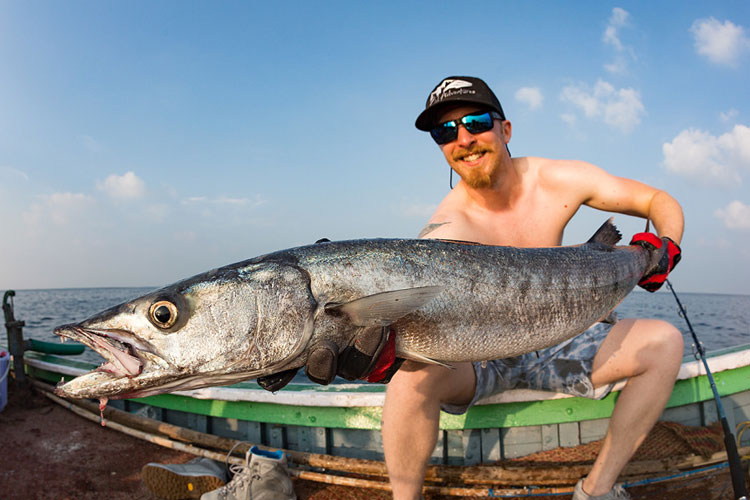 Lakshadweep is still a wild place and being on the frontier line to explore both the inshore and offshore waters is a privilege that we are glad to share with our guests. A distant cyclone announced an early end for the scouting mission this autumn after 5 weeks out on the water and one week pre-prep, but we are thirsty for more.
On January 14 we are back with the first spring season group! Stay tuned!
Hope you enjoyed this fish packed report and like I said in the first part of this report, below are Sportquest Holidays Single Angler Weeks. If any of the dates work for you simply call us and we can do the rest. 01603 407596
WEEK 1: 12/10/17 – 21/10/17 – 1 Spaces available
WEEK 2: 26/10/17 – 05/11/17 – 3 Spaces available (Hosted by Peter Collingsowrth)
WEEK 3: 15/02/18 – 25/02/18 – 6 Spaces available
WEEK 4: 04/10/18 – 14/10/18 – 5 Spaces available
Hopefully we will be hearing from you soon and if you have any questions about this awesome trip simply call us
Tight lines
Paul Stevens
Just a few Images: