As reported yesterday, one of the guests fishing at the world famous Havoysund had caught something a little special. Well here it is a huge Halibut and we at Sportquest Holidays would love to congratulate the angler that managed to catch her.
Havoysund has for now claimed back the title of "Halibut Kingdom" from our other destination called Å. The guides at Å will now be turning on the pressure to make sure that retain the title.
If you fancy a fishing holiday over to Havoysund we do have a couple of good weeks left for 2017 but if you already have plans then why not get something pencilled in for 2018 that way you will get some peak weeks. Call our office on 01603 407596 and we can let you know what we could offer you
FISHING REPORT
The Below report has been sent to us from Nordic Sea Angling guides at Havoysund:
Absolutely crazy start for the new gang! Yesterday Wednesday, some boats chose to go out on a shorter fish while others chose to sleep for an hour and then fish at night. The Dutch guests I'd guided chose to go out at night, so I went home to sleep for an hour, but it was not.
At 20.59 I get an SMS, "Obviously we have landed a flounder of 230 cm by ……., now she's back in the depths". Of course, there was no sleep for me after such an SMS! I met the gang that succeeded in the fantastic catch and they tell of a rocky area where they had driven it by boat and then push it all the way. After a completely battle, we could secure it to the boat's edge and saturate and photograph it and then release the "queen" to the depths again. Congratulations to everyone in boat 10 for a truly magic catch!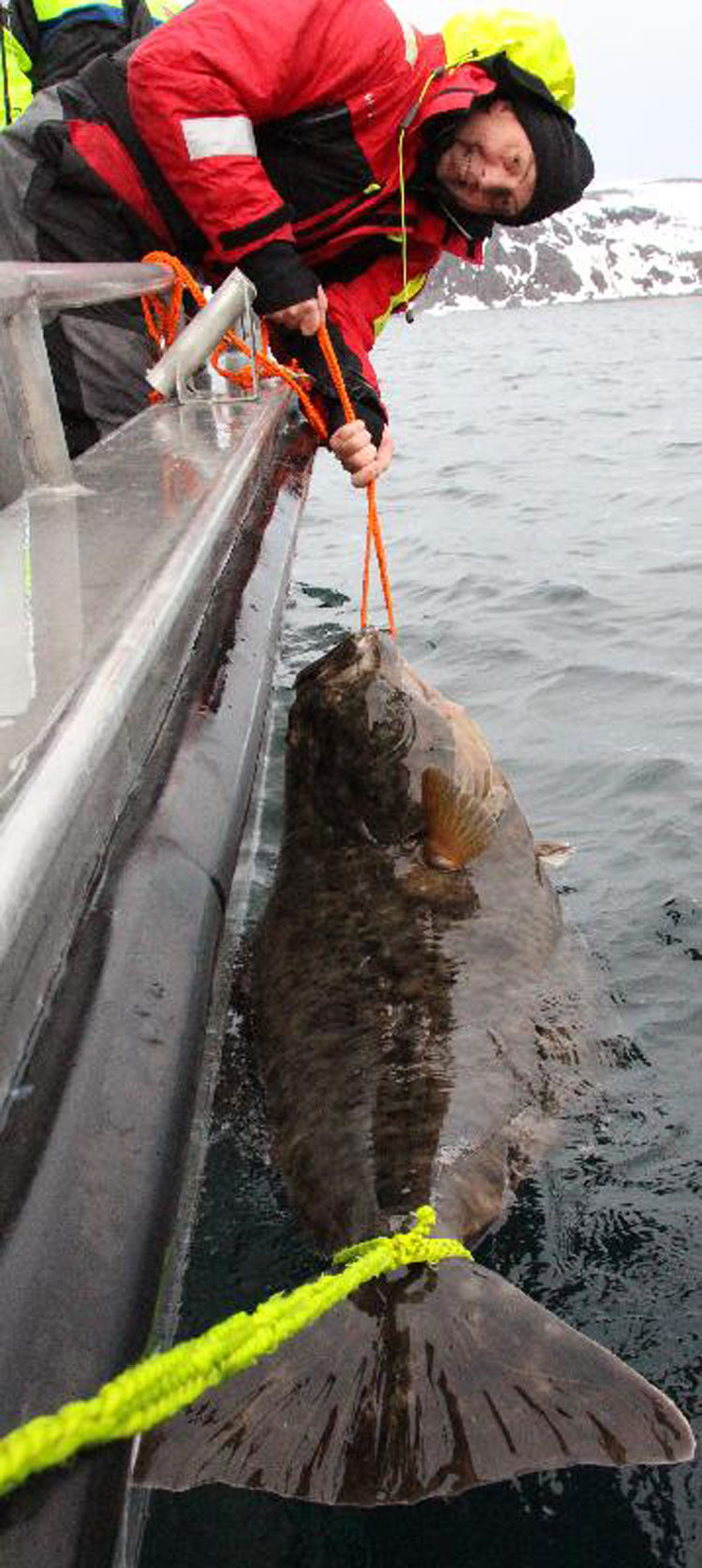 Wow guys, I bet they were pleased with that fish and hopefully every body reading this is just as pleased as we are that the Halibut got to swim back again. Thanks for the report and we await further reports.
If you would like to take a look at this destination CLICK HERE
Tight lines
Paul