We have some amazing news just given to us from head guide, Martin who is currently guiding in Nappstraumen on the Lofoten Islands.
They have successfully landed Halibut number 4 over the truly magical 2m mark….. What an amazing achievement and everyone at Sportquest Holidays would like to congratulate the angler
FISHING REPORT
Over the weekend the winds were blowing during the day, but everyone decided that they would drive an afternoon / evening pass when the wind was going to slow down. Martin went out with Tom, Peter and Martin, and the target was initially set for cod. They decided to go far north and already at the first base, was completely alive with cod and the fish hit all the time, and after 2 hours of constant rod bending action they decided to place a bet on halibut instead. And it would turn out to be a very successful move for after 5 minutes, Tom's rod was bending and Martin immediately understood that this was a really big fish. After a 15-minute power struggle, the fish finally broke the surface and after a nice landing, Tom was a little bit shocked and watched the 4th MONSTER HALIBUT of the year in Nappstraumen. The fish measured over 2 meters and after lots of happy cheers on the radio and many congratulations we saw another monster Halibut swim in the depths here in Nappstraumen. Congratulations Tom. Several other boats caught Halibut up to 120cm, so it was a very successful evening.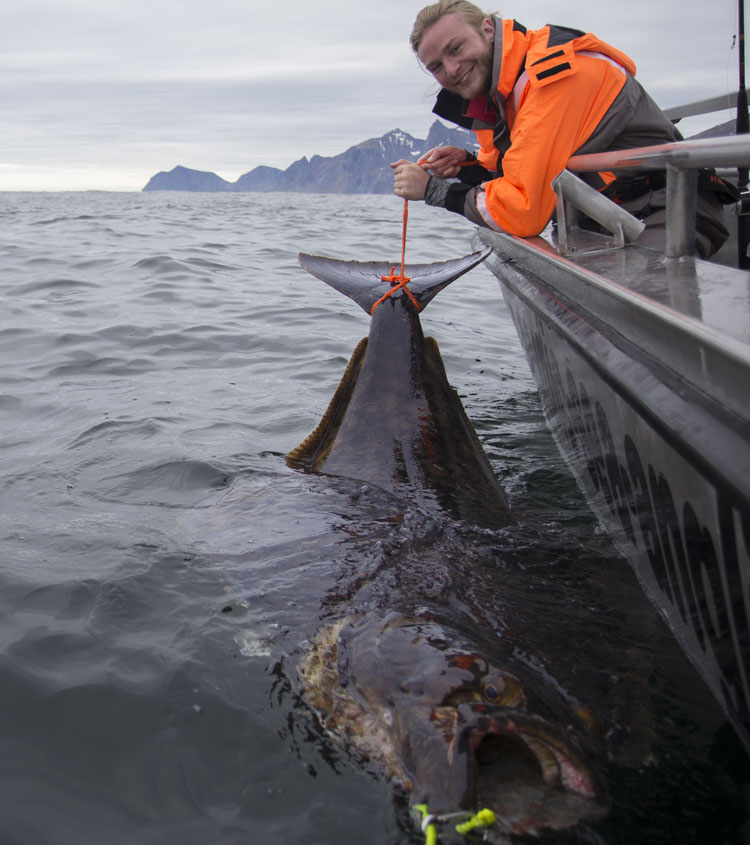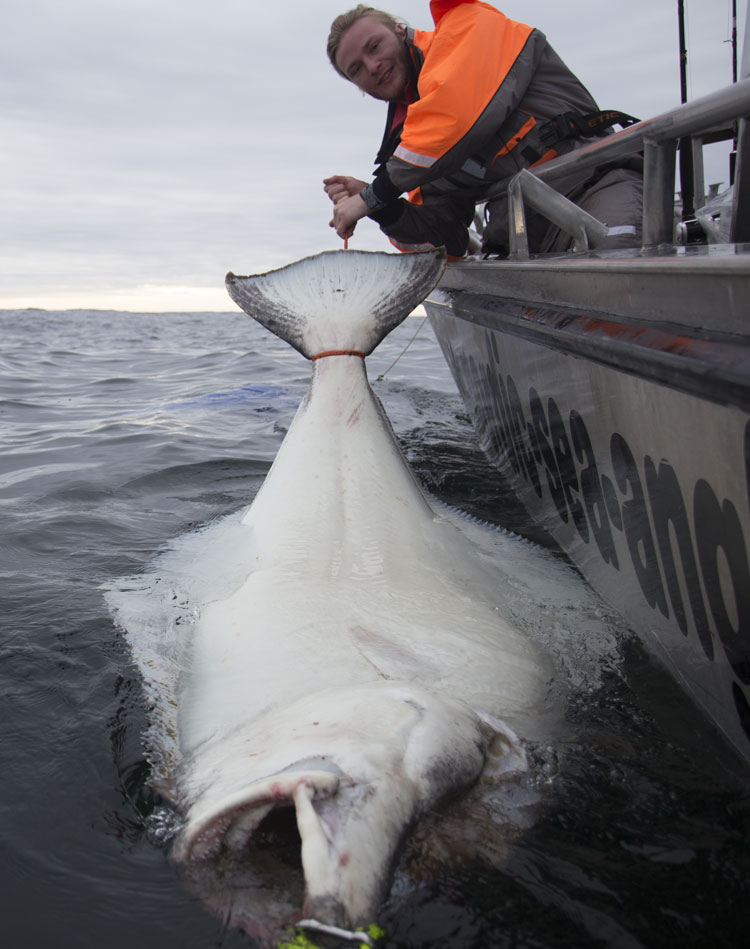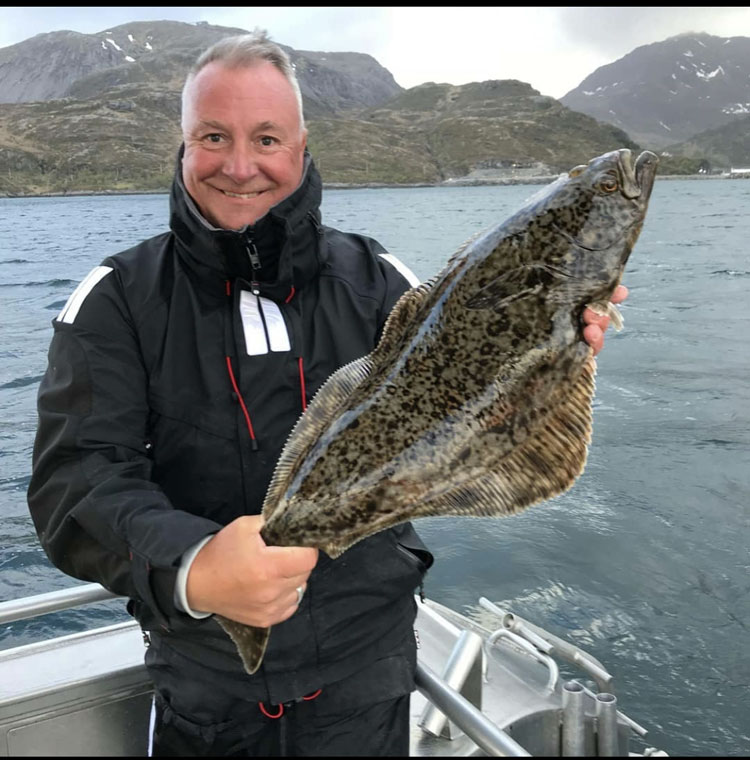 The following days the winds have been strong, making everyone a little restricted when it comes to fishing spots. However, it has not done anything when Peter has got a nice Halibut of 70cm and some boats have experienced some really cool Coalfish fishing just 2 minutes from the camp with fishes up to 13kg. The codfish still has a good time with several fine fish over 10 kilos and a few peaks of just over 15kg.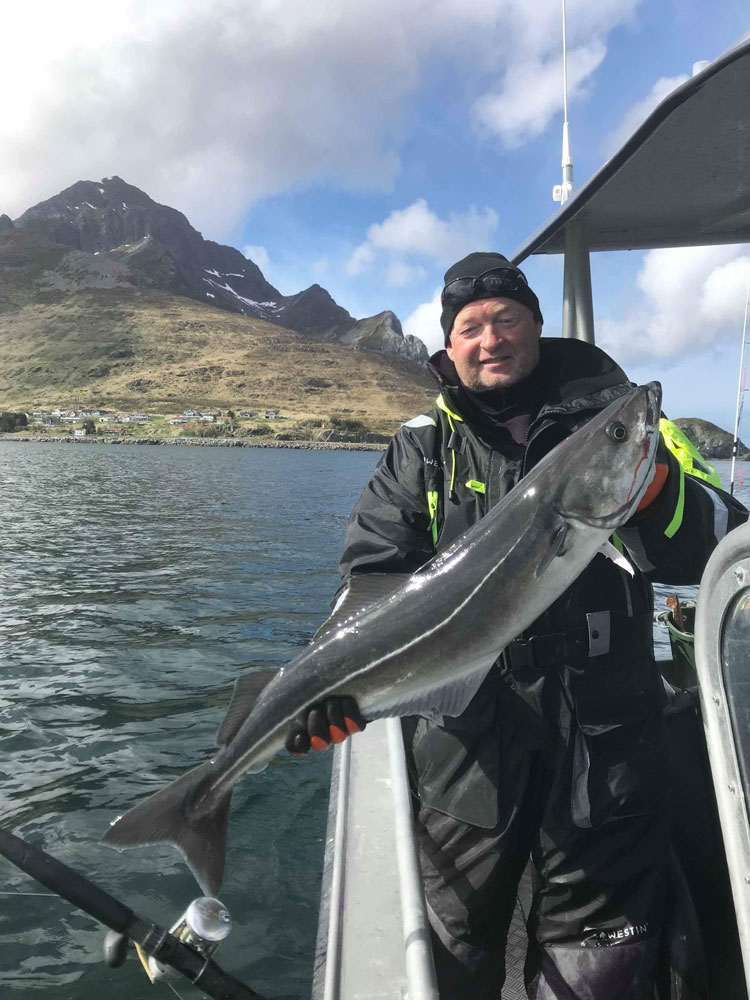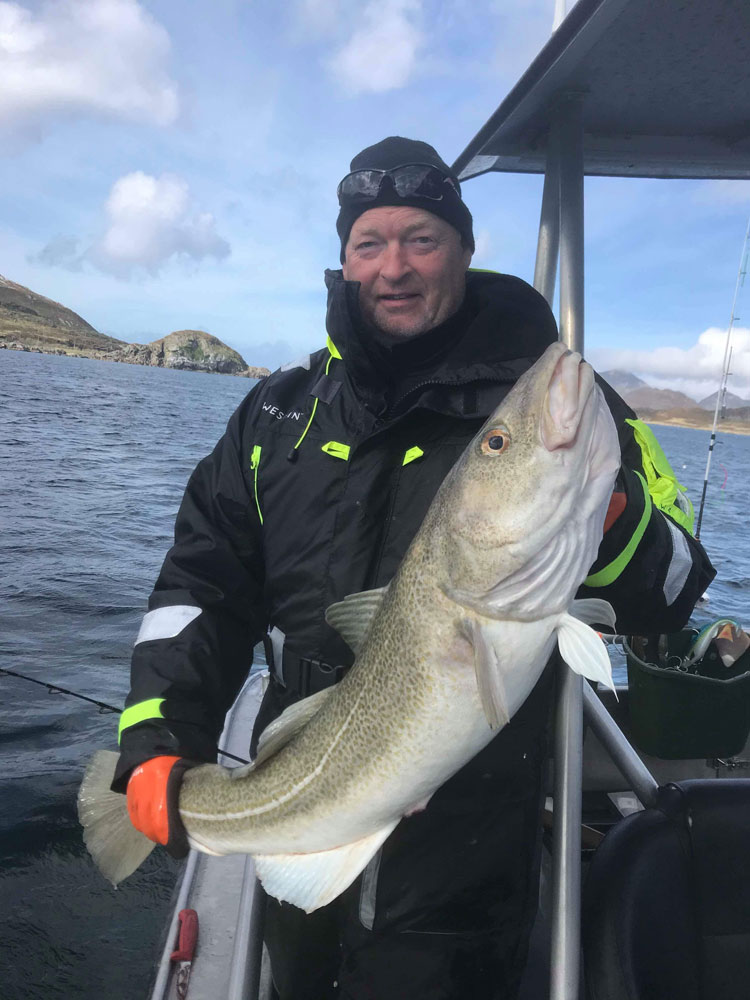 Today, too, a lot of winds blow, but during the night the wind slows so tomorrow looks really nice, so we hope for another long trip and more fine fish.
Tight lines / Martin
Thanks Martin and a huge Congratulations on Huge Halibut number 4…… To view the full holiday details of this awesome destination on the Lofoten Islands click HERE
Tight lines / Paul