As some of you may realise, we were due to take our annual Big Game Hosted trip over to the world famous Crocodile Bay at the end of November this year. However Hurricane Otto had other thoughts and was due to hit the day we landed……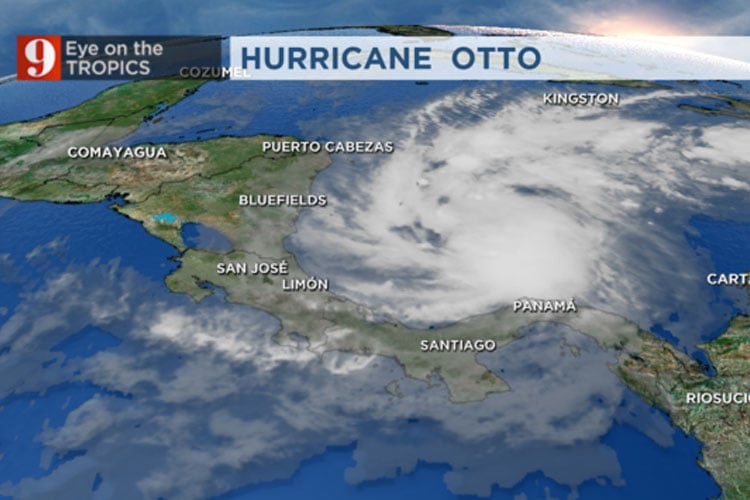 After this very sad news that the trip couldn't go ahead we quickly rescheduled for middle of January and with a date confirmed with the resort everything is back on track and should see us fishing in much better conditions.
We have just been sent an update report of November from the fishing manager Todd Staley and see if you can spot our customers who are out there right now:
FISHING REPORT
What a crazy November. It has always bothered me since in the act of political fairness they started naming hurricanes after men after years of always being named after the ladies. While folks back in the states were enjoying the succulent smell of Thanksgiving dinner being prepared, Hurricane Otto was blasting Costa Rica. (Who picked that name?) Our region of Costa Rica is considered a hurricane-free zone, and although the Osa Peninsula was not hit directly by Otto, it was the first recorded hurricane to make landfall in Costa Rica since 1851.
November recorded 186 inches of rain in the Osa Peninsula and it is so nice to see the sun shining again. The 15 feet of rain (This enormous quantity of rain was thanks to Hurricane Otto, this amount of rain is very unusual for November in Costa Rica) kept the water temperature down and some marlin and Dorado in the area but sailfish prefer a little warmer water. Yesterday some Sailfish began popping up again and the day before a feisty 300lb blue marlin entertained the Ingram group with a salsa across a cobalt blue dance floor. Dorado averaging 20 lbs and up to 45 lbs have being cruising the current breaks.
Harry Sperring and his family visited from Bristol England and enjoyed a nice 10 day stay with us. They got into some great inshore action yesterday catching and releasing a dozen roosterfish as well as some snapper for the table. Thanks for the photos Harry.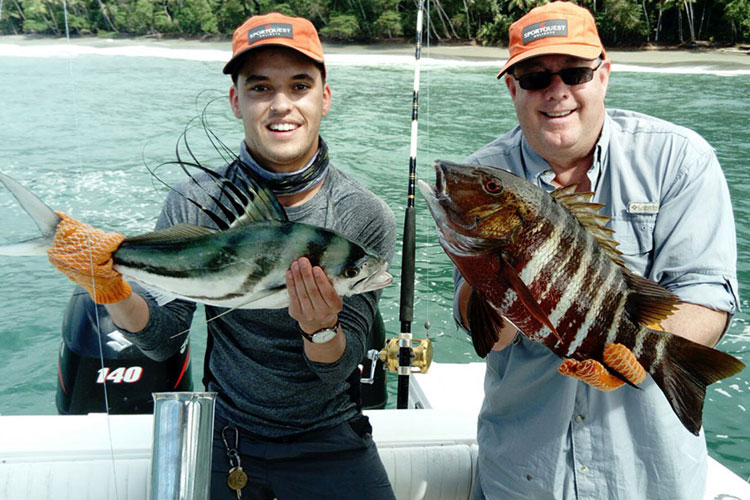 Inshore has been a sure bet and everything is active. Lots of roosterfish, snappers, African pompano and several different types of jacks kept lines taught. Deep droppers took some grouper, tilefish and a few congria. As this sun brightens our day it should brighten the offshore fishing as well.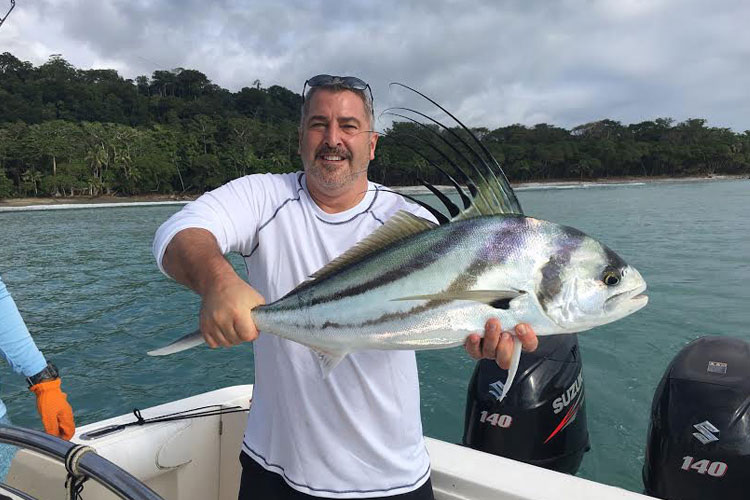 Awesome Rooster
November is normally a great month for the main Blue Marlin run and by the looks of things they are coming! The water temperature is slowing raising which will see the first run of Sailfish and of course the inshore is excellent as normal. If you would like to enquire about this stunning resort then call our office on 01603 407596 we can tailor an itinerary to suit you and your family.
To view this amazing destination in the middle of the Costa Rican jungle Click Here
Until we return from our Hosted trip, hope you enjoyed this little report and we will catch up soon. Tight lines
Paul Stevens