What an amazing start to a promising week at our destination in Norway called Å on the Lofoten Islands. The waters are full of huge hard fighting Coalfish and are being caught on all methods. Our head guide Johan has sent us a great little insight in to the first couple of days fishing from this week:
FISHING REPORT
Joy, lactic acid and bruises, is the main story from this week. The waters have been boiling with Coalfish so much so that many have just put out tackle at the edge of the boat and it has been slapped on the surface, and everyone in the boat has been full of joy and excitement. The size has also been fine with many fish between 12-15 kilos.
Halibut fishing has been pretty average, but the guide boat has managed to land some nice fish with a peak of 131cm.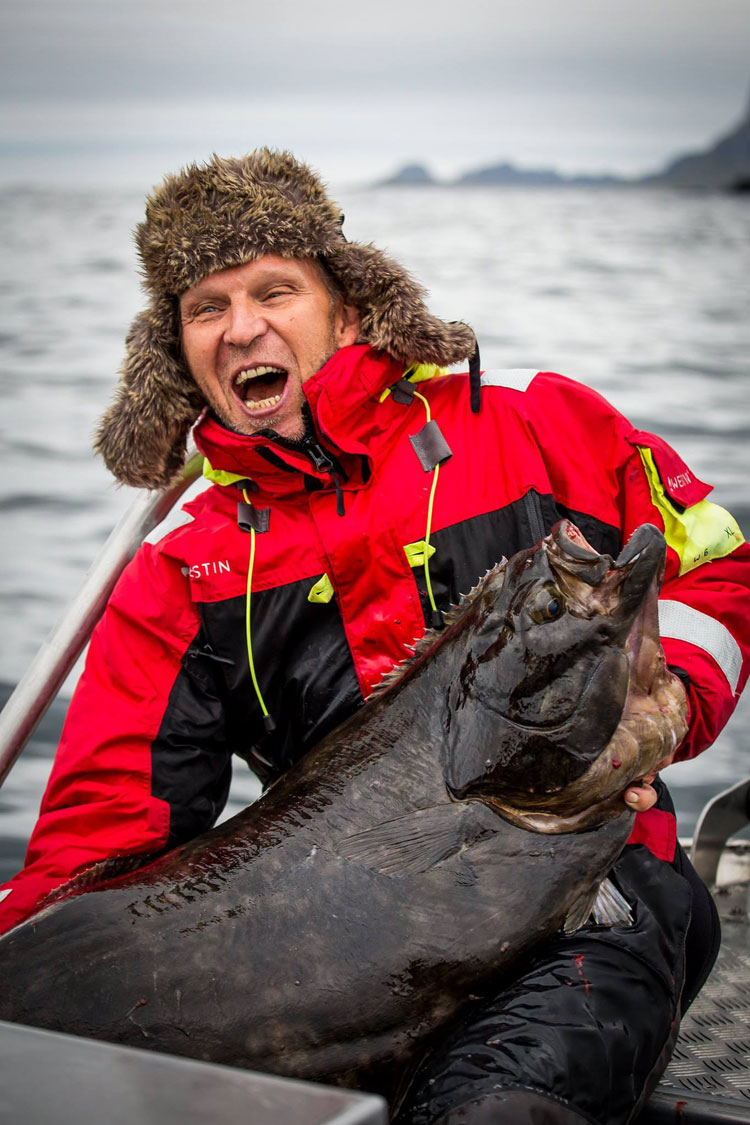 One happy Angler
Day number two went Guide boat out on a little longer trip, the weather was brilliant and the sea was flat calm. We found an area that felt pretty hot and we decided to try, and after we had seen a lot of pitches on the sonar I hear someone's line rushes out in full force, and when I look up its Kim and after a while moaning and groaning, we managed to land a nice flounder at 122 cm, nice work, Kim.
Pierre and Freddie also managed them really well the second day, a few hours into the fishing day bang on a nice fish that they saw the rise of the sonar, after a short struggle the fish broke the surface and the fight was over, 165 cm measured flounder and a natural C & R in addition to the fish they got even a 140 cm plus Halibut and some additional Cod.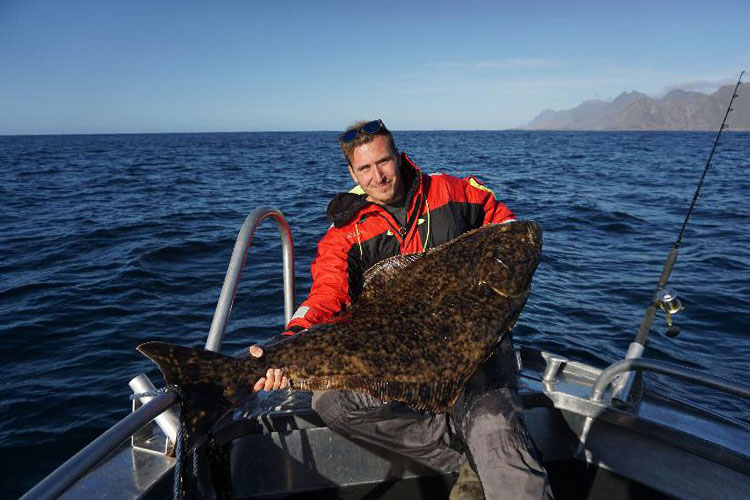 What a great start to his week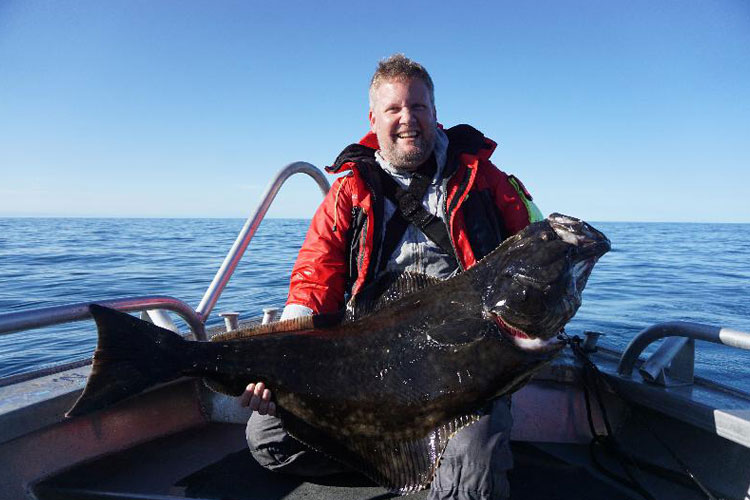 The line rushes from his reel
Johan and the gang in the guide boat managed a really good the day with 4 Halibut landed with a peak of 111 cm. The rest of the week, the weather got a little shaky, which made the fishing difficult, but we still managed to land some nice fish, yesterday came up a 122cm Halibut despite the bad weather.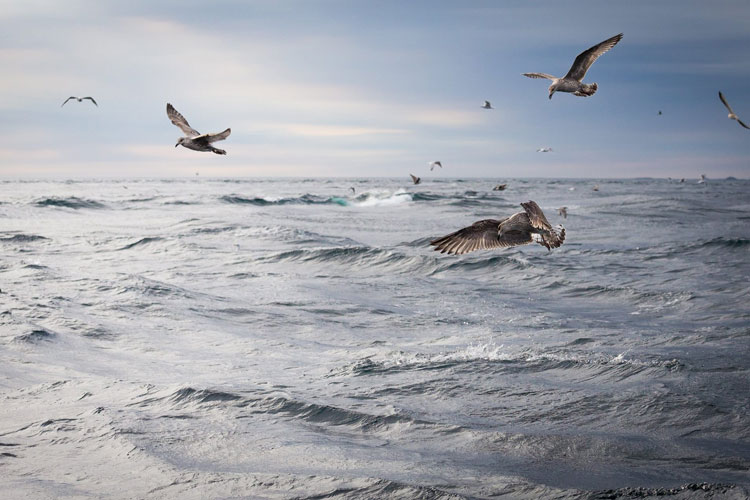 There are fish boiling everywhere
The conditions were very tough yesterday and also today, which means we can not fish where we wish and some boats in port to recharge for tomorrow fishing.
According to forecasts, tomorrow's weather looks really nice out so we hope for a glorious finish tomorrow.
We only have a couple weeks available for the whole of the 2017 season so if you want in on some of this amazing action from one of the best destinations in the whole of Norway, call our office today on 01603 407596 and we can get you hooked up with a trip of a lifetime.
To view this awesome destination in North Norway Click Here
Tight lines
Paul Stevens