Kalum River Lodge July Fishing Report
Wow what a great month it has been for all customers at Kalum River Lodge. It has been a month just full of fish and some hard fight beasts amongst them.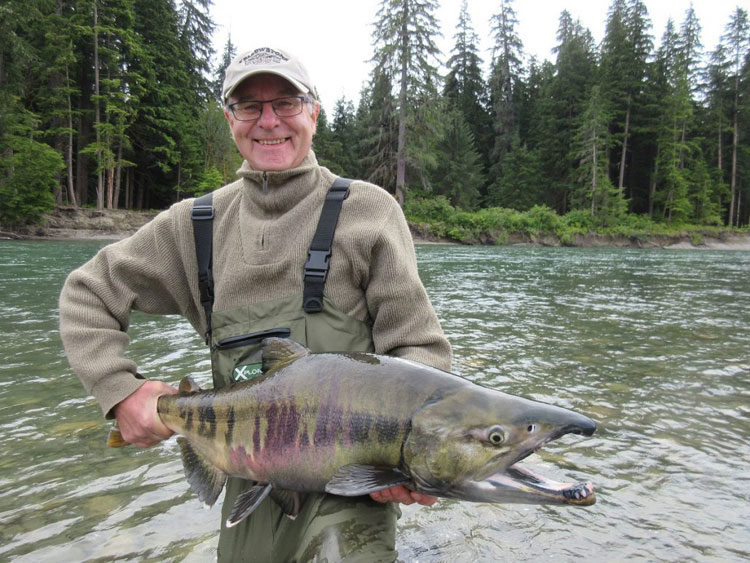 July is also known as Chum Time!!  These large, aggressive and hard fighting fish are affectionately known as the Pit Bulls of the salmon species. And this week our guests found out why!  Fly fishing for these strong fish is great fun. The guys hooked into some huge Chum which jumped out of the water before heading down river leaving their reels screaming!  below are just some of the fish landed by our customers.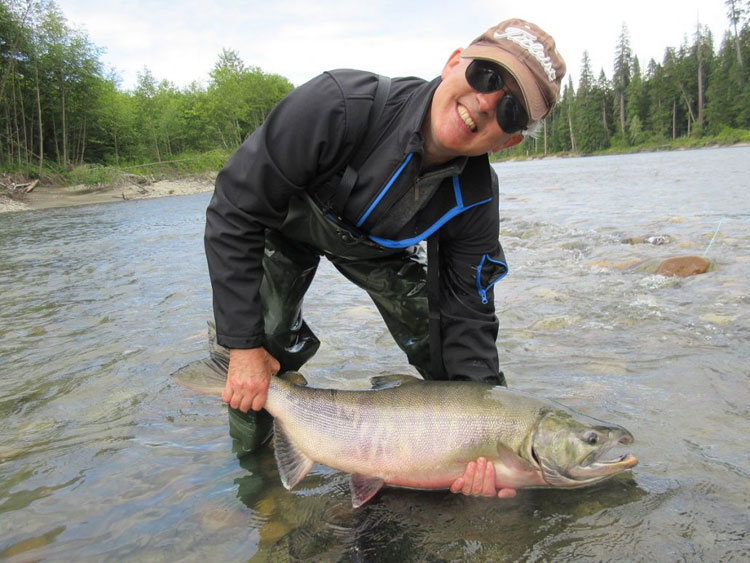 As we speak the lodge is full with Sportquest Holidays customers completely taking over the lodge again. Results from their first days fishing makes it looks like everyone on the group is already in to fish and all having a record time.
Hope you enjoy just a few of the pictures we have from the month (just far too many to share) This just gives you an idea of what you are missing and what you can expect if you join us in 2018.
As we have ONLY 1 place left for 2018 season , we will look at adding additional weeks to accommodate all customers. So if you are interested check out the full details HERE and give us a call in the office ASAP to put your name down.
Call 01603 407596.