Here we have the round up for August on the Kalum River Lodge in Canada, lots of big fish were caught with some pb's being smashed and some huge Chum salmon being caught by the customers. Take a read below and see for yourself what the Kalum River lodge has to offer.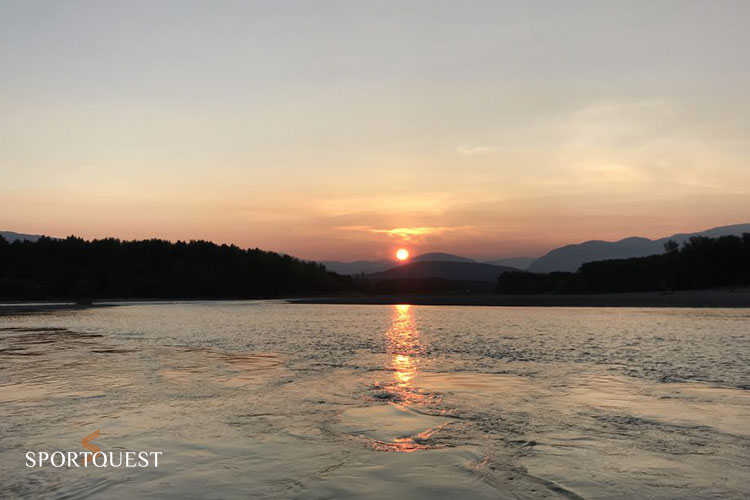 Another Hot Month! The month started with clear skies and temperatures over 30 degrees celcius. Our group from Sportquest Holidays were out catching fish. Congratulations to Michael, Derek and Bob on catching their first ever salmon. It was a memorable trip for Brian who since the age of 14 had a dream to catch a Steelhead. Now 59 years young, Brian achieved his dream at the first attempt by landing two super Steelhead in one day. There were big smiles and a few tears around the dinner table that night. Thanks to everyone for making it such an enjoyable and fun week.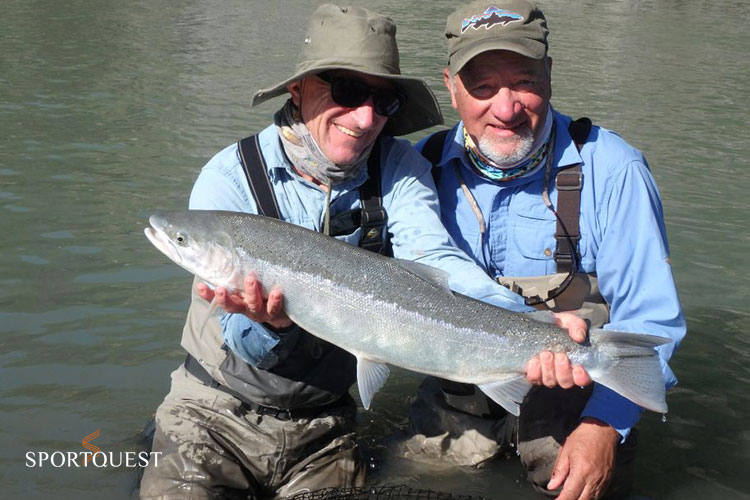 A fun filled second week with many of our regular anglers and some new guests. Some days were a bit challenging with the hot weather but everyone managed to come through with some nice fish. Anglers caught a variety of salmon as well as trout and Steelhead. Guests enjoyed floating down the Kitimat river and hooking into some huge Chum salmon. These are hard fighting fish and many battles were lost! The Skeena produced a number of fish.  Well done to Bruce Price who landed the biggest Steelhead of the week. And congratulations to Sally for a great fight with her first Skeena river Steelhead. Thank you all for a super week and we look forward to seeing you again next year.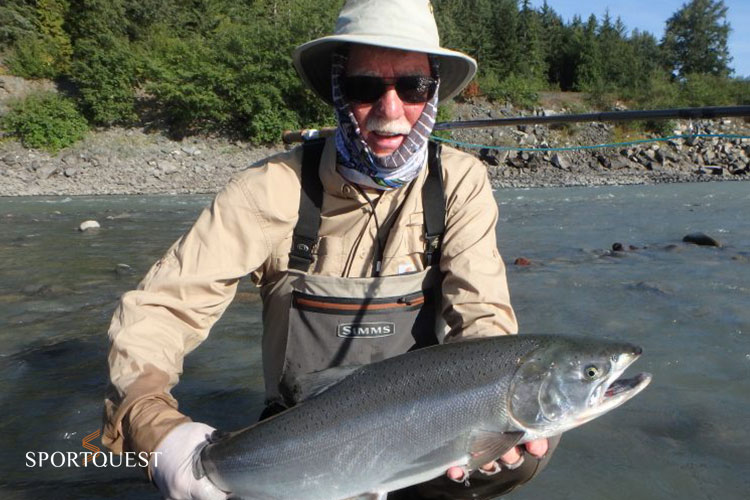 The fishing was a bit tough at the start of the week with hot days and low water. Mid-week the temperatures cooled down and the fishing started to warm up. Anglers landed Steelhead, Coho, Pinks, Sockeye and Chum. Thank you to our returning guests and our first timers for such an enjoyable week. We will order some cooler weather for you next year!! It has been fun-filled fishing week with one  group. The guys and girls join us the same week every year. It was great to see all our returning guests as well as a few new faces in the group.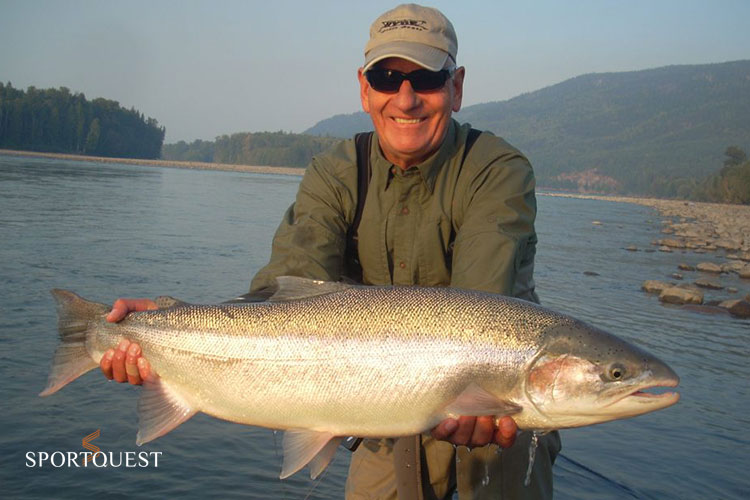 This was the last week with some big fish being caught with several large Steelhead landed. One guest landed a 29lb Chum on her first ever Skeena River fishing trip.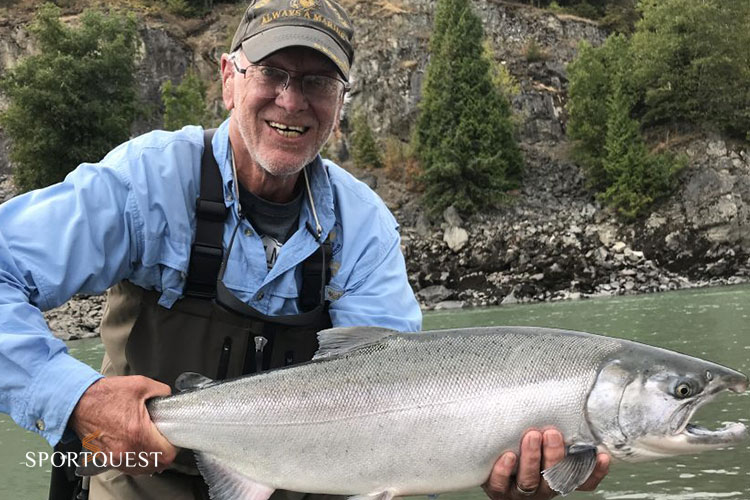 Thank you for the report, it looks like August was a very productive month on the Kalum River Lodge.
Why not book up for yourselves in either 2019 or 2020 and catch yourself a new PB, CLICK HERE to see whats we have to offer.
Tight lines
Jonny