Here we look back at Septembers report from the Kalum River Lodge and as usual the fishing has been very good with some absolutely cracking fish being caught by the anglers visiting the lodge.
The last week of August every year our long time guests start to arrive. Kalum River Lodge Veterans were joined again by 6 other anglers who have all been fishing with us for many years. It is a very special two weeks in our season when they all come to fish together again.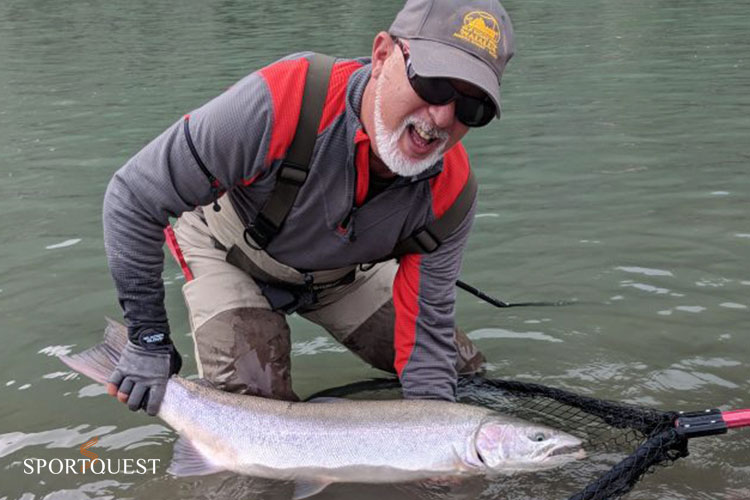 The guys were on fine form and the fish started to come to the bank. Several large Steelhead were landed. Marcus on day one landed a huge Steelhead and several other fish. Thomas caught his fish of a life time. A new member of the group, Willie, landed his first ever Steelhead, and it wasn't a small one .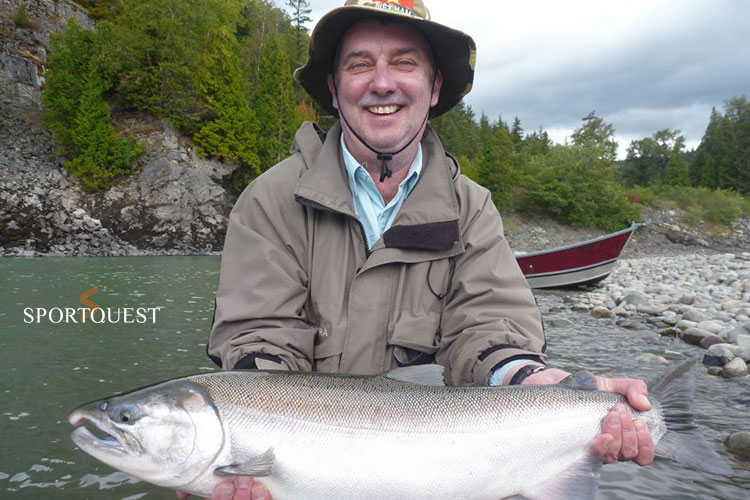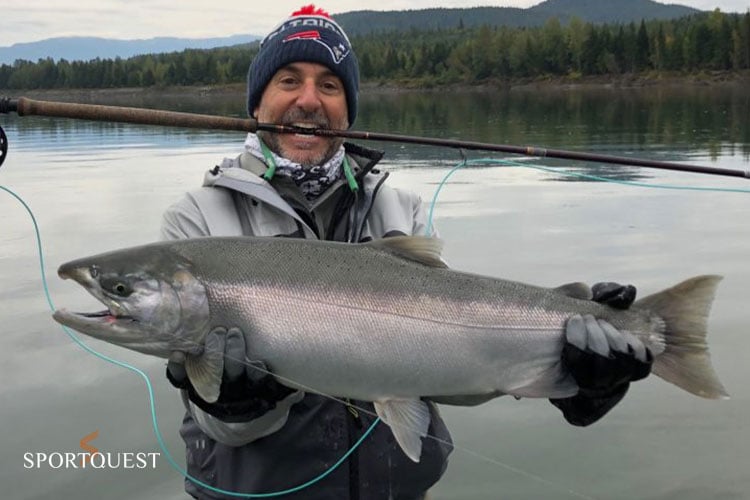 Then it was the second week for our hardcore anglers who fish with us for two weeks every summer. A few new guests joined them for what turned out to be a week of big fish. David caught his largest ever Steelhead and a number of other good sized ones too. Some nice sized Coho were landed as well.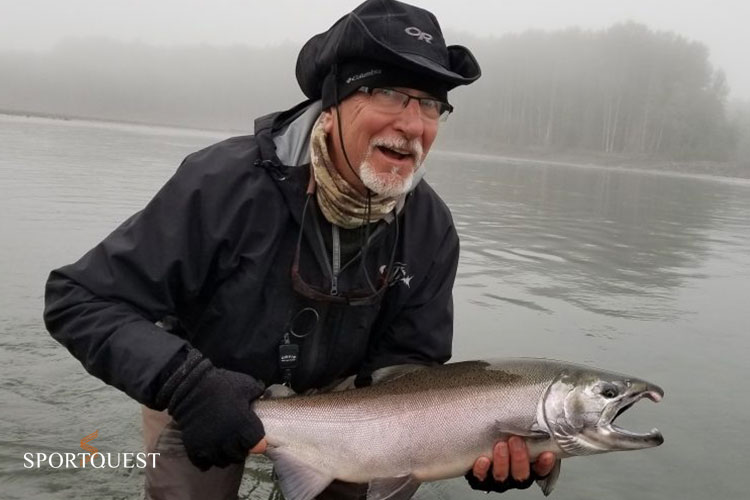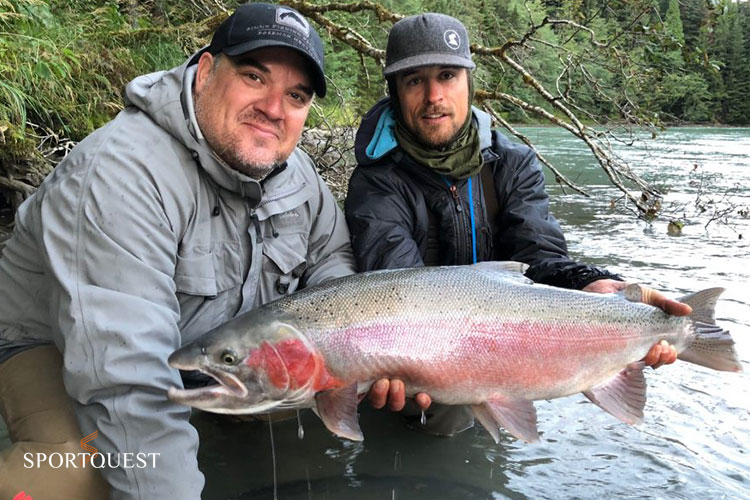 On the third week the  guests have been out on the Skeena and Kitimat rivers. The water levels are low as it is a while since we have had rain. We have had a lot of fun this week at the lodge and out on the rivers. David caught a large Steelhead on the first day, Grant landed his fish of a lifetime, a Steelhead over 20lb and his buddy Daniel landed two Steelhead in an hour – his first and second ever Steelhead.  John joined us again and landed some nice fish. Stephen and Francis fished for 9 days and landed a number of salmon and Steelhead. Thank you guys for such a fun week.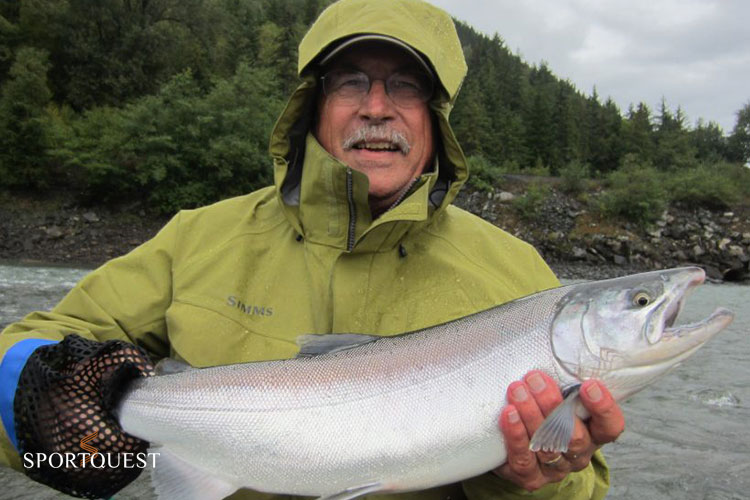 On the fourth week there was no rain to speak of although the forecast for next week is rain! Our friends from Argentina returned this week so we were all brushing up on our Spanish! The group fished several different rivers and had some great catches. Two brothers hooked into Steelhead at the same time and both came to the bank. A wonderful memory to return home with. First time guest Richard landed his first ever salmon and hooked into his first ever Steelhead which decided to throw the hook right by the net. No photo but a memorable day! Father and son team, Mario and Stephen landed some nice Steelhead and Coho. Great trout fishing at this time of the year too.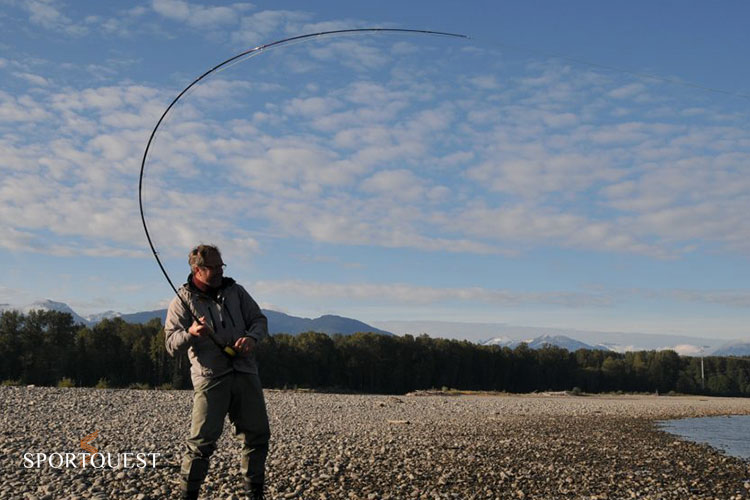 Kalum River lodge keeps producing the fish for all the visiting anglers, I'm sure you will agree it is a destination that the travelling fly angler must visit.
Why not take a look HERE at what we can offer you at the Kalum River Lodge and get booked up for either 2019 or 2020.
Tight Lines
Jonny