Kau Tapen Fishing Report Feb 13 – 20 and you could say it was a moody week for the sea trout. The freezing over night temperatures made them slow and lethargic first thing in the mornings, as temperatures rose during the day they became more active and by nightfall they were happy to cooperate.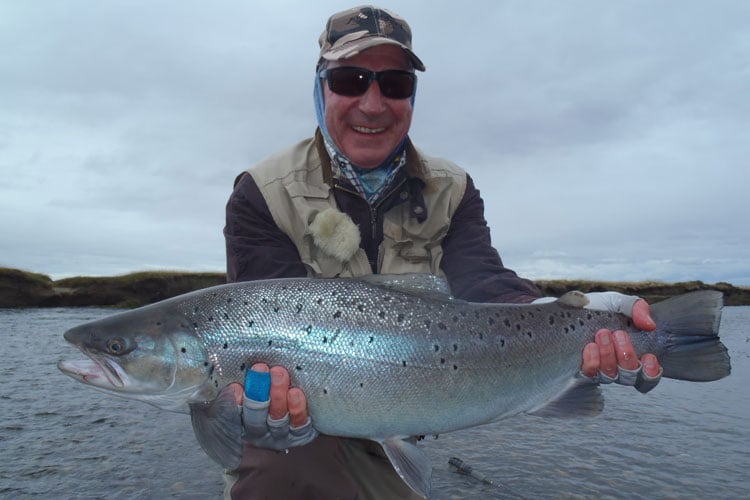 Obviously fewer fish were landed in the morning sessions but in the long run the figures balanced themselves, the simple reason being that more fish were willing to take the fly at night, having not felt the anglers hooks earlier in the day.
Scottish customers David and Lorne had been well informed of what to expect down here from their countrymen who joined us three weeks ago. They fished well throughout the week and we could well see their faces back here again in the near future. Other UK customers Jeremy and Zoe did what most first timers should consider and went to have casting lessons before arrival, they hit the ground running, landing fish on every session. The low and clear water certainly made it difficult for everyone but the whole group fished well, the extended evening sessions well in to the darkness helped with the figures for the week as the numbers during the day were way down.
Not a bad number of fish were landed considering the conditions, in terms of size plenty of fish in the high teens were landed, the largest being 18 pounds but judging by the tails of woe around the guide table late at night this was certainly not the biggest hooked.
Currently Grahams 24 pounder is still the fish to beat, lets see can we do it in the coming week.
To see the full details all about this destination and ALL our other fishing destinations in Argentina Click Here