Kau Tapen Lodge End Of Season Report and the Stats:
 • We caught and landed 1654 fish for 2132 fish hooked
• Average fish per rod per day: 1,84
• Average weight: 7,3 pounds
• Biggest fish for the season: 28 pounds in the Rio Grande and 22 pounds in the Menendez river
• 105 fish over 15 pounds and 16 fish over 20 pounds.
Another season ends at
Kau Tapen Lodge
, the first lodge built on the Rio Grande River in 1984, soon celebrating its 30th anniversary. It's been an interesting season with solid overall results in terms of catch, size, and quality of fish despite unusual weather conditions. True story, the fishing was tough at times. But it was also awesome: fresh fish hammering big streamers, great moments at the lodge and on the river, and good laughs with our guests.
The lodge was full almost all season, with sticks from the USA and UK, as well as Spain, New Zealand, Russia, France, Switzerland, South Africa, and more… Many in the mix included familiar faces and we of course saw plenty of new guests primed to discover the Rio Grande for the first time. The river has received a ton of publicity over the years and it's impossible not to enjoy such an amazing place. Not only for its fishing but for the level of service, tasty cuisine, plush accommodations, and attentive staff.
For 2013 we welcomed our seasoned team of international guides, lead by Max Maemev from Russia, his 16th season; Matthew Solon from Ireland, his 3rd season; and myself for my 6th on the river and my 3rd at Kau Tapen Lodge as fishing manager. Our guide Pelle from Sweden, who's guided with us for several seasons, went to Villa Maria Lodge this year. In his place we had Max Ramsden from the U.K. Local guides included Fabian, whose experience includes Villa Maria in 2009 and last year on the Rio Irigoyen. Charly, from northern Patagonia had been guiding in the Junin de los Andes area for more than 10 years. Together they formed a great team all season long, and it's been a real pleasure working with then.
Weather was up and down and unstable throughout the season. From cold and high water, to low and warm water. Wind was also an important factor and we had many days where it blew in the wrong direction (upstream from the east), or no wind—which is always challenging. However, by the fourth week the river was "on fire" and all the pools boiled with fresh fish. Catch rates were fantastic—plenty of action and fun! Our group got an extraordinary number of fish per rod, per day and some good fish, too. All fresh! On our best day we landed 51 fish, including some sizeable sea trout. We also had other great days, when the river showed us its full potential. On January 23, for instance, we averaged 7.5 fish per rod with several weighing more than 16 pounds. Our biggest sea run of year was landed by guest Heinz M. from Switzerland. He hooked and landed a beautiful 28-pound buck on a small rubber-leg nymph. His partner also hooked to a nice 15 pounder in the Dead Guanaco pool.
The Menendez River (main tributary of the Rio Grande) fished great this season and more and more guests are interested in trying it. One of our best trout was caught there. A 22 pounder landed by Jacques from France and our guide Fabian. This amazing fish took a size 14 EMB on a full floating line and a short, fast sinking-tip. This tributary is a jewel and one of the most amazing sea trout rivers available in the area.
In closing, I'd like to thank all our staff for their hard work this season—their comment cards have been full of praise. I would like also to thank our guests for joining us at Kau Tapen Lodge. We hope to see you again in 2014.
Have a great 2013 fishing season worldwide and tight lines!
We have very limited rods available for next season so if you would like to reserve a week or two then please dont hesitate in contacting us on 01603 407596 or you can simply view this tour by clicking HERE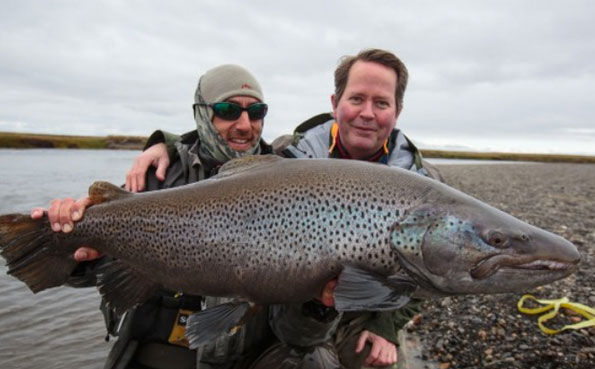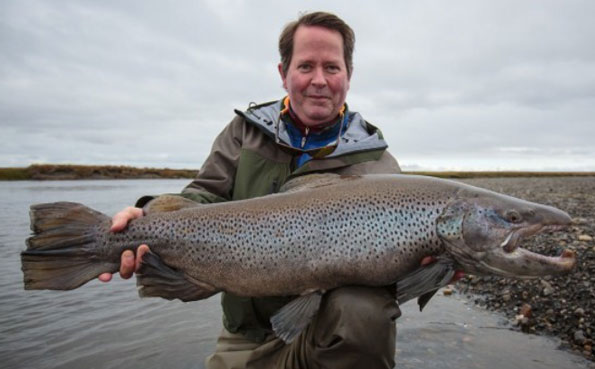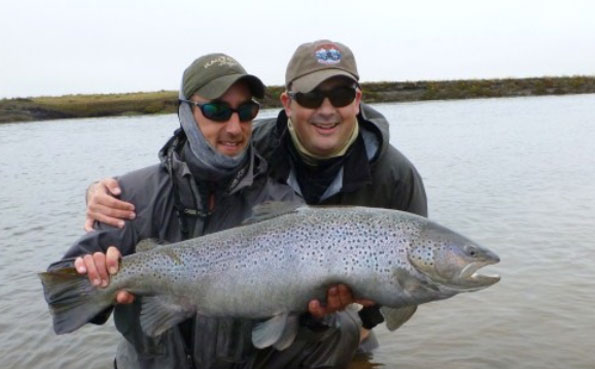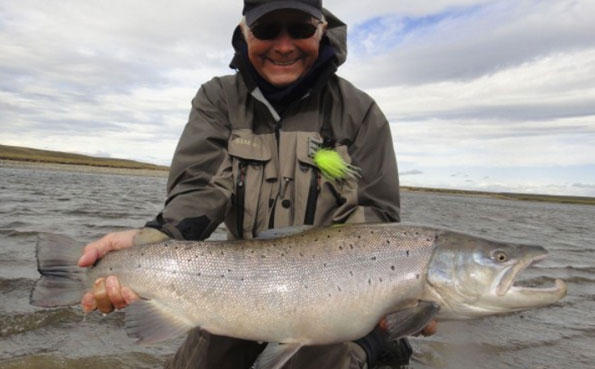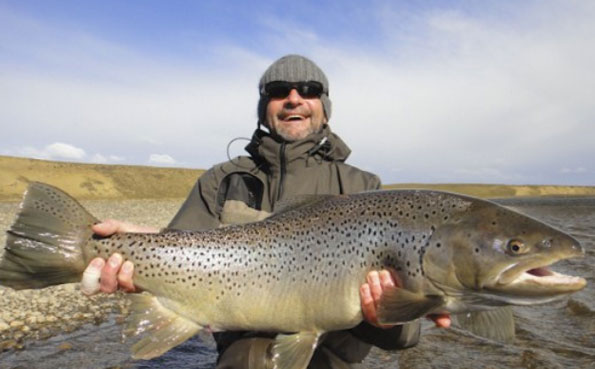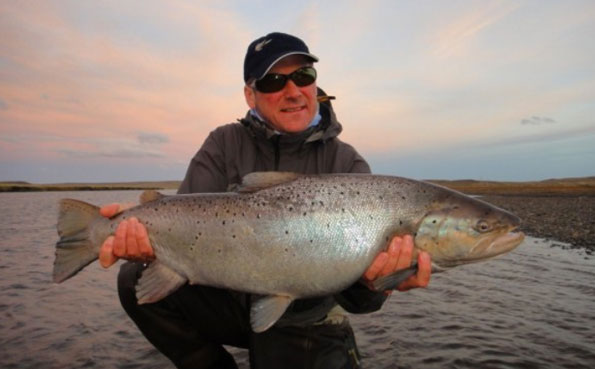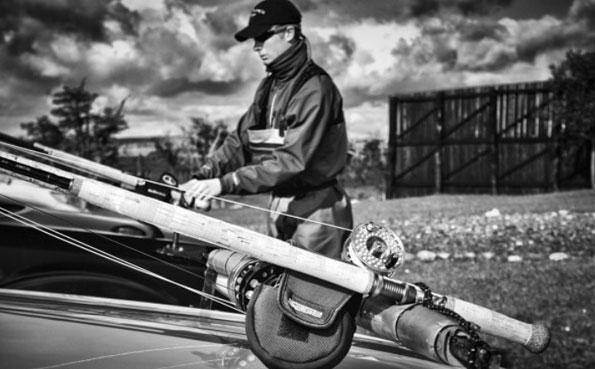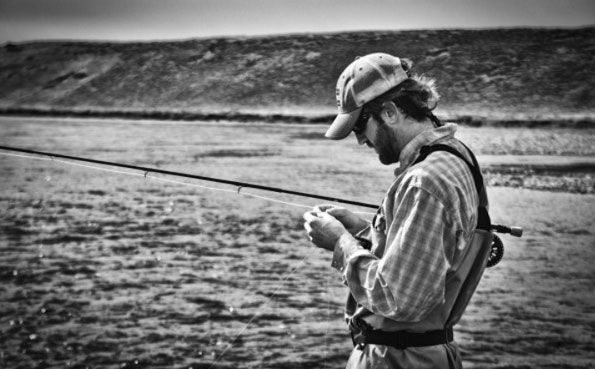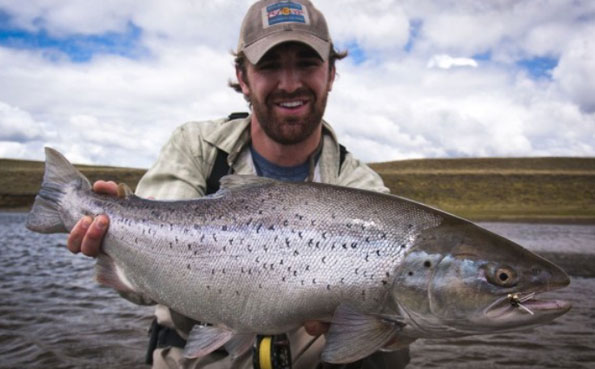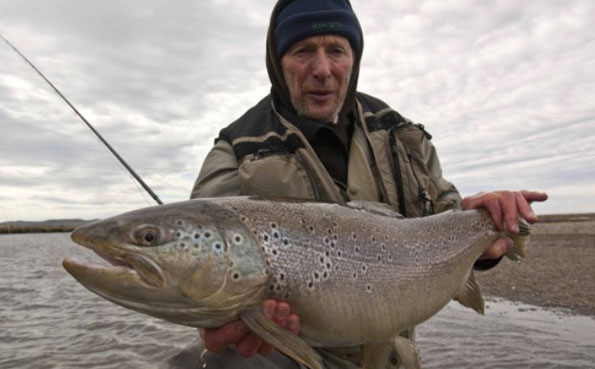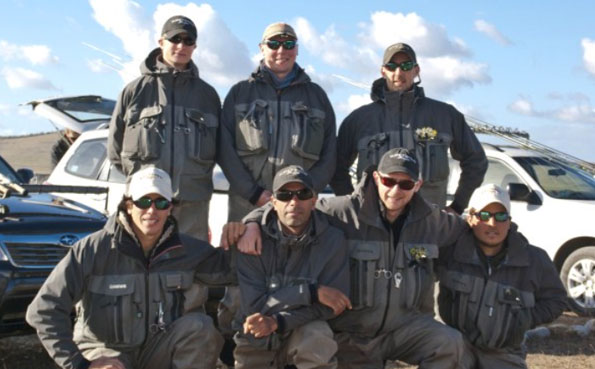 Also why not view all our fishing destinations in Argentina,
Click Here