The Goodnews River and our lodge is very fortunate to have enjoyed a long history of incredible runs of all 5 species of Pacific Salmon. However as many of you know, the run of King salmon both on the Goodnews River and in the entire Kuskokwim River drainage has experienced lower than historical escapement numbers in the last few years. In order to protect the stocks of King salmon, sport fishing for Kings has been closed on the Goodnews River for the last 2 years by the Alaska Department of Fish and Game.
In 2015, however, the River experienced a much more robust run, with the number of Kings reported being the strongest in the last 5 years. Based on this trend, the Alaska Department of Fish and Game Department has told us that as of today, Sport Fishing for King salmon on the Goodnews River will be open for the 2016 season for catch and release fishing!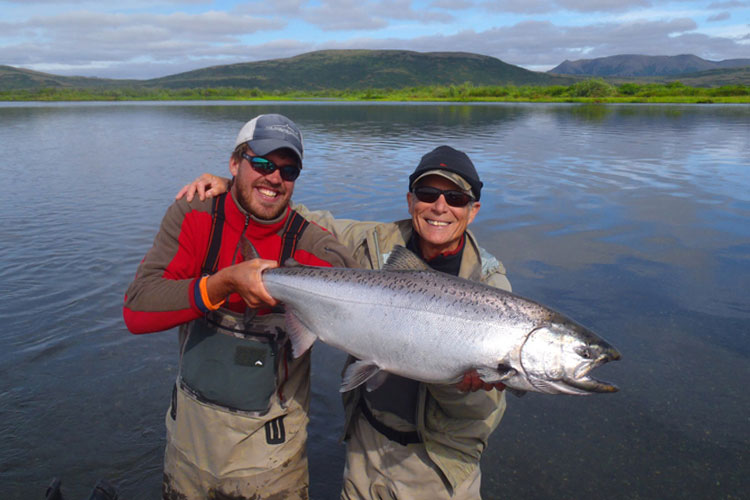 Therefore if you've been hesitating in making plans to visit the Goodnews River Lodge in July because you didn't know if you could fish for Kings, now is the time to act to secure a prime space. The week of June 29-July 6 is almost sold out, but there are plenty of spaces available in the other prime weeks.
All of the details for each week of King Salmon season can be found on the "Dates & Prices" tab of the tour along with the full trip details. Click Here to see full tour details.
Don't miss out on this great opportunity. Just fill out the "Make an Enquiry Form" and we'll get back to you with the latest availability.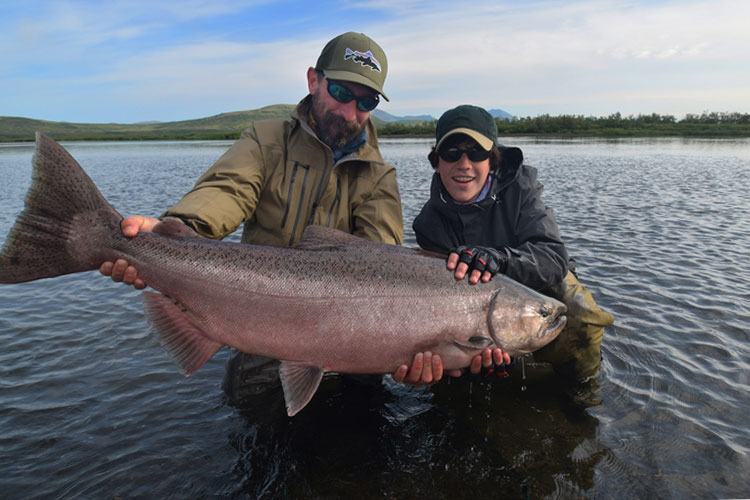 We look forward to welcoming you to the Goodnews River Lodge to do battle with the mightiest of all Pacific Salmon. After all, there's a reason why they call it the "King"
Alternatively if you would like to see ALL our King Salmon destinations from around the world Click Here