Las Buitreras Fishing Report Week 6 and yet another multi-national group consisting out of anglers from Sweden, Ireland, USA, Denmark and France rejoined in Southern Patagonia to chase the illusive monster trout of the Las Buitreras Beat.
Just like last year, the pack of regulars was lead by Christer and Annakarin Sjöberg, or Annakarin herself to be precise. After landing the still pending lodge record, a cracking 32,5lb fish with guide Hernan Garcia, some two seasons ago, she started off with a chrome bright 20lb fish out of Outer Limits. The pace was set, but rest assured that she left nothing untried to secure her position on the top of the charts. A 103cm long fish that weighs in at a 25,3lb cemented her position on the top.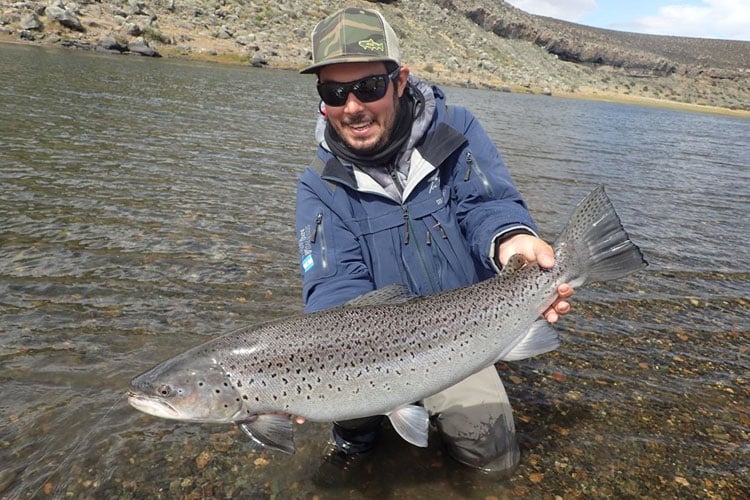 Despite these two magnificent specimens, 3 more fish cracked the magical 20lb barrier this week. Yet again, we were fishing a 10lb.+ average week on the seatrout side of things. 54 fish made it into the book, several were lost due to the demanding low water conditions. The dry conditions asked for relatively small flies and tippets – not necessarily the best pre-set to fight some of the biggest trout on the planet.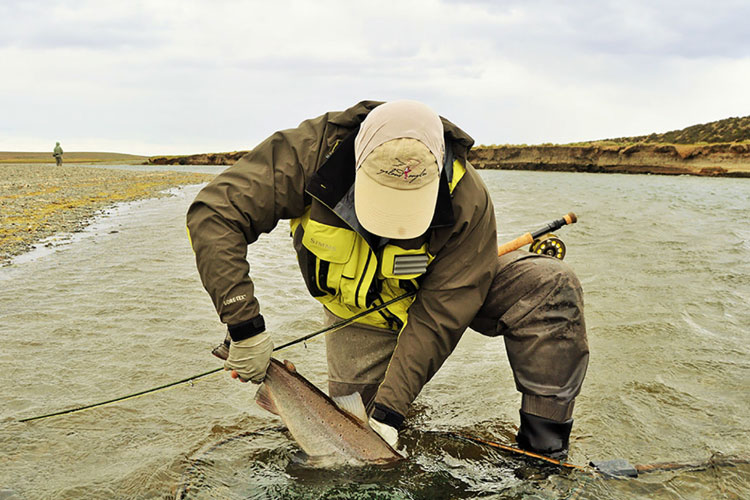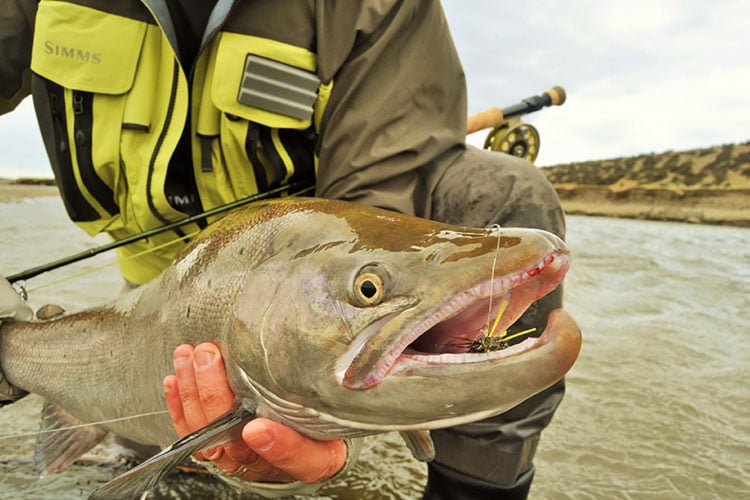 Our dear regular Kerry Hardy got into a brawl with a monster fish on a 9ft 6 weight that ultimately pulled out. Never give an Irishman a reason to seek for revenge.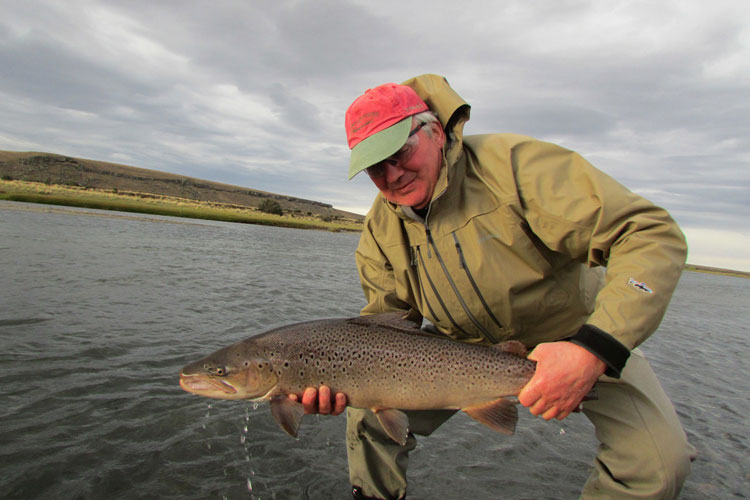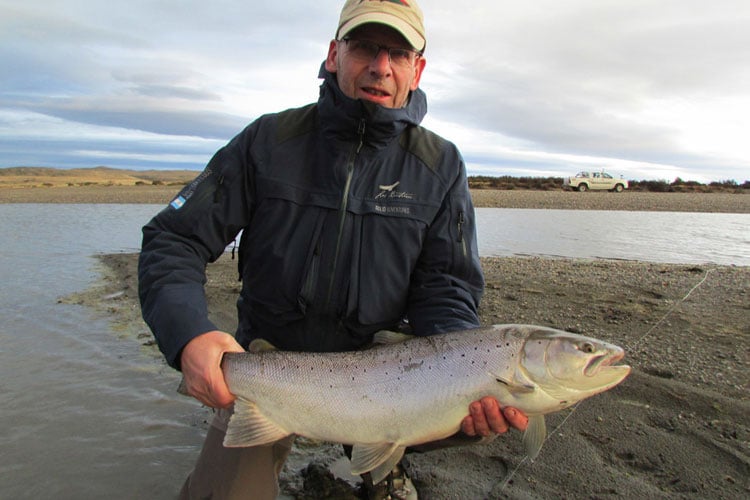 Every day we saw a lot of movement of fresh fish pushing into the system. It's a strong year for the Rio Gallegos strain and we hope that the trend continues into a bright future.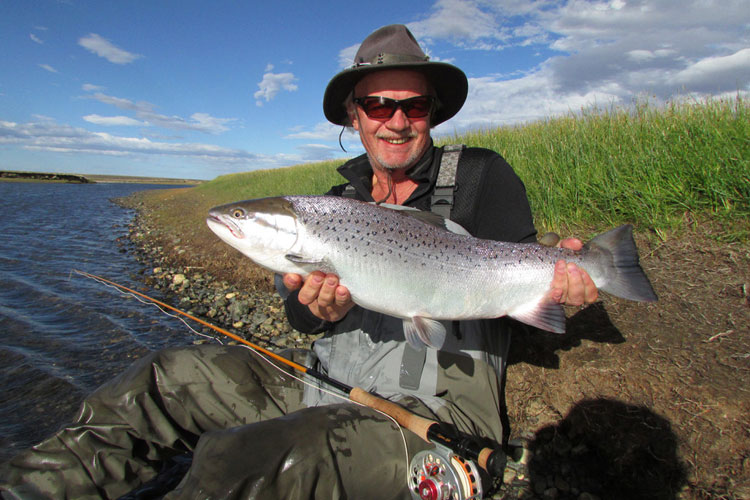 Total Nr of Fish caught: 209
*Total Sea Trout caught: 54
*Biggest Sea Trout: 25,3 lb ANNA
*Average Weight for Sea Trout: 10,2 LB
*Total Brown Trout: 155
*Biggest Brown Trout: 6 LB
Thanks guys for yet another great full week report. Hope the fishing carries on throughout the season. If you would like to read the full tour details of the best Sea Trout fishing in the world simply Click Here
If you would like some advice on best times to travel or simply a chat about this amazing destination feel free to call us on 01603 407596