Las Buitreras Week 8 Report and we were pleased to see some new faces from England and Scotland who all had nothing but fat chrome sea trout in their mind and of course a good time. The conditions upon their arrival were still not ideal, with low water level, and unusual cool temperatures in the water. Nevertheless, the results after the first day were quite good, with 7 fish landed and the biggest reaching the 14 pounds.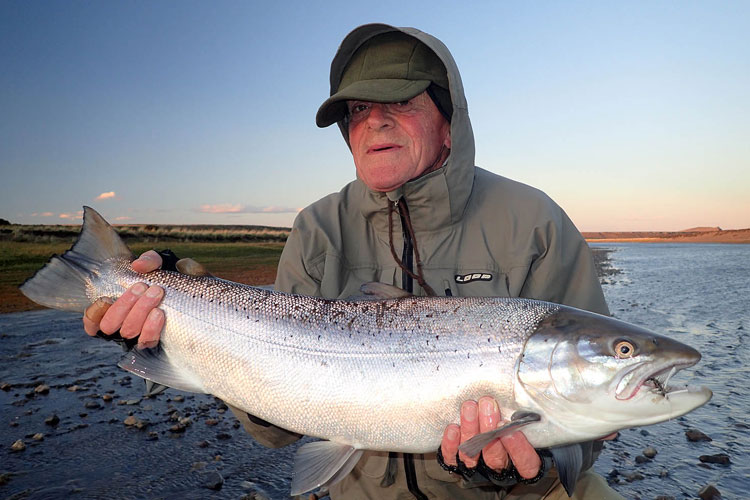 On Monday the group had a chance of experiencing the famous winds everyone talks about, with a chill feeling that meant only one thing: storms up in the top of the system, on the Andes. Not long after that, our guides started to notice that the river was coming up, pushing all the algae that was on the bottom, and stirring up all the mud.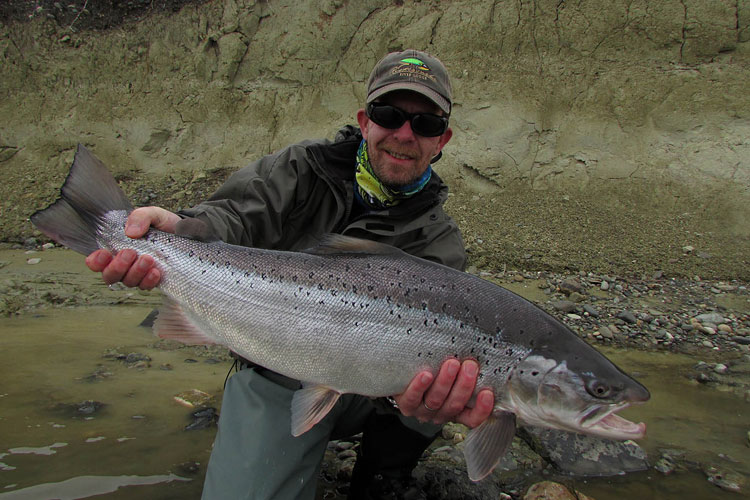 By Tuesday afternoon the water level was 85 cm higher, and of course very colored. Which unfortunately meant that the group was not going to be able to do any fishing in the following day (or two). Although this was a frustrating time the group understood that once the river started to drop and the water clarity started to clear the fishing was going to be mental and more than make up for any lost days. For the river would go from the most difficult condition to perfect condition in a matter of 2 days or so.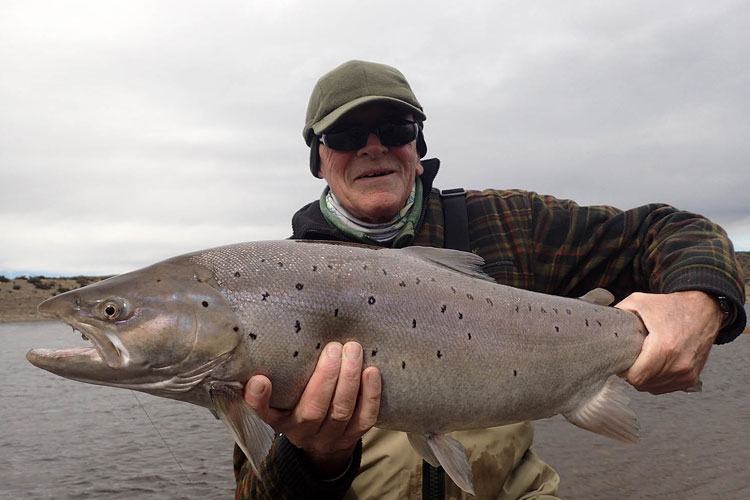 By Thursday everything started to improve, stable water level, and a better clarity. This led to 18 sea trout landed plus 7 other lost, all in one day.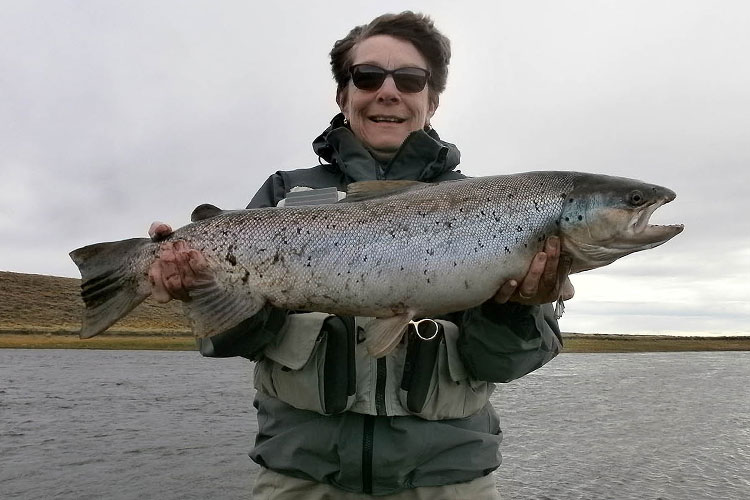 So Friday was the day that made all the waiting worth it. Another 15 Sea Trout landed and again a number lost. Lots of action all over, with some pools like Heavy Weight, 38, Corriente, and most of Beat 1 working well, and holding a number of big, fresh and active fish.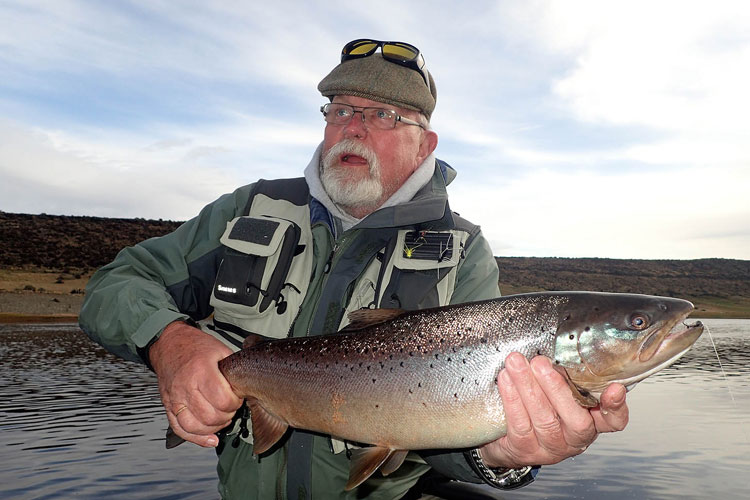 Adaptation is the one thing that this river requires the most, and in a week like this the work of the guides is the key. Knowing the river and how to be ahead of what's going to happen makes the difference.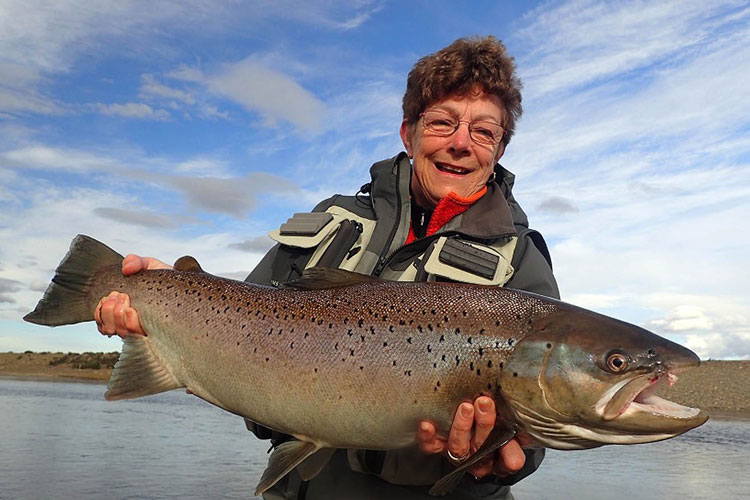 We are now looking forward in the fishing report of week 9 for more of our customers are at the lodge and the river conditions should be PERFECT
Total Nr of Fish caught: 112
Total Nr of Sea Trout caught: 47
Biggest Sea Trout: 20lb Henry H
Average Weight for Sea Trout: 10,8 LB
Total Nr of Brown Trout: 65
Biggest Brown Trout: 4LB
To see the full details all about this destination and ALL our other fishing destinations in Argentina Click Here