Las Buitreras Week 9 Report and with more and more guests are starting to explore the add-on programs as well as the beautiful countryside of the St. Cruz province in addition to their Sea trout experience down at Las Buitreras.
This week stands exemplary for an out of the ordinary schedule that we can of course tailor around your stay with us while in Argentina.
This week we had 8 customers male and female and it didn't take too long before one of the week's top fish was claimed by a lady once again. Helene who subdued a 21,5lb fresh chrome sea trout in Old Bridge pool that set the pace for the week.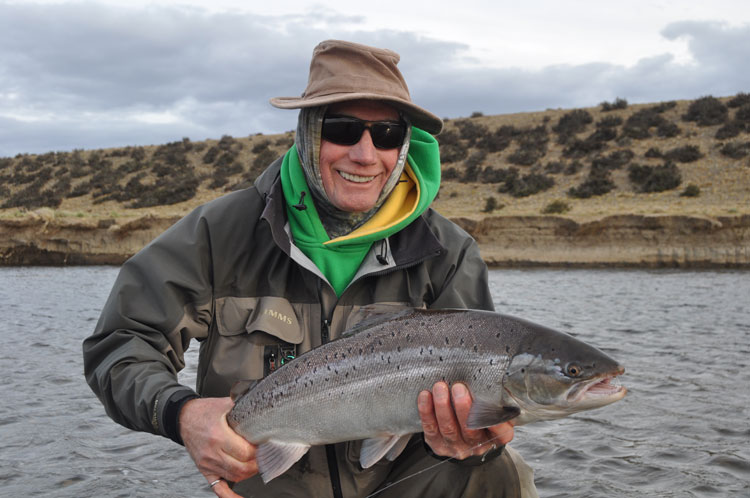 At the start of the week conditions where good as the previous week we had a big push of fresh water and consequently a fresh run of bright-chromed fish. Which gave everyone the opportunity to get in to fish. Then the weather changed to bright sunny days and NO wind, which makes difficult fishing conditions and makes the fish skittish. Charlie Barke from Sportquest Holidays in the UK, who is used to finicky sea trout from back home, played his cards very well. Ultimately he could claim the fish of the week a stunning 25lb fish from famous Island stream. His travelling partner Charles also managed to put some nice on the bank with fresh fish up to 17lb so congratulations to them both.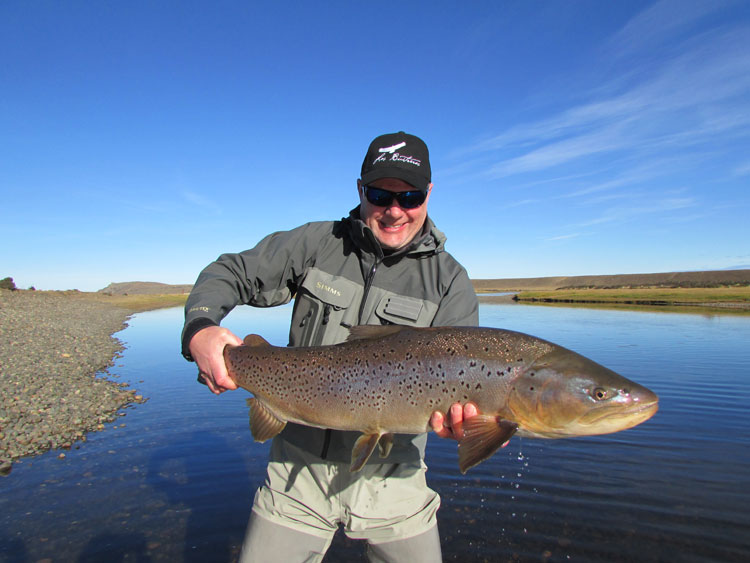 Considering the conditions and our venturing anglers who also spent quite a bit of time exploring and not fishing, a 54 fish week is more that we could ask for under tough circumstances.
Again, a fine and long leader was the perfect setup for single-handed rods and small flies.
Figures and pictures for the week all below.
Total Nr of Fish caught: 129
Total Nr of Sea Trout caught: 54
Biggest Sea Trout: 25lb Charlie B
Average Weight for Sea Trout: 8,8 LB
Total Nr of Brown Trout: 75
Biggest Brown Trout: 5LB
Interested in joining us next season Click Here to see the full trip details, dates and prices.