Sea Trout Fishing Argentina Fishing Report for week 5 at Las Buitreras we received a group of anglers from Sweden, Wales, Ireland, England and US.
For David it was his second time at our lodge, coming from the US with his friend Ginny. For her this was a mix of fishing and casting tuition, something that has been a reason for many anglers to come. In other words, Speycasting clinics with our guides/instructors on the riverside while fishing the waters of the Río Gallegos. What better way to learn?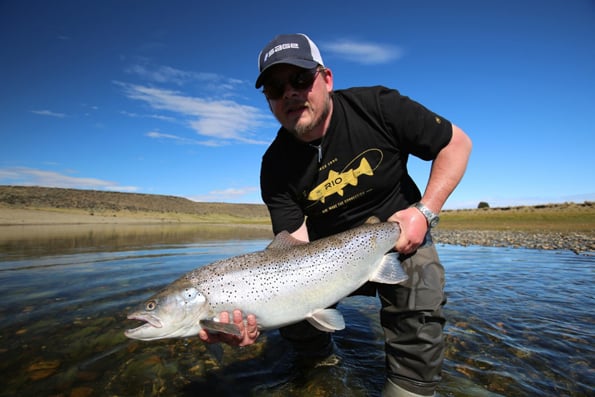 The water conditions for the beginning of the week were probably not the best, as the river kept low and clear. Sunny days and warm temperatures made the anglers and guides focus on the mornings and late evenings. The level was -15cm and the water temperature ranged the 10-16°C.
For the conditions the leaders were extended up to twice the length of the rods, and the flies for the conditions were mainly Salmon flies in sizes #10 and #12, with the usual rubber legged nymphs in similar sizes.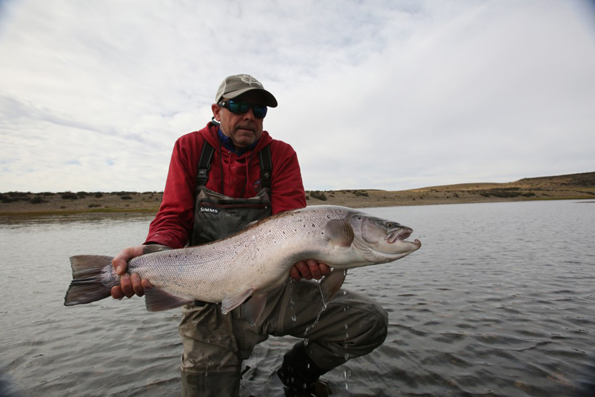 The tactic was simple, looking for running water as the best place for the fish to get oxygen. Runs like Outer Limit or Lawsons Pool were the ones as well as Turning Bank in Beat #1 were Rob Conway managed to land a 16lb male helped by guide Pollo.
There was a marked arrival of a fresh run of 5lb sea trout, normal for this part of the season, providing of more action in between the takes of the bigger ones.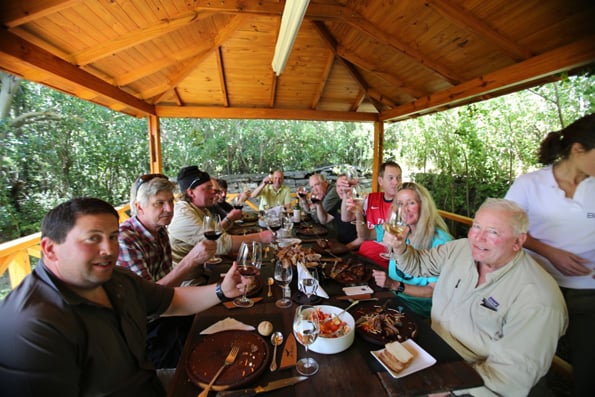 The figures:  41 fish caught (sea trout over 4 lb) with the biggest one, a 19lb caught and released by Tomas Laine from. 12 sea trout for the top rod of the week, Lawson Jones from Wales and the average weight for the week 7,4 lb.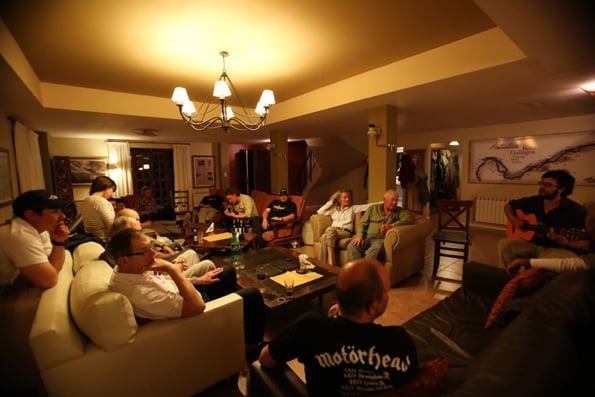 To view all the details about this destination Click Here
If you would like to see all our fly fishing destinations in Argentina Click Here