Another great Las Buitreras Report and week on the Rio Gallegos, as expected the river level rose over 1 feet and everyone was eager to get out fishing. Even though we had a very stiff unusual upstream wind, which tested everyone's casting skills.
For angler lady angler Anna, holder of the record fish of the river from last year (34 lb sea trout caught in Little Corner) it was easy again, and right away she managed to land a 13 and a 20 lb sea trout in the Outer Limits –beat #3 to get the pressure off on the first day.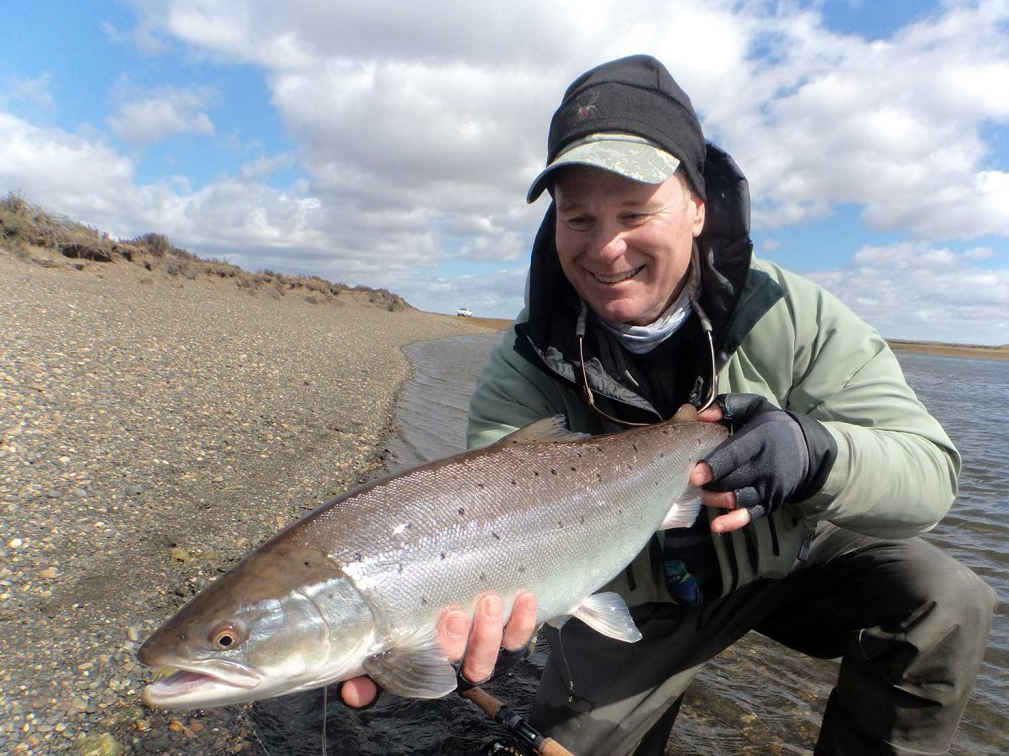 By the second day the river slowly started to drop again but gave Joseph time to do his part in the Limit pools too, by catching and releasing a 22lb beauty. Las Buitreras Report and so many big fish in the first few days was an amazing start.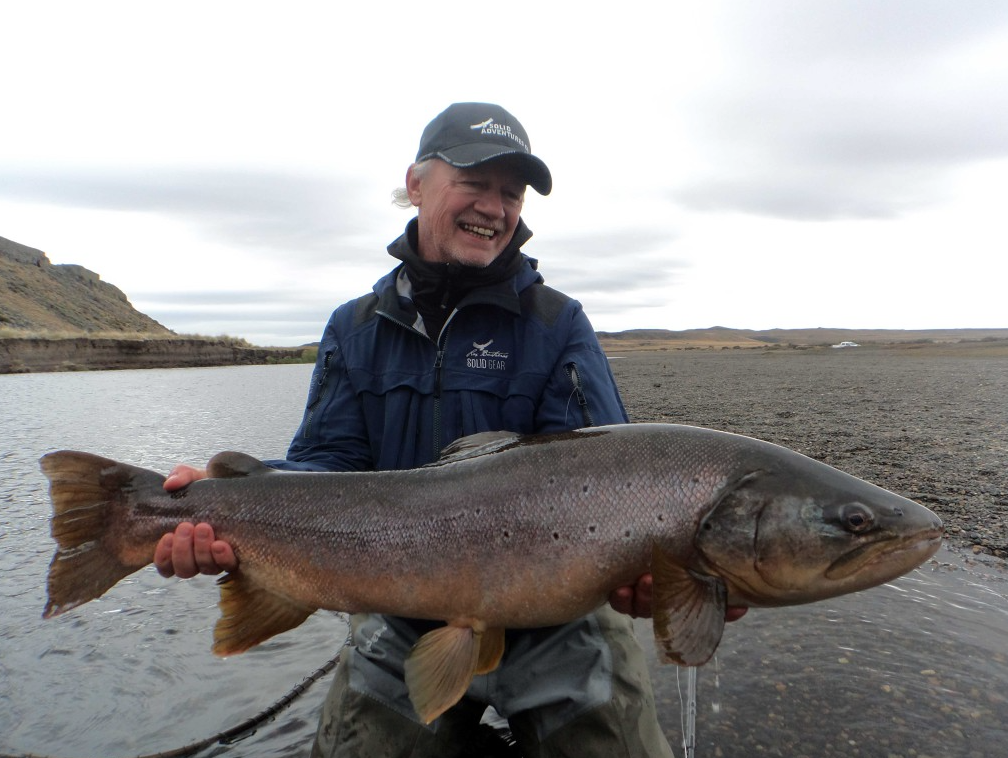 The strong winds from the Andes followed the rest of the week, but the difficult conditions didn't stop Diane from landing another gorgeous sea trout, this time in "C" Pool, a hen fish of 22 lb, or Bjorn from landing two large fish in a row Las Buitreras Report.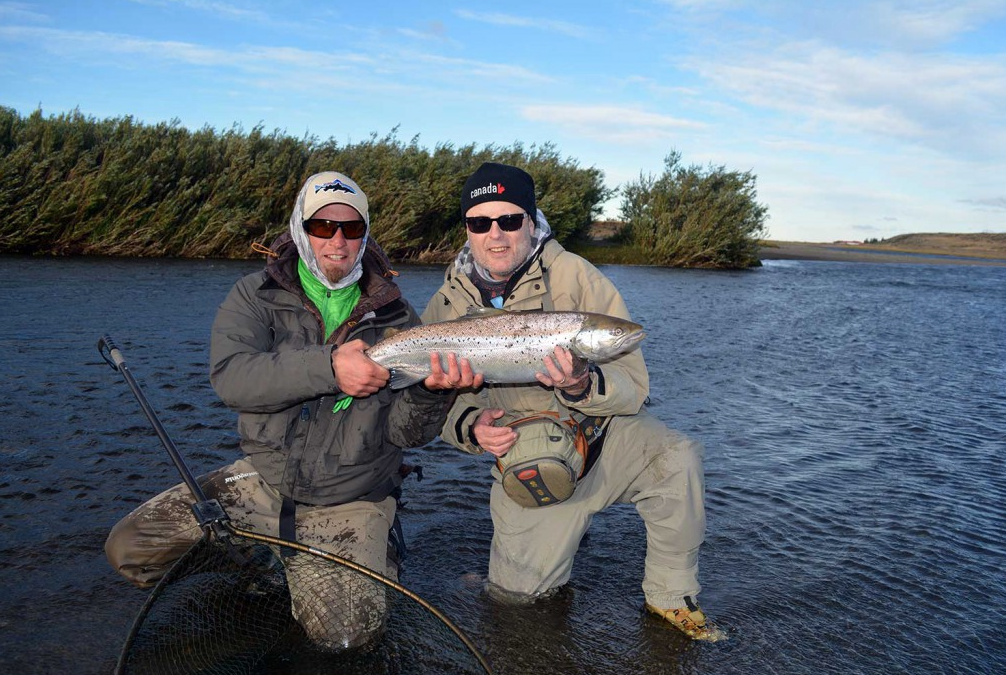 Thursday evening was time to give the proper closure for the week, spending the evening together with the whole staff, enjoying the chef's Mexican dishes, enjoying quite a few bottles of finest Argentina wines recounting all the stories of the week.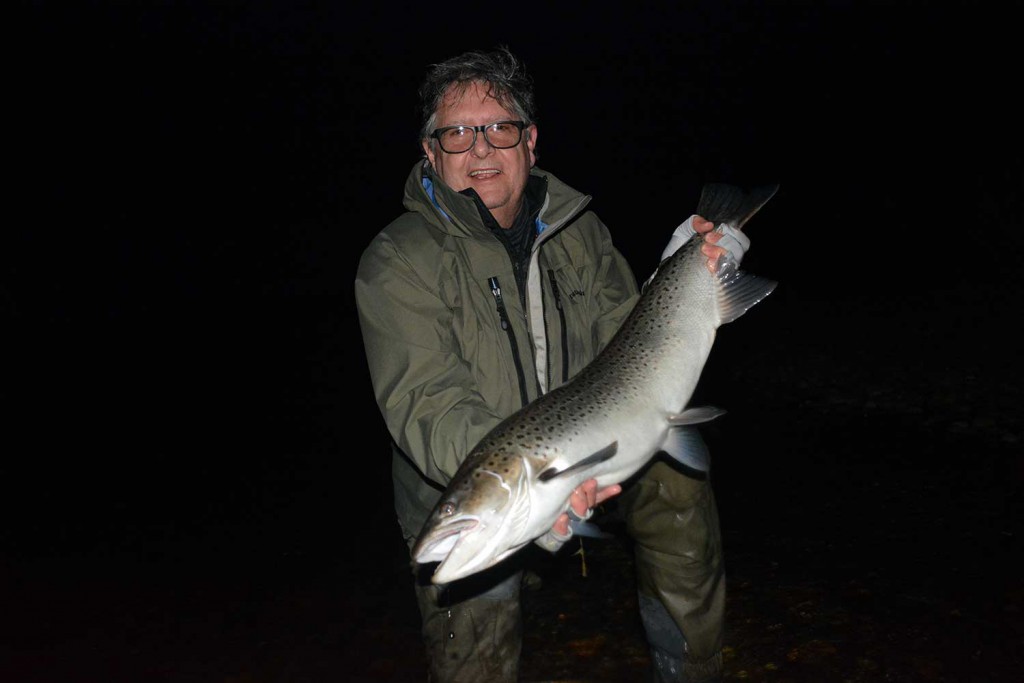 All in all a great week with some plenty of big fish over 20lb, no 30lbers this year, but just goes to show that week 8 year after year keeps producing the results. Plus just proves that the number of fish and the average size of the fish keeps increasing year on year with our Las Buitreras Report.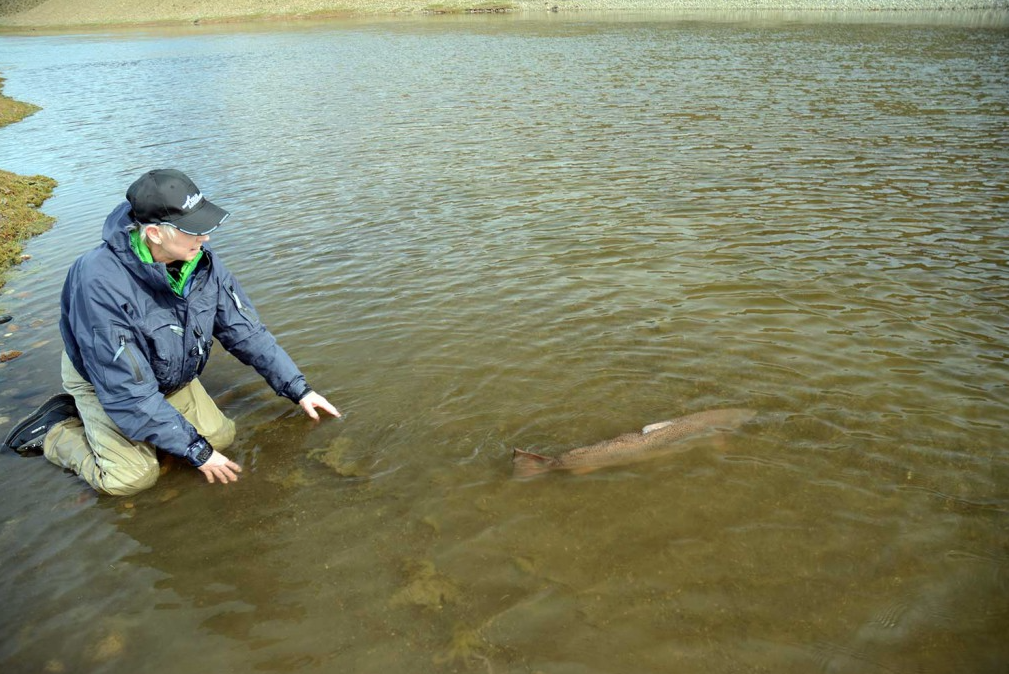 View the full details of Sea Trout Rio Gallegos Las Buitreras Click Here or alternatively view all our fly fishing destinations in Argentina Click here
Kind Regards Peter