Havoysund's 2018 season is nearly at an end and the fishing in the last week has been phenomenal with some monster halibut being caught by the guests. Here is the latest report.
We have kicked off the last week of the season in Havøysund, we have had a great introduction to the week with good weather and amazing fishing. As usual, it has been fished hard after large Halibut and we have been on the sea all the bright hours of the day. The week turned out to be a real good start for some while others had a rather slow first day, but it did not matter when we had a great afternoon and evening with a glorious sea and a fantastic sunset.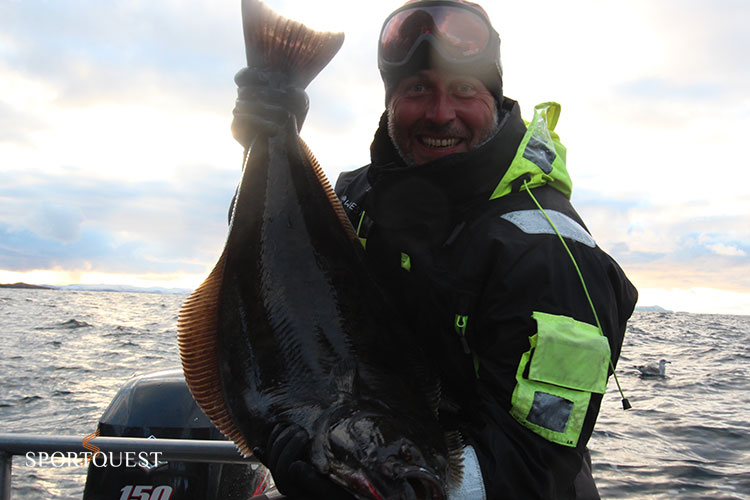 Boat 5 had a magical start to the week when they managed to land a fantastic 188 cm (215lb est) fish followed by one of 143 cm (89lb est) and some less. During yesterday we headed out for big fish and the feeling was good when we left the harbour, at 6:00 am already on the first drift, we had a smaller fish around 120cm (50lb est) as warm up. Hampus hooked into a REALLY big fish, the fish, I swept up my rod, but before I saw him it was bending too, and I hooked into yet another REALLY big fish, this made for a real chaos . This was brilliant and we were hard to believe what happened, but after 5 minutes of struggle, Hampus was unsuccessful and how big the fish was we never really know, but after while we were able to land my fish and measure it to amazing 196 cm (246lb est).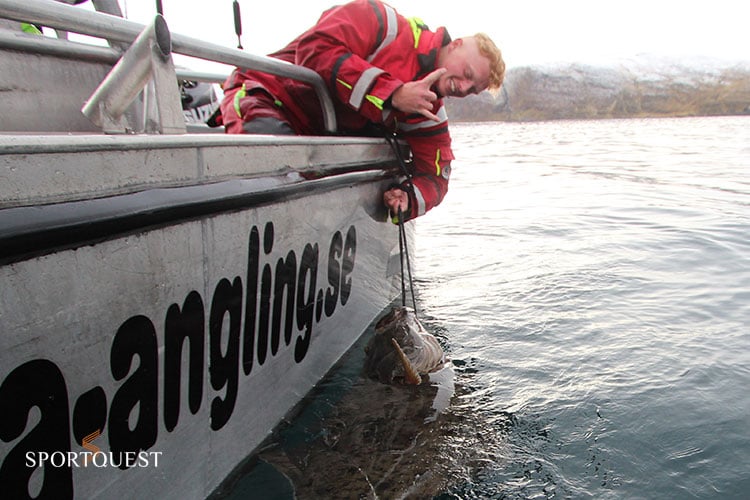 Some other boats who fished a whole different area succeeded well too, well done to the gang in boat 3 who found a new place not tested before and managed to land four fish around a hundred centimetres (30lb est), and there were also several other good fish in the other boats too up to 150 cm (104lb est).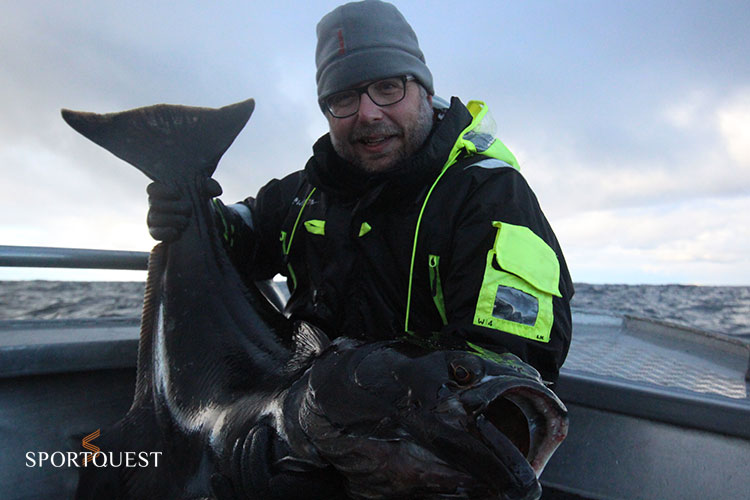 Now it seems that we have some more wind in the coming days, but continue fishing at this speed, so I do not know where it will end.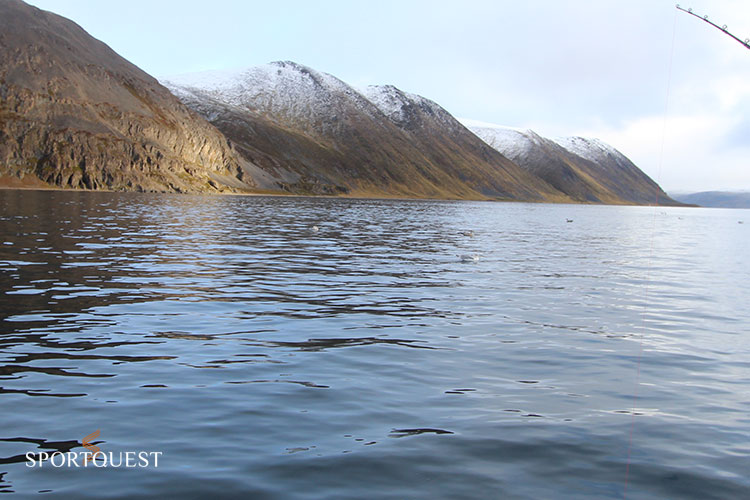 Tight Lines // Douglas Dahlberg, Jörgen Zwilgmeyer
Cheers for the report guys,  there really are some amazing fish to be caught at Havoysund, why not look into booking up for either the 2019 or 2020 season NOW
Tight Lines
Matt