We have had this report through from our guides out in Vesteralen, they decided to head out into the midnight sun to take full advantage of a weather window and it really paid off for them..
On Monday, the weather looked very good for Tuesday night and all Wednesday so we started planning a long trip. With a few different ideas we came up with a good result for everyone we waited until the wind and waves had calmed down a little and at 23.00 it seemed a good time to get out.
We gathered at the pier and prepared for a long trip, we went out to the grounds and the way out was okay with a few messy waves. While out there, both the wind and the waves calmed down and the sun broke through the clouds. We immediately started crying on the radio to the other two boats that had gone out earlier. They had very nice fishing as soon as they came out with many cod up to 15kg they had already landed a cod of 25kg! What a great start!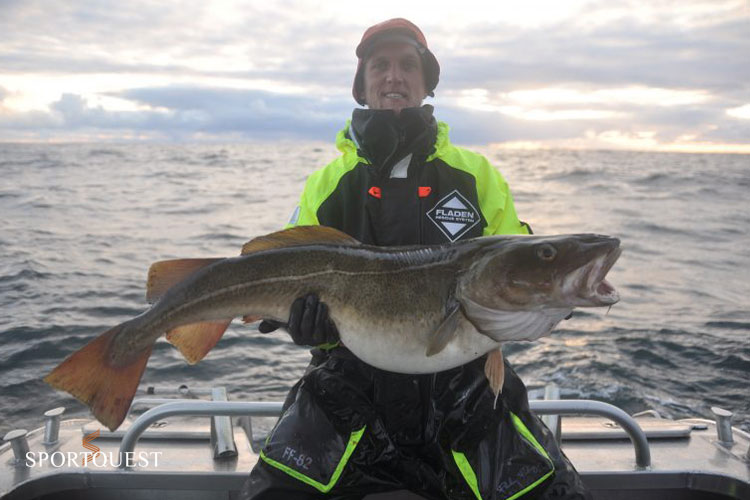 On the other hand, the other boats that came out later came out in a dead period and had difficulty finding fish but after a couple of hours of searching we were able to find fish and Marcus in Boat 3 put up a drift on a 58 meter peak and let down. He dropped the shad on the bottom and lifted it up before everything just started. The roller began to scream, and Marcus got hold of the bar because this was a lot better fish on the hook, the halibut was completely wild, it ran up and down the water, this time Marcus did not move, but the halibut chose to step down and swim to the depths again. Shortly after that, it started fishing for everyone!
There were cod, coalfish and wolf fish in fine sizes. The biggest cod that would come up in the boat weighs to the full 22kg! After just one drift we had the fish boxes full and the mood was on top! We got in touch with the other boats who had had a very big amount of fish on cod between 10-15kg and the largest of 18kg! Boat 4 in the middle of the cod hooked a halibut of 120cm which became the guest's first halibut and the dinner for the evening was rescued.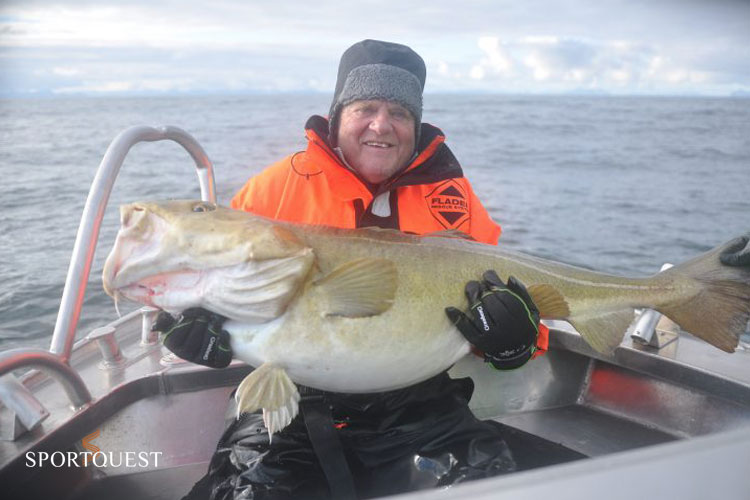 After the bell had hit 11.00 in the morning and we had fished all night, we felt very satisfied and could not have hoped for a better last day! So we turned the boats home to sleep with a little sleep before it was time for the guests to broaden the long way home to Sweden.
Now the next bunch is already on our way and we are loading for a new week here in Vesterålen!
What a great report Marcus, thank you.
If you fancy fishing in the midnight sun in this amazing destination then CLICK HERE
Tight Lines
Matt